Who said you had to be outdoors to have some fun? There are many indoor options that you can opt for and have a gala time. Kids too have many options for some fun activities around the UAE. Here is a roundup of some of the best indoor activities from around the UAE:
1. Junior Genius Global launches its first children's Home Wellness Collection in the UAE
With a need to find activities that keep our children happy and safe in the comfort of the home, and a growing awareness of the benefits of mindfulness for the whole family's well being, Junior Genius Global, a joint venture between Junior Genius Ireland and the Wellness for Children Initiative through the Global Wellness Institute, launches its first-ever children's Home Wellness Collection in the United Arab Emirates. This timely collection is aimed at raising awareness of the importance of early childhood education in the Middle East. The Home Wellness Collection also integrates the benefits of education by providing online training and tutorials to provide nannies and caregivers with the tools and skills they need to provide wellness in the home.
The Home Wellness Collection is curated specifically for young children and includes – Captain Cutie Pie book series; healthy eating recipe cards; ground wellbeing products (organic balms); touch therapy instruction cards, neuro nurturing interactive sets; animal affirmation cards; dino yoga cards; mindful breathwork cards; gratitude stone; routine and goal setting planners; and a learning journal.
In addition to the new collection of products, Junior Genius Global offers practical training to nannies or caregivers who are working with young children in the home setting. The training is based on six modules that include how to create a wellness environment, physical wellness, nutrition and exercise routine and scheduling, touch therapy, music and meditation and health and safety. To learn more about The Home Wellness Collection or to pre-order, please visit www.juniorgeniusglobal.com.
2. Ready, Set, Blast! Dive into The most fun-packed camp at OliOli®️
Get ready to have a blast this summer with OliOli®️'s Summer Blast Camps! Kids aged 4 – 10 will get to experience different themed blasts each week, with special curated activities to keep the kids engaged and excited.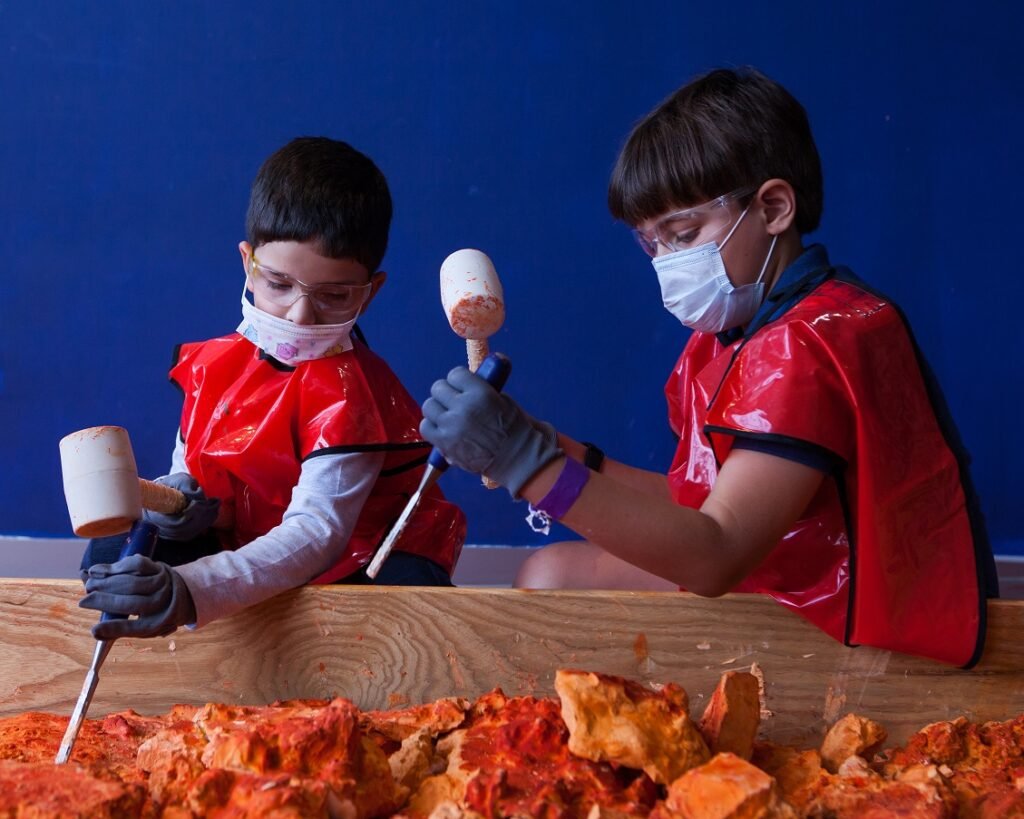 Jurassic Blast: A blast into the Jurassic past with RAWR-some adventures, full of active expeditions and hands-on activities that bring dinos to you like never before.
Splash Blast: A blast full of splashes, sploshes and splishes! Experience what summer fun is all about as you use water in the coolest and most colourful ways.|
Cosmic Blast: A blast into the intergalactic dimension, with out-of-this-world challenges and space-tacular workshops that will launch you into a joyful week.
Powers Blast: A blast that lets the superhero in you shine as you practice impressive superpowers and complete thrilling quests in an action-packed week.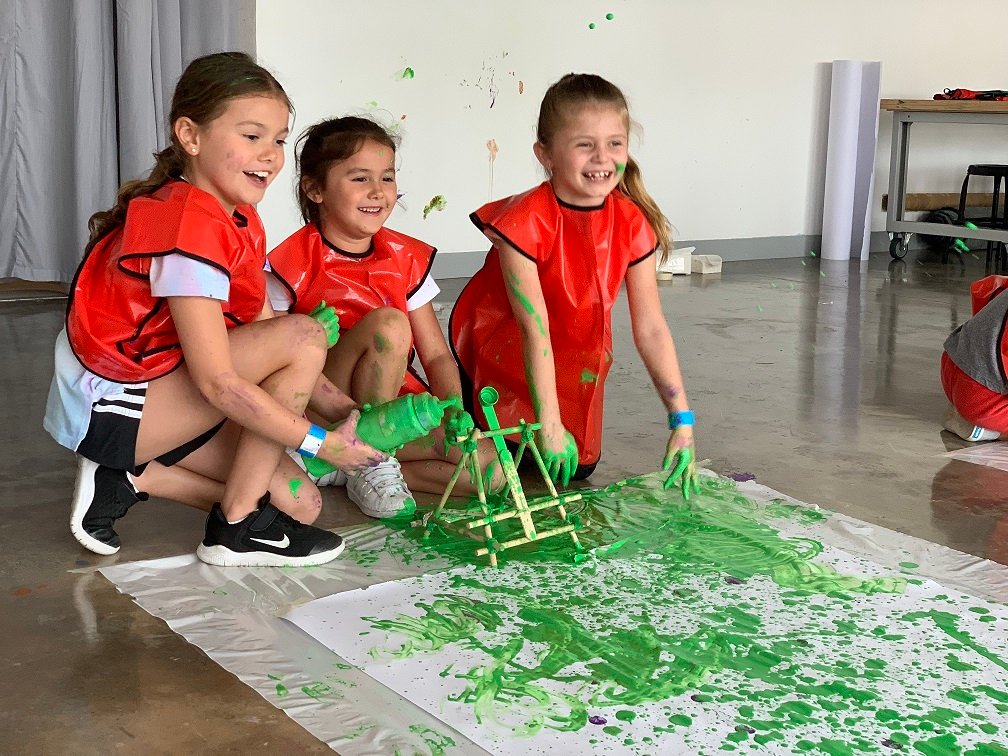 Especially curated for kids aged 4 -10 years old, OliOli®️ summer camps are a drop off program with 3 options to fit your schedule.
The Morning Blast, from AED 1090 990 per week
Afternoon Blast from AED 790 690 per week
All Day Blast from AED 1650 1450 per week
3. MOTIONGATE – The Hollywood-inspired themed park steps up its summer holidays game
MOTIONGATE™ Dubai has stepped up to the challenge and is ready to deliver with the launch of its Coolest Summer offer! Starting 6th June 2022, the Middle East's largest Hollywood-inspired theme park has launched a special offer for visitors that will keep them cool when enjoying the unforgettable rides and attractions inside one of the UAE's most popular hotspots.
Visitors to MOTIONGATE™ Dubai who purchase The Coolest Summer ticket online in advance will receive a 10% discount, a complimentary branded cap and a mouthwatering ice cream that will bring a smile to one and all.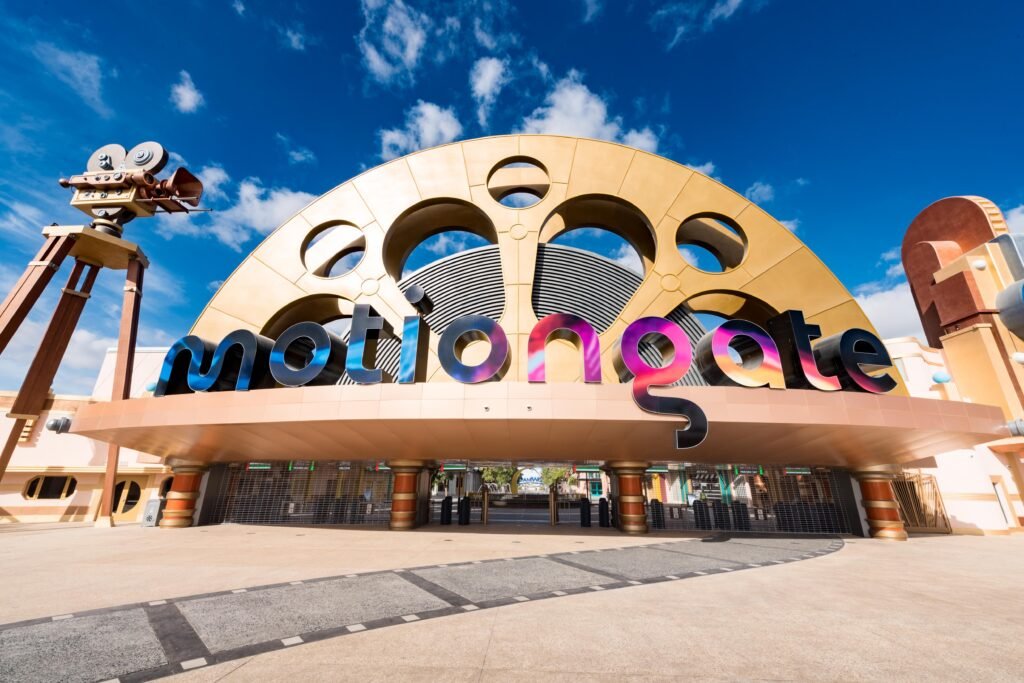 This summer, from June through to August, MOTIONGATE™ Dubai belongs at the top of your list for a fantastic day out, as more than 70% of rides and attractions are situated indoors in comfy air conditioning. Most of the park's ride waiting areas, restaurants and retail stores are also air conditioned and there are free buggy services taking visitors from Riverland to MOTIONGATE™ Dubai. A speedy intra park hop-on hop-off shuttle service is also available for a nominal fee. For more information, please call 800-AMAZING (2629464) or visit https://www.motiongatedubai.com/en
4. Do a Free Run Test
Whether you're a runner or like to take longs walks, having the correct shoes is crucial. Did you know we have different pronation levels and if your legs pronate while walking, jogging, or running you risk being injured?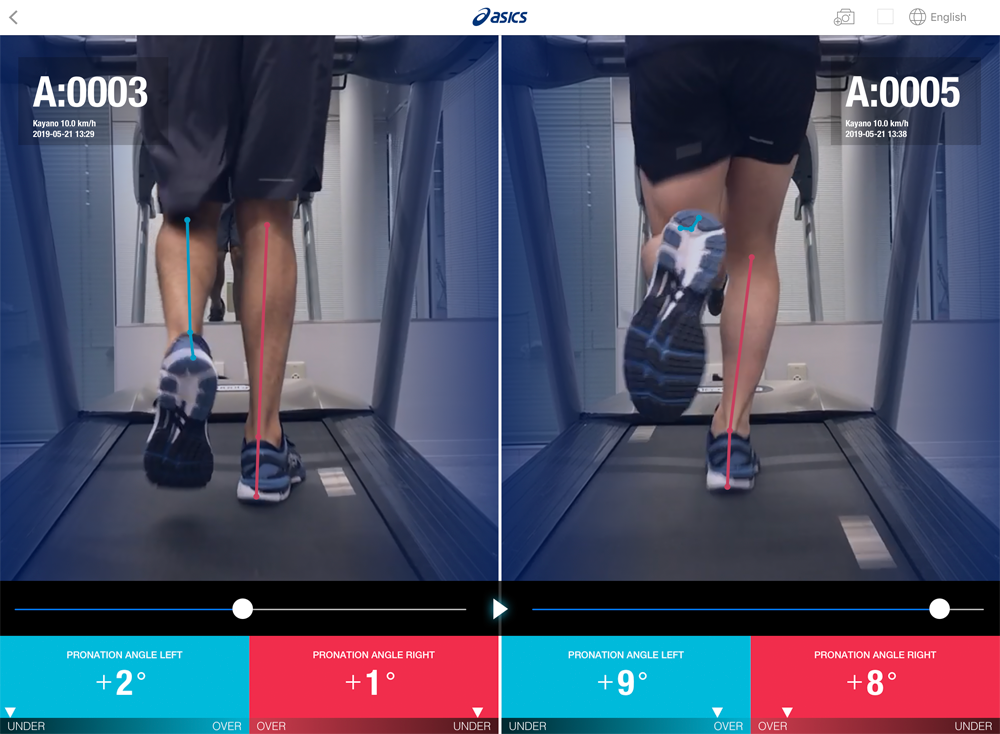 It is crucial to wear correct running shoes, and that's exactly why ASICS offers Run Analyzer, a free screening to select the right shoe based on your physique and pronation levels. It takes about 15 minutes to get done and is available at key locations in Mall of the Emirates and Dubai Mall. You just need to show up, ask for Run Analyzer screening, and do a short walk on a treadmill.
Go Sport, Mall of The Emirates
Runners Store, The Dubai Mall
Free, any time
5. Visit a Fair for Moms
TishTash Mums Club is hosting a series of events for moms at Times Square Center. Once a month until end of September, this is an ideal opportunity to meet fellow mothers, and explore new brands and activations relevant to parenting, kids, and the community. With a brand roster including names such as L'Occitane, Citron, Boxfetti, Fakeeh Hospital, Aventura, Pinca Play, We Love Art, The Workshop Hub, Rude Health, Champion Cleaners, Zumba Middle East, Studiyolab, Eggs and Soldiers, Sambazon and others, the upcoming schedule is set to bring an array of innovative concepts on board for mums to engage with.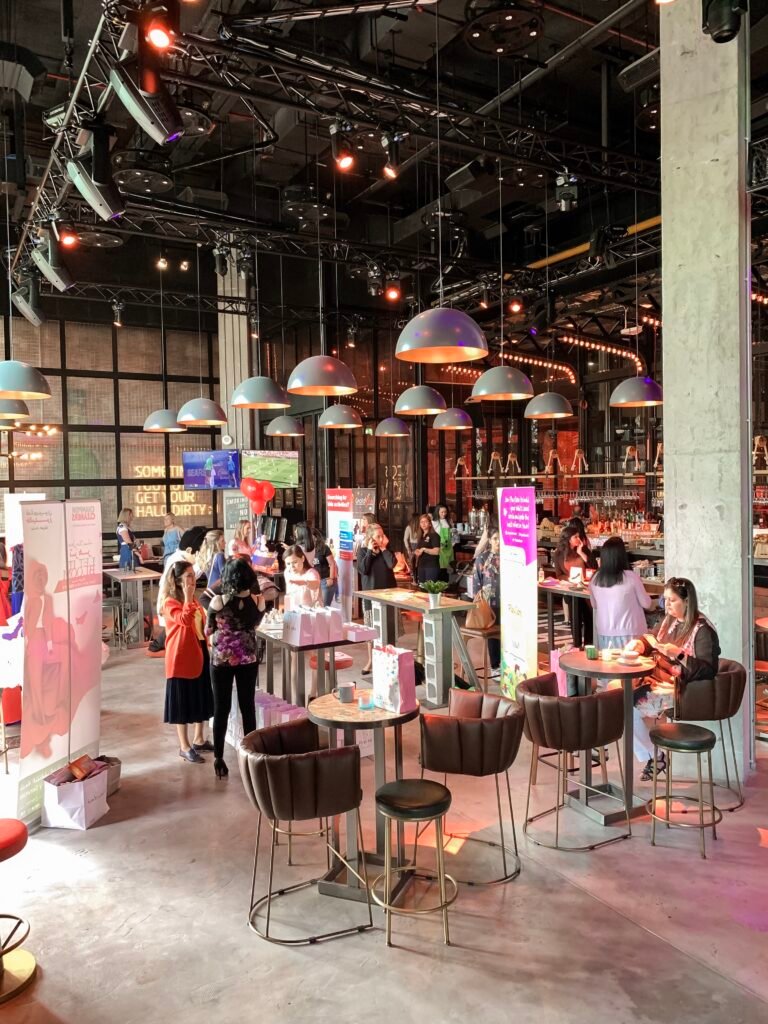 Open to all and free to attend, guests can expect workshops on relevant topics, fitness activations, snacks and refreshments, entertainment, brand pop-ups, and pampering sessions.
1st floor of Times Square Center, Sheikh Zayed Road
June 22, July 20, August 24, September 21
10am – 2pm
Free
RSVP to grace@tishtash.com
6. Try out Reformer Pilates with stunning views of Dubai Marina
Try a free trial class at 11 Pilates, UK-based reformer studio that has recently opened in Dubai Marina offering top-level instructors, glorious views, and exquisite equipment – making it super fun along the way. Trainings are open to people of any age, gender and fitness ability; whether you're a complete beginner with limited mobility, someone wanting to start a new hobby, a seasoned athlete, or gym goers wanting to enhance your training – Pilates offers health benefits for all.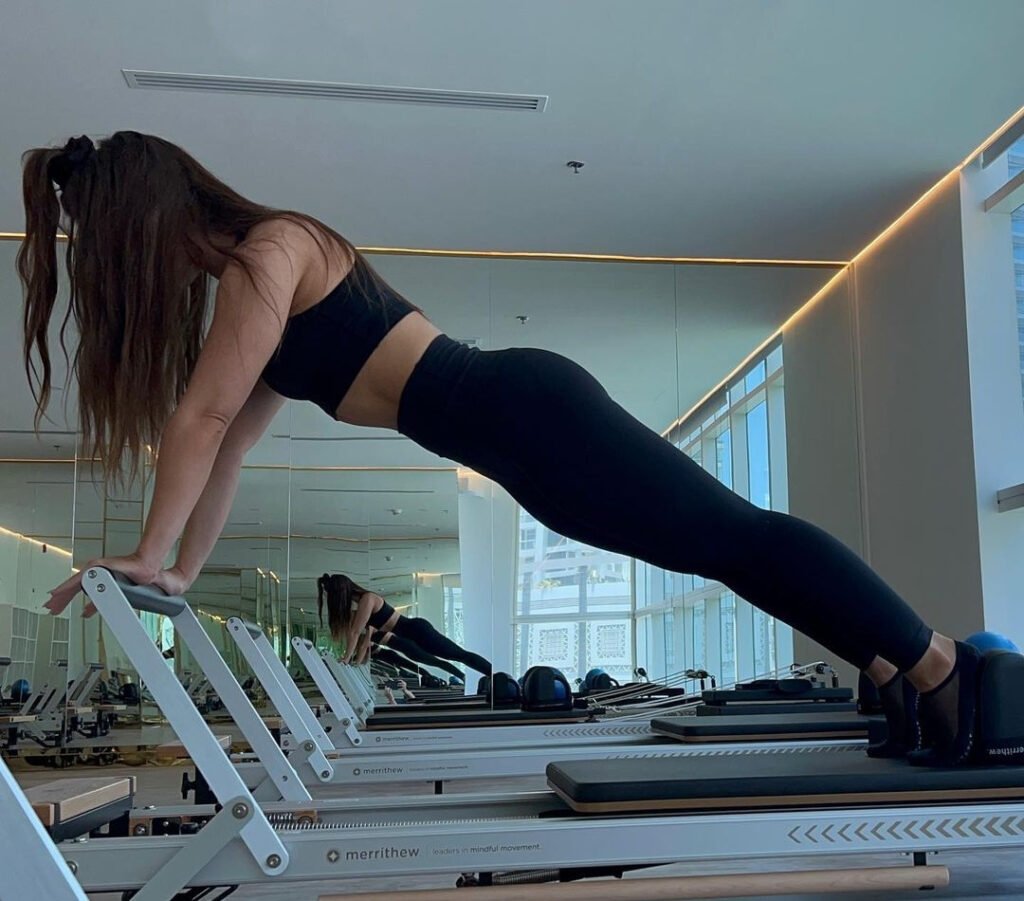 11 Pilates, Dusit Princess Tower, Dubai Marina
Monday – Sunday
Free trial session, classes start at AED145
For bookings visit: 11pilates.ae
7. Experience Sound Healing or Yoga
Whether you were always curious to try it out or are in a need of a break and relaxation, Seva Experience offers an array of wellness experiences including Sound Healing and Yoga classes. Choose from Crystal Bowls Guided Sound Healing, Sound Journey with Tea Ceremony, or Kundalini Yoga with Gonging amongst many more – these sessions are open to all, no matter your age or experience.
8. Go for a Free Trial Class at a Cool New Gym
Chalk Training Grounds recently opened on The Palm, at new Golden Mile 3 right next door to Nakheel Mall and offers an array of fitness sessions focused on strength and conditioning, high-intensity interval training, CrossFit, endurance training, functional circuits, maximal aerobic capacity and more. Uber-cool interiors and super friendly staff and members, make it a fun outing. Definitely worth a try!
9. Read & Dine – Savor the changing Body & Soul Menu and read the magazine at Jones the Grocer
The award-winning café and gourmet grocer introduces a new menu every quarter along with their Body & Soul magazine. An ideal venue to catch up with friends and family over wholesome, fresh and natural food bursting with flavors and colors. In addition to good food, the magazine is an amazing read and you may also pick-up some gourmet products while you're there. Jones the Grocer boasts a wide selection of products, some exclusively available in the UAE through the store.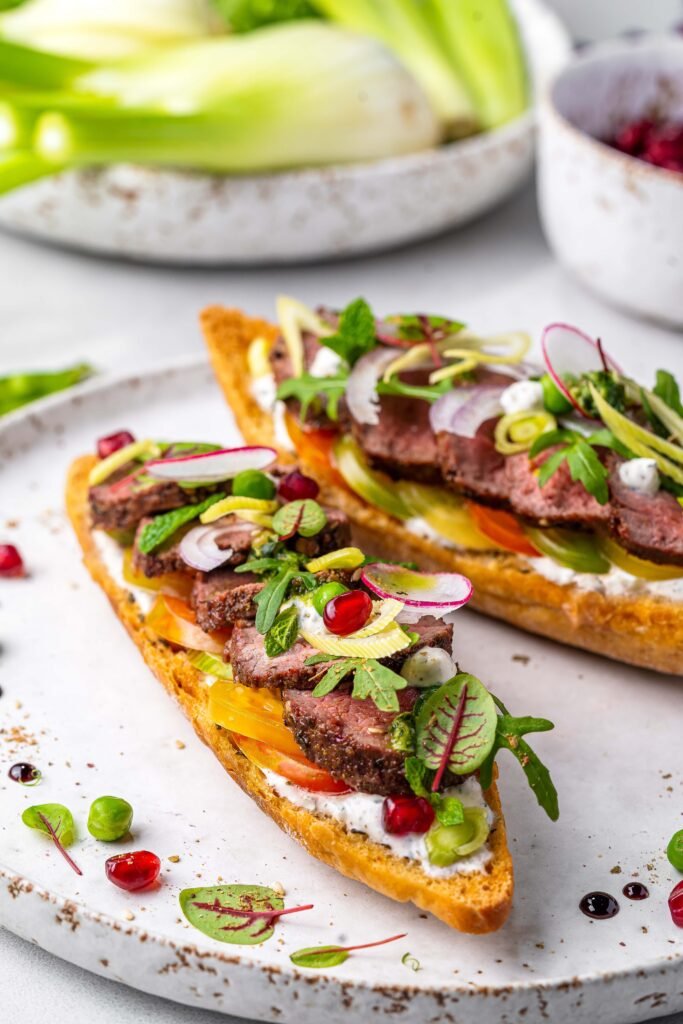 Jones the Grocer, Al Manara, Sheikh Zayed Road & across various locations in the UAE
For more information: www.jonesthegrocer.com
11. Enjoy Rains Without Getting Wet At Sharjah Rain Room
Random International's immersive installation Rain Room (2012) invites you to walk through a downpour of continuous rain without getting wet. The responsive environment follows visitors as they navigate the darkened underground space, preventing the rain from falling directly above any detected human presence.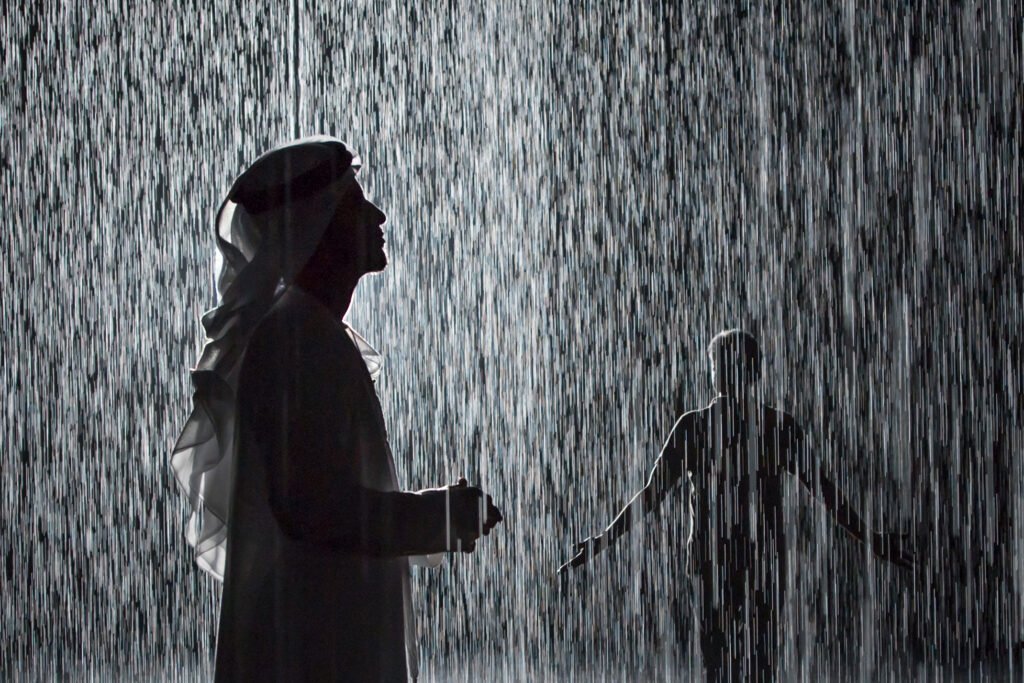 This site-specific installation uses 2,500 litres of self-cleaning recycled water, which is controlled through a system of networked 3D tracking cameras. To purchase your tickets, please click here.
12. Dive into the underwater world at Dubai Aquarium
Dubai Aquarium & Underwater Zoo is home to thousands of aquatic animals, comprising over 140 species. Over 400 Sharks and Rays live in our 10 million litre tank, including Sand Tiger Sharks, Giant Groupers, and a host of other marine species.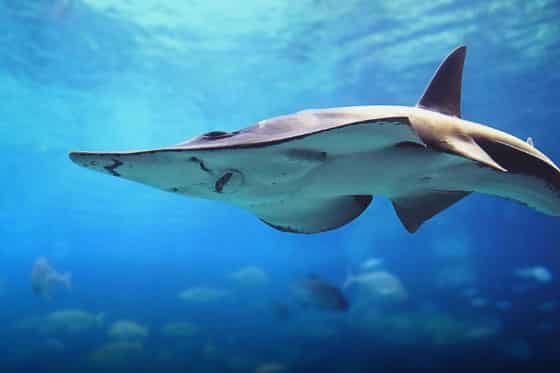 A series of carefully designed experiences will allow our visitors to come face to face with our aquatic residents for memorable moments with friends and family. Plan a visit with your family today!
13. Take Advantage of Butterfly Garden's Special Summer Deals
Dubai Butterfly Garden claimed to be the "World's Largest Covered Butterfly Garden" consists of ten custom built domes around 6,673 sq.m. Each dome is filled with thousands of beautifully winged creatures, featuring 15,000 butterflies of around over 50 varieties of butterfly in different sizes and colors flying around the visitors. Dubai Butterfly Garden gives you the opportunity to see how butterflies evolve through each stage.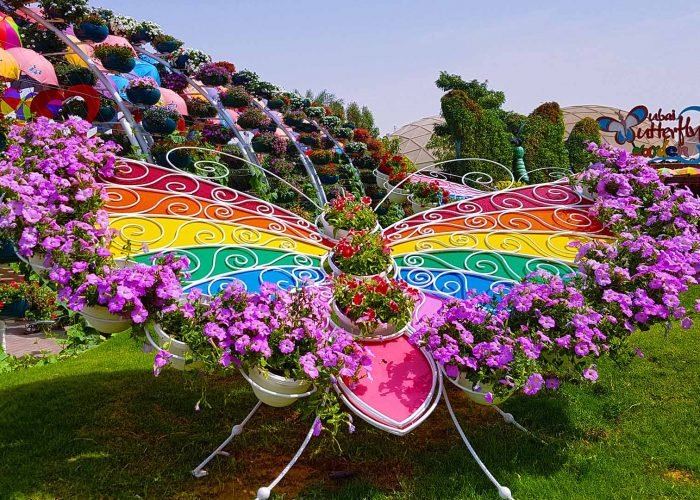 This summer, they are offering some amazing deals for families specially! Get 1 ticket free when you buy 3 tickets or get 2 tickets free when you buy 5! Dubai Butterfly Garden is also offering a limited-time deal that gives access for an online-exclusive rate up to 8% off, when a ticket is usually Dh55 per person. We have a range of group promo packages. Five of you can get in for Dh260 and groups of Six enter at Dh306 – yes, that includes VAT.
14. Enjoy Some Ice At The Dubai Ice Rink
Beat the heat with some ice time this summer! There's never a better time to learn how to ice skate or build up your fundamental figure skating skills. Dubai Ice Rink is always accepting enrolments for its Academy & Skating School. Classes are available for all ages and abilities; whether you are already a pro on the ice, or a complete skating novice.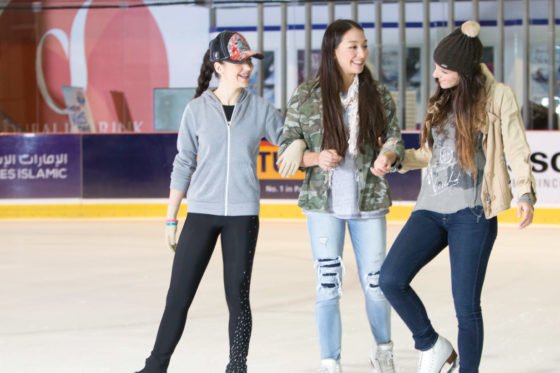 Starting from 7 years old, right the way through to 97+ years old; Dubai Ice Rink's Skating Academy is conducted in a group setting of 10 participants per class. Classes take place on select weekday and weekend mornings (seasonality dependent) with courses running every 8 weeks. Private lessons available from 4 years old and above.
15. Summer Camp in the Rainforest
Shout out! to young biologists, fauna fanatics or nature lovers! Summer Camp in the Rainforest is back! Starting from 18th July till 18th August 2022, hosted from Monday to Thursday for children between five to twelve years of age.
A fantastic opportunity for children to engage and enhance their eco skills through a whole host of Green Planet themed activities, parents can choose to enroll children for 4 days at AED 750 or for a daily price of AED 225. The Summer Camp experience at The Green Planet provides a truly unique experience, with access to over 3000 species of wildlife.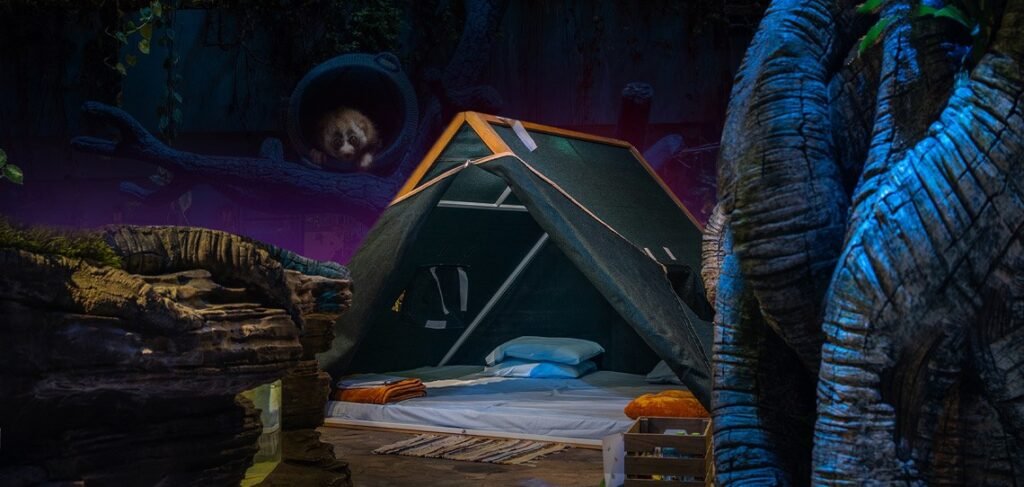 The activities are what makes the eco-based camp truly stand out! Including activities of animal encounters, bio-dome and sustainable explorations, nature inspired arts and crafts and active games as well as scavenger and treasure hunts within the tropical environment. Kid's will also get to learn about plants! The fun starts each day at 9:00 am with camp running until 2:00 pm.

Each Day campers have an option to bring along their own packed lunch or enjoy a Green Planet Café Lunch for an additional AED 40 per day or an additional AED 140 per one-week camp registration. After all, learning to become a Green Planet biologist is hungry work! The Summer Camp offers little ones a mixture of fun and education, plus gives them the chance to keep active, be with nature and away from screen time.