This October, brands across the UAE are going Pink to support Pinktober and Breast Cancer Awareness Month. Today we are rounding up some of the best initiatives and offers that you can enjoy, support and be a part of! Breast Cancer is real, let us spread awareness about it and help women fight it bravely.
1. Reebok Teams Up with Pink Caravan to Offer Free Check-Ups
As part of the REE:THINK PINK initiative, Reebok MENA is teaming up with Friends of Cancer Patient's initiative, Pink Caravan for Breast Cancer Awareness Month this October to raise awareness on the cause and offer women free clinical check-ups. As part of the REE:THINK PINK initiative, the sports brand will be conducting complimentary screenings in a mini mobile clinic located at Kite Beach on Friday October 8, Saturday October 9 and Saturday October 23 from 4 to 10pm.
Reebok and Pink Caravan is inviting women from all walks of life for a free awareness lecture, clinical examination, and a mammogram screening at the Pink Caravan x Reebok mini mobile clinic. In line with the campaign's goals, Reebok will also launch the #TheCheckUpChallenge, where female doctors, a choreographer, and influencers will dance it out in a sequence that educates women on the right way to perform breast self-exams.
2. W Abu Dhabi – Yas Island Goes Pink 
W Abu Dhabi – Yas Island is preparing to transform into a pink wonderland to raise awareness for #PINKtober 2022. The iconic landmark situated on the picturesque Yas Island will host a full pink takeover for the full month of October in support of Breast Cancer Awareness. With plenty of themed brunches, pink bites, ladies nights, and pink outfits throughout the hotel, get prepared to step into a pink paradise this #PINKtober.
Go B.I.G at #PINKtober B.I.G – Brunch in Garage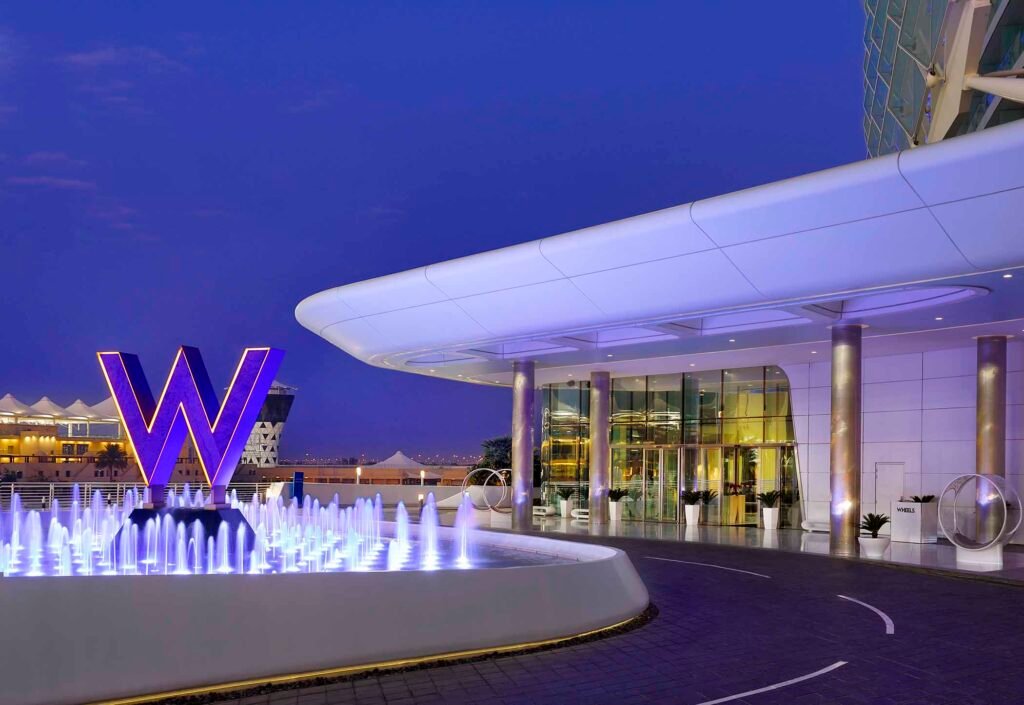 Join the culinary movement at GARAGE, driven by a passion for flavor and fueled by diversity, and go B.I.G. every Saturday with their signature brunch. This #PINKtober will see the B.I.G. brunch go even bigger as there are five exciting, themed brunches to enjoy during October.  
On the 1st and 15th, guests will be treated to a pink extravaganza with pink food, energetic entertainers, a creative photo wall mirror, and DJ Kristina pumping out the tunes. Brunch-lovers are in for a treat as the month will be a spooky surprise; the Halloween brunch takes place on the 29th and is filled with Halloween delights, face painting stands, and plenty of inventive costumes. During the whole month, a contribution of AED10 from every brunch package will be donated to Brest Friends & the Al Jalila Foundation in support of Breast Cancer Awareness. 
Every Saturday 1PM -4PM, Garage  
Soft Beverage package: AED 320 
House Beverage Package: AED 420 
Sparkling Package: AED 589 
Pink Sipz & Glam  
Prepare to get glamorous every Friday as you throw on your glad rags for a stylish night of thrills at W Lounge. Ladies, this is your night as you can buy one special curated drink and get them free flow all night long.  During each ladies night over the course of the month there will also be an elegant #PINKtober selfie mirror to capture the moments you'll never forget (or might not remember). Guests will also be doing their part for Breast Cancer Awareness as a contribution of AED5 from every purchase will be donated to Brest Friends & the Al Jalila Foundation. What's more, you'll also receive a 20% discount on food, now that's a real end of week treat. Get down to W Lounge for the chicest, most elegant affair in town.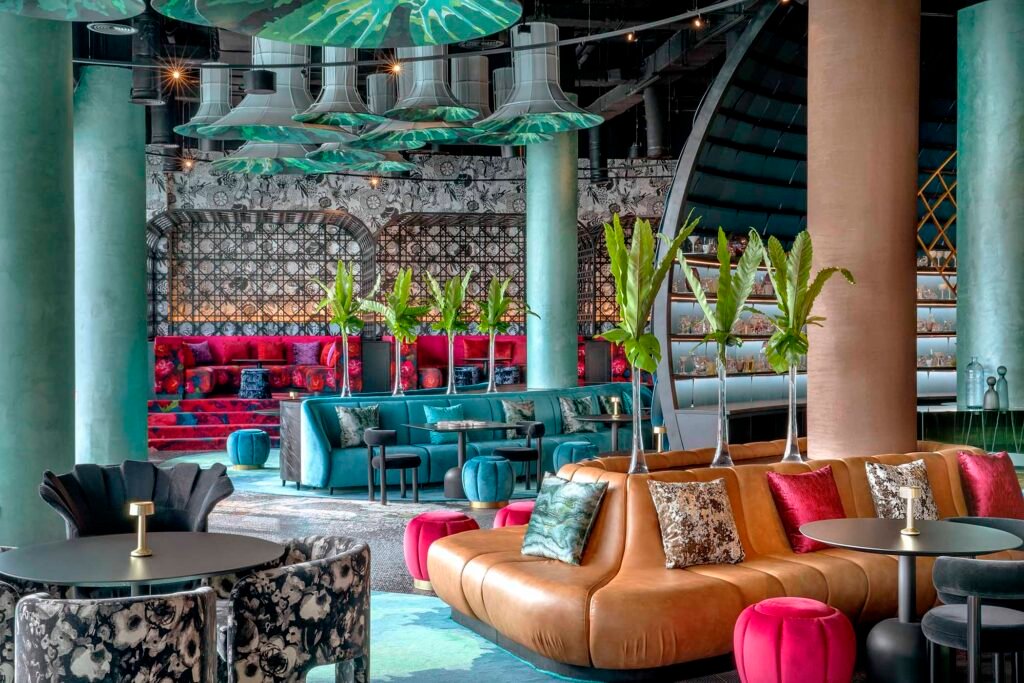 Sipz & Glam, W Lounge 
Every Friday 6PM – Late  
Buy a cocktail and get a free flow of cocktails all night & 20% discount on food  
*AED5 of every cocktail purchased will be donated to Brest Friends & Al Jalila Foundation  
SUNCHASERS with a Hint of Pink at WET Deck
Ladies pin your calendar on Saturdays because WET Deck have something extraordinary in store for you. WET Deck is set to get pink as the whole venue will be filled with pink floats and incredible pink décor for the duration of #PINKtober. Grab your sunnies and your gal pals, head out to catch the rays of the sun and take a dip at WET Deck while enjoying slushies and chatting all day long. To further contribute to the #PINKtober efforts, AED5 from every purchase will donated to Brest Friends & the Al Jalila Foundation.
The freshest pool party has just arrived to town!  
Sunchasers at WET Deck  
Every Saturday 12.30- 6PM  
Free Entry for ladies and two complimentary drinks 
Gents Entry AED 200 B&F Credit 
AfroDaze at WET Deck
Dance the night away while DJ Flippside sets the tunes with the freshest Afro-Beats against the glittering night sky and enjoy the free flow of beverages to keep on track. Pin your calendar on the 8th of October for a special edition of Afrodaze when the American Basket League are in town. The night starts with DJ Flippside and ends with tunes from DJ Bliss. It's set to be an unforgettable night.
When: Every Saturday 9PM – 1AM  
8th October, 8PM – 3AM  
Cost:   4hrs Free Flow, Ladies AED129, Gents AED199 
Where: WET Deck, W Abu Dhabi – Yas Island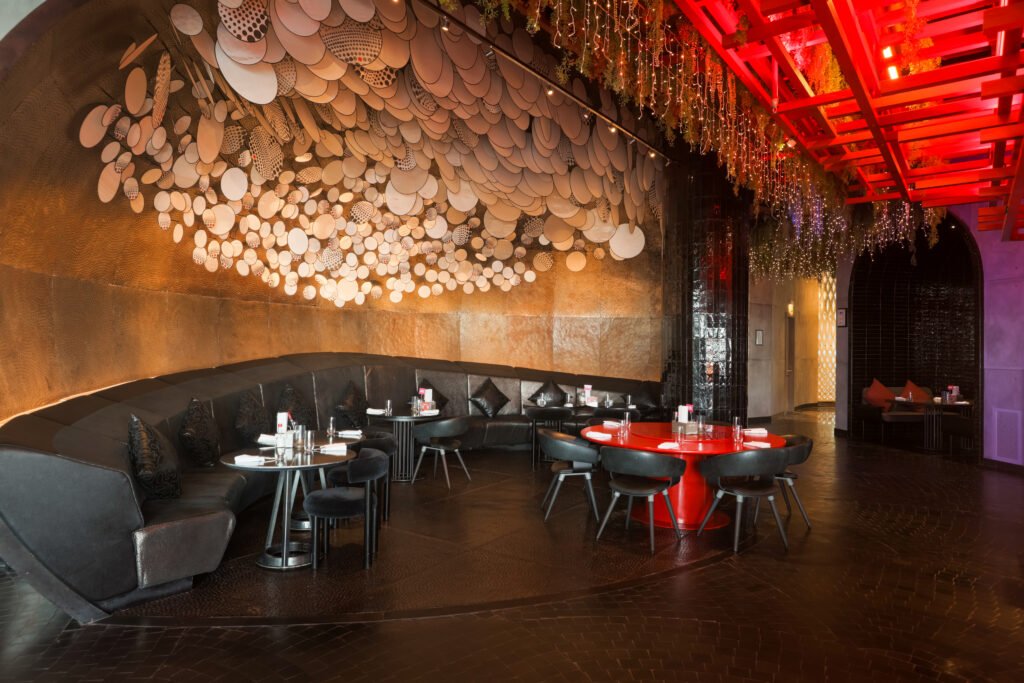 #PINKtober at Roastery
For the month of October special themed bites and teas will be available to match the esthetic of the month. With every item purchased at Roaster, AED5 will be donated to Brest Friends & the Al Jalila Foundation.  
3. Arabian Automobiles and Al Jalila Foundation collaborate for #PINKtober 2022
Under the initiative's annual #PINKtober drive, Arabian Automobiles is linking hands with Al Jalila Foundation to raise funds for the research and treatment required to continue to fight for people's rights to live. The company believes in this UAE leadership-driven initiative to tackle cancer with guile and innovation and hopes that more people recognize the importance of doing everything they can in this country to give people suffering from this affliction hope and reduce its list of victims going forward.

Those seeking to donate can do so via Yalla Give or SMS to 4202 with 'AWRPINK' to donate AED 10, SMS to 4206 with 'AWRPINK' to donate AED 50, SMS to 4209 with 'AWRPINK' to donate AED 100 and SMS to 4409 with 'AWRPINK' to donate AED 500.
4. RISEN CAFÉ & ARTISANAL BAKERY LENDS SUPPORT TO THE AL JALILA FOUNDATION'S #PINKTOBER 2022 CAMPAIGN
This October, Risen Café & Artisanal Bakery is supporting the Al Jalila Foundation's Breast Cancer Awareness campaign by donating AED 5 for every Rose Latte or Raspberry Swiss Roll sold at any of their locations to the foundation's #PINKtober 2022 initiative.
Established by His Highness Sheikh Mohammed Bin Rashid Al Maktoum in 2013, the philanthropic organisation – Al Jalila Foundation – is committed to raising awareness around the impact of breast cancer, spreading knowledge about the importance of early detection, investing in breast cancer research and supporting the treatment of breast cancer patients in the UAE.
The foundation's annual month-long nationwide #PINKtober campaign raises essential funds to enable this work to continue – and Risen Café & Artisanal Bakery is honoured to play a part in contributing to this.
5. Yummy Dosa Is Here with Pink Dosa in Honour of Pinktober
The Mumbai-style Street Food specializing restaurant – Yummy Dosa has arrived with its new Pink Dosa and a message. This Pinktober, Yummy Dosa, like many other institutions, is adopting the colour pink as a way to give strength to the Breast Awareness campaign for prevention and awareness about the early diagnosis of breast cancer.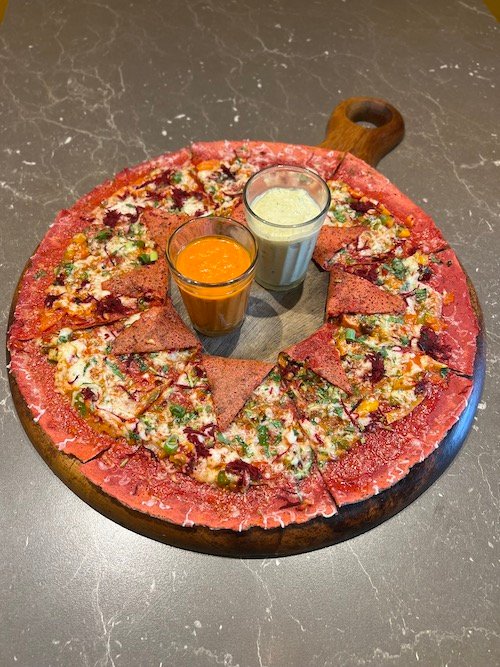 While dining, the patrons of Yummy Dosa can find a pink flyer with a QR code embedded in it which will lead to a site listing all places where you can go for a free mammogram service. . Priced at only AED 28, this Dosa will help in creating awareness of Breast Cancer which many people still feel is taboo to speak about. 
Quick Deets
What: Pink Dosa in honour of Breast Awareness Month – Pink October
When: Throughout the month of October 
Price: AED 28
6. MINA & FRIENDS GO PINK
It's our 11th annual event in support of Breast Cancer Awareness Month & will feature an incredible line-up of women performing comedy, music & poetry with special guest survivors, a BCA info booth & more! This isn't for ladies only, men are very welcome! Yalla! It's free, but you need to RSVP as space is limited.
Featuring…
HOST: Mina Liccione (Comedy Central, MTV, STOMP)
DUBOMEDY'S FUNNY GIRLS: Liz Bains & Sameera K
MUSIC: DJ Trina & Bridget "B33 Angel"
POETRY: Alysia Knowles
SPECIAL GUESTS: Mais Mohammed (MBC Host, ET, Master Life Coach) & Lina of Pink Ribbon Crafters
BCA info & more!!!
DATE: Sunday, Oct. 23
DOORS & DJ VIBES: 7:00 PM
LOCATION: SOLA Dubai, Raffles The Palm
RSVP: Call 042488888 or email dining.thepalm@raffles.com
7. THE RITZ-CARLTON, DUBAI COLLABORATES WITH JESSICA AND RITA KAHAWATY FOUNDERS OF MAMA RITA
The Ritz-Carlton, Dubai has announced a new partnership with Jessica and Rita Kahawaty, founders of Mama Rita as part of a charitable collaboration to raise awareness and funds for Al Jalila Foundation, in association with Brest Friends during Breast Cancer Awareness Month.
Ladies who partake in The Ritz-Carlton Dubai's award-winning afternoon tea hosted at The Lobby Lounge on 18 October will be able to enjoy a specially created Ritz-Carlton Dubai x Mama Rita savory, sweet and beverage creations as part of the signature Ritz-Carlton x Mama Rita afternoon tea, crafted in collaboration with Jessica and Rita, served within the prestigious Lobby Lounge upon prior reservations.
The Ritz-Carlton x Mama Rita collaboration at The Ritz-Carlton, Dubai forms part of a series of activation taking place at the JBR hotel throughout October, as part of the hotel's month-long activities to raise funds for Al Jalila Foundation, while celebrating survivors and supporting those currently battling breast cancer.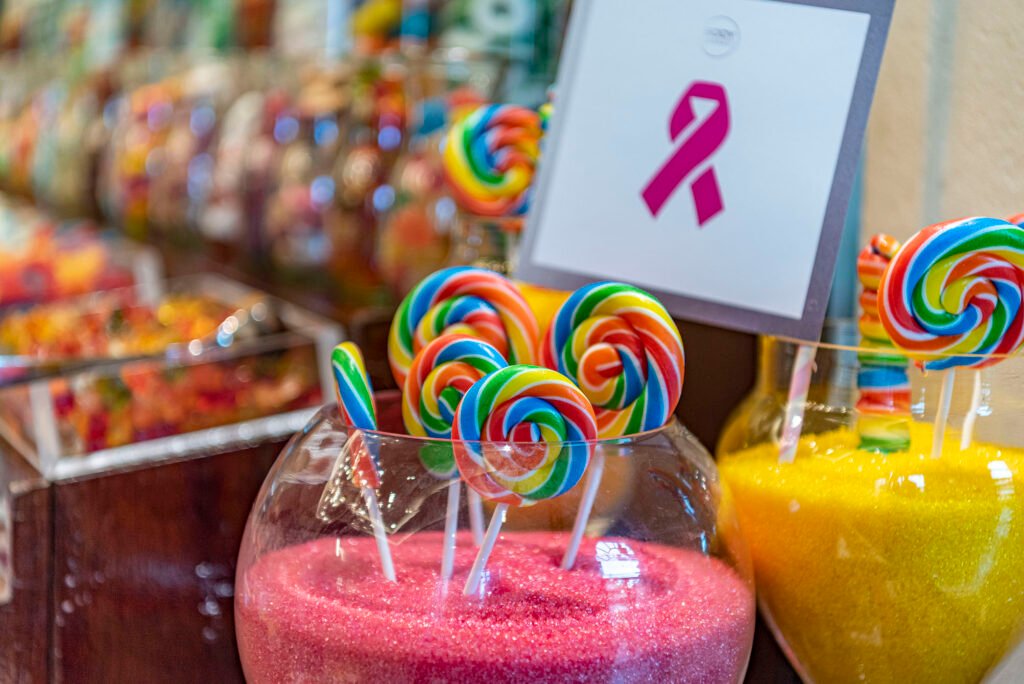 Aligned with the brand's Community Footprints commitment, The Ritz-Carlton, Dubai will donate all proceeds from sales of the Ritz-Carlton x MamaRita Afternoon Tea to Al Jalila Foundation to support the breast cancer programme.
#PINKtober x MamaRita at The Ritz-Carlton Dubai
Location: The Lobby Lounge at The Ritz-Carlton, Dubai, The Walk JBR
Date: Tuesday 18 October 2022
Timing: 14.00 – 17.00
Price: Starting AED 195 per person, with 100% of this cost going to Al Jalila Foundation and Brest Friends. Reservations are mandatory to take part in the event.
For reservations and more information, email dine.dubai@ritzcarlton.com, or call +971 4 318 6150.