A gift of loving affirmation is always warm and welcome. And when it comes to your loved ones and showering them with love, it should only be the best! So here are some amazing gift ideas to make your special one feel truly special.
1. Something For The Beach Lovers At Hamac Beach Boutique
Hamac, a popular beach boutique and leading retailer of premium beachwear brands and accessories in the UAE has recently launched their branch in Dubai Mall and have a variety of locations in Dubai. Featuring a variety of popular brands for men, women and kids, Hamac beach boutique, offers unique pieces for day wear, beach and swim wear, accessories, beauty/skincare products and more. Whether it's a signature Marina Raphael bag, chic clothing pieces from Faithfull The Brand or skincare goodies from Nuxe, Hamac has it all.
2. In Case of Love, Wear Your Heart on Your Wrist
The new Swatch Collection celebrates love in all its forms and features bio-sourced materials which are more loving for the planet. Hearts can literally be worn on sleeves with all three new designs. The HALF <3 WHITE and HALF <3 RED are for couples who have two hearts that beat as one from love-at-first sighters and soulmates to best friends. Love is full of highs and lows, and the calendar window on Love o'clock displays twelve different kinds of love vibes for the wearer to choose from.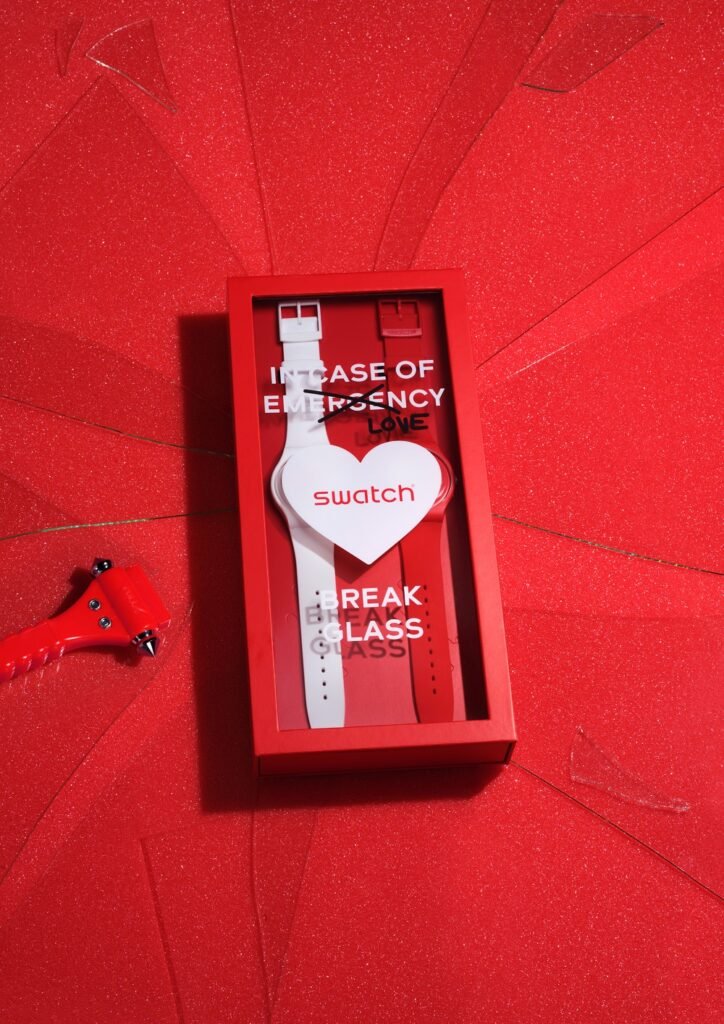 In case of love, people can break open the collection's playful love-drenched packaging and wear their Swatch to declare their adoration for themselves or for others. Power couples who purchase two Valentine's Day watches can opt for the extra special 'You are the minutes of my hours' case that displays the watches next to each other.
3. Express your love in the sweetest way with Forrey & Galland
Forrey and Galland are commemorating the month of romance this year with an exclusive set of Valentine's Day gifts to express your love and appreciation to the very special people in your life.
The collection features an avant garde set of lipstick, kiss and heart shaped chocolates best reflecting romantic and seductive elements of the season in exclusive flavours including cherry and coconut. This special set of confections incorporates an elegant framed chocolate, engraved with a romantic message to express your love and affection in a unique way.
A selection of charming handbags, shoes and makeup shaped cookies in rose and vanilla flavours were specifically created for this collection by the culinary artists at Forrey & Galland, inspired by classically feminine symbols of beauty and elegance for a sophisticated gift. Treat him to a fun gift with the exclusive 'Box for Him', opening up to reveal charmingly shaped mustache and bowtie chocolates.
The contemporary black and red design seen throughout this collection features a shower of love hearts and romantic messages printed inside each box for your loved ones to discover, designed to celebrate unity, love and togetherness. Each handcrafted gift box by Forrey & Galland is also designed to last forever, doubling up as storage to make a thoughtful gift to treasure.
4. Indulge in some pampering with the skincare range from NUME-Lab Switzerland
This Valentine's Day, treat your partner or indulge your skin with the ultimate form of love with the skincare range from NUME-Lab Switzerland. The minimalist cruelty-free brand uses pioneering holistic methods to formulate its selective range in the highest quality. Proudly halal certified all the while following strict guidelines in production stages from sourcing raw ingredients to quality control to packaging and distribution.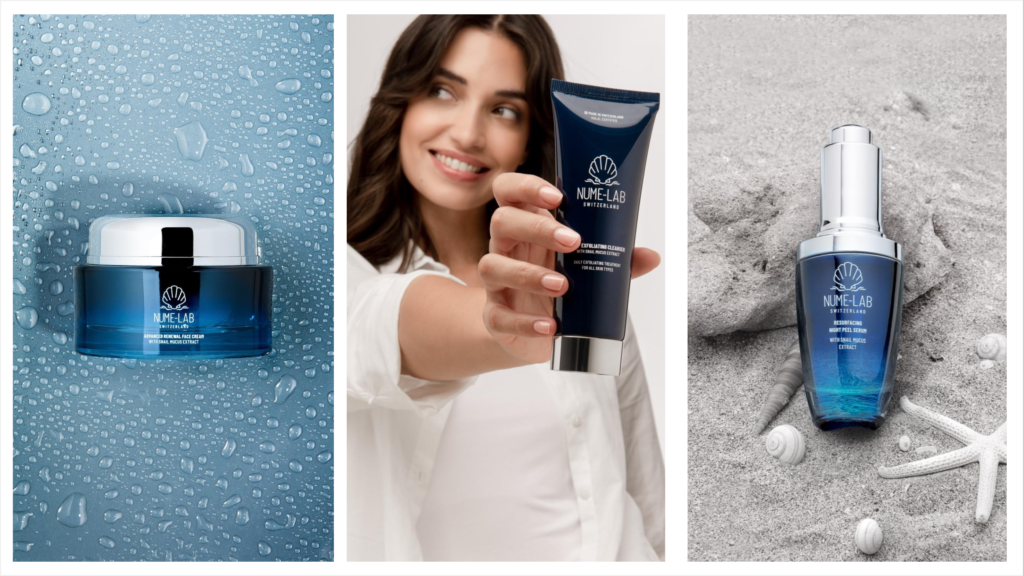 Made from clinically proven powerful ingredients like Snail mucin or While Truffle, NUME-Lab Switzerland is the best way to show your skin some self-love. Truly a contender for the best name in skincare as all products are free from harsh ingredients like phthalates, parabens, mineral oils, and alcohols resulting in a collection that is gentle on the skin.
5. Mister Baker's curated offering of Valentines-day themed cakes and desserts
No celebration is truly over without cake! So why should an indulgent dessert not be on your gift list? Delicious, decadent, and utterly irresistible…Mister Baker's curated offering of Valentines-day themed cakes and desserts are just like love itself.
From 12-piece cupcake bouquets, beautifully designed to resemble flowers, to elaborate gold drip cakes topped with decadent macaroons and personalized heart-shaped cakes, no one does customization quite like Mister Baker. The Pink Hearts Drip Cake topped with white chocolate, flowers and cute hearts, the Slanted Rose bouquet cake and the Gold Leaf flower cake are a deliciously decadent way of saying I love you.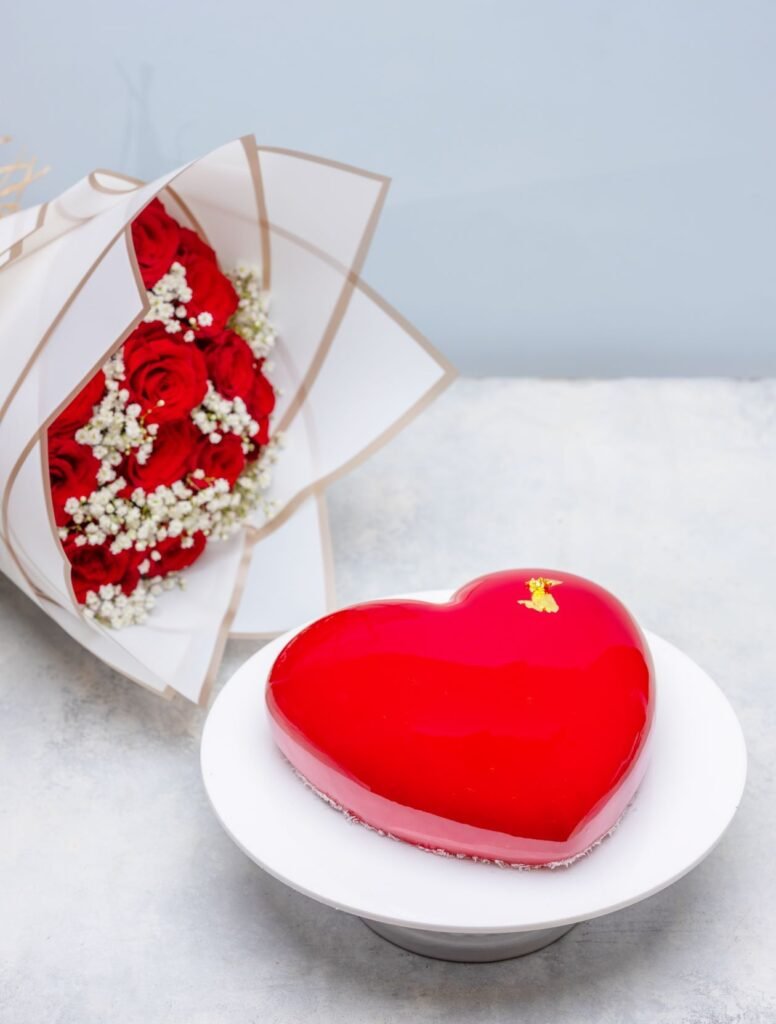 Pick your colours, your fillings, your toppings, and your theme and let their innovative pastry chefs get to work. There's even a photo cake option that allows you to print your favourite memory with a loved one on to a cake of your choice. Encased in fresh cream rosettes, this is a perfect, personalized way to celebrate love.
There's also Mister Baker's delightful selection of mousse cakes and mini cakes. From their striking red mirror glaze to the heart shapes not to mention delectable flavours including Belgian dark chocolate mousse, cherry compote and moist chocolate sponge, these are a must-try!
And if you're looking for that extra something special to complete the gift, how about a florist-designed fresh flower bouquet? Mister Baker can add this to any order. Contact a Mister Baker customer service agent on +971564005241. Prices start at AED 126 and cakes can be delivered across the Emirates.
6. Order A Valentine's Day Special Bouquets VIA YEEPEEY
Yeepeey, your homegrown delivery(Groceries, Pet Essentials and Flowers) app is now offering a limited period Valentine's day discount under its flower vertical. Enjoy a 15% discount on all V-day special bouquets when you order through Yeepeey app. Flower stores at Yeepeey include Glamour Rose, Blomma Boutique and Rich Rose.
You can choose from You Have The Key To My Heart Bouquet with 12 Red Roses, You Are The Only One with 20 Red Roses, Innocent Memories, Amour Red Rose Box, Say It With Heart, I Love You, Lilies & Red Rose Box, Oslo and more. Yeepeey Delivers within 90-180 minutes or you can also choose a specific date and time for your deliveries.
7. Plan a fun day with Znap
This Valentine's Day Download Znap and pick from a wide range of businesses that includes restaurants, salons, Bakeries, flower shops and many more. Plan a perfect day filled with cakes, flowers and romantic dinners for your partner without hitting your pockets too hard.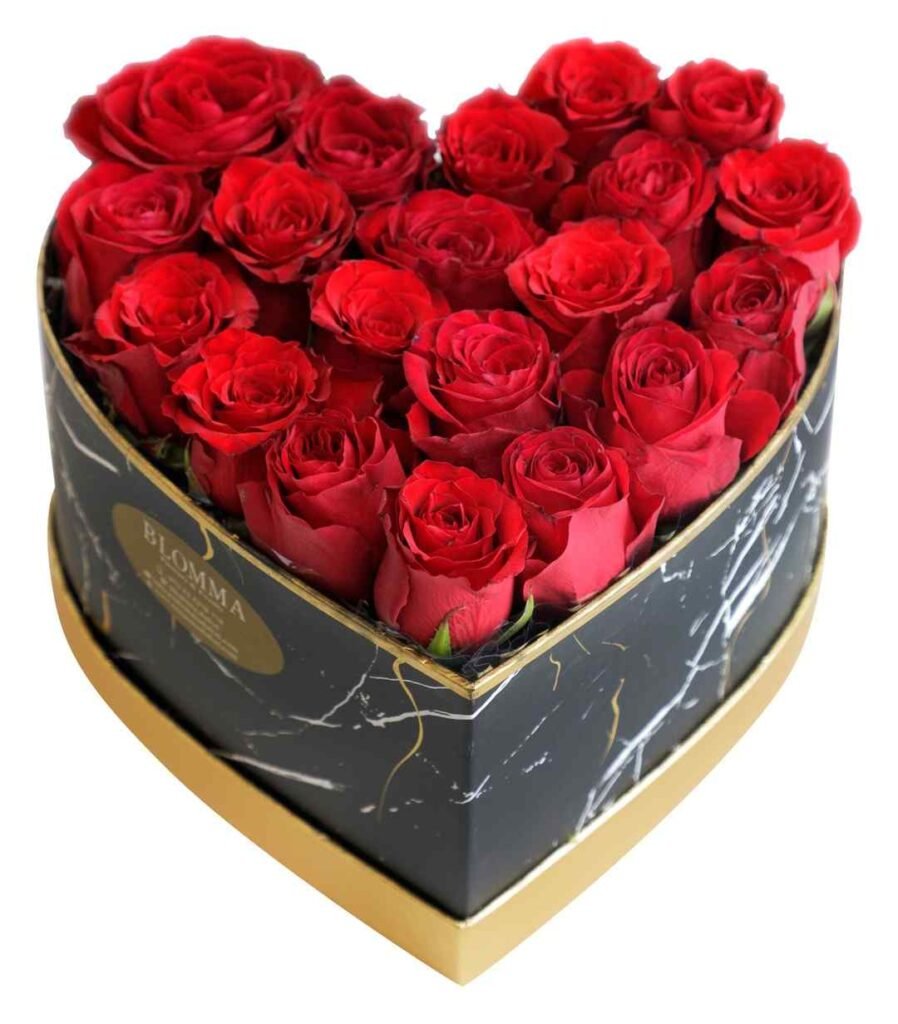 Use Znap and earn up to 50 % cashbacks on your romantic spends via Znap! All Cashbacks are valid till one year! Some of the restaurants listed with Znap include Just vegan, ILA, Flying Cup Experience, Orientale, NARA Pan Asia, and more.
8. Get the Zeal of Love at Zanzibar this Valentine's Day
The ecstatic Zanzibar Beauty Salon has some exciting offers this Valentine's to set the pulses racing. This haven of wellness and serenity is having a month-long promotional offer in packages under various titles that are sure going to oomph up the romance factor in you. Whether you are looking to treat your special someone to a salon day; or planning to get a makeover to sweep them off their feet – Zanzibar has got you covered!
Valentine's Special package priced at 550 DH has been designed to create the loving glow with their revolutionary Moroccan Bath, Glam Glow Facial, Full Bikini Waxing, Under Arms Waxing, L'oreal Hair Treatment, and Beach Waves.
Love My Skin package priced at 700 DH will create the passion for love in you with their Advanced Hydra Facial and Opera LED Light Therapy.
Preparing you in full swing for the romantic day is the all-in-one Love My Body package priced at 500 DH. Moroccan Bath, Full Body Massage (1 hr. session), Hungarian Face Massage, and Blow dry are included in the Love My Body deal.
9. Shop Different At The Sustainable Valentine's Pop-up, Home & Soul, Dubai
If your SO is someone who supports sustainable brands or someone who believes in conscious beauty; this is where you can find the perfect gift for them!
The ultimate fusion of sustainable fashion and beauty is arriving at Home & Soul for a special Valentine's pop-up! Browse La Suite's chic selection of pre-loved Parisian fashion finds, By Mary's newest sustainable fashion edit of slow fashion and Baguette's fine jewellery whilst discovering Powder's curation of clean makeup and skincare essentials.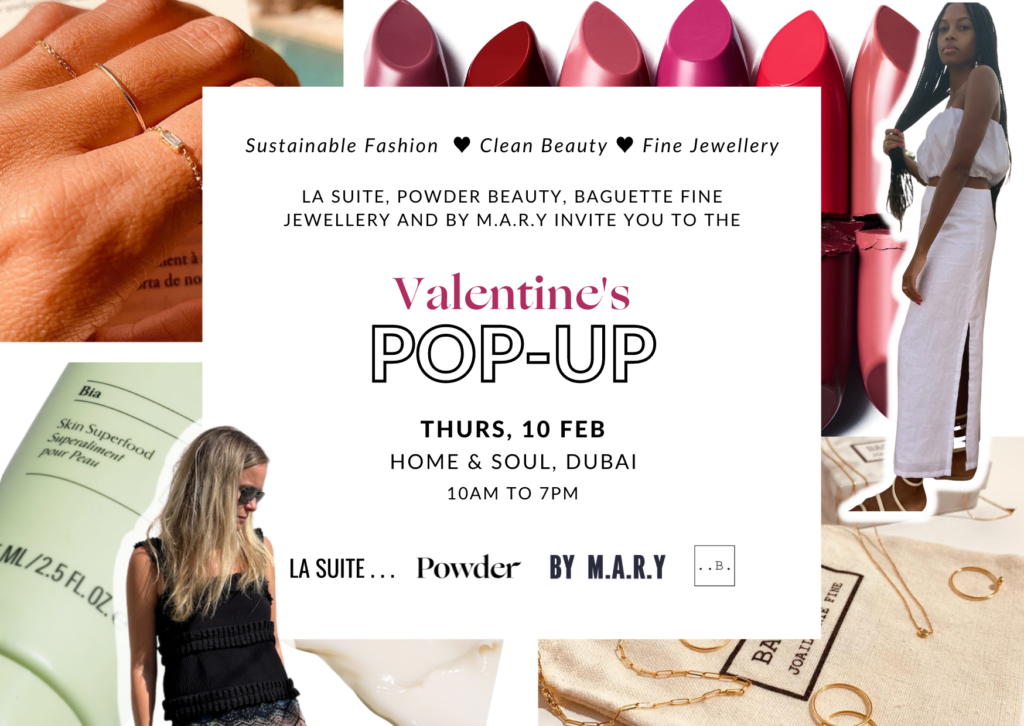 Visitors are able to have a personal and distinctive shopping experience as they browse conscious beauty and sustainable fashion must-haves with the opportunity to interact with the brands' founders. Shop from leading brands such as Powder, La Suite, BAGUETTE JOAILLERIE FINE and By Mary! Leave with a complimentary tote filled with special gifts from Powder!
10. Celebrate Valentine's Day with Cafe Be.k
Dessert Café Be.k, the first fine-dining café to introduce Korean desserts to the UAE for Valentine's Day have a Valentine's Box: This is the perfect box of all your 'love-filled' treats! This is exclusively made limited-edition chocolate box is made just for this special day of romance. The special collection features one heart shaped fudge brownie, eight pieces of Nutella hazelnut bites, four of the tangiest raspberry macaroons and heavenly salted caramel macaroons. Priced at AED 149
Similarly, They have a Cake of Love: The delicious melt in your mouth cake will be served along with two beverages of choice to any love birds visiting the cozy café. The heart shaped cake is sure to convey the best of your feelings while being absolutely delectable to your taste buds. Decadent, a rich mousse texture, perfectly sweetened leaving you and a loved one warm and fuzzy. Indulge in this treat for only AED 59.
11. Catch cravings From Mélange x Urban Nest this V-Day
Home décor brand Urban Nest have partnered with artisan bakery Mélange to give you and your loved ones the ultimate treat this valentine's day. Whether it's for you, your better half, or your galentine, we've got something for everyone! Pre-order now for delivery on Valentines Day: https://www.melangeme.com/collections/valentines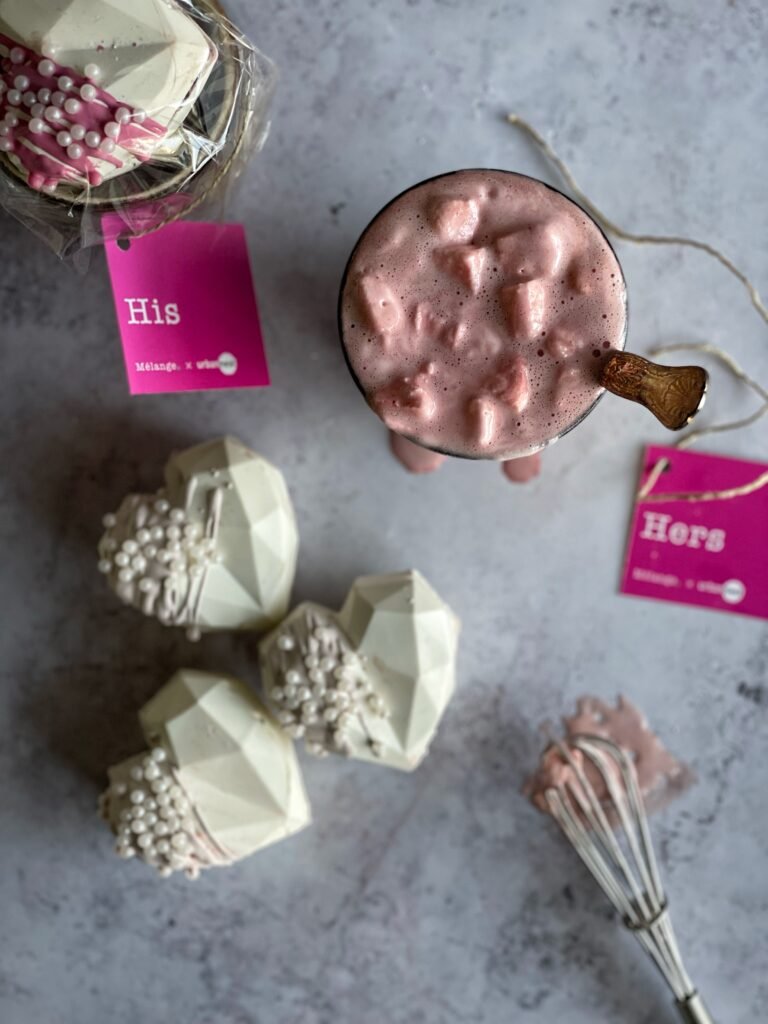 His & Hers Red Velvet Love Bombs / 160 AED
Hand-made his & hers love bombs featuring a white chocolate shell, Valrhona cocoa powder complete with homemade rose marshmallows packed together as pairs in a set of two beautiful HKliving ceramic mugs. All you need is some warm milk, and you've got yourself the perfect treat to end your valentines date.
THE Cookie Jar / 250 AED
It can be a tough day for singles out there and we haven't forgotten you. THE Cookie Jar is the perfect gift to send your galentine or valentine, or even get yourself- a stunning HKliving jar loaded with Mélange's handmade classic chocolate chip cookies! Who needs feelings when you can have cravings, right?
12. Say It With Scent This Valentine's Day
This year, Ajmal Perfumes invites you to celebrate and pamper the one you love with a thoughtful and considerate gift. An exquisite, luxurious fragrance is an especially intimate and personal gift – the ideal way to show them how important they are to you.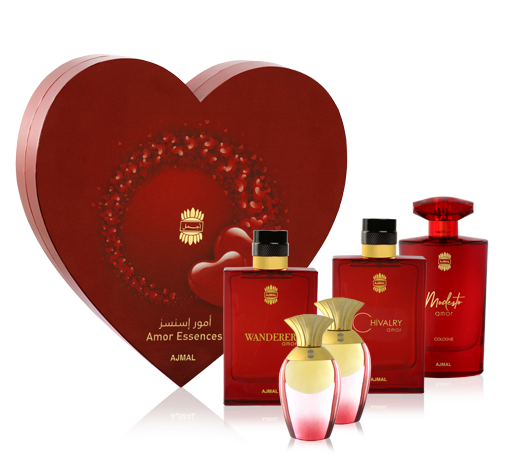 Amor Essences, a beautifully curated gift edition from Ajmal Perfumes, is available just in time for this year's Valentine's Day. The Amor Essences set includes a full-size bottle of the new romantic and sensual Amor Essences Eau de Parfum, which has voluptuous notes of amber, vanilla, patchouli, and plum and long-lasting properties that keep the floral scent on the skin all night.
The gift set also includes purse/pocket sprays of the original Amor Essences fragrance, which features notes of gardenia, jasmine, and other white flowers – summer blends specially curated by Ajmal Perfumes for Valentine's Day. Retailing at AED 275 per gift set, the Amor Essences gift collections for him and her can be purchased on the brand's website, @shop.ajmalperfume.com.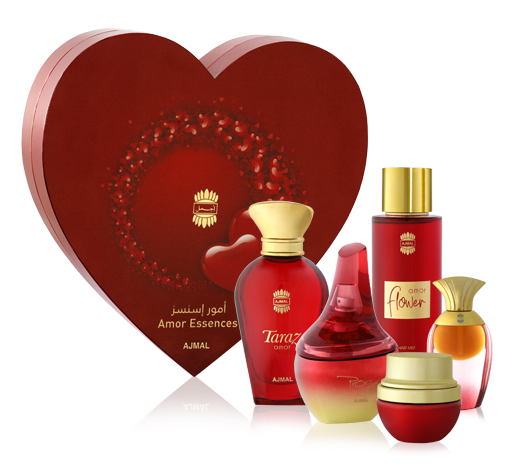 Ajmal Perfumes has the perfect perfume blend for singles looking to feel loved and pampered. Running until the 20th of February 2022, perfume enthusiasts can visit the brand's website www.ajmalperfume.com/valentine to play a game of swapping and matching at least three Ajmal perfume bottles of the same type to win immediate discount vouchers of up to 15% off their favorite Ajmal products.
13. CG Barbershop shares the love this V-Day!
Get ready for the most romantic time of the year with CG Barbershop, which is sharing the love again this Valentine's Day with a luxury facial for just AED14 with every haircut. The classic and contemporary male grooming destination at Dubai Media City has shaved AED181 off the price of its facial treatments for all customers who book a haircut on Saturday, 13 and Sunday, 14 February.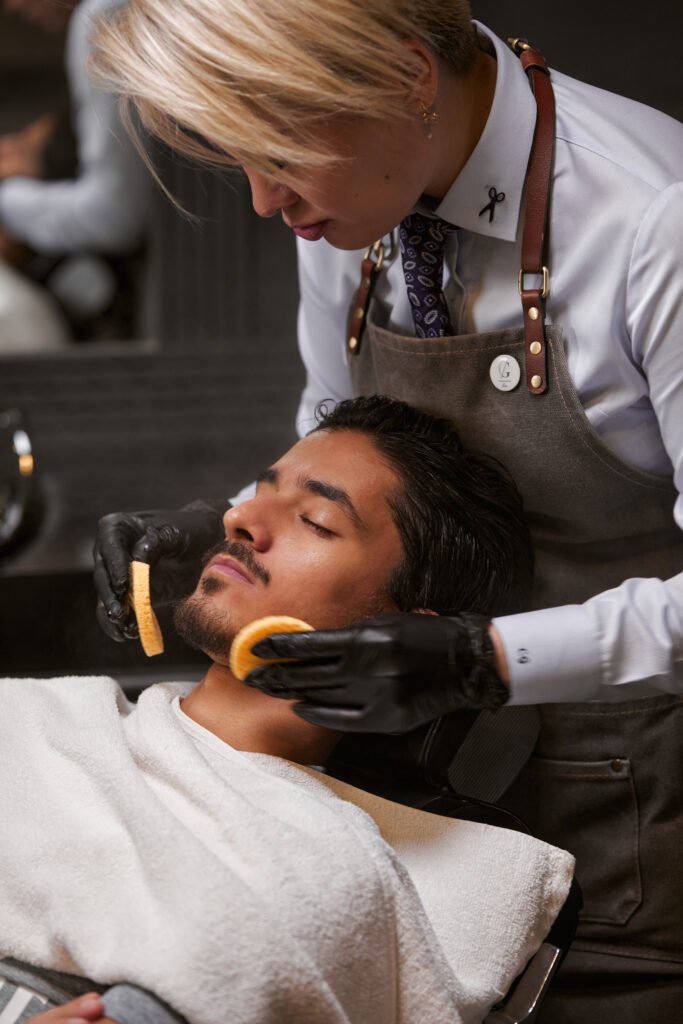 Plus, CG Barbershop is also offering fantastic prizes through an Instagram competition. One lucky gentleman will win a total makeover – complete with haircut, facial, shave or beard trim, AED1,000 worth of clothes from Dresos and a night's stay, with breakfast, for two at the Arjaan by Rotana. Simply visit CG Barbershop's Instagram post and comment on why you, your friend or loved one deserves to be spoilt this Valentine's Day for a chance to win. To book with Carlos or any of GC's talented team, visit​ https://www.cgbarbershop.com/ or call on +971 4 227 4666.
14. EXQUISITE GIFTS THAT LAST FROM BLACK AND BLANC
With roses and chocolate as the perfect partners this Valentine's Day, Black and Blanc combine the most delicious, exquisitely presented treats alongside a beautiful arrangement of infinity roses. Black and Blanc flowers and gifts are available for purchase from www.blakandblnc-fleur.com offering local shipping across the UAE and worldwide. For in person shopping, Black and Blanc stores can be found within Galleries Lafayette and Marina Mall Abu Dhabi.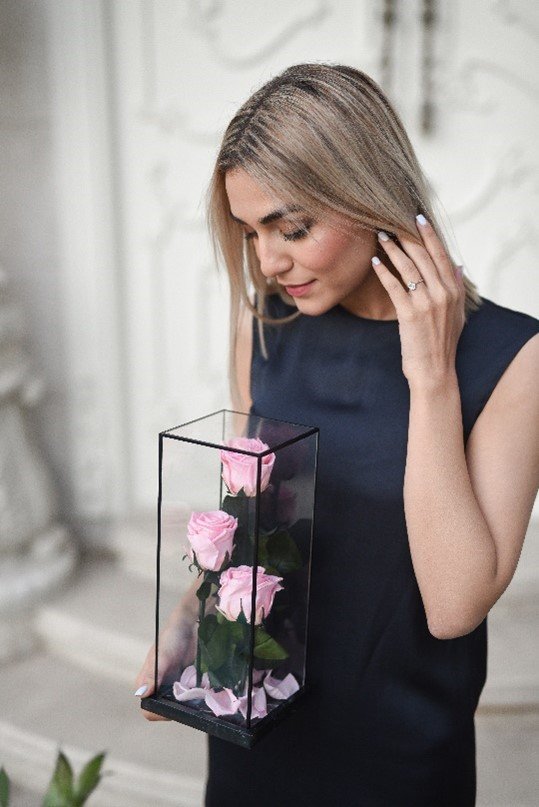 Elevate your Valentine's gifting this year with Bella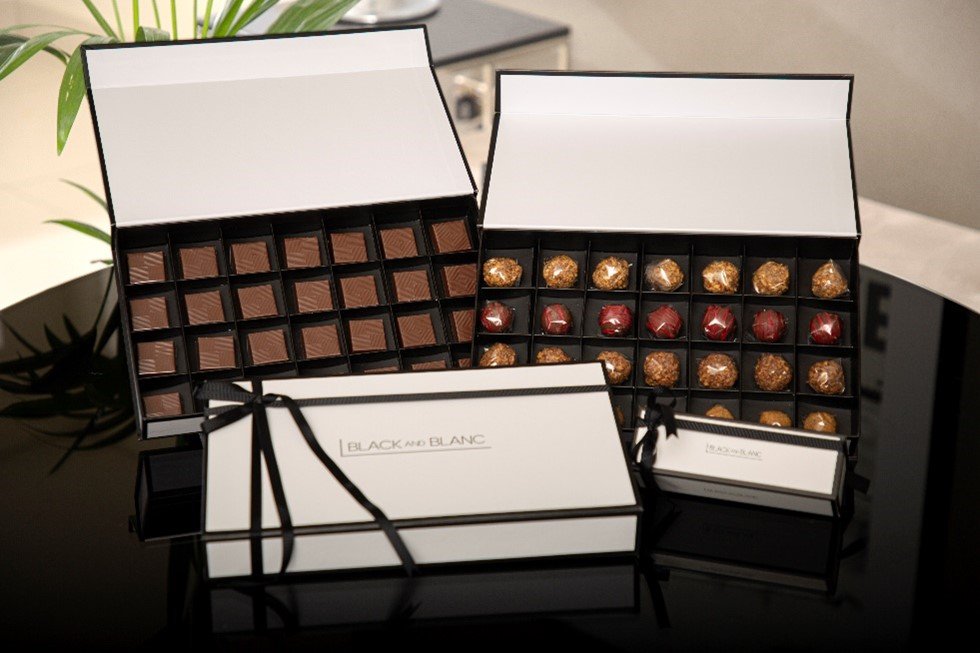 The exclusive collection of 'infinity' flowers, in an array of shades to create an exquisite arrangement, to be cherished for years to come. Bella arrangements are available in vibrant red, baby blue, bridal pink, sunny yellow, and white. The infinite beauty of Bella is encased in glass, making your unique gift a love made to last.
With exclusive innovation, Black and Blanc 'infinity' flowers are treated with a unique formula to ensure freshness for years to come. With a passion for floristry and interior design, each luxurious arrangement from Black and Blanc is inspired by beautiful and modern design combined with the highest quality standards in floristry.
15. Win Her Heart and More with Tanishq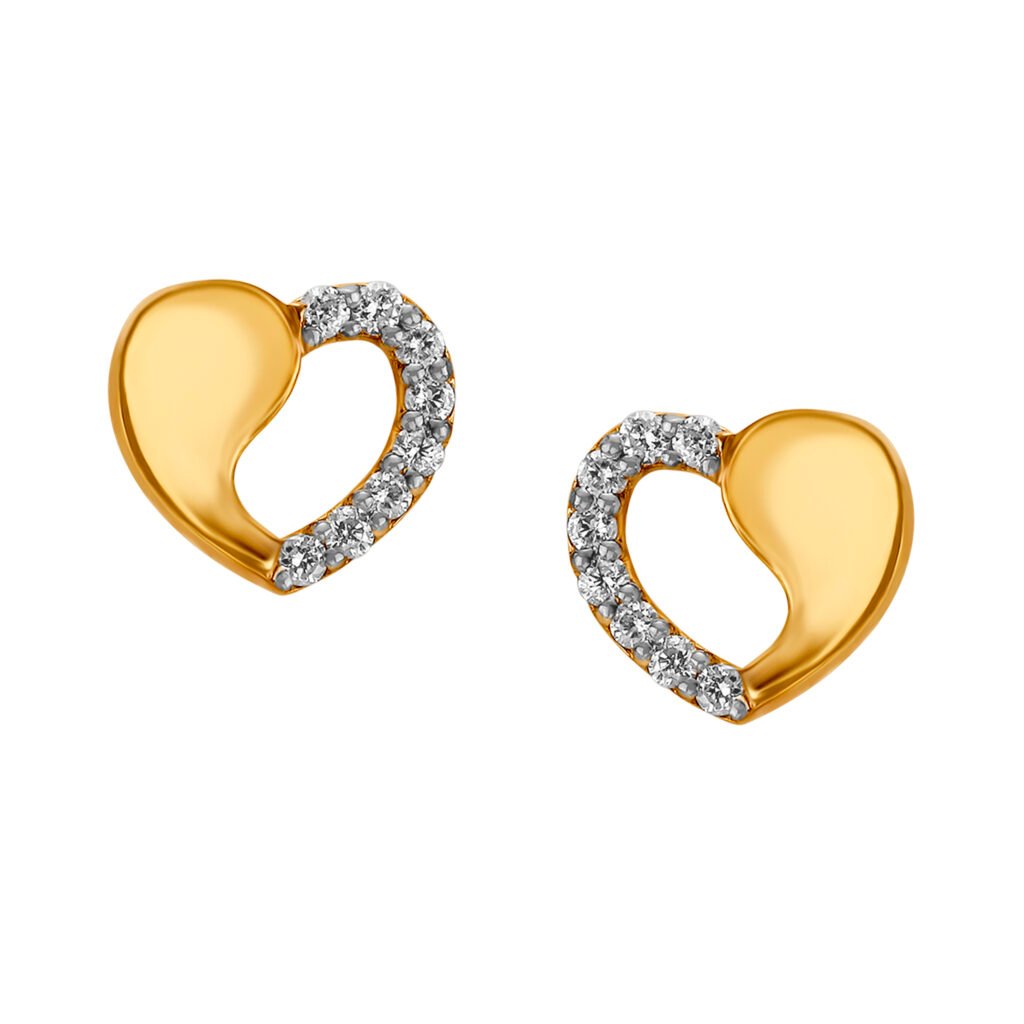 Featuring fresh designs inspired by flowers, hearts and other classic motifs that signify love, the Valentine's Day collection at Tanishq truly captures the sentiment of the season.
Each stunning piece of gold and diamond jewellery in this curated collection from India's most trusted jewellery brand is designed to beautifully express your love for the special someone in your life.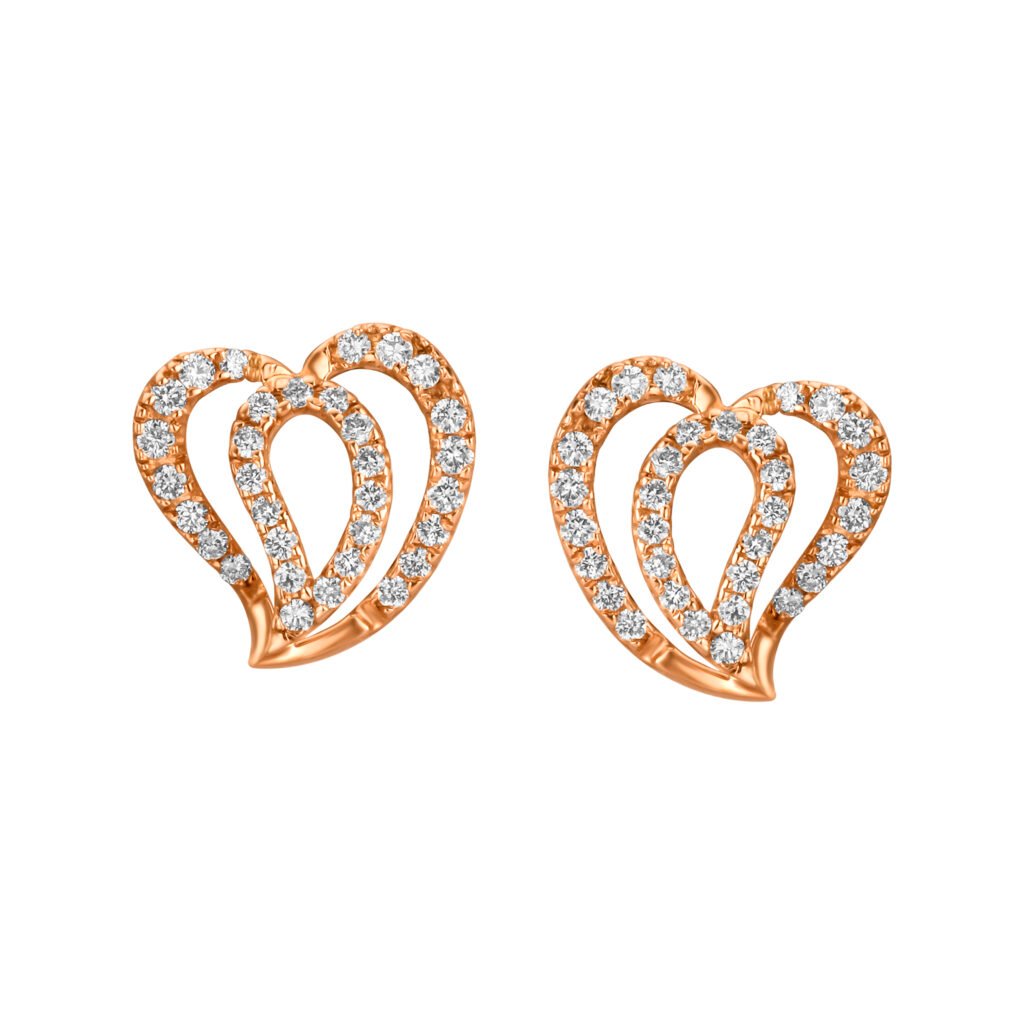 And if you purchase Tanishq jewellery worth AED 5000 and above in-store from now until 14th February, you also stand the chance to win* a luxury 2-night stay or vouchers for dinner at Bombay Brasserie at the beautiful Taj Business Bay.
The contest is hosted at Tanishq's stunning stores in Meena Bazaar, Lulu Hypermarket Al Barsha and the Tanishq shop in shop at La Maison Du Luxe in The Dubai Mall.
16. Let Him Choose With Meridian Grooming eGift Card
Shop Meridian Digital Gift Cards online for that special husband, boyfriend, or best friend and all men can choose the perfect Valentine gift for themselves on Meridian's website. Meridian's premium, innovative body hair Trimmer featuring high-end design offers a smooth gliding experience to maneuver around bodily contours with no nicks or snags. With low vibration for comfort, The Trimmer's waterproof and ergonomic grip feature is designed to ensure easier handling even when wet, for bettercontrol during use, in or out of the shower, or even on dry skin.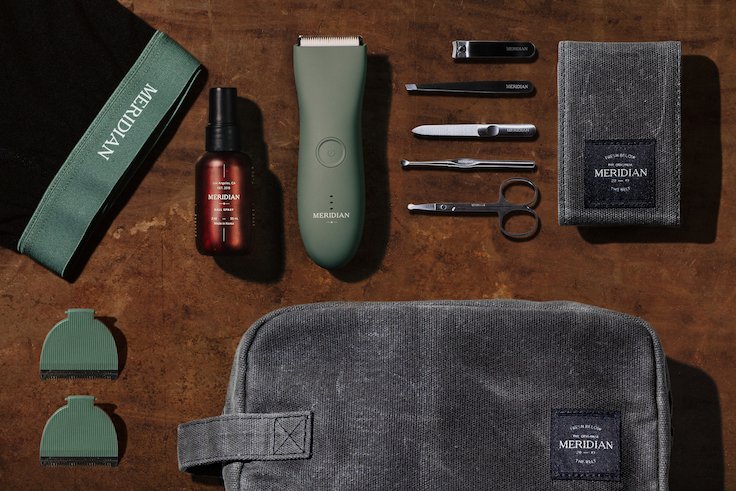 Meridian's classic bundles all include the waterproof Trimmer paired with an array of self-care products to help men save money on a full grooming routine. The Starter Package includes a Replacement Blade, The Complete package includes The Spray, and The Maintenance Package includes The Spray and Two Replacement Blades. It's the perfect gift that showcases modesty, luxury, and romance.
17. Get Locked in Love at Le Gourmet
Surprise and delight your loved one this Valentine's Day with a selection of premium French desserts courtesy of incredible pastry chef Dany Mouawad at Le Gourmet in Galleries Lafayette, Dubai Mall.
You can't say no to the heavenly pastry selection which comes in Valentines-themed shapes such as hearts and roses and includes delightful flavour combinations such as vanilla with passion fruit cream and coconut biscuit and chocolate mousse and raspberry compote with shortbread and chocolate.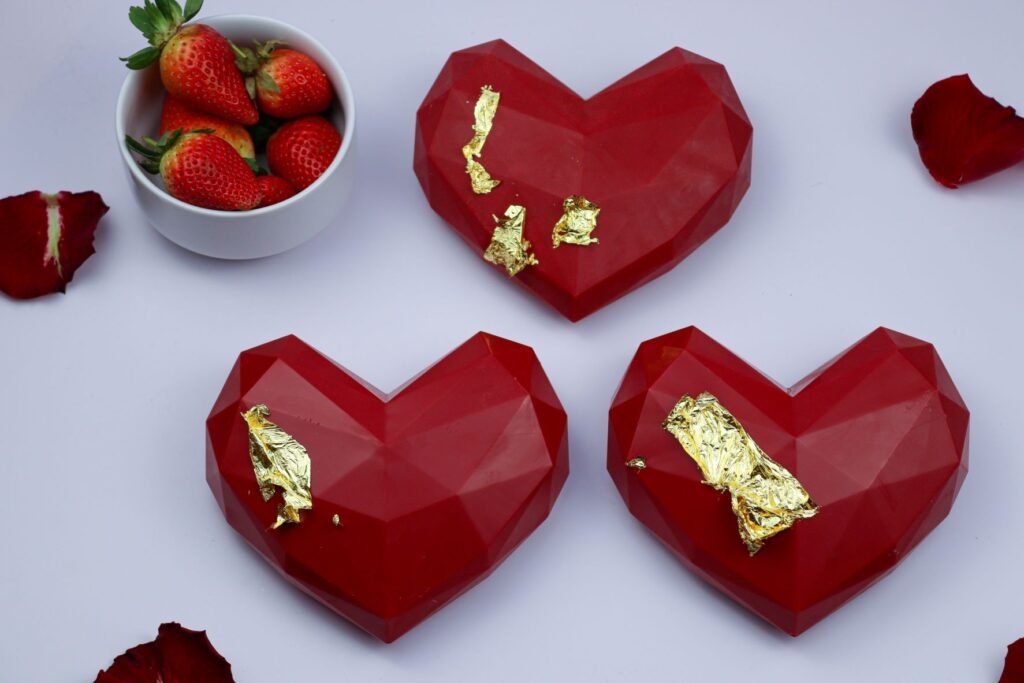 A heart-shaped strawberry and chocolate shell cake filled with feather-light, creamy raspberry macarons and dark chocolate truffle is indulgence at its best. Love locked into a cake for sure! The Locked in Love dessert collection is now available at Le Gourmet at Galleries Lafayette for dine-in and takeaway. To pre-order, please call 056 545 2558.
18. Sweep Her Off Her Feet With Manolos
Fused with reimagined classics and complimented with lavish highlights of eye-catching gold foil, the legendary designer Manolo Blahnik of his namesake label creates the most luxurious exploration of texture and detailing.
Available exclusively for the UAE, the Gable Jewel is the ultimate gift a girl can wish for! Available at Manolo Blahnik Flagship stores, shop the gold capsule collection at Dubai Mall and The Galleria Maryah Island Abu Dhabi, Level Shoes, and Harvey Nichols.
19. Luxury Gift On A Budget By Furla
The heritage Italian Luxury House known for producing beautiful accessories since 1927 oozes of Italian charm and its impeccable craftmanship yet it's a luxury brand that is easy on the wallet. Your loved one always dreamt of owning an authentic leather luxury arm candy? This might be her lucky day; from card holders, backpacks, totes to silk scarves FURLA has plenty of trendy accessories to choose from and suitable to all budgets. Available at The Dubai Mall, Mall of Emirates and Galleria Mall, Al Maryah Island, Abu Dhabi and online on Instarunway.com
20. Luxury Gifting For The Tech-Savy By Golden Concept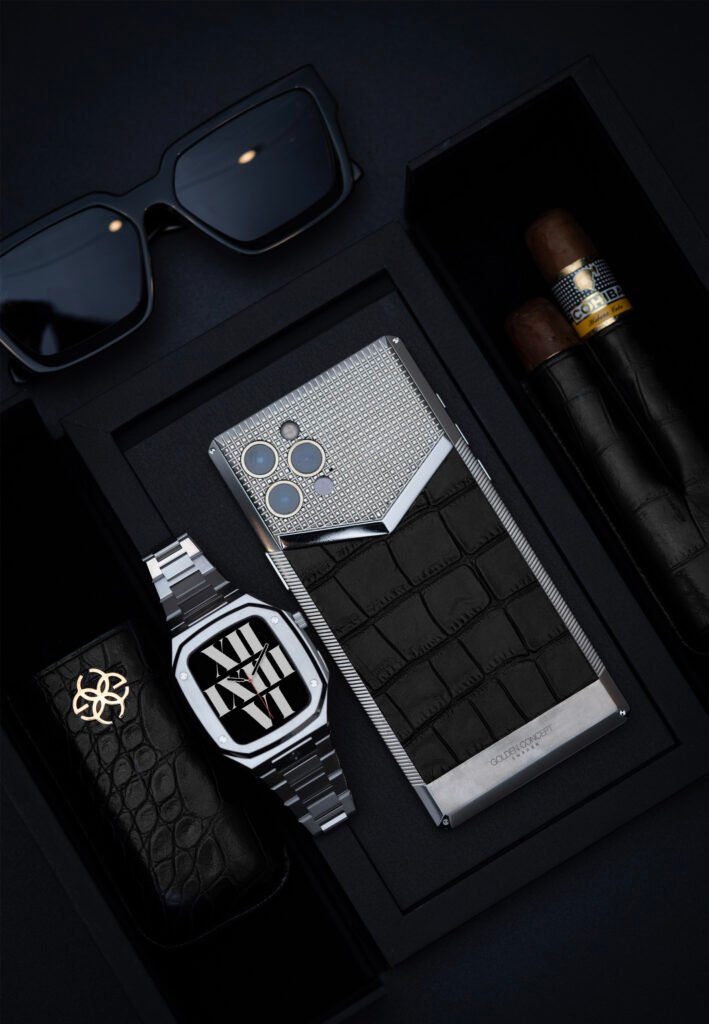 Is your partner a geek? Golden Concept converts the cool Apple watches into pieces of art; take your Apple watch from gym to office to a red carpet gala by simply changing the case produced by Golden Concept; a Swedish luxury brand providing personalized technology that combines elegance, exclusivity, and prestige.
All Golden Concept products are made out of high-end materials. They allow their customers to fully express and create their pieces of art. Available on Instarunway.com, Bauhaus store in Dubai Mall, shopbauhaus.com and Yas Mall.
21. For The NYC Lover – SJP By Sarah Jessica Parker
For women who love fashion, New York is synonymous with fashion icon Sarah Jessica Parker! Surprise your girl with an exclusive SJP pair of shoes that range from sleek candy pumps to glittery Paley heels, designed in New York & handmade with love by the Tuscan artisans in Italy. Offering a timeless and fanciful twist, the collection is available at SJP Flagship Store Dubai Mall, Level Shoes, and instarunway.com.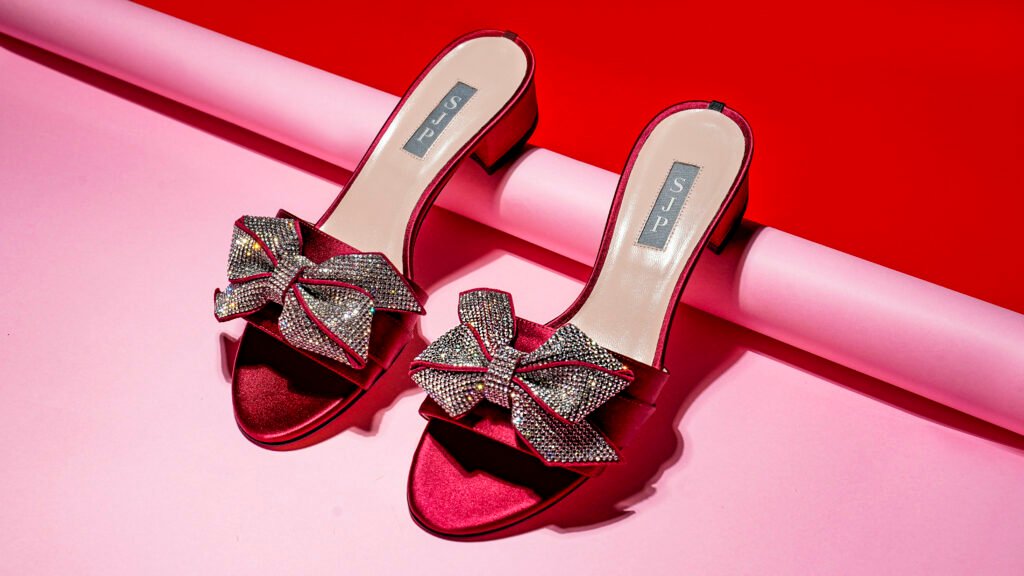 22. For The One Who Loves Some Bling – Nicoli
Let time stand still at her feet with the sparkling heels. The luxury brand, which has been based in Dubai since its establishment in 2004, works with artisan factories across the globe. From embellishments to silhouettes and finishing touches, the team is constantly working on something special for its elite clientele.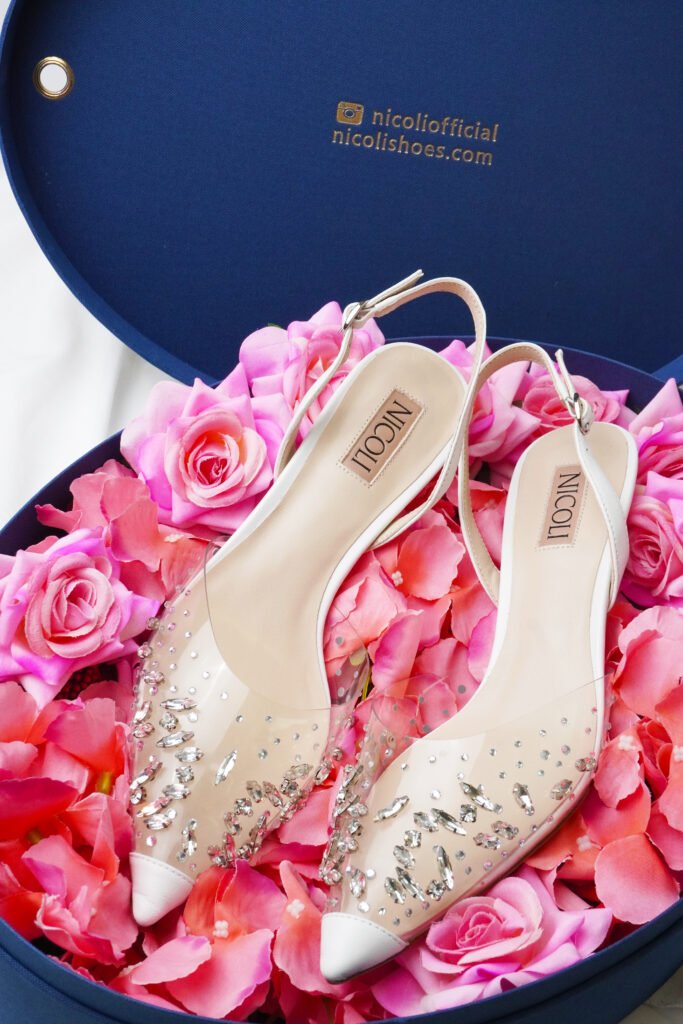 Nicoli exudes style with luxurious range of shimmery sandals and glittery heels that are glamorous yet comfortable. You can even request for these stunning shoes to be packaged in exclusive NICOLI gift boxes that will surely leave your loved one speechless. Available at The Dubai Mall, Mirdif City Centre, Dubai Festival City, Souq Qaryat, Abu Dhabi Mall, and Yas Mall.
23. The perfect gift for the Mane Man in your life
Treat the Mane Man in your life to a luxe grooming experience this Valentine's Day at Mane Street Gents Salon. ane Street is offering a complimentary 30-minute stress reliever massage (worth AED 160) with every AED 500 or more gift voucher purchased.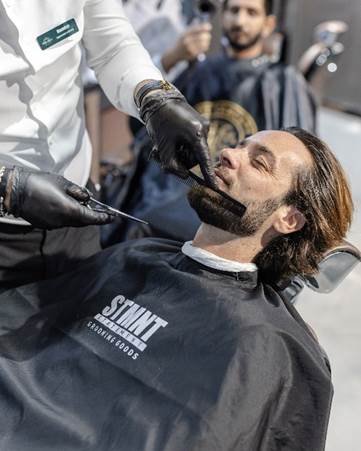 Located in The Grand Hyatt Hotel in the heart of Dubai, the gents salon prides itself on offering top-notch treatments and puts unbeatable customer service at the heart of its experience. Services include haircut and style; Hair tattoo and designer cuts; signature beard shave; hair colouring; signature man-icure and pedicure; Keratin hair treatments; facial and body waxing; deep cleansing and exfoliating facials and head, shoulder and neck massages.
To purchase your Valentine's gift voucher and redeem the massage offer, call 04-317-2427 or visit Fresha: https://www.fresha.com/book-now/mane-street-gentlemans-salon-v3bzdn9x/all-offer?pId=519430