The culinary event of the year is here, and it's bigger and better than ever! Dubai Food Festival is celebrating its 10th anniversary, and the festivities just got kicked up a notch.Brace yourself for some seriously delicious deals, as Time Out Market Dubai joins in on the fun.
Located in the heart of Downtown Dubai, Time Out Market Dubai is a food and cultural market that brings the best of the city together under one roof. With 17 different chefs, restaurants, and food concepts, as well as three bars, Time Out Market Dubai offers a unique culinary experience that is based on editorial curation.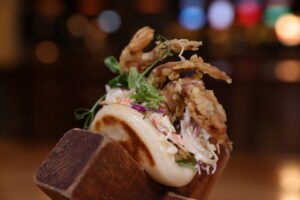 To mark the 10th anniversary of Dubai Food Festival, each of the 17 restaurants at Time Out Market Dubai will create a signature, bite-sized dish based on the most popular item from their menu. Guests will be able to sample a variety of Dhs10 dishes, giving them a chance to experience the very best that the market has to offer.
Some of the mouth-watering dishes that will be on offer include Long Teng's Fried Chicken Dumpling, 21 Grams' Chicken Liver Pate Tartine, Reif Kushiyaki's Chicken Sando, and Slab's Cocina Mini Quesadilla Birria. Other dishes will include Deep Fried Pickl Tub from Pickl, Shrimp Fresh Roll from Vietnamese Foodies, and Vegetarian Samosa and Hummus Kibbeh from Masti.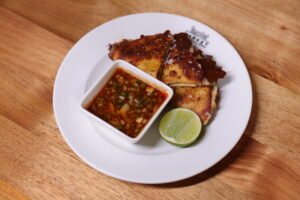 Whether you're a gourmet enthusiast or a food fanatic, Time Out Market Dubai's Dhs10 dishes will cater to everyone's taste buds. Don't miss out on this amazing opportunity to indulge in some of the city's best culinary delights. So mark your calendars and come celebrate Dubai Food Festival's 10th anniversary in style!
When: April 21 – May 7, 2023
Where: Time Out Market Dubai, Souk Al Bahar – Downtown Dubai.