Calling all ice skating enthusiasts! A brand new eco-friendly outdoor Snowfest Ice rink has landed at Global Village for Season 27.
The large, shimmering ice rink is a revolutionary, world-class synthetic rink, giving guests the same experience as real ice skating but without the wet feet and chilly noses.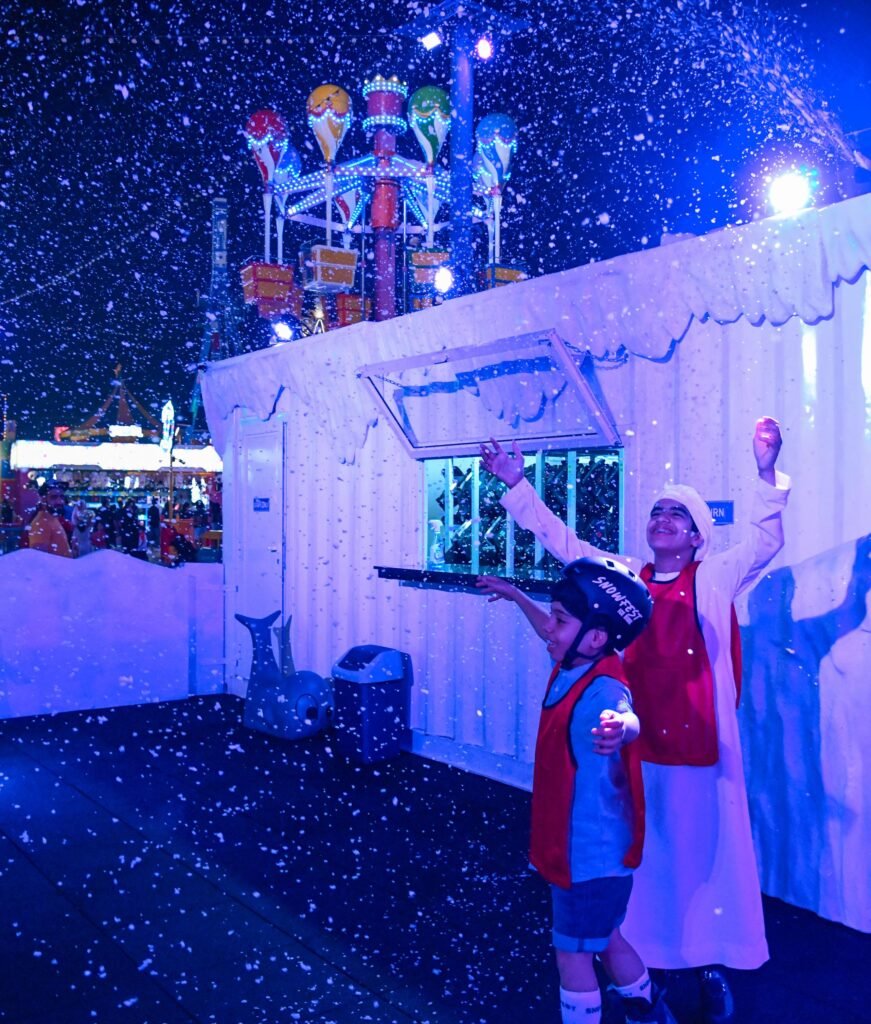 No matter the weather, skaters can enjoy an evening of sliding around the ice rink and getting caught in a beautiful snow shower.
Situated at the entrance of the Carnaval™, guests will be provided with all the equipment needed including the skates, skating seal aids for the children, and even a pair of fluffy Snowfest socks, for a fun and safe skating session.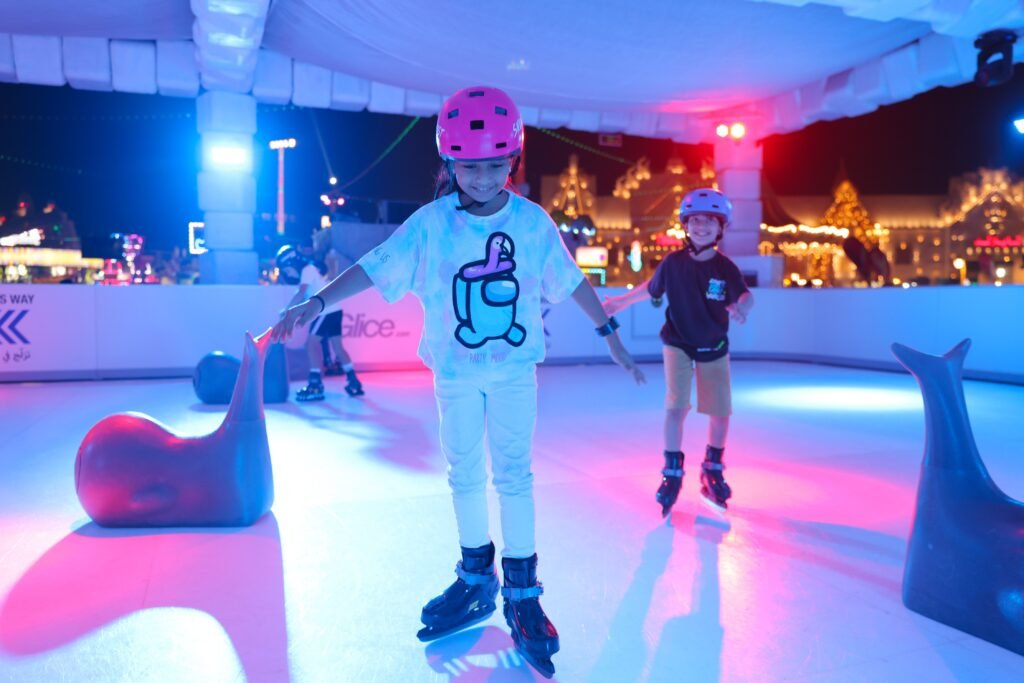 The Snowfest ice rink is ready to chill, thrill and excite Global Village guests at AED 40 for 20 minutes of wonder. Let the fun begin! Tickets are available online and on the Global Village app.