Mark your calendars to these iconic and highly-anticipated Christmas events and offers across Dubai. This Christmas and New Year, there are amazing events and offers up for grabs for all ages! Here is a list of some of the best things to do and try this Christmas:
1. Celebrate The True Festive Spirit At Kech Mahal
Keech or Marrakech, the elegant club, with its legendary Marrakesh-inspired ambience, is the new spot for residents and travellers for its unique oriental entertainment. From band dancing, live music, DJs, acrobat play, to belly dancing, this up-scale venue leaves no room for hesitations with its exceptional experience. The festive season this year is like no other at Kech Mahal with events and parties running over Christmas Eve and New Year's Eve. Here's what's coming up at this astonishing JBR Club.
Christmas Fest – December 24: 9 PM-3 AM
Enjoy a tasty three-course set menu with choices including Christmas turkey, Moroccan main courses, international dishes, seafood platters and vegan options. All that and more awaits you with live music, dancing, and a lot of entertainment programs. Dhs599 (soft drinks & house beverages), Dhs799 (bubbles).
2. Watch The Magic Of Christmas Unfold At Times Square's Winterfest
Time Square Center's Christmas Campaign, a Sustainable Winterfest will run from the 8th December to the 2nd January. This year, Santa Claus, Mrs Claus and the Elves are not only ready to welcome guests to their spectacular Santa Claus's Grotto but are looking forward to bringing an educational element that focuses on caring for our planet too.
Each child will receive a very special, personalized 'Nice List Certificate,' that has been signed by Santa and his Head Elf, giving them comfort that they can expect some presents come Christmas morning. Children will also be able to write their Christmas Letters to Santa Claus and his Elves will either make sure Santa receives them, or will help children put their letters into the special Santa's MailBox, rounding up the Santa's Meet-And-Greet experience that is sure to leave little ones feeling warm and fuzzy inside.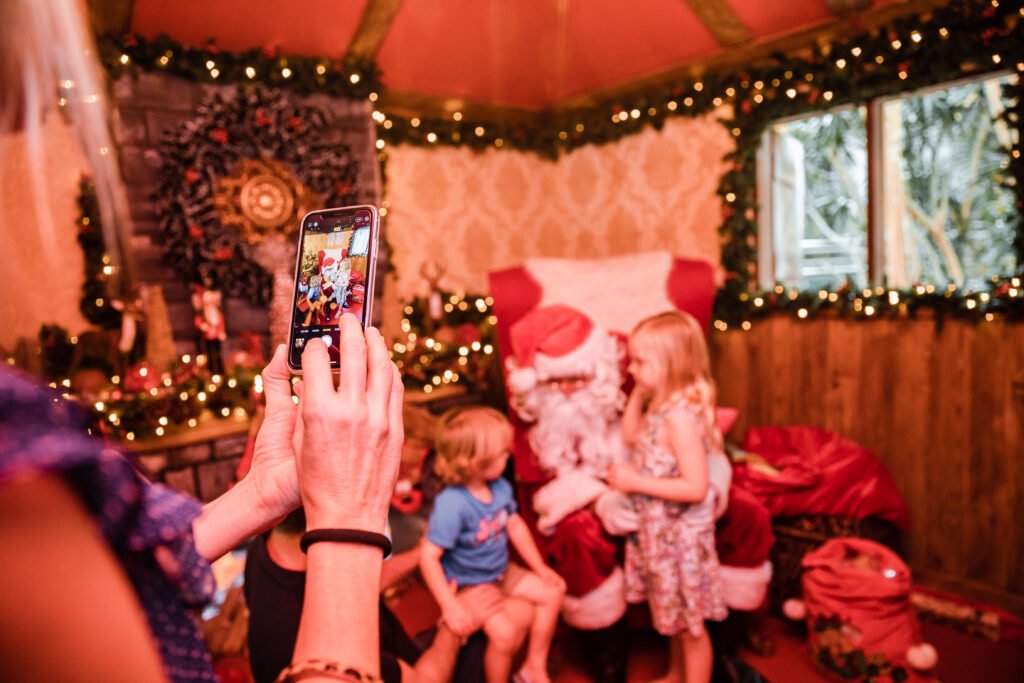 Times Square Center's Grand Festive Tree has been made using thousands of recycled plastic cups that were sourced from the world's oceans, as Santa and his Elves spent all year contributing their time and efforts to the eco-clean up. Children visiting them at Times Square Center can, not only learn all about how to clean the world's oceans from plastic themselves, but also have fun creating a unique Christmas Tree Toy from plastic waste in the travelling Ice Float which has been transformed into a Floating Toy Factory. Children will also have the opportunity to visit Mrs Claus at her Arts and Crafts space and create their very own hand painted mugs to leave Santa's milk in on Christmas Eve
3. Choose A Healthier Lifestyle With Kind Lyfe's Year-End Launches
Kind Lyfe, a homegrown vegan healthy snack startup is taking family recipes to the next level by conquering the isles of major supermarkets and online food retailers across the country. Since inception, Kind Lyfe has kicked off strong and has been rapidly growing operations across the UAE, with products currently stocked in 12 locations in under a year. These retail outlets include Waitrose, Carrefour, Spinneys, Kibsons and many more.
The brand currently houses six different products, with a wide range of cookies. These include: the Raw Chocolate Dipped Cookie, the Fruit Mix Cookie, the Raw Double Chocolate Chunk Cookie and the Raw Chocolate Chunk Cookie. In addition, the brand has formulated two cookie dough bites variations: the Classic Cookie Dough Bites and the Chocolate Brownie Cookie Dough Bites. Most known for their Raw Chocolate Dipped Cookies, Kind Lyfe is ready to delight every palate with a broad variety of delicious sweets, with many new products and variations launching by the end of the year.
4. Shop From The Newest Book Brand In Town For Last-Minute Christmas Gifts
Urban Nest is home to unique and sustainable interior décor brands brought with love to the Middle East. The new addition are beautifully illustrated books by the international publishing house Gestalten brought exclusively to the region.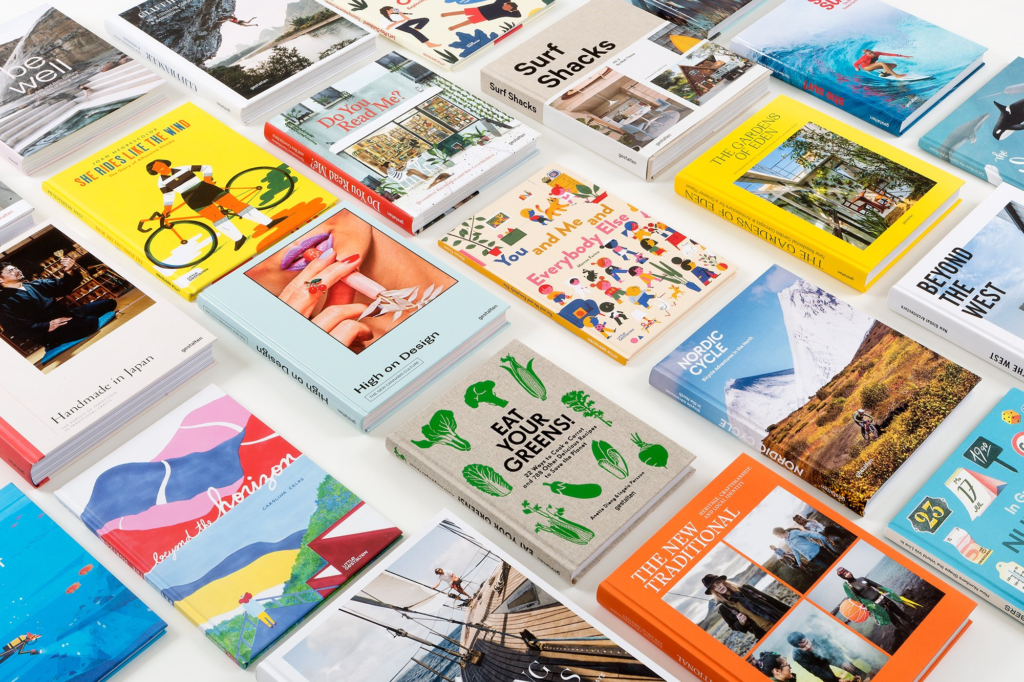 Gestalten has an extensive range of titles, with the goal to enhance and to enrich their reader's lives and to continually engage with the surrounding creative landscape. The Gestalten narrative exists beyond the textual realm; regardless of the medium at hand, Gestalten wishes to inform and inspire their community. They welcome you to the world of creative culture, whether between the pages or indulging in the images. Discover Gestalten books collection exclusively available in the Middle East at Urban Nest flagship showroom in Al Quoz and online.
5. Witness A Winter Wonderland At Sofitel Dubai Downtown
The hotel's enchanting "Art de Noel" returns in its second edition this season, and will see the property turn into a winter wonderland with an elegant French twist. Guests can look forward to extravagant decorations, Instagram-perfect photo opps throughout the hotel, a life-size gingerbread house, and much more. Sofitel Dubai Downtown's restaurants will also be preparing seasonal French delicacies.
The festive season is incomplete without turkey and trimmings. Guests can order a five to six kilogram oven-roasted turkey served with rolled beef sausage and bacon, golden baby potatoes, roasted pumpkin, caramelized chestnuts, creamy mashed potatoes, traditional Brussels sprouts, classic gravy, and cranberry sauce. Priced from AED 499 for the turkey takeaway. Please note that 24 hours' notice is requested.
6. Festive Feast Delivered Directly to Your Door By Meats & Cuts
Meats & Cuts, will take care of the cooking, by providing a delicious spread delivered directly to your door, even on Christmas day! 
Mixed Boards: Cheese & Colds: Entertain guests before the main course with Meats & Cuts 'Mixed Boards', starting at AED 350. This includes an exquisite spread that spans a selection of fine quality cheese that will take your guests on a tour through Italy, France, and Switzerland, and perfectly paired with a selection of hand-crafted cold-cuts, complemented with jams and honey.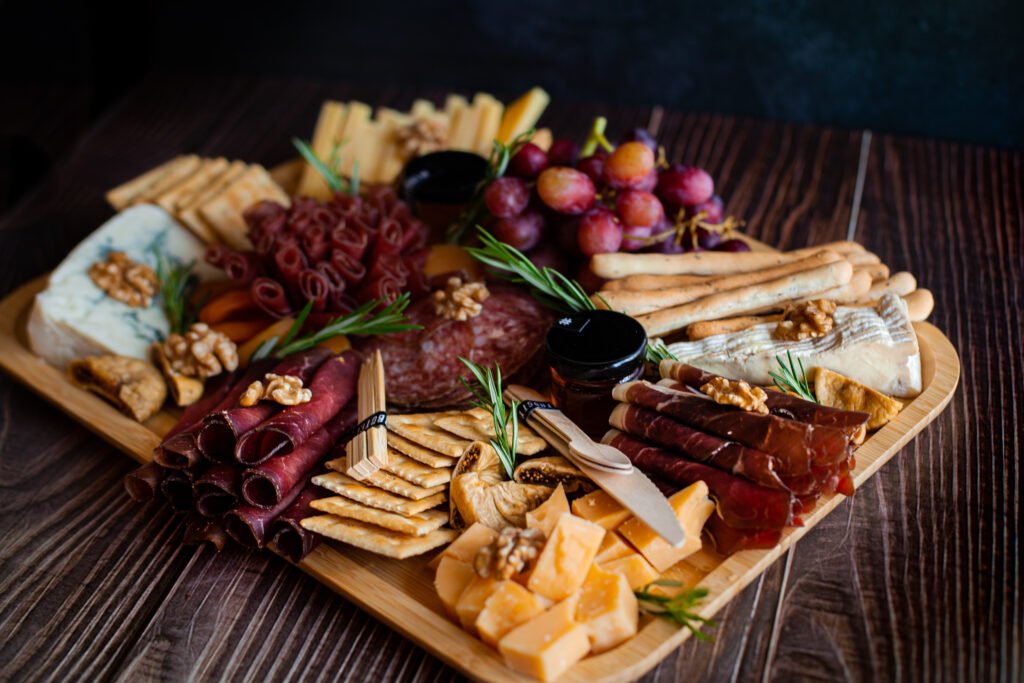 Gourmet Festive Feast: Turkey & Sides: Win host of the year by ordering the Meats & Cuts 'Festive Feast' for AED 750, which includes a succulent 8kg gourmet turkey served with four delectable sides, including mixed nuts, roasted vegetables, chestnut gravy and heavenly cranberry sauce.
7. Get Messy At OliOli®'s MessFest 2021
From December 24th to 30th, the OliOli® parking lot will be transformed into a space that celebrates the joy of getting messy, with mud cakes, rainbow pop rockets, paint catapults & much more…the messier the better! You can look forward to 5 fun-filled stations such as our bubble lab, paint palooza, and splash mania packed with messy experiences and exciting activities.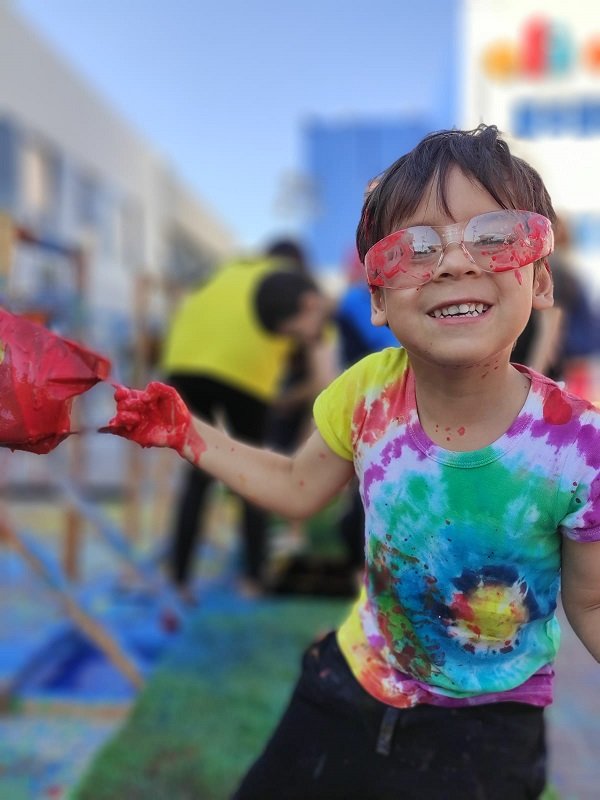 For the "grande finale", end off your messy celebration with an exhilarating show with rainbow fireworks and liquid nitrogen explosions – running every hour starting from 10:45 am, last show 6:45 pm. OliOli®'s MessFest is making a comeback, and this year will be messier and more fun than ever!
8. Celebrate NYE Uzbek Style at OSH in La Mer
OSH, La Mer's contemporary licensed Uzbek restaurant has created wonderful packages for diners to enjoy an exceptional New Year's Eve celebration with authentic Uzbek cuisine, delightful beverages and spectacular views of fireworks across the city. OSH's house DJ will kick off the evening followed by a live instrumental performance by famed Russian DJ's ASTERO. The Illusionist Normando Macalinao will also charm guests with his tricks throughout the night.
Offers on the 1st Floor:
AED 750/person for unlimited 'dry' house beverages
AED 995/person for unlimited house beverages
AED 1,500 /person for unlimited premium bar beverages
Ground floor:
AED 550/person for unlimited 'dry' house beverages
AED 750/person for unlimited house beverages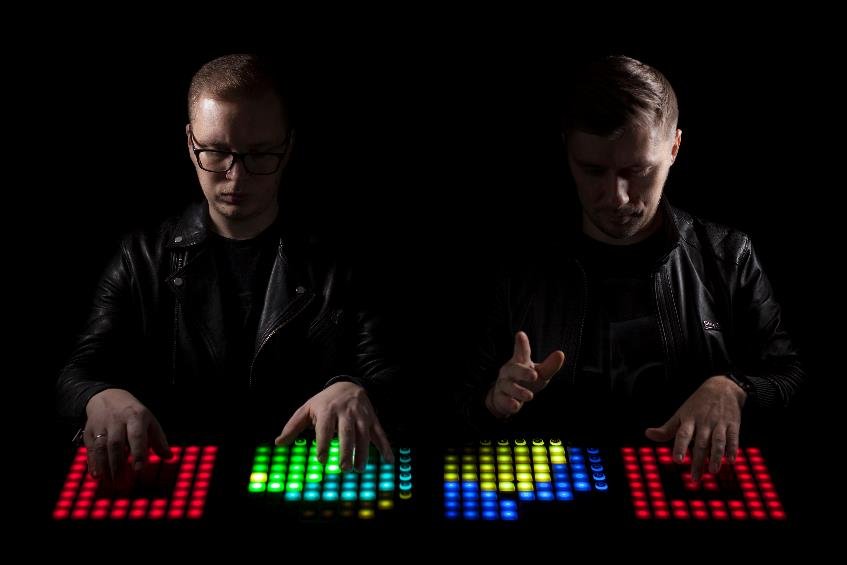 9. Bring in the festivities with a pampering session like never before at Coya Spa
 The Amazonian-themed wellness and beauty destination promises a festive pamper with an array of packages covering a mix of wellness and beauty services to help you look and feel your best for the celebrations. Feel the stress ease away as soon as you slip into a luxe dressing gown and fluffy slippers.
Nails, Nails, Nails! : For those that love to switch up their manicure routine regularly, this one's for you! Sculpt strong overlays and extensions for natural nails with long-lasting shine and a cruelty-free formula with The Gel Bottle Inc's Builder In A Bottle. Choose from an assortment of colours to suit your mood and the festive season! (Price: AED 280)
Elim Mani Pedi : Say goodbye to calluses, cracked heels and dry skin and get ready to sparkle through the festive season with Elim Spa Mani Pedi. A package inclusive of a treatment exfoliant, an illuminating mask, gold spritz and sparkling nail polish for the ultimate care for your hands and feet. (Price: AED 250).
Gl(oh), Gl(oh), Gl(oh): Get ready to glow like never before with the all new Teami 60-minute Deep Cleansing facial, now available at Coya Spa and Beauty. The inclusion of a complimentary 30-minute back massage makes this the perfect treat to yourself or loved ones for glowy skin ahead of the celebrations! (Price: AED 450).
Relax, Your way: For a curated Spa experience, Coya Spa and Beauty gives you the opportunity to elevate your spa day to the next level. Choose from a scalp OR foot massage, add to it an express body scrub OR an express facial, and get a 60-minute massage of your choice for the ultimate relaxing afternoon. (Price: AED 500).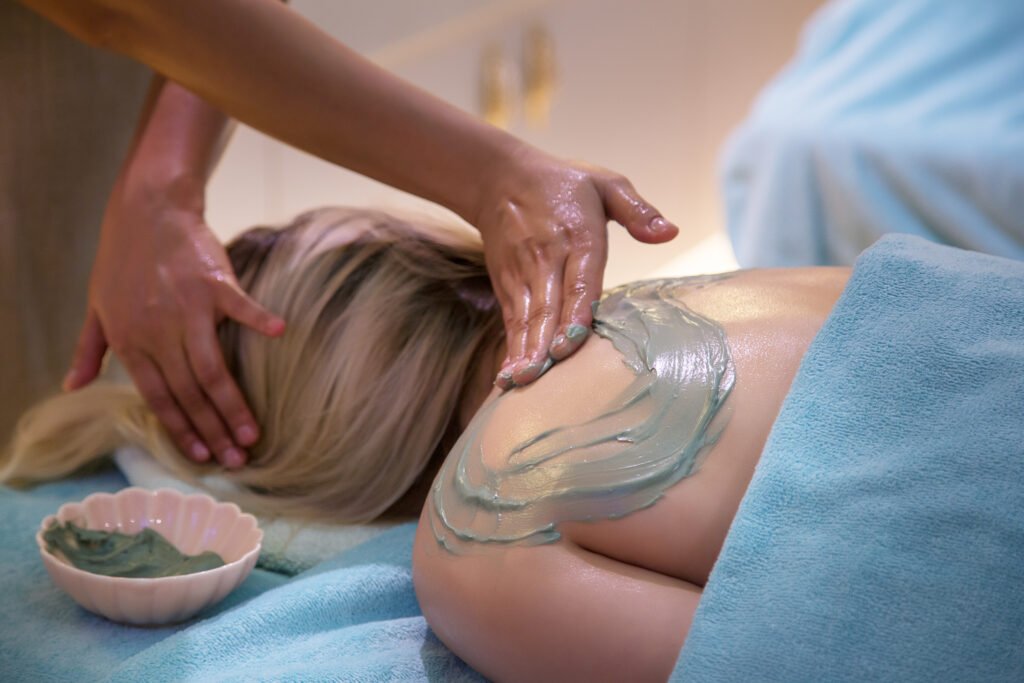 Secret of Youth: Women can indulge in the Secret of Youth package, inclusive of two highly popular services. With a booking of the 60-minute Margy's Monte Carlo Vitamin C or Botolift facial, ladies are offered a complimentary 60-minute full body massage worth AED 350. (Price: AED 650).
Ladies Day Out : Grab a friend and call it a Spa Day with the Ladies Day Out package, where you and your best friends can experience the ultimate relaxation with an all-inclusive wellness and beauty package that includes a cleansing Moroccan Bath in one of their private rooms, a 45-minute massage treatment to unwind, an express refreshing facial, a nourishing hair treatment and blow-dry finished off with a classic mani-pedi for the prettiest tips. This package can be availed on the same day or comfortably spread out over the course of four weeks. (Price: AED 950).
The Ultimate Indulgence Package: Revive and rejuvenate your senses with a lavish spa experience with Coya Spa and Beauty's signature Moroccan Journey – inclusive of a cleansing Moroccan Bath, black soap scrub, and fragrant full body clay mask, as well as a 60-minute body massage, complemented with hair wash treatment along with a de-stressing scalp massage. The spa ensures privacy, comfort and safety with dedicated rooms for individual Hammam treatments. (Price: AED 525).