In a groundbreaking move, Al-Futtaim Motors has unveiled its ambitious plan to take motorsport in the United Arab Emirates to new heights. With the launch of the Al-Futtaim Motorsport Division, this renowned automotive giant is set to revolutionize the racing scene in the UAE.
The newly formed Al-Futtaim Motorsport Division is not just a testament to their unwavering commitment to motorsport but a promise to fuel the passion of racers, off-road enthusiasts, and esports fanatics alike. This division aims to be the driving force behind all forms of motorsport, both on- and off-road, as well as esports racing.
The excitement doesn't stop there. The Al-Futtaim Motorsport Division will proudly incorporate the prestigious Toyota Gazoo Racing and Lexus F Performance brands, bringing a fleet of high-performance models to the UAE's motoring community. Enthusiasts can look forward to experiencing the adrenaline rush of iconic vehicles like the Toyota GR Supra, the Toyota Land Cruiser GR Sport, the Lexus RC F, Lexus GS F, and the legendary LFA, to name a few.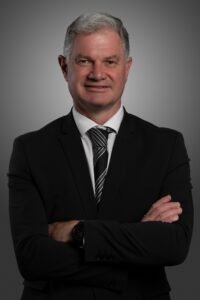 Toyota and Lexus, both global icons, have rich histories in motorsport. From winning the World Rally Championship to dominating the Dakar Rally and Formula One, Toyota vehicles have etched their names in motorsport history. Meanwhile, Lexus boasts victories at prestigious events like the Daytona 24-hour race and has ventured into diverse motorsport disciplines, from GT3 and GT4 series to drifting and endurance racing.
The Al-Futtaim Motorsport Division is not just about showcasing high-performance vehicles; it's also about nurturing local talent. Through initiatives like the Toyota Gazoo Racing Academy, the division aims to develop and support emerging motorsport talent in the UAE. This year's academy promises to be even more exhilarating, building on the success of its first edition.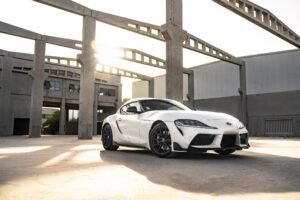 Excitement is already in the air, with the Al-Futtaim Motorsport Division set to support the UAE's participation in the Toyota Gazoo Racing MENA Esports Cup. Top competitors will have the chance to compete at the regional finals in Amman, Jordan, promising intense virtual racing action.
The division's calendar is packed with thrilling events, including partnerships with the Dubai International Baja and the Abu Dhabi Desert Challenge. Keep an eye out for more exciting announcements, as the division is dedicated to continually expanding the UAE's racing horizons.
In the world of UAE motorsport, a new era is dawning, and Al-Futtaim Motors is leading the way. With the Al-Futtaim Motorsport Division and its commitment to excellence, the UAE's motorsport community can anticipate a future filled with high-speed action, groundbreaking talent development, and an unrivaled passion for racing. Stay tuned for more updates and join the journey to redefine motorsport in the UAE.
Visit the Website for more details.