In a groundbreaking move aimed at elevating customer experience, Arabian Automobiles, the exclusive dealer for Renault in Dubai & Sharjah, has introduced the innovative door2door valet service. This exceptional service, a first of its kind not only in the GCC but globally, underlines the brand's unwavering commitment to convenience and service excellence.
Renault owners in Dubai and Sharjah can now experience a new level of convenience and quality through this remarkable initiative. Here's how it works:
Imagine having your Renault vehicle picked up right from your doorstep. That's the convenience this valet service offers. No need to brave traffic or spend time and money on fuel; the Arabian Automobiles' service team takes care of it all.
Your Renault will be in the hands of manufacturer-trained and certified technicians who pay impeccable attention to detail. This ensures that every service is of the highest quality, with no compromise.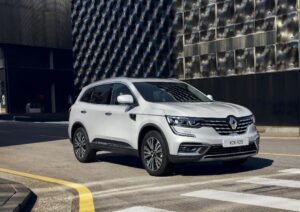 With the door2door valet service, you can utilize your time more effectively. While your vehicle is being serviced, you can focus on other important tasks, leaving the logistics to Arabian Automobiles.
This complimentary valet service is available to all Renault owners. Arabian Automobiles' dedication to redefining automotive service standards and putting customer needs at the forefront of their operations is evident in this initiative.
To schedule your door-to-door valet service and experience the future of automotive service, simply contact 800-RENAULT.
With this new service, Renault is not just a car; it's a seamless and convenient part of your life. Try it out and experience a new era of automotive service like never before.
Visit the Website for more details.