Arabian Automobiles, the exclusive dealer for INFINITI in Dubai, Sharjah, and the Northern Emirates, is making waves with a truly exceptional offering on the INFINITI QX50, setting a new standard for luxury SUVs. With a seamless blend of style, sophistication, and innovation, the INFINITI QX50 is here to redefine your driving experience.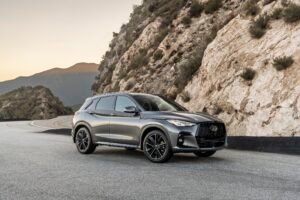 The INFINITI QX50 is a luxury compact SUV that effortlessly marries timeless design with cutting-edge technology. At its heart lies the world's first production variable compression turbo engine, which not only delivers power but also ensures exceptional fuel efficiency, meeting all your driving needs. What's more, the QX50 boasts advanced driver-assist technologies that enhance your driving experience, making every journey safer and more enjoyable.
As part of this exclusive campaign, SUV enthusiasts have the opportunity to elevate their drive with a host of benefits:
5 Years of Comprehensive Service Coverage: Enjoy peace of mind with five years of comprehensive service coverage.
5 Years Unlimited Mileage Warranty: Drive with confidence, knowing that your QX50 is covered for five years with unlimited mileage.
1 Year of Complimentary Insurance: Protect your investment with one year of complimentary insurance.
Deferred Payments: Experience the flexibility of deferred payments, making luxury more accessible than ever.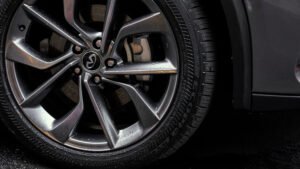 The INFINITI QX50 doesn't just offer top-tier performance and benefits; it's a statement of distinction. With a bold and commanding presence, this SUV is sure to capture attention no matter where you drive. Whether it's a night out in the city or a road trip to the great outdoors, the QX50's style and sophistication are your perfect companions.
To discover the INFINITI QX50 and take advantage of this exclusive campaign, customers can visit their nearest INFINITI of Arabian Automobiles in Dubai, Sharjah, and the Northern Emirates, or explore more at www.infiniti-dubai.com.
Elevate your drive, embrace luxury, and experience the future of SUVs with the INFINITI QX50. Don't miss this opportunity to redefine your journey on the road!