Brace yourself for an enchanting summer escapade like no other, as Atlantis The Royal, the epitome of ultra-luxury experiential resorts, beckons you with an irresistible offer from 4th June to 30th September 2023. Prepare to unlock the door to a world of boundless wonders, where every day comes alive with the allure of AED 200 in daily resort credit, ready to ignite your wildest dreams!
Are you ready to be pampered like royalty? Picture this: from the moment you step foot into Atlantis The Royal, you'll be treated to an unrivaled experience. Imagine waking up to the aroma of freshly brewed coffee, savoring a delectable breakfast spread fit for a king or queen at the renowned Gastronomy, Saffron, or Kaleidoscope. As the morning sun kisses your skin, you'll know that something extraordinary awaits.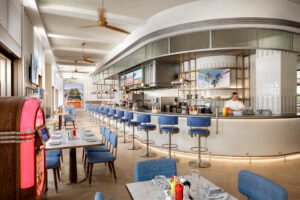 For families seeking unforgettable memories, Atlantis The Royal has thought of everything. Watch as your children's faces light up with joy when they receive complimentary entry to the Atlantis Explorers Club, where imagination runs wild and adventures unfold. From thrilling water slides to captivating marine encounters, there's no shortage of exhilarating moments to be had.
Now, close your eyes and imagine the rush of adrenaline as you plunge down heart-pounding waterslides at Aquaventure, the colossal waterpark that knows no bounds. Feel the childlike excitement as you wander through the mesmerizing Lost Chambers Aquarium, where hidden treasures and mystical creatures await your discovery.
But the magic doesn't stop there. At Atlantis The Royal, your well-being is a top priority. Immerse yourself in the world of AWAKEN wellness, where tranquility and rejuvenation await. Feel your stress melt away as you dive into the state-of-the-art fitness center, or indulge in a refreshing swim in the outdoor lap pool. It's your time to unwind, to reconnect with your inner self.
And let's not forget about the exquisite flavors that await your palate. Indulge in a gastronomic journey like no other, with 17 world-class restaurants and bars that will tantalize your taste buds. Experience culinary excellence crafted by celebrity chefs such as the legendary Nobu Matsuhisa, the innovative Heston Blumenthal, and the visionary José Andrés. Each bite will transport you to a realm of gastronomic ecstasy.
For those who crave the pinnacle of opulence, a Royal Club booking awaits, granting you access to a world of exclusivity. Slip into the private Royal Club Lounge, where you'll be greeted with flutes of champagne, sip on afternoon tea fit for royalty, and savor the evening with exquisite cocktails. Your every desire will be met, with personalized butler services attending to your every need.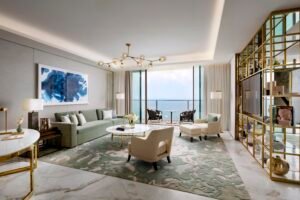 But hurry, because this limited-time offer is as rare as a mythical creature. Book between 17th May and 30th September 2023 to secure your spot in this magnificent realm of luxury. Remember, the resort credit cannot be used for retail purchases and will bid farewell upon check-out. It's time to make memories that will linger long after the summer sun sets.
Unlock the door to a world of unparalleled splendor at Atlantis The Royal. This is your invitation to an extraordinary summer adventure that will leave you breathless. Welcome to a realm where dreams come true, where every moment is filled with pure magic. Welcome to Atlantis The Royal.
Visit the Website for more details.