In a first of its kind event, 'Break the Block', a unique street food block party will be held at Dubai Design District (d3), offering a counter-culture experience of food, music, and creative, freestyle performances. The two-night event is Produced by Brag in partnership with Dubai Food Festival and Dubai Design District and in collaboration with Factory People, Last Seen Live, Ultraviolet Live, 25hours Hotel and other Dubai-based promoters.
Dubai Design District is a global hub for art, design and creativity, which provides regional and homegrown creative talent a platform to grow and experiment. It is host to a number of original dining concepts as well as a thriving calender of high-profile industry events and culture festivals.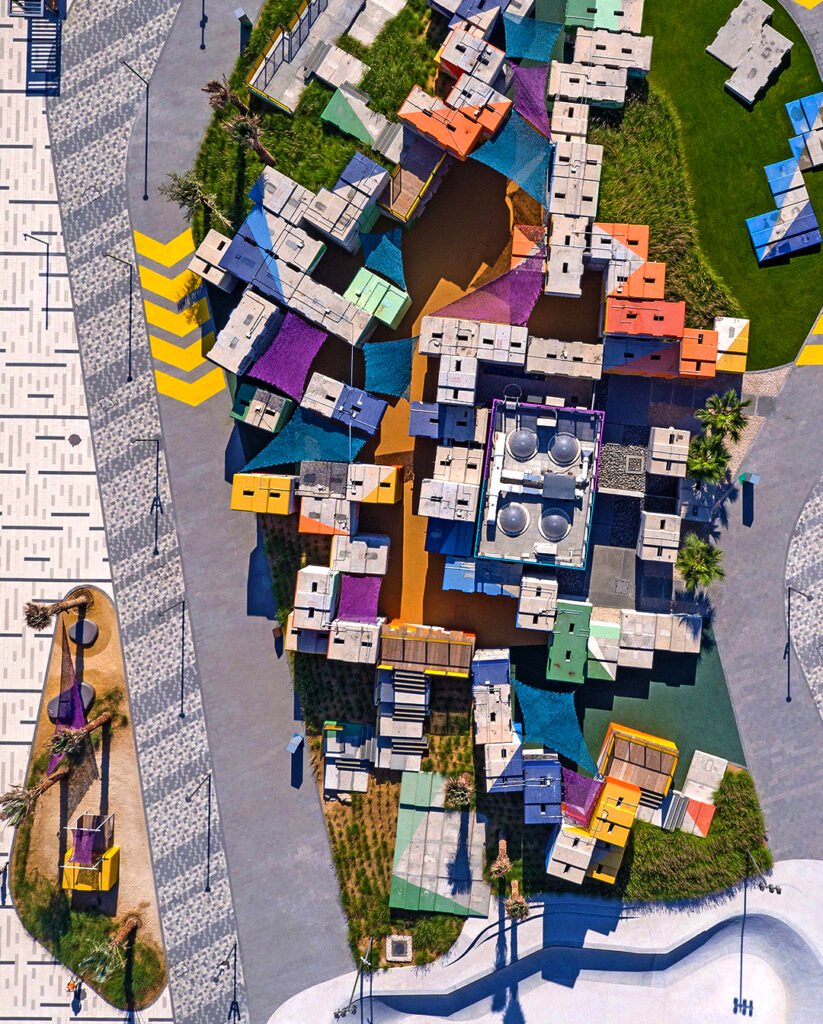 Khadija Al Bastaki, Executive Director of d3, said, "We value partnering with leading platforms in our district to deliver innovative activations and experiences that cement Dubai's global reputation for creativity across a variety of disciplines, including gastronomy. Food is a fundamental part of culture and identity, and as a vibrant destination focusing on the arts, culture and design, events like 'Break the Block' highlight the wealth of talent and ingenuinty in our community and our commitment to rethink the regular. We look forward to having the community come together once again as part of this exciting initiative."
Break the Block will take over The Block at d3, transforming it into a vibrant space, inspired by the block party concept, bringing to life an exciting foodie experience combined with entertainment and performances that celebrate Dubai's street culture and it's most breakthrough creative talent in food, music, film, and art. The evening event reflects Dubai's diversity, defined by the many nationalities and cultures that inhabit it, and created for all to enjoy.
'Break the Block' draws its inspiration from Dubai's streets and the thrill-seeking spirit of its youngest residents, who live for freedom, individualism, and authenticity. While the atmosphere will echo the typical block party, the overarching element will be to break traditional moulds and creative blocks within the communities.
Local and regional DJs like DJ Luitik, DJ Kaboo, NEDZ, Dustizm, and Powers.fm will be on the decks, spinning an eclectic mix of hip-hop, Arab trap, lo-fi, afro beats, trip, and indie, making sure everyone stays on the dancefloor. Visitors will also be able to enjoy live performances from crowd favourite MENA acts including Freek, Sandra Sahi and Dyler who will take over the stage to perform their hits and serve up the best vibes.
Habibi Skate Shop are hosting public skate jams, in partnership with Break the Block, representing local skate culture and offering prizes and giveaways. Tapping into Dubai's vibrant break-dancing and graffiti art community, the festival will be treated to mind-blowing dance offs break dancers and live creations of street art murals in the Art Maze by both the graffiti gurus and newbies that have been spotted around the city.
Visitors will be able to dive into a street food experience made real by the event's hand-selected vendors, who have been chosen to create a distinctly different gastronomic experience with every bite. From creative takes on burgers and pizza, to delicious discoveries in Asian cuisine, Mexican food, coffee and desserts, the culinary journey at Break the Block promises to be unforgettable. Venues such as Birria Tacos, Café Isan, Chiki, Fifth Flavor, High Joint,Local Fire, Sakura, Pedalo Gelato and more will be some of the restaurants taking part in this delicious street food block party.
The first ever edition of Break the Block promises to be a standout event, creating an experience like no other where visitors will get to enjoy an immersive experience of Dubai's counter-culture vibes.
Break the Block will be held on the 13th and 14th May 2022 from 6:30pm to 3:00am at The Block @ Dubai Design District. Visitors can buy the tickets to the party at the venue itself. The cost of general admission is AED 50 per person.