Lola Taberna Española, the authentic Spanish restaurant in Barisha Heights, Dubai pays tribute to Spanish culture and cuisine. With a contemporary yet casual taberna-style ambience; the restaurant has the feel of day-long Spanish family lunches packed with sumptuous food, drinks, music and loved ones. As the night sets in, Lola transforms from a casual hangout to a lively party taberna. Located at TRYP by Wyndham Dubai, Lola caters to crowds who love to gather and enjoy food, delicious drinks, and friendly service.
The restaurant has introduced Lola Latina Fiesta, a fun-filled evening that is sure to make your Mondays exciting with great food, live band, relaxed vibes and a great selection of drinks.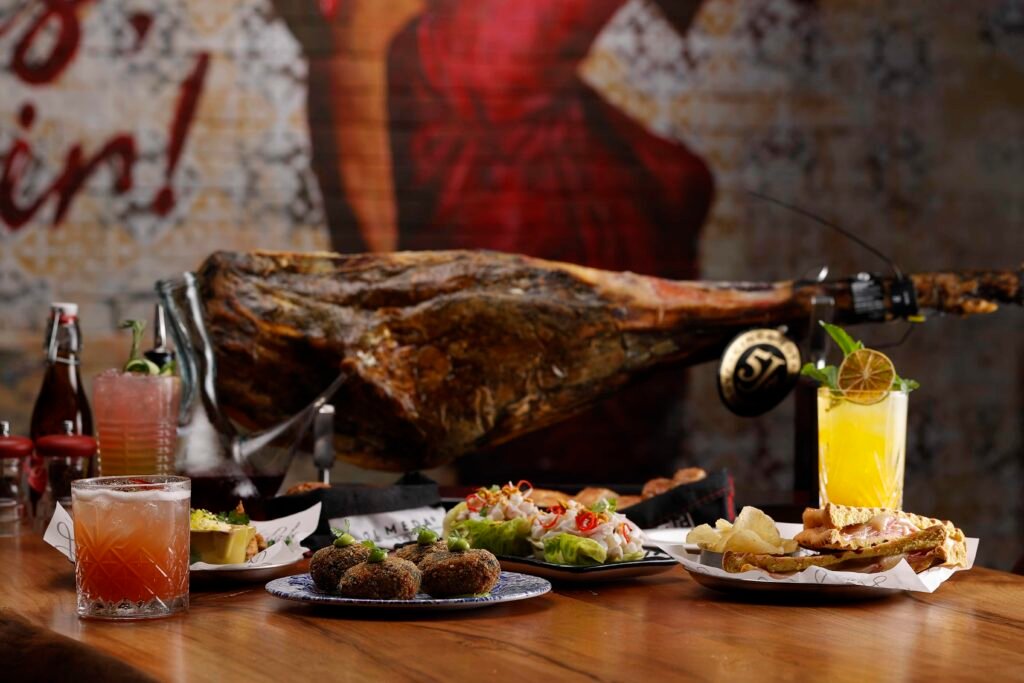 Enjoy delicious Spanish food and delightful drinks while enjoying the live Latin music. The famous duo, Fuego Latino, will sing popular songs to give the taberna a Latino feel. Diners are welcome to swing to the rhythm and catchy beats.
Forget all your Monday blues during the Night Happy Hours from 11:00 pm to 1:00 am, with a selection of drinks priced at AED35. The menu perfectly complements the new menu featuring classic tapas found in several Spanish tabernas. The Liquid Olives, Baby Squid, and Prawn Croquettes, White Seabass Cebiche & Kikos, as well as the Rubia Gallega Beef Airbag, Txistorra Basque sausage, Morcilla Spanish black pudding sausage, Bikini Sandwich, and Botifarra Catalan Sausage are some of the must-try dishes.
Start your week on a fun note with Latina Fiesta Mondays at Lola Taberna! To make a booking, email info@lolataberna.com.