Kick off the new weekend at Joe's Backyard, the neighborhood barbecue hangout at Holiday Inn Dubai Festival City, where the most delicious flame-grilled dishes await guests who are ready to make Saturdays and Sundays the best days of the week.
Saturday is the new Friday at Joe's and diners can choose to brunch in the afternoon or the evening, from 1:30pm to 4:30pm or from 8:00pm to 11:00pm. The package starts at AED295 per person with unlimited selected house beverages, while the AED395 package comes with unlimited selected premium beverages. Diners can choose one starter platter person with unlimited mains with sides and dessert.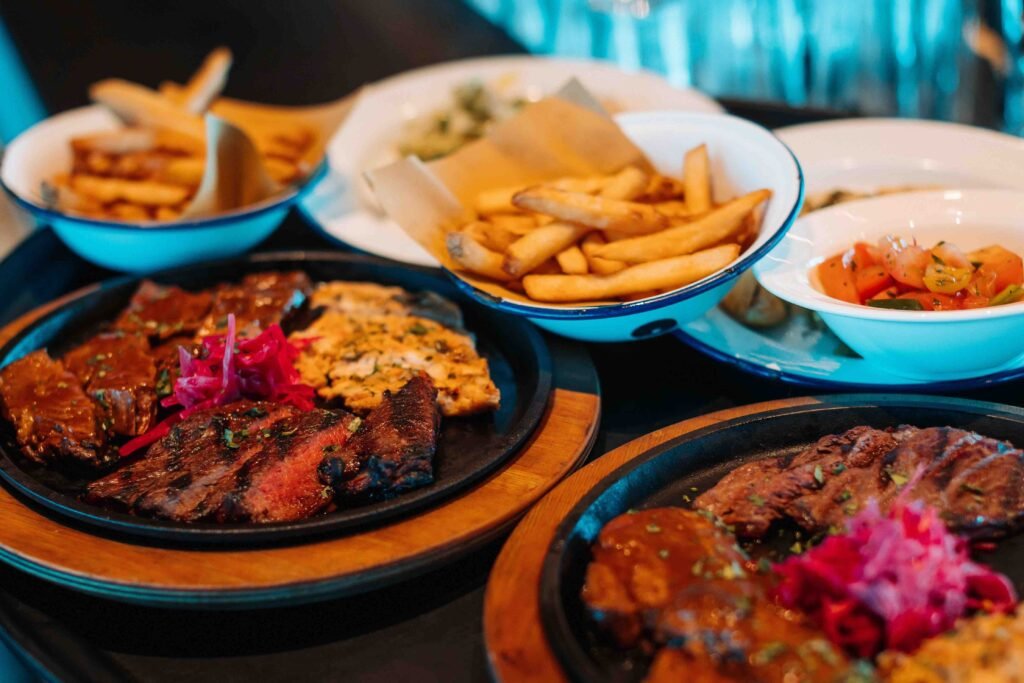 Saturday Brunch
Time: 1:30pm to 4:30pm | 8:00pm to 11:00pm
Prices: AED 295 including one starter platter per person plus unlimited mains with sides and dessert and unlimited selected house  beverages.
AED395 per person including three courses and unlimited selected premium beverages
Offer: Kick off the new weekend with Joe's Saturday Brunch featuring savory barbecue dishes paired with refreshing beverages. Packages start at AED295 with a 2-for-1 offer.
A Sunday is not complete without gathering for the traditional roast, the staple meal of the day. Great for family gatherings, the Sunday Roast at Joe's comes with a view of Dubai Creek and the city's skyline, including Burj Khalifa. Expect slabs of grilled meat, served with stuffing, including Yorkshire pudding, roasted vegetables, potatoes, and gravy. Dine al fresco on the terrace while taking in the view and feeling the fantastic winter weather, or inside, relaxing in the comfy sofas with your family and friends.
Sunday Roast
Time: 2:00pm to 5:00pm
Prices: AED195 per person with unlimited soft beverages and AED295 per person with unlimited house beverages.
Offer: Sunday is the most traditional day to eat roast, and Joe's Backyard is all set to serve the best meal of the week.
For reservations, email reservations@joebackyard.com or call 055 709 4509.