Start the new year on the right note to ensure a good time all the way. Eating healthy, selfcare or even living in the moment – no matter what your new year resolution; these exciting deals and experiences will help you achieve them. Here is a round-up of all that's happening this new year
1. Brunch In Style At ATLANTIS, THE PALM
In line with the UAE switching to a Saturday-Sunday weekend, the destination resort's celebrated and award-winning Friday brunches, including Saffron 2.0, Nobu brunch and Bread Street Kitchen's Family Brunch will now take place every Saturday starting from 8th January.
In addition, Ramsay's Roast at Bread Street Kitchen will move to a Sunday, to align with the tradition of eating a roast on the last day of the week, whilst Sunkissed Brunch at WHITE Beach will move to Sunday 9th January, and take place on the same day each week thereafter. For more information on Saturday Brunch or to make a reservation call, +971 442 62626 or visit https://www.atlantis.com/dubai/restaurants/brunch.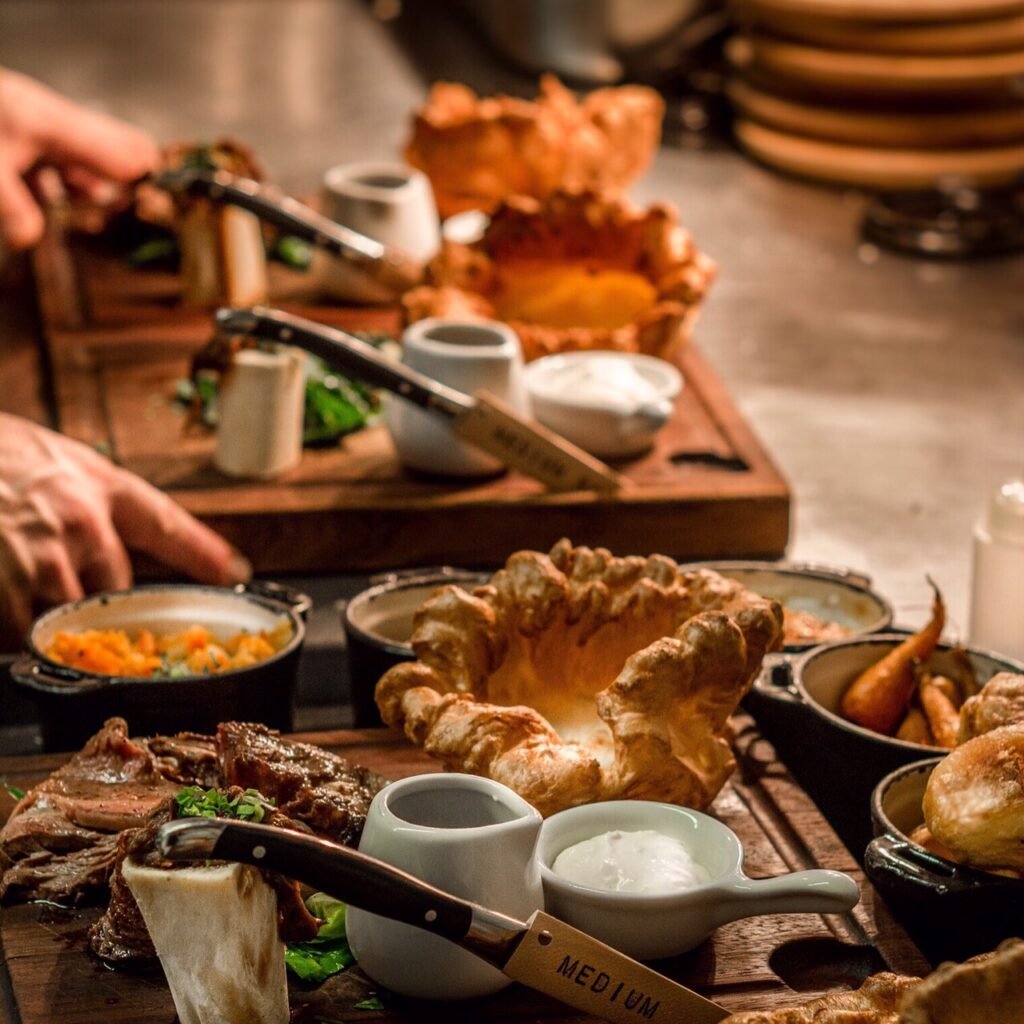 Nobu Brunch
Every Saturday (starting Saturday 8th January); 12:00pm – 3:00pm
AED 795 – Champagne package
AED 675 – Alcoholic drinks package
AED 575 – Non-alcoholic drinks package
Bread Street Kitchen's Family Brunch
Every Saturday (starting Saturday 8th January); 12:30pm – 4:00pm
AED 425 per person with selected alcoholic beverages
AED 305 per person with non-alcoholic beverages
AED 130 per child
Saffron Brunch 2.0
Every Saturday (starting Saturday 8th Janaury);1:00pm – 4:00pm
AED 495 – Alcoholic drinks package including sparkling wine
AED 455 – Alcoholic drinks package
21 years old and above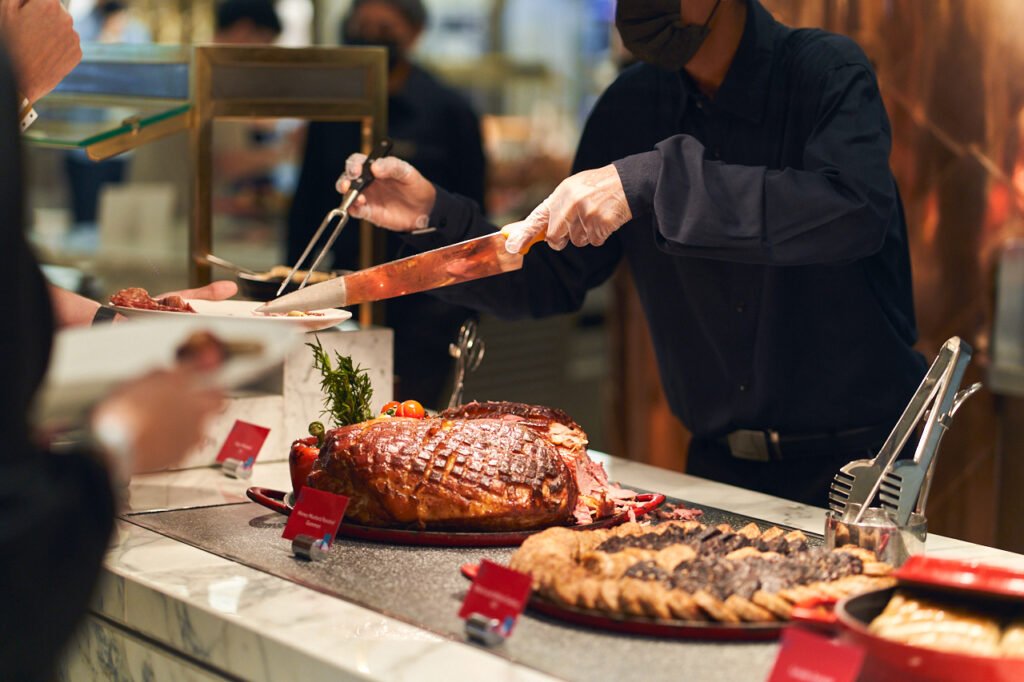 Ramsay's Roast at Bread Street Kitchen
Every Sunday (starting Sunday 9th January); 12:00pm-3:00pm
AED 135 per person
Sunkissed Brunch – WHITE Beach
Every Sunday (starting Sunday 9th January); 1:00pm – 4:00pm
Ladies: AED 395 including food and beverages
Gents: AED 435 including food and beverages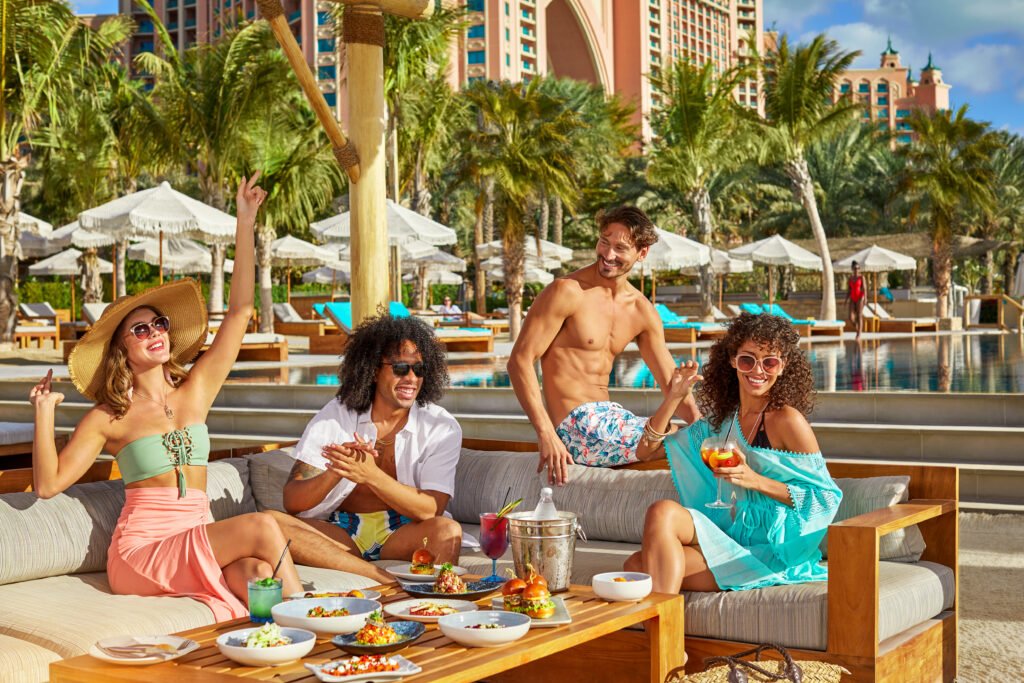 2. Embrace 'new year, new you' vibes the unique way at The H Dubai
Are you ready to achieve your goals? The H Dubai hotel has something for everyone this month:
Quantum Health Club Gym Membership
The expansive gym boasts an array of state-of-the-art equipment and cutting-edge facilities, including a Peloton Bike Studio. Members are able to embrace a 360-approach to well-being thanks to additional benefits including complimentary access to the luxury outdoor swimming pool and discounts on food and beverages, spa treatments, swimming lessons and more.
Where: Quantum Health Club
Time: 6.30am – 10pm
Membership prices for Single or Double:
1 Month – AED 499 instead of AED 1390
3 Months – AED 1200 + 15 Days Free instead of 2910
6 Months – AED 2299 + 1 Month Free instead of 4740
1 Year – AED 4500 + 2 Months Free instead of 6900
Mandara Spa January Special
Make wellness a priority in 2022 and embrace a sense of serenity and wellbeing early on in the year by treating yourself to a wonderfully restorative Warm Stone Massage at Mandara Spa. To add to the rejuvenating experience, guests who do so can then enjoy a complimentary 30-minute refresher facial, traditional body scrub or foot massage.
Time: 10am – 10pm
Price and Details: 65-minute Warm Stone Massage – AED 595 (includes complimentary 30-minute refresher facial, traditional body scrub or foot massage).
Mandara Spa Happy Hour
Soothe body, mind and soul at the award-winning Mandara Spa. For the healthiest – and most luxurious – Happy Hour deal in town, guests who book treatments between 10am and 2pm will receive 40% off.
Time: 10am – 2pm
Price and Details: 40% discount on all body treatments booked between 10am – 2pm.
Business Lunch at Eat & Meat Restaurant
Eat & Meat's Business Lunch menu features as express menu packed with freshly made, internationally-inspired dishes this lunch time deal offers a whole new, healthy take on the term 'fast food'. With light and bright salads, wholesome one-pot mains that change on a daily basis, an array of desserts and plenty of pairing options, this might just be the best (and tastiest) way to beat the back to work blues.
Where: Eat & Meet, The H Dubai
Time: 12:00pm – 3:30pm
Price and Details:
Salad & Dessert – AED 69
Main Course – AED 69
Main Course & Dessert – AED 75
Salad, Main Course & Dessert – AED 99
Salad, Main Course & Dessert, with free flow of soft beverages & water – AED 125
Salad, Main Course & Dessert, with a glass of wine – AED 139
The Gallery's Fruity Dessert Of The Month
Each month the chefs at The H Dubai's sophisticated café, The Gallery, dream up a gorgeous mix of handcrafted desserts inspired by seasonal fruits and flavours. This January, guests can sample a beautiful selection of handmade pastries flavoured with the warming, wintery notes of sweet pear and almonds.
Time: 8:00 am – 10:00 pm
Price and Details: Prices start at AED 35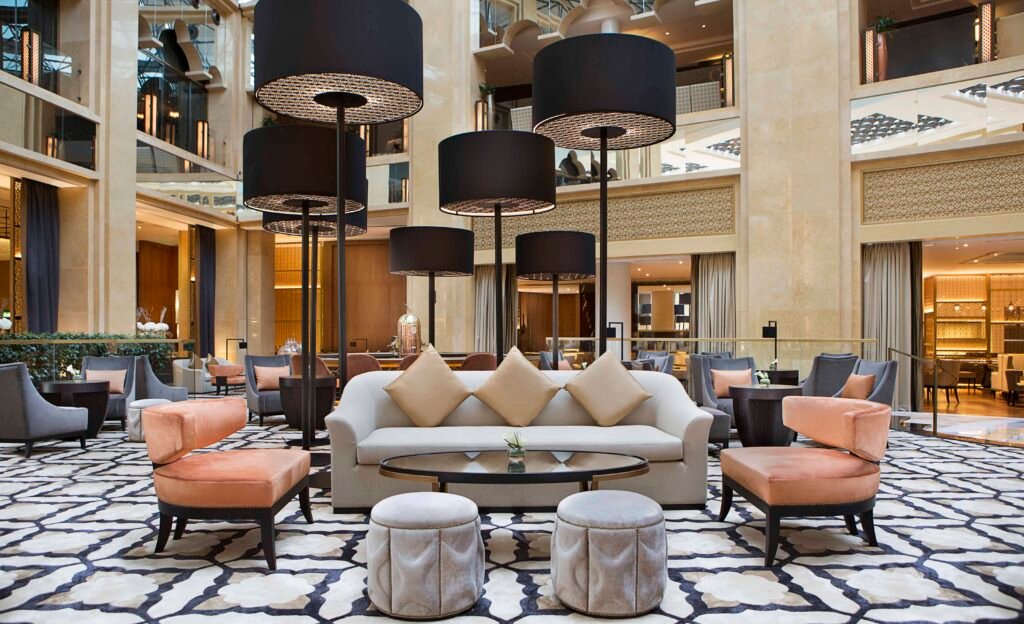 Mixologist Masterclasses at the H Bar
Looking to try a new hobby or add an extra skill to their set? The hour-long Mixologist Masterclasses at the chic H Bar are the perfect option. Overseen by an expert in-house mixologist, each class gives guests the opportunity to learn how to mix and muddle their way to cocktail making success, before tucking into those bespoke drinks accompanied by tasty nibbles. Take-home recipe cards and certificates allow attendees to replicate the upmarket cocktail bar drinking experience at home too.
Time: 3.30 pm – 6.30 pm
Price and Details:
AED 170 per person
AED 300 per couple
AED 135 per person for groups of 5 & more
Happy Hour at the H Bar
With buy-one-get-one-free offers on selected beverages and complimentary canapes served with drinks ordered between 7 pm and 10pm, Happy Hour at H Bar is the ideal antidote when January starts to drag.
Time: Weekday: 12pm – 7pm, Weekends: 3pm – 7pm
Price and Details:
Buy-one-get-one-free offers on selected beverages
Complimentary canapes with drinks ordered between 7pm –10pm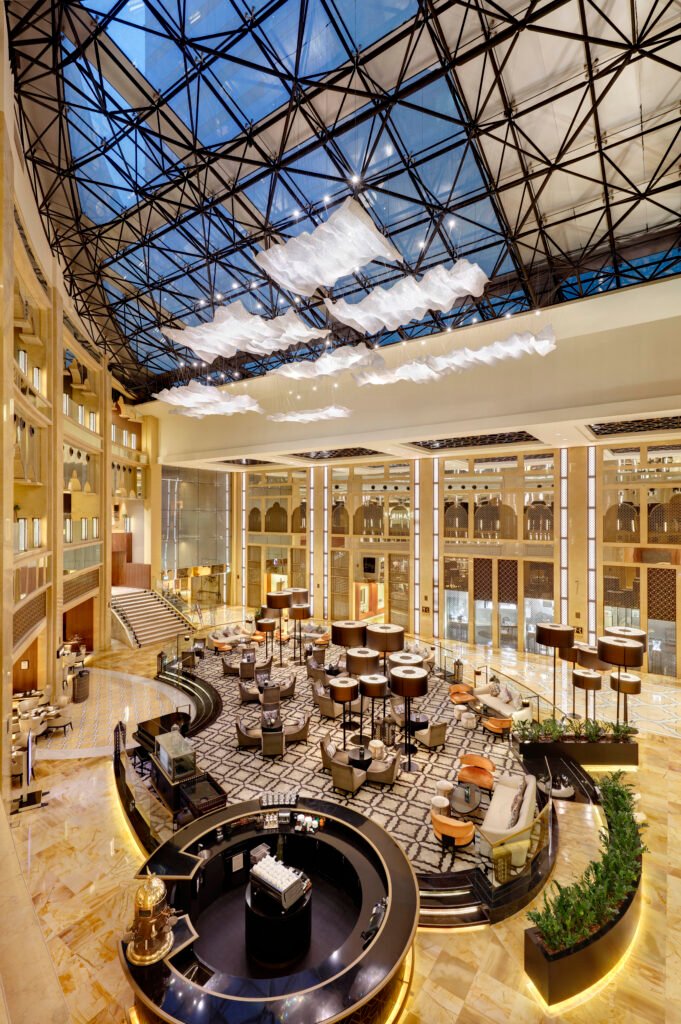 Brand New Ladies Night at The H Bar
Keep those self-care pledges to meet up with close friends more often going and enjoy delicious drinks and delectable nibbles at H Bar's brand new, classy Ladies Night.
Time: 7pm – 12 am
Price and Details: 3 selected drinks and 30% off food for AED 99 (ladies only)
Urban On 4 – National Chocolate Cake Day
January 27th is National Chocolate Cake Day which means that whether diners drop into Urban on 4 for an organic snack, nutritious lunch, pick-me-up smoothie or afternoon coffee, selecting a baked chocolatey treat to go with their order is essential (it's nearly the end of the month after all).
Time: 27th January; 12pm – 5pm
Price and Details: Choose from an assortment of chocolate cakes, with prices starting at AED 19. U4 members will receive a mini chocolate cake for free.
Room Offers – Ultimate Dubai Staycation
The most exciting hotel package in the city includes a 20% discount on room rates, free upgrade, complimentary breakfast and more. Relax and rewind at the stunning Mandara Spa, drink and dine in some of the finest restaurants and bars in the city – from the much-talked about Play to trendy poolside spot Glow – and utilise the complimentary shuttle service to La Mer Beach and Dubai Outlet Mall.
Package includes:
20% off best available room rates
Complimentary breakfast
Guaranteed upgrade to the next room category
Guaranteed early check-in and late check-out
AED 50 voucher at H Bar
AED 100 voucher for Mandara Spa
Complimentary dining for a maximum of 2 kids up to 12 years of age
Complimentary shuttle service to La Mer Beach and Dubai Outlet Mall
Room Offers: Expo 2020
Experience all that both the much-anticipated Expo 2020 and the enthralling city of Dubai has to offer in 5-star fashion with a stay at The H Dubai. Centrally located just 40-minutes from the stunning Expo site and in close proximity to an array of must-see destinations (including the staggering Dubai Mall and Dubai Fountains, record-breaking Burj Khalifa and seaside hotspot La Mer), The H Dubai is the perfect base for anyone planning an Expo 2020 visit.
Standard package:
30% Off Best Available Rate
Free upgrade to the next room category
Buffet breakfast
One-day entry ticket to Expo 2020 Dubai per person
A 2-way metro ticket to Expo 2020 Dubai per person
10% discount on Food and Beverage at hotel managed outlets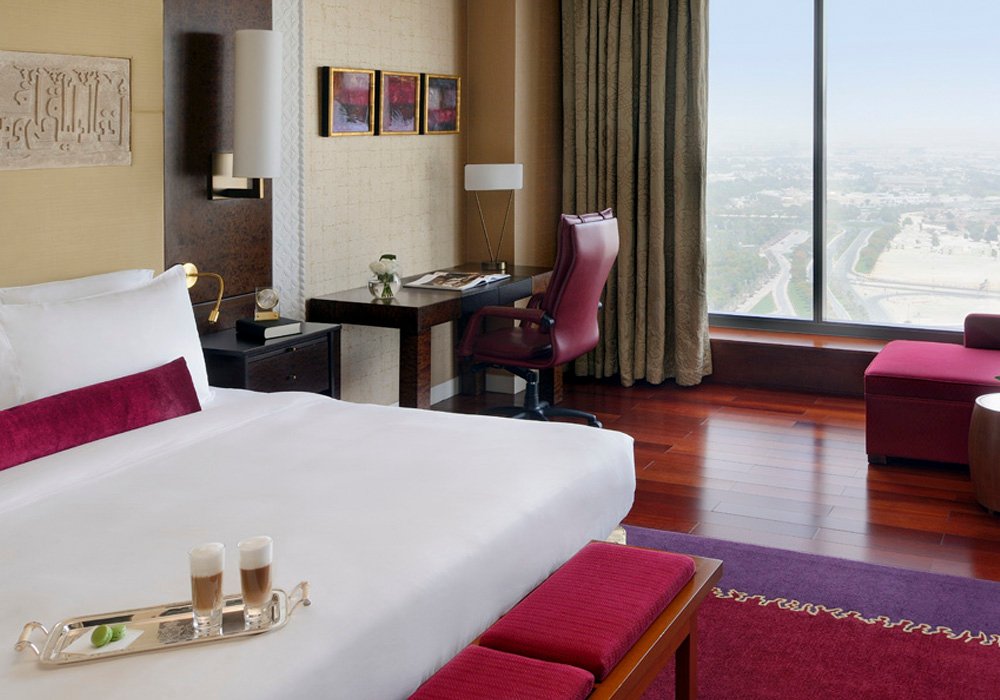 3. Celebrate Local with Locale – UAE's First Foodpreneur Community
Locale, the UAE's food aggregator with a heart, which aims to create a safe space for local 'foodpreneurs' to sell their goods and have their brands flourish, has officially launched in Dubai and Abu Dhabi. Locale, a KRUSH Brands company, has partnered with beloved, local 'foodpreneurs' to share their belief that good food matters. Locale will seamlessly reach and keep more customers, improve margins, and increase revenue streams for the brands.
Through Locale's user-friendly mobile application, customers can now order from seven brands including Freedom Pizza, Coco Yogo, Salad Jar, Wildflower, Parlor and many more that residents love; with the option to combine multiple products from different brands in the same order. In January 2022 Local launched its latest brand Viking Bageri, a homegrown artisanal baguette bakery that offers a mix of sweet and savoury baked offerings.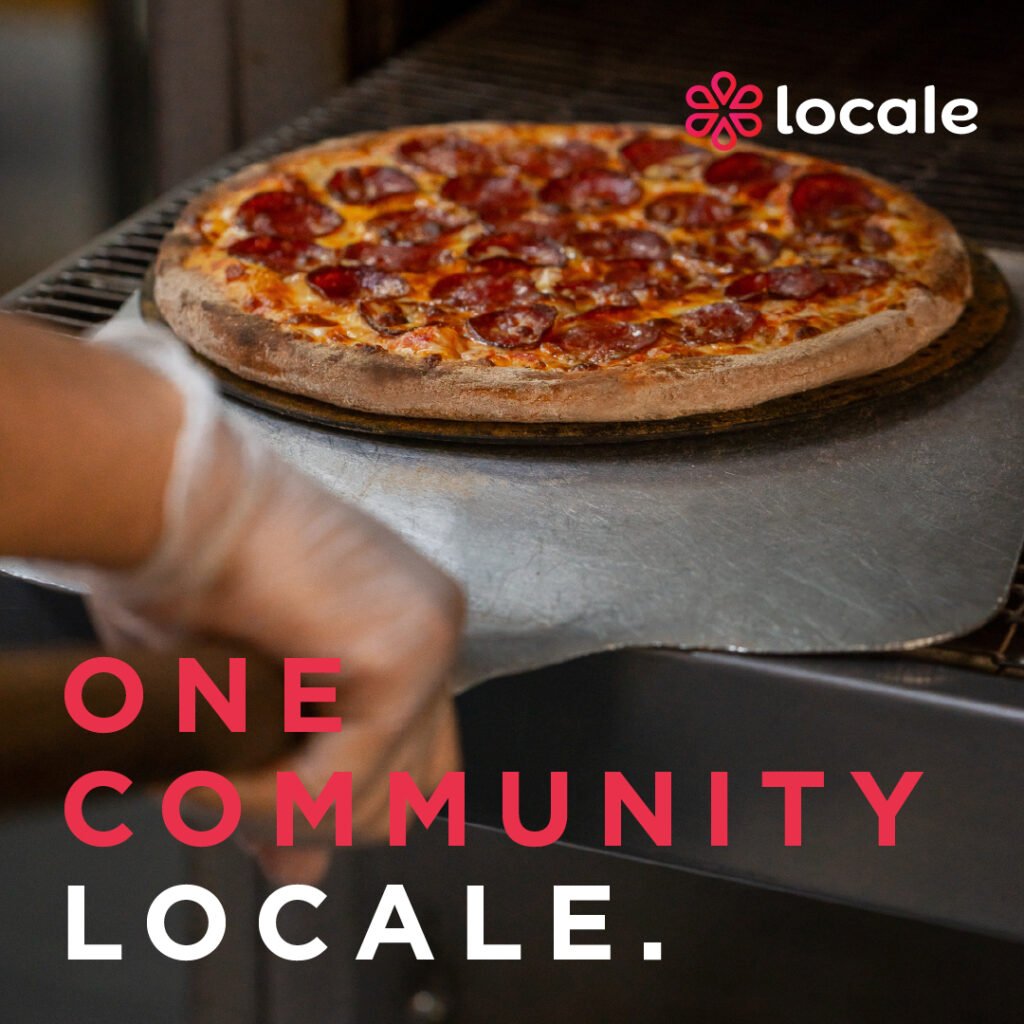 Ian Ohan, Founder and Chief Executive of KRUSH Brands and the architect behind Locale comments, "At Locale we aim to provide a solution to the food delivery eco-system in the UAE. We are working the aim of developing a more sustainable food eco-system made up of good local food, good people and good ideas. In the past few years, 'foodpreneurs' and SME's have been hit the hardest and often its these people that drive innovation and creativity and bring a certain heartbeat to a neighbourhood or city, and with Locale, they are now able to do just that."
Locale is more than just an app, it's an incubator that has created a community of quality local food brands, like-minded people and innovators. Local looks to be different and bring the best of the analogue world into the digital one. Available on App Store & Google Play.
4. Enjoy Warm, Fresh Baguettes From Viking Bageri – Now Available On Locale!
Viking Bageri, the UAE'sfavorite, artisanal baguettebaker is now available on Locale, offering fresh, handcrafted, small batch breadsmade from quality ingredients and delivered in exquisite packaging. Locale and Viking Bageri are aligned in the belief that product quality is paramount, great ingredients are key, and building a real brand is the way forward, with a long-term commitment to deliver great products, produced by local foodpreneurs who care about their business and the people they serve.
Choose from 5 varieties of Viking Bageri's delicious baguettes:
– Original
– Sesame
– Truffle
– Chocolate
– Cheese & Jalapeño
Magnus Ericsson, Co-founder Viking Bageri | Partnering with Locale allows our customers to have our baguettes delivered fresh to their homes, and, as the business grows, the platform is key to help us solve many needs such as online payment, easy online ordering, and delivery. We are excited to be part of this growing ecosystem and look forward to the future growth of our business on it.