Get ready to don your lederhosen and dust off your beer steins because Oktoberfest is about to take Dubai by storm! It's that time of the year when the desert city transforms into a Bavarian wonderland, offering up a feast of deals and offers that will make your taste buds dance with joy. From hearty pretzels to the finest brews, we've scoured Dubai to bring you the crème de la crème of Oktoberfest experiences, complete with exclusive deals and irresistible offers. Whether you're a beer enthusiast, a foodie, or just in it for the fun, our roundup has got you covered. So, brace yourself for a month-long Oktoberfest extravaganza that's bound to leave you shouting "Prost!" in the heart of the UAE!
1. Muchachas Mexican Cantina
Muchachas Mexican Cantina, located at the Holiday Inn Express Safa Park and South Central Kitchen Bar & Terrace, Holiday Inn Dubai Al-Maktoum are in full swing to usher in a dazzling Halloween and Dia De Los Muertos festivities. Both venues are weaving a tapestry of cultural celebrations, blending the spooky allure of Halloween with the rich traditions of the Day of the Dead, promising an unforgettable experience for guests this spooky season.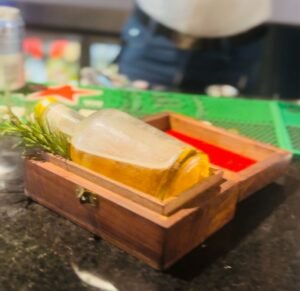 As the night's allure is heightened by the bewitching brews, guests with the finest Halloween. Join the fiesta and let the magic envelop you. Secure your enchanting evening now!
Instagram: @_muchachas_
@southcentraldxb
2. The Brew Crew 
The Brew Crew believes every day can be a celebration of brewing up special treats for coffee lovers, which is why the cafe located in Dubai Investment Park (DIP) 2, Dubai, is now delivering unique coffee experiences in a can. In their continuous quest to enhance customer experience, they've worked on elevating their delivery menu with new signature offerings — Nitro Coffee and unique Nitro Infused beverages — all in a can and dine-in too.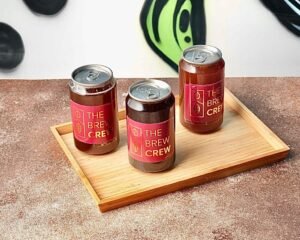 The caféopens its doors at 9 am and serves until 6 pm, Monday through Saturday. At the location, you can indulge in various other roasted favourites, other than, of course, ordering the Cold Brew and Nitro Brew, whenever you please.
Instagram: @thebrewcrewdxb
3. Babylon- DIFC
Get ready for the highly anticipated return of Babylon! The award-winning DIFC hotspot prepares to open its gates on October 10th to a mystical portal of enchantment, unveiling an entirely fresh concept for season three: Gardens of Love. Allow Babylon to transport you to a new dimension, where the realm of reality entwines with the seductive allure of magic and an extraordinary tale unfurls before your very eyes.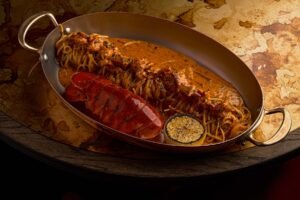 Inspired by the fabled Hanging Gardens of Babylon, DIFC's hottest theatrical dining and nightlife destination sets the flames of excitement ablaze with never-seen-before performances and a sizzling new concept.
Visit the Website for more details.
Instagram: @babylondifc