Vegetarian Thali for two at AED 50 at Sagar Ratna
Known for serving delicious vegetarian marwari food (from the state of Rajasthan in India) , Sagar Ratna is celebrating the 50th National Day with a special offering of a North Indian Vegetarian Thali priced at AED 50 for two.
Sagar Ratna has 14 different menus for 7 days. Customers are advised to call the restaurant to enquire about the menu of the day. Some of the  highlights spread across 14 menus include, Paneer Lababdar, Aloo Raseele, Mix Veg Achari, Mattar Paneer, Adraki Gobi, Papad Methi Dana, Chana Jaisalmer Ke (Kaale Chaane), Rajma Masala, Moong Dal Kachori, Mirchi Bada, Cocktail Samosa, Hara Bara Kebab, Mix Veg Pakoda, Dal ke Pakoda, Motichoor Ladoo, Kheer, Gulab Jamun, Boondi, Suji ka Halwa, Lassi and Moong Dal Ka Halwa.
2. 50% Discount at All Desserts at SFC Group Restaurants: India Palace, Golden Dragon & Sthan
Dubai's one of the promising and the oldest F&B group SFC is celebrating the milestone National Day with 50% discount on all desserts at its three restaurants: award winning authentic Indian restaurant, India Palace, Dubai's oldest Chinese restaurant, Golden Dragon and at Sthan known for serving food from India, Pakistan and Afghanistan.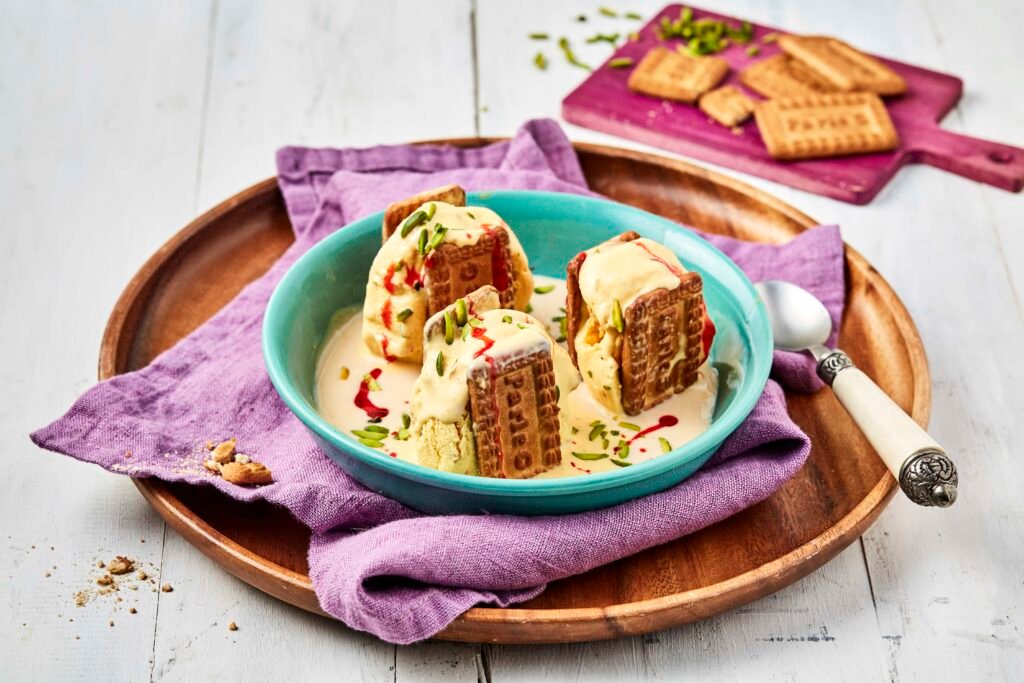 India Palace: Dessert menu include  shahi brownie, shahi tukda, gulab jamun cake, kesar kulfi and falooda. Prices start at AED 19. 
Golden Dragon: Dessert menu include fried ice-cream, salted caramel cheesecake, caramalised banana cheesecake . Prices start at AED 19. 
Sthan: Dessert highlights include Kala Jamoon, Parle Ji Sandwich, rabri parantha and jalebi ki chaat. Prices start at AED 15.
3. Tantalize Your Tastebuds with Scrumptious Unlimited Dimsums in UAE Flag Colors at Jade Dubai at just AED 50 
Jade Dubai, The authentic Asian restaurant is offering the Platter in colors of the flag with green representing a vegetarian dimsum, white for seafood, black filled with mushroom and red comprising of chicken.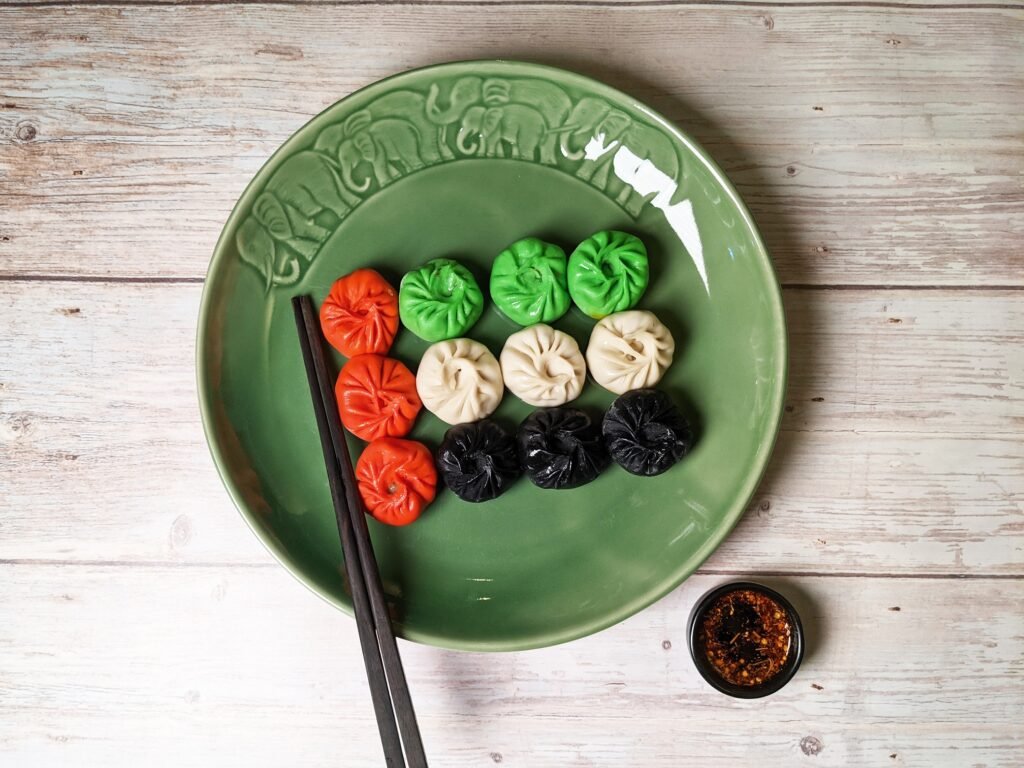 Bringing together colors of the UAE flag, the Platter will be available from 23rd Nov to 7th Dec for dine-in customers at AED 50 in commemoration of the 50th National Day. So, tuck into the scrumptious Dimsum Platter in the colors of the UAE flag, which is certain to put you in a celebratory spirit.
4. Festive Turkey Sizzlers Menu At Yoko Sizzlers
Dubai's oldest sizzler house, Yoko Sizzlers has launched a menu with tempting new Turkey flavors to elevate your celebrations. Available  until 1st January, the new limited period flavors at Yoko Sizzlers include Turkey Sizzlers (AED 75), Turkey Exotica (AED 85) and Yoko Special Turkey (AED 82). Available at Yoko Sizzlers Al Nahda and Al Karama.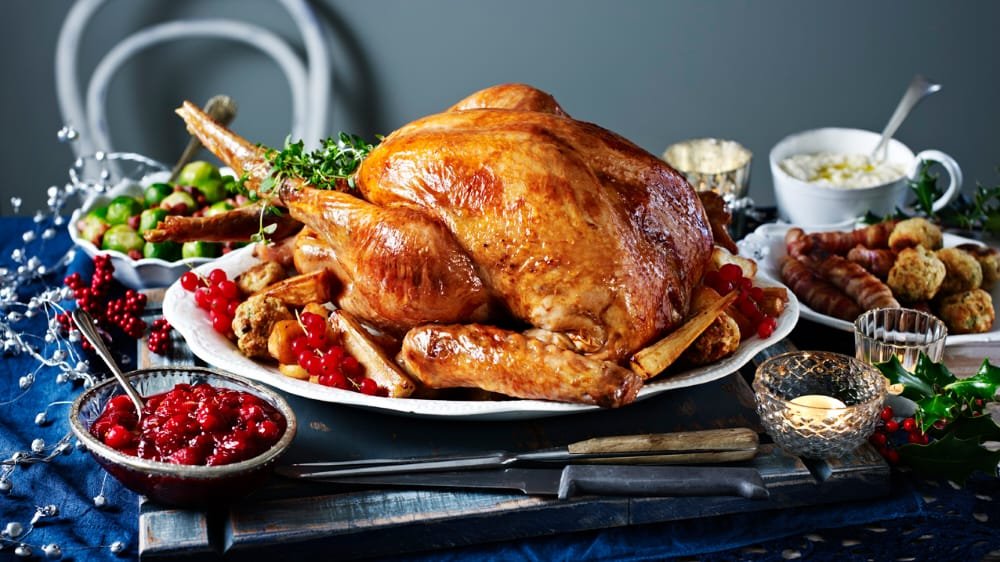 Turkey Sizzlers AED 75.
Turkey with boiled vegetables & french fries or mashed potato) Enjoy the festive spread flavoured with Yoko'S Signature Sauces: Garlic/Pepper /Mushroom/Asparagus/Oyster/Ginger.
Turkey Exotica AED 85
Turkey with mushroom , broccoli,baby corn & bell pepper along with boiled vegetables & french fries or mashed potato with Yoko'S Signature  garlic & pepper sauce. 
Yoko Special Turkey AED 82
Turkey with boiled vegetables & french fries or mashed potato along with Yoko'S Signature  garlic , pepper & schezwan sauce
5. National Day Special Oman Chips Dosa at Yummy Dosa
This 50th UAE National Day, Yummy Dosa will be serving a very special addition to its 99-dosas menu: Oman Chips Dosa. The dosa is filled with homemade green chutney, vegetables, cheese and oman chips to add the much needed crunch to the dish. The dosa is served with two types of chutneys on the side. Priced at AED 28.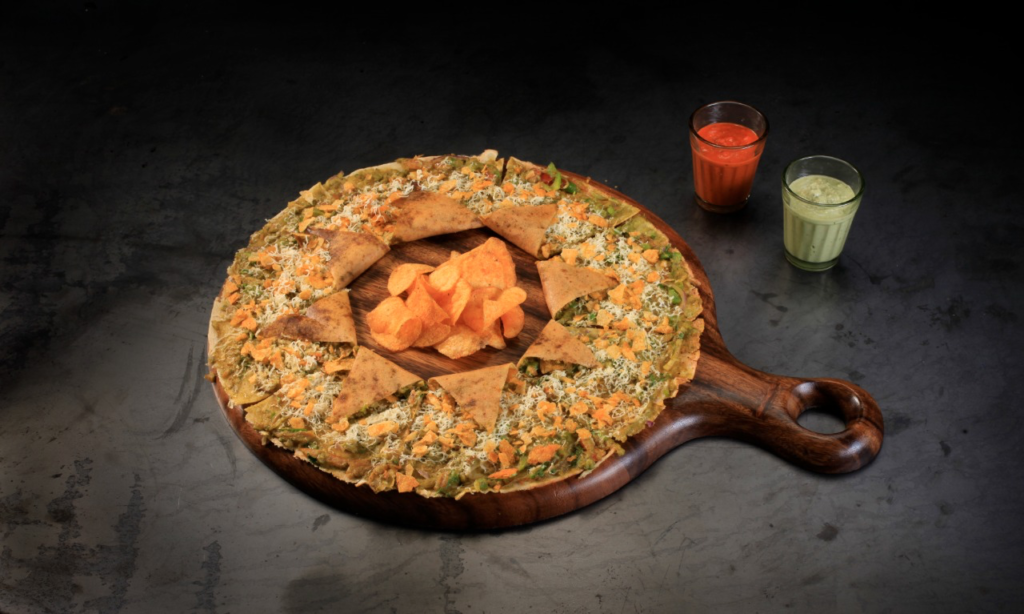 6. Asador de Aranda Dubai Marks UAE's 50th National Day
Asador de Aranda Dubai, the famous Spanish restaurant known for its roasted dishes, joins the entire nation in celebrating the UAE's 50th National Day by offering residents and visitors a taste of its signature dessert.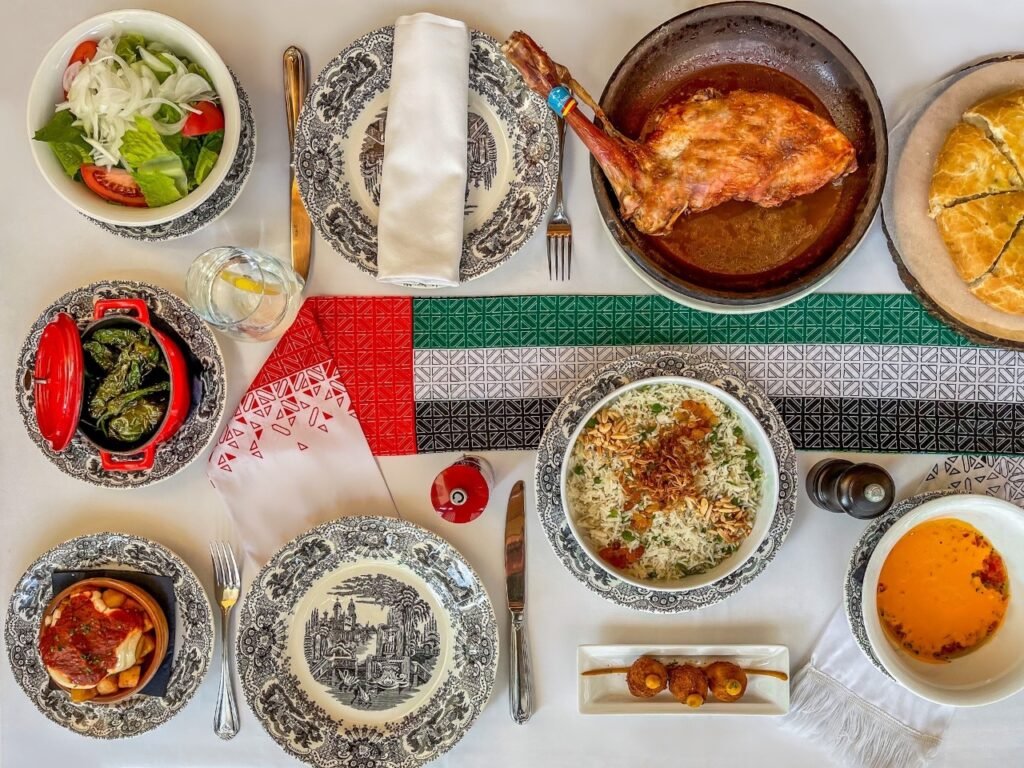 Guests dining on Thursday, 2nd December,  will receive a complimentary puff pastry filled with custard and Chantilly cream, a delight for both the eyes and the palate. The mouthwatering dessert will complete the meal of the most delectable and authentic Spanish cuisine prepared by the culinary team of Executive Chef Antonio Santos.
7. DIY Cupcake-Decorating Kit With Flag Colours From Mister Baker
Celebrate Emirati pride with a UAE spirit cake, gift a flag-themed fruit cake or enjoy country-themed cupcakes with family, colleagues and friends.  Children will love the DIY cupcake-decorating kit, which can be purchased in-store and includes 6 plain cupcakes, 3 bags of icing in red, green and white and chocolate chips for the finishing touch for just AED 75.60.
These treats can also be fully customized and Mister Baker's in-store cake consultants are on hand to help you design and create your own ode to this beautiful country.
8. Indulge In Free Gourmet Indian Ice-cream at Bombay Borough in DIFC
Celebrate the UAE's golden jubilee with a complimentary gourmet Indian ice cream at Bombay Borough. The all-day bar and eatery in DIFC will launch a limited time offer during the long weekend from 2nd to 4th December, wherein the first 50 dine-in customers daily will receive their special Amristari Kulfa on the house.
Coupled with the eatery's Indo-chic interior, welcoming staff, and diverse menu of modern-Indian dishes and beverages, Bombay Borough is ideal for dining with family and friends while enjoying the extended festivities with a touch of urban elegance. 
9. Enjoy A Golden Jubilee Set Menu for AED 50 at Dhaba Lane 
Celebrate 50 glorious years of UAE from the 30th of November until 2nd December, at Dhaba Lane Al Karama and Al Garhoud with a special Vegetarian and Non-vegetarian Set Menu for only 50 AED per pax. From signature matka (earthen pot) Biryanis, tempting starters of desi chicken tikka, grilled paneer tikka to the Expo themed Moong Dal halwa, you are in for a treat for a nice three course meal.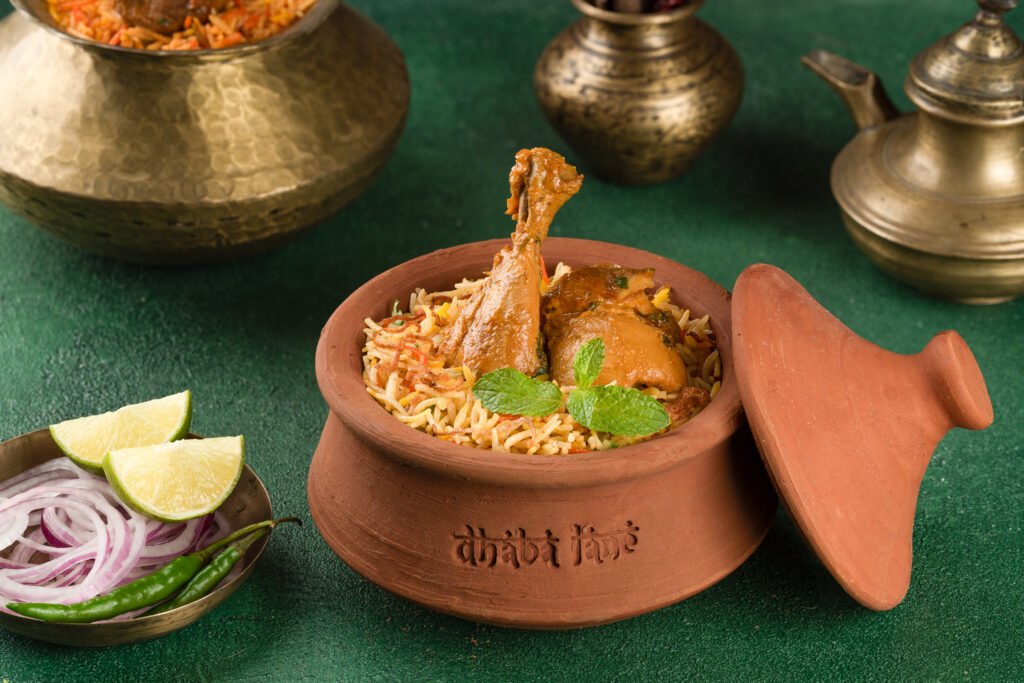 The set menu includes a choice for a starter, a main course with a side, dessert and a soft drink/ water. Valid for Dine in All Day at both Karama and Garhoud branches.
10. 50% off all baklava gifts for UAE's 50th National Day at Turkish Village 
Perfect for enjoying over the celebratory weekend or gifting to family and friends, the baklava platters at Turkish Village will be available with a 50% discount for one day only on December 2.
The beautifully presented baklava platters include options such as carrot slice baklava (AED 60 per tray, with discount), walnut baklava (AED 60 per tray, with discount), pistachio roll baklava (AED 72.50 per tray, with discount), and midye shell baklava (AED 67.50 per tray, with discount).
11. 50% menu discount for UAE's 50th National Day at Cherabinth
Newly-opened seafood-led restaurant, Cherabinth will offer all dine-in guests a flat 50% off their total bill on December 2 and 3 in celebration of the UAE's 50th National Day.  A seafood dining destination at Al Barari's Seventh Heaven, Cherabinth is a family-friendly restaurant that overlooks beautiful botanical gardens, an idyllic lake and a fully-equipped children's playground and luscious picnic area.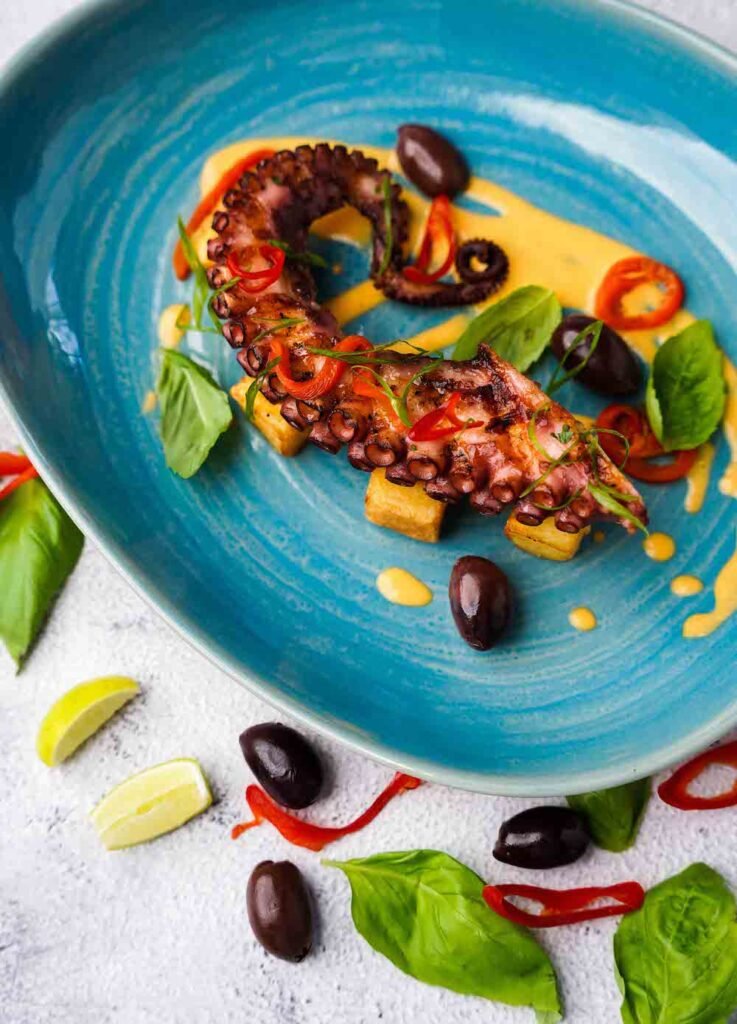 From the menu, guests can expect to find tempting dishes for breakfast, lunch and dinner, with highlight rise and shine dishes including eggs benedict with accompaniments of smoked salmon, smoked mackerel, and prawns, as well as spicy shrimp scramble, seafood frittata and plenty more.
12. National Day weekend: Two-day brunch at The London Project
Taking place on both Thursday and Friday from 1pm – 4pm, The London Project brunch invites guests to enjoy three hours of delicious cuisine and free-flowing sips, with packages priced at AED 325 with house beverages and AED 450 with premium beverages.
A lively, upbeat atmosphere will create an enjoyable buzz during brunch, as a live saxophonist and The London Project's resident DJ Rootical Deep perform – ensuring a good time is had by all. All weekend long, Happy Hour will take place from 4pm – 7pm – perfect for brunch guests looking to continue the fun and enjoy a sundowner-timed beverage. Boasting a bar and a gin garden stocked with well-travelled bottles and an out-of-the-ordinary cocktail program, guests can expect a very happy menu of beers, wines and signature cocktails priced from AED 30.
13. 50% off at High Joint for National Day
In celebration of the UAE's 50th National Day, the proudly Emirati owned brand invites all dine-in customers to enjoy a half-priced bill – including both food and beverage, all throughout the day.
On the menu, guests can expect to find firm fan favourites including the High Jamz, Waffle Waffle, The H, and the High Chicken. Not forgetting drool-worthy wings, like the High BBQ Wings, High Buffalo Wings, and High Asian Wings, plus a side of fully-loaded High Fries with extra crispy bacon bits, and more.
14. Indulge Your Sweet Tooth At Mondoux
On Thursday, December 2nd, 2021, Mondoux will be offering its diners an opportunity to indulge their sweet tooth on the occasion of the UAE's Golden Jubilee celebration. Restaurant guests will be given a guilt-free pass to sink their teeth into a slice of Mondoux's custom crafted cake – served on-the-house and made in the shape of a giant number "50". Those preferring a smaller treat will be presented with freshly baked macarons, beautifully representing the colours of the UAE flag and available in chocolate, coconut, pistachio and strawberry flavours.
If the lure of free dessert is not enough, then consider the possibility of relishing a delectable meal on Mondoux's lush green terrace while soaking up the panoramic view of the city's skyline and perhaps enjoying the LED show on the Burj Khalifa – if visiting for dinner!