It's raining offers and fun activities this National Day Weekend! As the UAE celebrates its 50th anniversary of the union; there are various celebrations and irresistible offers up for grabs. If you don't have anything planned for the National Day weekend yet, don't worry – here is your cheat sheet to some of the best things to try and some of the best places to visit
1. Dive Into The Beauty Of UAE In Dubai Opera
16 November 2021, Dubai, UAE. Dubai Opera and British theatrical production company, Sisters Grimm present, '50 FOR 50', an immersive, multisensory exhibition featuring music and 50 landscape paintings of the UAE to commemorate its Golden Jubilee celebration, by Grammy-nominated composer and painter Ella Spira MBE, from the 29th November till 14th December. 50 For 50 stages an emotional, audiovisual journey and every painting has a unique bespoke score composed by Spira, in collaboration with Db Gad and Emirati singers, Shamma Hamdan and Don Abdullah.
50 For 50 hopes to leave a legacy honoring the United Arab Emirates' 50 years of formation, rich history, natural beauty and unique achievements. With the aim of showcasing a hidden side of the UAE, the exhibition will tour internationally following its premiere in Dubai, including to London and New York.
2. Celebrate the Festive Season in Style at Sonara Camp
The jaw-dropping desert-dining destination will host a Christmas to remember this 24th and 25th of December with its unique take on the festive season. rest this year, and will ride into the camp atop his festive camel with gifts for the children. Gingerbread house and Christmas cookie decorating, alongside story-telling and a Princess show will keep the children entertained whilst parents take in the sublime surroundings.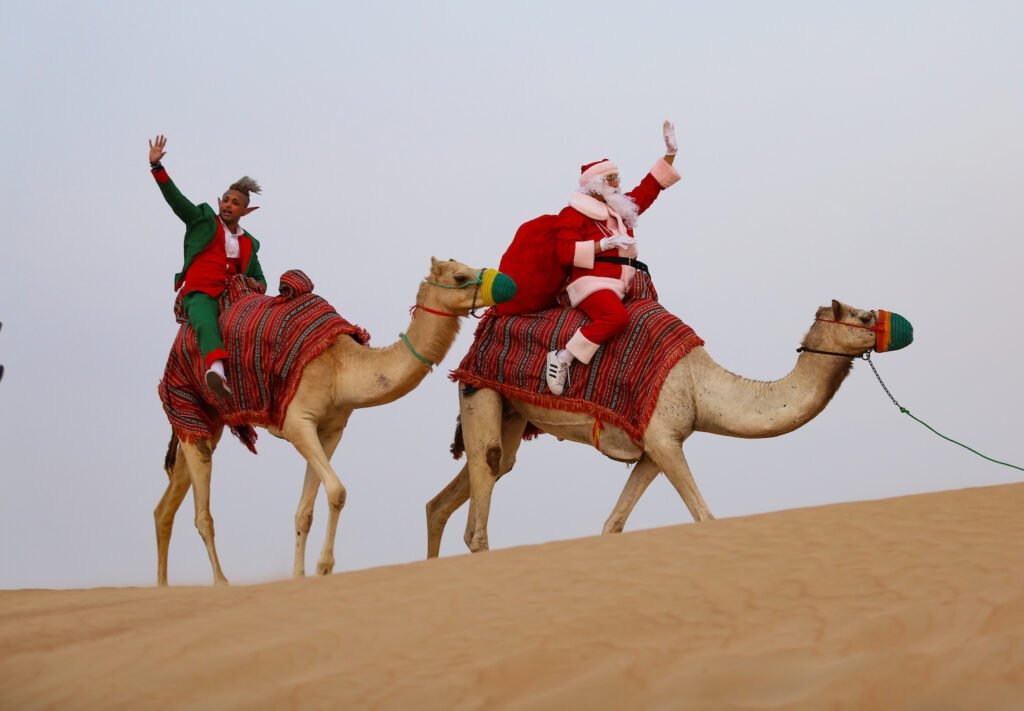 Singers, dancers, acrobats and more, Sonara Camp brings a taste of French fantasy to the Dubai Desert with a dazzling show. A lavish, signature sharing menu will be served, designed by their Head Chef Franck using local and seasonal ingredients and a full bar service will be available to purchase separately, including a carefully curated Champagne and wine list.
3. Discover Your Inner Boxer At Real Boxing Only Gym
To commemorate 50 glorious years of the UAE, the Real Boxing Only Gym is offering discounted plans. This includes a 50% off Game Changer Memberships.
Game Changer 3 month, 6 month and 12 month only
Game Changer adult and jr. memberships
Game Changer membership includes unlimited group classes and unlimited access to the gym.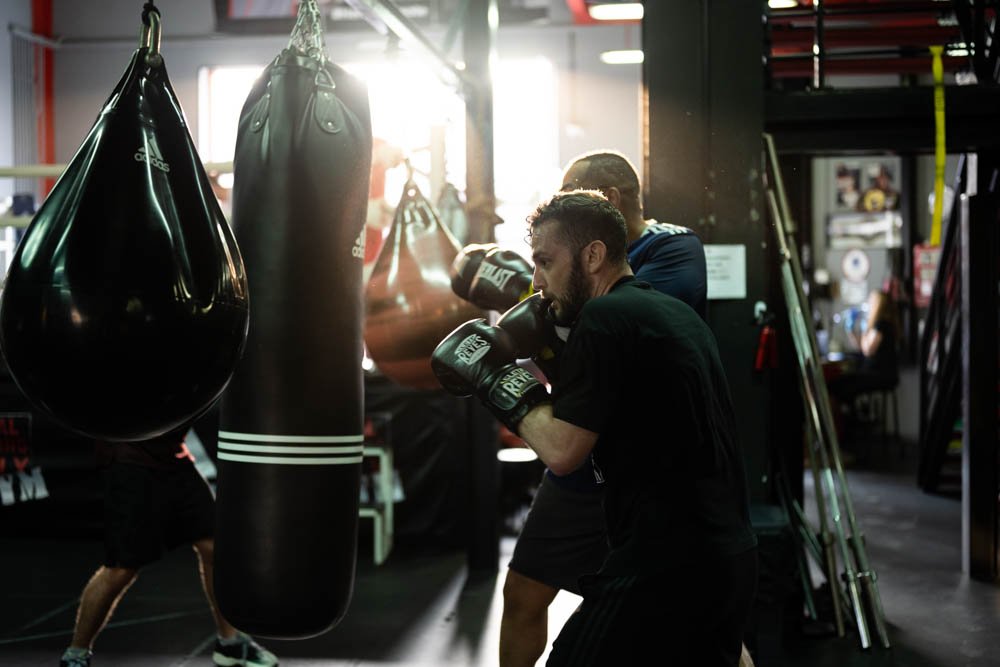 4. Explore UAE's Crafts And Tradition At Shindagha Museum
Set in the heart of the iconic Dubai Creek area of Shindagha, the museum is a proud showcase of Emirati culture and is steeped in tradition. Everyone is welcome to join in the festivities and take in the sites & sounds of this celebration of the UAE's 50th jubilee.
National Day Event Schedule
Event/ Activity
Priority Activity
Dates attending/ participating
Timings
Traditional Band – consisting of 20 people – dancers, musicians, etc – Al Ayala / folk dancers
2, 3 Dec
4:00 pm – 8:00 pm
Ripe Market – An array of food and retail among 15 vendors with a festive setting to reflect the celebrations.
High
2, 3, 4 Dec
10:00 am – 8:00 pm
Photo Wall – A wall of roses in the colours of the UAE flag, set to look like a flag-flower wall – a perfect photo op for all, visitors and participants alike
High
2, 3, 4 Dec
10:00 am – 8:00 pm
Police Supercars – Display of two of their luxury cars – visitors can pose by the car – great photo opportunity
4 Dec
4:00 pm – 8:00 pm
7-Women Traditional Crafts – Emirati traditional crafts sale in an Areesh gallery setting – An SME will be sitting on a single piece of Talli – Sadu Weaving will also done
High
2, 3, 4 Dec
4:00 pm – 8:00 pm
Calligraphy Artist
High
2, 3, 4 Dec
4:00 pm – 8:00 pm
Cultural Tours of Heritage Center – interested visitors will be guided to the Heritage Center to watch various SMEs [Subject Matter Experts] crafting away
High
2, 3, 4 Dec
4:00 pm – 8:00 pm
Art by the Creek – A line up of 10 Easels with seating will be arranged along the creek – Artists of all kinds have been invited by our inhouse cultural programmer to sit by the creek and paint the scenery around them, whether it be te creek view, the multitude of visitors walking by or even Caricature drawings of eager models – Caricature artist [2nd Dec] & Face Painter [4th Dec]
High
2, 3, 4 Dec
3:00 pm – 6:00 pm
Hamda Almurr Painting Workshop [https://instagram.com/summer-afternoon.art]
Registration online on Hamda's site
2, 3, 4 Dec
4:00 pm – 8:00 pm
Asma's Art Sale – Table setup of paintings and crafts by Asma Aylan Al Hamli [https://instagram.com/asmaalhamly?utm_medium=copy_link]
Onsite sale
2, 3, 4 Dec
10:00 am – 8:00 pm
Surge Cafe & Restaurant – Speciality Coffee Roastery- Emirati home grown artisanal coffee roasters [https://www.surgecoffeeroasters.com]
High
2, 3, 4 Dec
10:00 am – 8:00 pm
Bol Gappa – Bollywood-style Indian fast food snack bar [https://www.bolgappa.com/]
High
2, 3, 4 Dec
10:00 am – 8:00 pm
Boat-making Kids/ Public Activity – Boat Building – now called Ship Shape. A free drop-in activity where adults and children can make and decorate paper boats based on traditional Emirati designs. Families can take home their boats or add them to an eyecatching communal display that will grow and be on view for the whole weekend.
High
2, 3, 4 Dec
10:00 am – 8:00 pm
Family Trails – Note there are only three trails for National Day now:Three activity-filled trails for families to use as they explore the pavilions and windows of the Museum. Take a walk in the shoes of a Dubai pearl trader in Dubai Creek, help your family get ready for a big celebration in the Perfume House, or peek into Dubai's rich culture and heritage through the Dubai Windows.Please note the family trail bags are free but tickets are required to access the Perfume House and Dubai Creek.
High
2, 3, 4 Dec
10:00 am – 8:00 pm
Falconer
TBC
4:00 pm – 8:00 pm
Coffee Museum
TBC
4:00 pm – 8:00 pm
Boat Building/ Makers – An SME will build a boat live as a form of Edutainment
TBC
4:00 pm – 8:00 pm
Museum Guided Tours of Dubai Creek House, Perfume House, Poetry House & Emerging City House
High
2, 3, 4 Dec
10:00 am – 8:00 pm
Traditional Food – served hot by traditional cooks in an Areesh
2, 3, 4 Dec
4:00 pm – 8:00 pm
Har-baarat by Abdullah Albalooshi – Traditional Performers selling Hot & Cold Nuts in cart or pots like a water bearer with two large pots, which hang on each end of a pole that he carries across his neck. [https://instagram.com/aboood_koko/]
2, 3, 4 Dec
4:00 pm – 8:00 pm
5. Shower Some Love With Mama Care Boxes
With thoughtfully selected items to support many aspects of a mother's well-being, Mama Care boxes offer moms the most useful products required for their recovery. They contain everything a mama needs to rest, restore, and recover after giving birth.
The boxes have been divided into the method of delivery 'The V Box' (normal delivery recovery box), 'The C Box' (c-section recovery box) along with the 'The BFF Box' (breast feeding support). All the products from the boxes are also available to purchase individually on the website.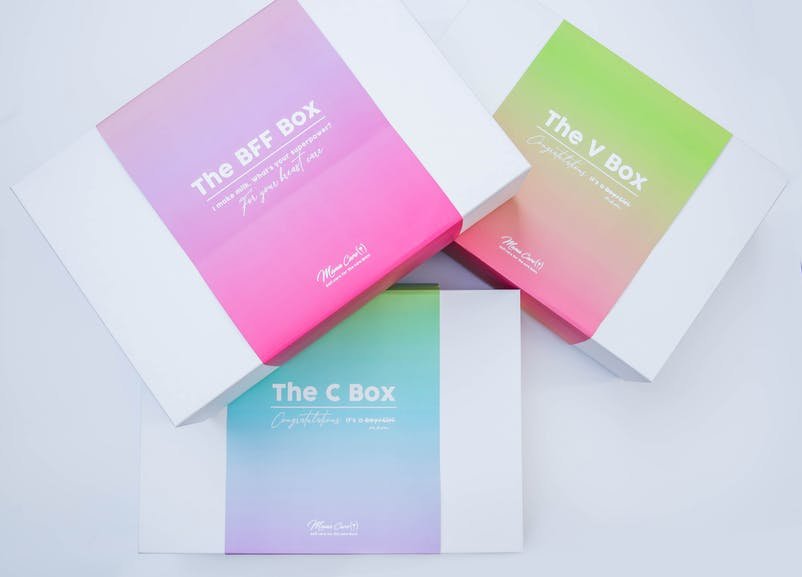 Pick one of our boxes for your friend or family's shower gift, and the parents will definitely thank you later! To get a discount, use the code NEWMOM10 (valid sitewide)
6. Grab Brunch With A View At The London Project
Taking place on both Thursday and Friday from 1pm – 4pm, The London Project brunch invites guests to enjoy three hours of delicious cuisine and free-flowing sips, with packages priced at AED 325 with house beverages and AED 450 with premium beverages.
A lively, upbeat atmosphere will create an enjoyable buzz during brunch, as a live saxophonist and The London Project's resident DJ Rootical Deep perform – ensuring a good time is had by all. All weekend long, Happy Hour will take place from 4pm – 7pm – perfect for brunch guests looking to continue the fun and enjoy a sundowner-timed beverage. Boasting a bar and a gin garden stocked with well-travelled bottles and an out-of-the-ordinary cocktail program, guests can expect a very happy menu of beers, wines and signature cocktails priced from AED 30.
7. Visit a Christmas Carnival at Gems Private School Oud Metha
Gems Private School Oud Metha is transforming into a festive themed Winter Wonderland for one day only on Friday, December 17th from 2pm to 10pm. The Christmas Carnival is organized by Indian Expats in Dubai and will be hosted on the school grounds of Gems Private School Oud Metha.
This Christmas carnival features 50 plus homegrown exhibitors, a ton of kids activities such as face painting, balloon bending, bouncy castle, magic shows, train rides; loads of amazing prizes to win, food stalls and much more.
8. Say Goodbye To Laundry Trouble With Laundryheap's Amazing Offer
Laundryheap announces a 50% discount on its services from 28th November – 4th December. Have one less thing to worry about with the laundry taken care of, is the perfect household treat this UAE National Day. So while you are enjoying the long weekend, Laundryheap, the world's largest laundry service offers 24/7 delivery as well as takes on the tedious job of washing, folding and sorting out any clothing and linen guaranteed within 24 hours.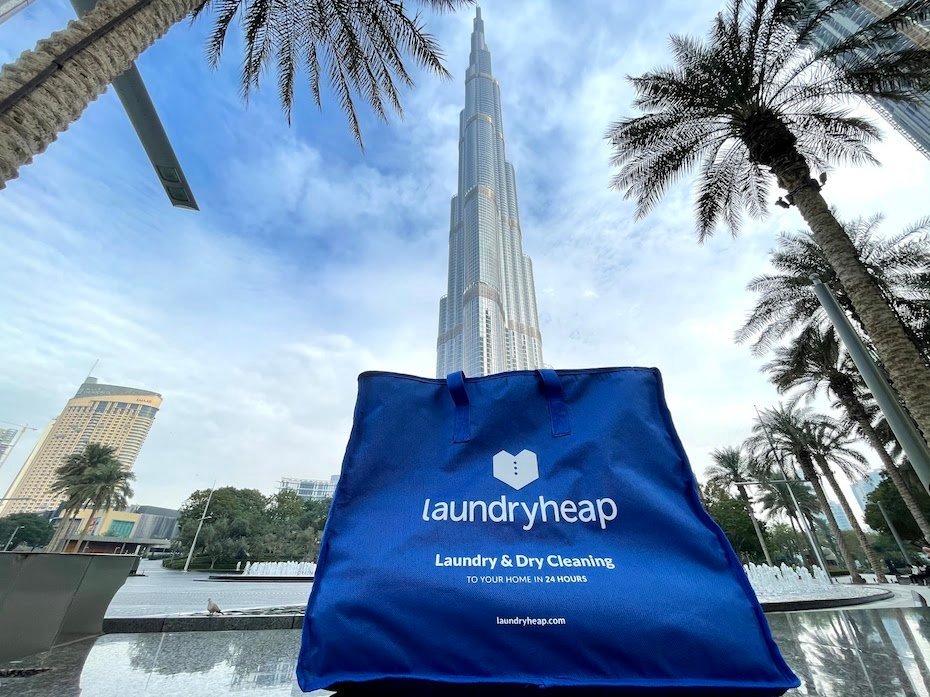 To avail the offer visit the Laundryheap website or app and enter the NATDAY50 code on the final bill. The offer is applicable for up to two orders within the respective dates.
9. Escape To Jumeirah Golf Estates' Clubhouse For A Fun Weekend
Taking place at the Fire & Earth Terraces in the Jumeirah Golf Estates Clubhouse, residents and guests alike will be invited to celebrate the golden jubilee of the UAE with a slew of celebrations.
Ranging from live entertainment for adults and children alike, guests can expect Yola Dancers, traditional Emirati craft stations, live cooking stations featuring Emirati cuisine, face painting activities for the little ones, camel rides, a petting zoo with rabbits, snakes, parrots, and goats.