1. Discover the future of Education and Events with Sennheiser
Sennheiser Middle East will welcome Communications Technology Specialists from Corporates and the Education sector at Gitex 2022 at long-standing partner Venuetech's Booth H3-C1 in Hall 3.  Sennheiser's next generation of wireless digital microphones will be on display, and the stand will be handled by audio specialists to meet visitors and walk them through the numerous outstanding solutions offered.
The new Evolution Wireless Digital microphones, EW-DX, which offers incredible value, will be displayed. Sennheiser views this solution as the digital silver bullet for the market, meeting many needs at an affordable price. It works on UHF frequencies, features the latest technology in digital wireless transmission, the ability to set up multiple wireless channels in minutes, and of course, superior audio quality. Add on the automatic frequency setup via the Smart Assist App, an input dynamic range of 134 dB – five times more than the usual 120 dB –, low latency of 1.9 milliseconds and a transmitter battery life of up to 12 hours with a rechargeable battery pack. This end-to-end solution is simplifying the workflow for AV and IT customers.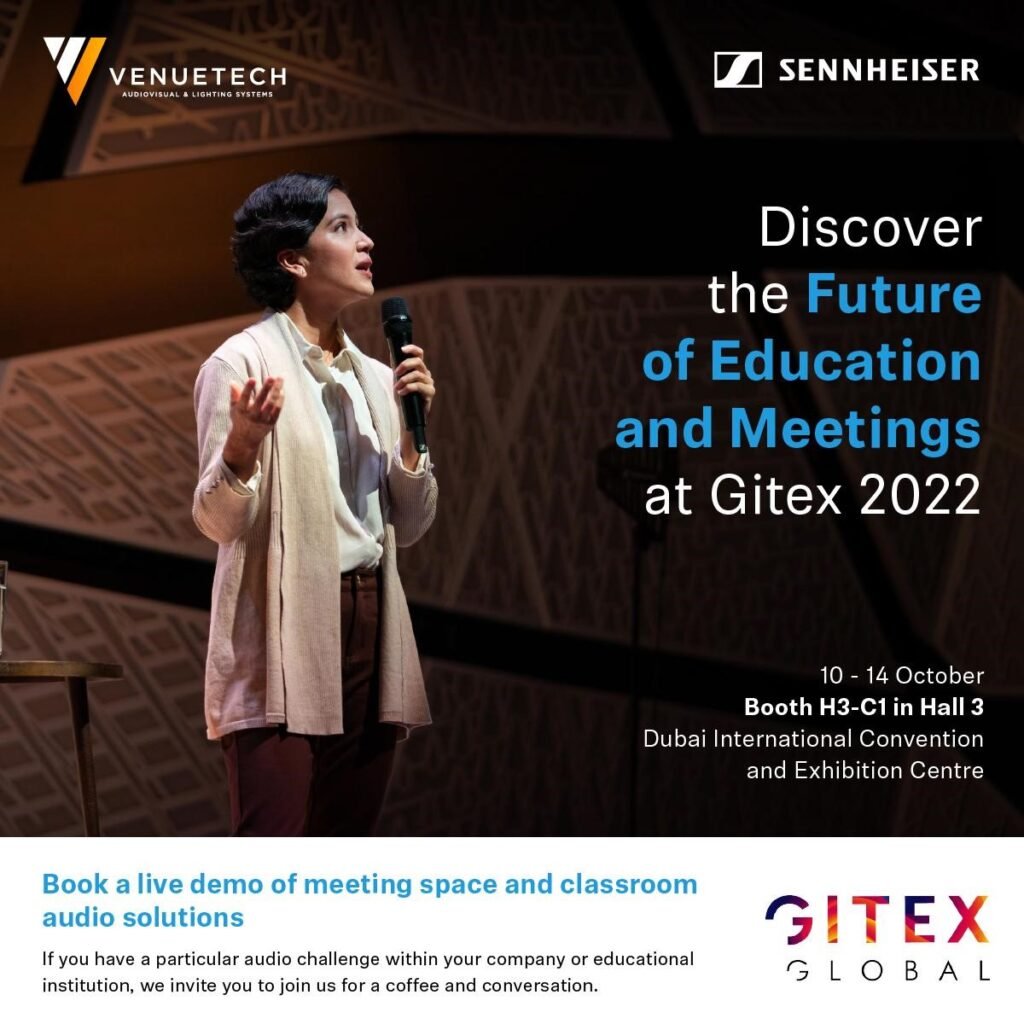 2. Global start-ups maximise North Star pitch platforms to secure funding and win huge prize money
Desolenator, a Dutch startup that develops solar powered water purification technology, was announced the winner of the Supernova Challenge at North Star, securing the top prize of $100,000, with 13 category winners each taking home $8,000 in prize money from the competition.
The Supernova Challenge is the biggest start-up pitch competition in the Middle East, Africa and South Asia and, with $200,000 in cash prizes, a major highlight of North Star. This year's Supernova Challenge attracted over 600 applications from game-changing startups from over 41 countries, who battled it out for the region's biggest prize and the coveted North Star Dubai Supernova Champion title.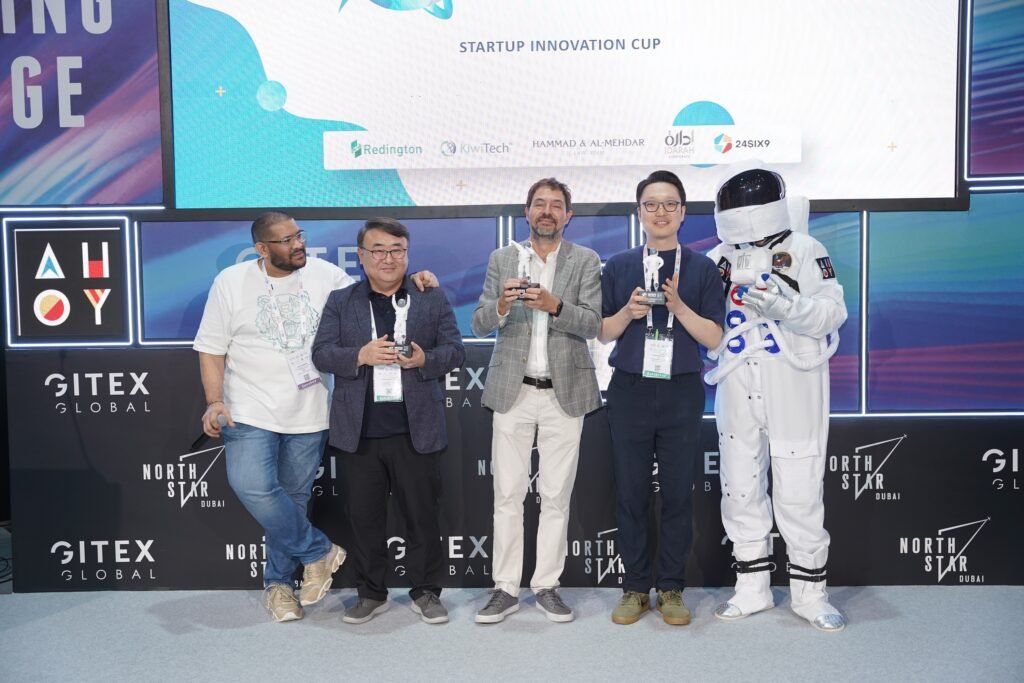 Oman Tech Fund Pitch Battle
At the Oman Technology Fund Pitch Battle, sponsored by Oman Technology Fund and the ITHCA Group, nine start-ups were selected from a shortlist of 30 finalists to win a total of up to $1 million in investments following their successful pitch to a panel of experts.
Three companies received investment cheques for $150,000 each. These were: online service provider Nashid; watercraft company Seavo and tele-therapy platform, SgharToon.
The companies each receiving investment cheques of $50,000 were: travel platform, Godoba; sports and recreation booking company Tamreen; peer-to-peer tutoring platform, Unitors; car spare parts platform, X Garage; 3D printing company, Binaa Express and real estate management company Mulk.
'Move the World' Innovation Cup
At the 'Move the World' Innovation Cup, sponsored by AHOY, three winners were selected by a jury of local, regional and international experts, investors and entrepreneurs to share credit worth $175,000. The Trailblazers' Award was presented to CLROBUR from South Korea, the Future Innovators Award was won by Visual Camp also from South Korea and the Most Promising Start-up Team Award was presented to Biel Digital Glasses from Spain.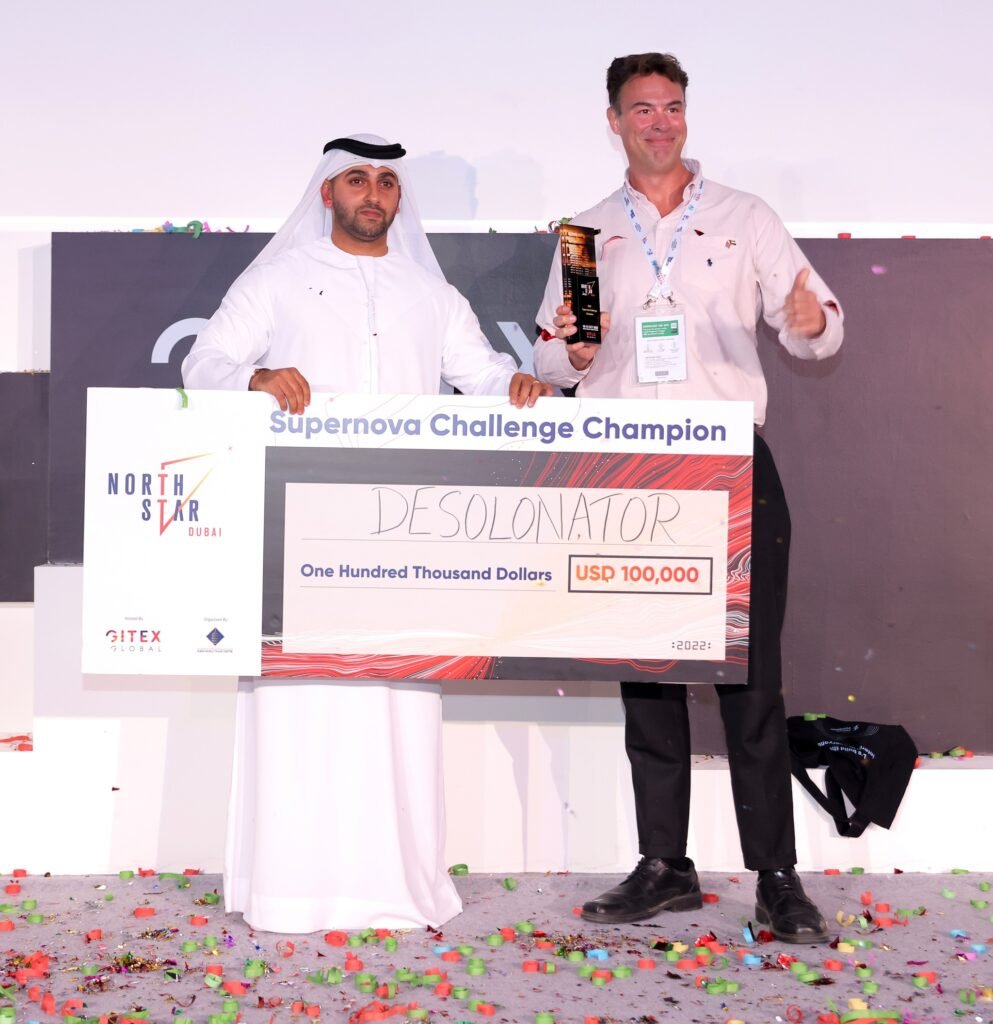 The Supernova Challenge category winners were:
Overall Industry Pioneer Award in partnership with Dubai Chamber of Digital Economy: Biosolvit from Brazil, a biomass company that develops new materials from renewable sources.
Fast Female Founder Award in Partnership with Sharjah Business Women's Council: Playbook from Bahrain, a learning platform and membership network for women.
Sustainability & ESG Innovator: Carbon Limit from the USA, a company focused on decarbonising the concrete industry.
Fintech Innovator: Allink from South Korea, a tag-based payment and information transfer solution company.
Blockchain Frontier Leader: WAM from Romania, a play-to-earn social gaming platform.
X-Verse Builder (Meta, Web 3.0):  LlamaZOO from Canada, a platform that transforms data into new formats using 3D visualisation and XR technology.
MarTech Innovator: CopyMonkey from Latvia, a company that uses AI to create SEO-optimised product descriptions for e-commerce businesses.
Creative Economy Innovator: Popmii from France, a company that enables the creation of personalized 3D content.
AI Innovator: Earable from Vietnam, a neuroscience company that creates brain-enhancing technology.
Mobility & Smart Cities Innovator: this new category, was won by ShapShap from Nigeria, which provides on-demand delivery services.
Top Africa Fast Award: featuring 20 entrants from across the continent, this new category was won by Melanin Kapital from Kenya, a company focused on providing green finance for SMEs in Africa.
Top MENA Start-up Award: Galactech from Oman, an entertainment e-sports company.
Youth Entrepreneur Award: There were two winners. Kanz Art from the UAE took the first place and $5,000 prize for its platform for artists while the second place went to virtual re ality company Wewer from India who won $3,000.
Expand North Star
Earlier this week, GITEX GLOBAL announced the expansion of North Star into Expand North Star, diversifying and capitalising on the rising international interest in the UAE start-up ecosystem. Hosted by Dubai Chamber of Digital Economy and set to take place from 10-12 May 2023 at the Dubai World Trade Centre, Expand North Star shall present a new creative format to extend its engagements with venture capitalists, unicorns, scale-ups, start-ups, and key stakeholders in the tech ecosystem.
For more information, visit www.gitex.com and www.northstardubai.com.
3. GITEX GLOBAL 2022 helps break the glass ceiling for female entrepreneurs 
GITEX GLOBAL 2022, the world's largest tech and start-up event, shone a spotlight on some of the world's most innovative female tech entrepreneurs. Throughout the week, female-led start-ups raised new funding while women business leaders explored the use of emerging technologies to close the female start-up funding gap.
Female-led online hijab company bags $25,000 at TiE Women Pitch competition
The Dubai Chapter of The Indus Entrepreneurs (TiE Dubai) hosted the MENA finals of the TiE Women pitch competition at North Star Dubai, part of GITEX GLOBAL, to further empower female entrepreneurs. Alizar Tawil, the founder of online hijab clothing company, Ruuq, won the competition and received US$25,000 in equity-free cash from e& capital — the investment pillar of e&. Runner-up Hafsa Qadeer, the founder of ImInclusive, a digital hub designed to connect people of determination to inclusive jobs, received $10,000 from NB Ventures. This year's MENA regional competitions saw over 200 applications from women-led businesses from 15 countries.
All five MENA finalists had the opportunity to participate in investor meetings with e& capital and Wamda as well as access to the GITEX Investor Lounge at North Star and will receive subsidized business license setup at Dubai-based tech hub in5.
Ashish Panjabi, President of TiE Dubai, hoped that the competition set a precedent for more events to highlight the outstanding women-led enterprises in the region.
Sharjah Business Women Council continues support for female entrepreneurship
The Sharjah Business Women Council (SBWC) continued its support for women entrepreneurs at North Star Dubai 2022, the world's largest start-up event. SBWC has been the official partner for the "Women in Tech" category for North Star for the past five years and sponsored the $10,000 prize for the best female-led start-up.
Innovations by eight of SBWC's innovative members attracted global companies, suppliers and investors, who explored partnership opportunities to drive forward their projects to new levels of success. Additionally, the selected members participated in the "Supernova Challenge", a US$200,000 pitch competition organised in cooperation with the world's third-largest fund for financing SMEs.
Bahrain's Playbook, a network platform for women, won the SBWC-backed Supernova Challenger Fast Female Founder Award. Founder and CEO Wafa Alobaidat said, "Winning this award means so much to us because it sets an example for women that shows it is possible to build a tech company, raise investment and grow. Tech is a boys' club. So, thriving in this space is a privilege and honour. Our next steps are scaling, scaling and scaling."
Closing the female funding gap through AI & Web3
The first-ever Global DevSlam saw the launch of a global community-based investment club that aims to fund female-led projects focusing on the environment. Thousand Faces is a Decentralised Autonomous Organization (DAO) impact fund that uses eco-friendly NFTs to invest in four major areas, including female founders, educational programs in Web3, green initiatives such as carbon offsets and conservation projects and non-profit organisations.
Full female founder teams receive only 2.2% of worldwide VC funds; new technologies such as AI, Web3 and DAOs can open doors to more diverse groups and create inclusive, collaborative platforms for communities.
Speaking at the launch, Moojan Asghari, Founder and CEO of Thousand Faces, said, "We are releasing 1,000 NFTs from our bank of 10,000 NFTs today and we are inviting applications. Any project and early-stage start-up anywhere in the world initiated by a female founder or a strong ESG impact can apply."
More information is available at www.gitex.com
4. Fund Launching at GITEX 2022- Press Release Content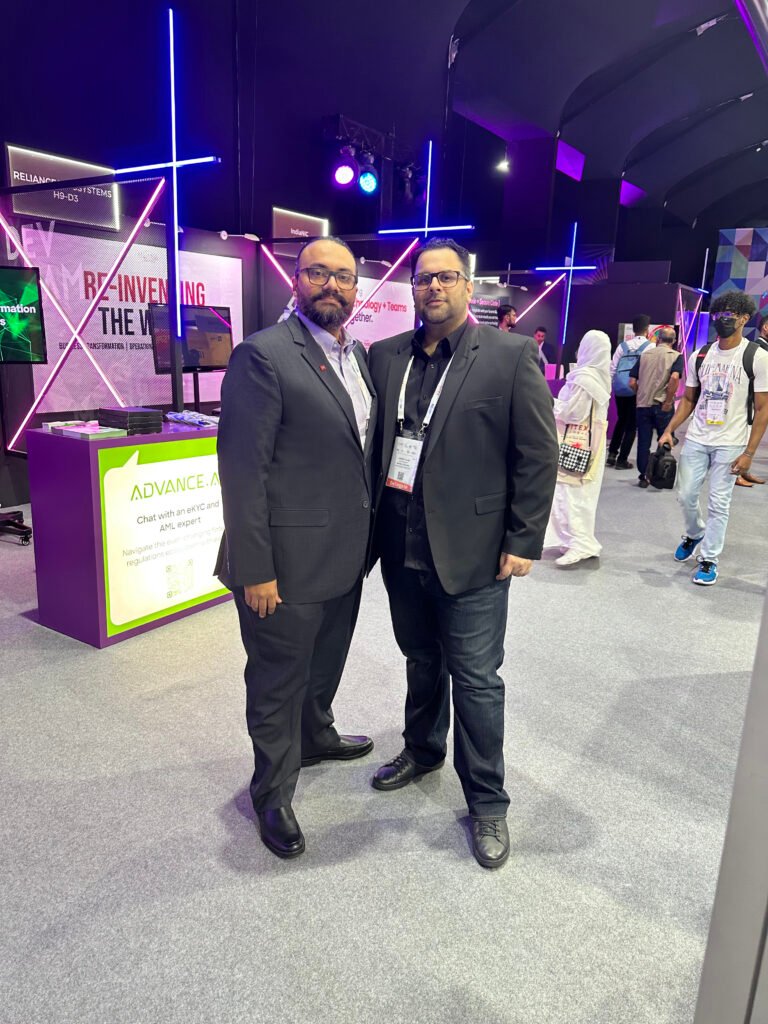 With The M-II Ignition Fund, The VC firm is on a mission to back innovators with breakthrough ideas, supporting those ideas that are too often overlooked and underfunded but bringing about impactful change including a sectoral focus on climate change resiliency focused startups.
Established in 2010, the Magnus group & affiliated companies aim to increase the supply of equity capital to high-potential, early-stage MENAP companies by supporting new and emerging entrepreneurs who were left behind due to the early-stage equity availability gap. Having invested & accelerated 14 early stage companies across verticals.
Based across the region, Magnus Ventures supports ambitious founders at a pre seed & early-stage, typically with a first investment up-to $500k. The firm takes a unique approach – committed to making VC accessible to the entrepreneurial talent that is often overlooked and underfunded, aiming to support breakthrough and game-changing ideas.
5. MZ Technologie at GITEX Global
MZ Technologie, the acclaimed specialist in the field of contactless, announced today that the company will be showcasing it's latest solutions at GITEX Global 2022 which will be held in Dubai between the 10th – 14th of October 2022 at the Dubai World Trade Center.
Furthermore, HOLOSTOP, a touchless stop button that is used in public transport such as buses, eliminates the need for customers to physically touch the stop button. HOLOSTOP was developed using patented holographic technology.
Touchless touchscreens also known as contactless display solutions, HOLOKIOSK, is the latest addition to MZ Technologie's range of contactless solutions and will also be on display for visitors to experience at GITEX Global.
MZ Technologie's contactless solutions are also suitable for self-service kiosks, vending machines as well as ATMs. The contactless solutions are designed to help break the chains of virus transmissions and reduce the spread of germs.
Visit MZ Technologie at Stand H2-C25 at GITEX Global 2022 and experience the feeling of touching the untouchable! For further information, please visit www.mz-technologie.com