Brookyln-based chicken brand, Buffalo Boss has arrived in Dubai for all of you! People who love chicken wings or chicken tenders – this is just the place for you!
Jamar is the first cousin of the American Rapper, Jay-Z who supported Jamar in starting this business in Brooklyn! With about 4 outlets in the USA, Jamar thought Dubai would be the best choice to introduce this brand of food straight from the States!
Buffalo boss has recently started and has become a fav of so many people! With good quality food at affordable price is what everyone is looking nowadays!
Our founder, Rihea got to visit this place, and upon entering, it took her back to her New York days! There is a wall with the New York's lifeline the Train station map of Brooklyn!
The decor, the vibe and the staff are really good! Coming to the food, we were offered quiet many options of Chicken wings! We chose about 4 options of sauces from Mild to Medium Spicy! The dynamite Shrips were their personal Fav!
On Tuesday's and Wednesday's, you can now enjoy Wings for AED 1 only! Minimum 6 wings and Maximum 12 wings per person can be purchased along with a side dish order!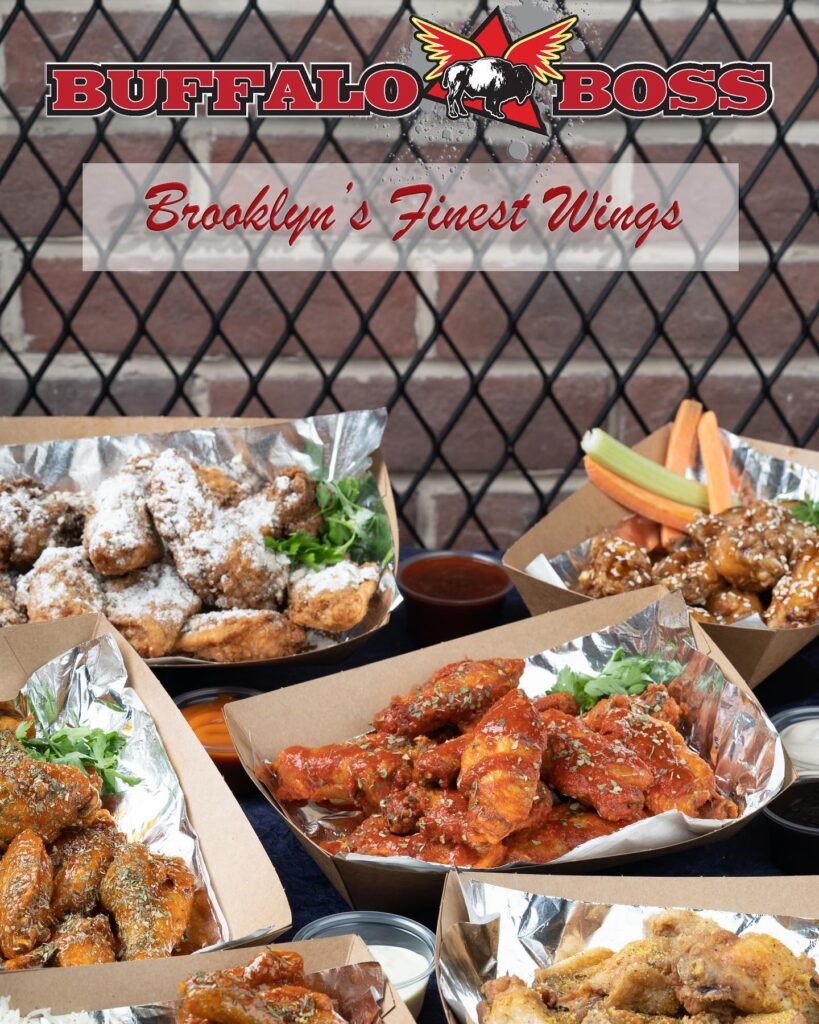 And guess what! The dessert that was Fried Oreos were to die for! Extremely delicious! Oreos coated in a special batter, deep fried and sprinkled with Powdered sugar and your choice of sauce (Chocolate or Caramel)! tip – Choose chocolate as a drizzle and eat after dipping in caramel sauce 😉
We also met Jamar who is a really sweet guy! Made us really comfortable and had a fun chat! To know more about Buffalo boss check their social pages and be upto date with their latest offers!
Watch Rihea's complete experience at Buffalo Boss here.