Véronique de Suerte presents an exclusive selection of photographic works reflecting her personal perspective in chasing light, or the last ray of sunshine. Some shots immortalize corners of Dubai that are no longer photographable, making the artist's photographs unique in themselves.
Featuring dramatic cityscapes, the desert dunes at dusk, and magical sunsets at sea, the exhibition is organized in an organic narrative form that also gives viewers the feelings that the artist felt at the same moment she captured the image. Through a multisensory journey created for the exhibition, the same setting and the same sounds are recreated, reviving the moment experienced by the artist.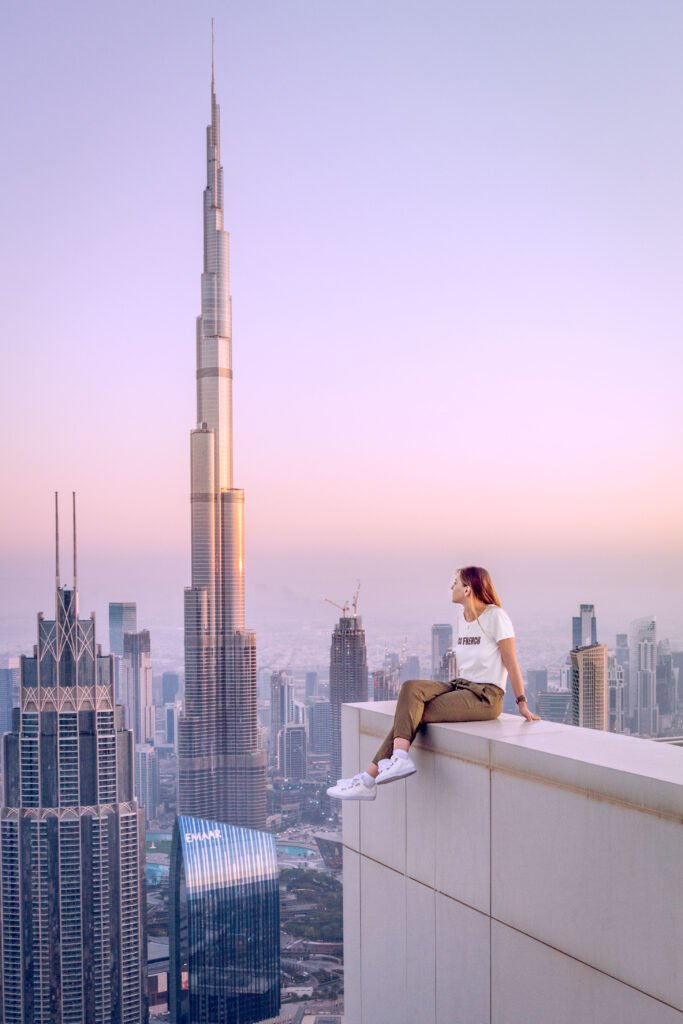 Team Iconic had the chance to interview the woman of the hour – Véronique De Suerte! Here are some excerpts from the interview:
What significance do the sun, sunrise and sunsets hold for you? Why did you choose this as the central theme?
The sunset was the reason I started photography; in my childhood, I was good at painting, but, not good enough to paint the sunset as exact as our eyes could see. Frustrated, I asked my parents to allow me to use their camera (an old compact Canon). And that's how my journey started.We all know that the Sun is defining our lives, we wake up with the sunrise and our day is over with the sunset. We're all looking for a place in the sun, and somehow chasing the sun while hustling in our busy life. Sunrises and sunsets also mean endings and new beginnings; and I believe that all expats here came here for this new sunrise in their life, a new chapter, and maybe to plan their next move while enjoying their last sunset here.
How was your experience travelling and clicking sunsets pictures across the UAE?
I'm convinced that the UAE remain a mystery for many tourists and even residents. While desert landscapes in Sharjah or mountains in Fujairah are my secret spots where I go even if just to have a walk, my biggest challenge was Dubai. How to find a spot that nobody has shot from? Or how to find the right moment to shoot it differently? Every photo has a little story to tell, should it be flying a drone at 7 am, sitting on the roof of an 80-store skyscraper or shooting myself in the desert under 40° heat…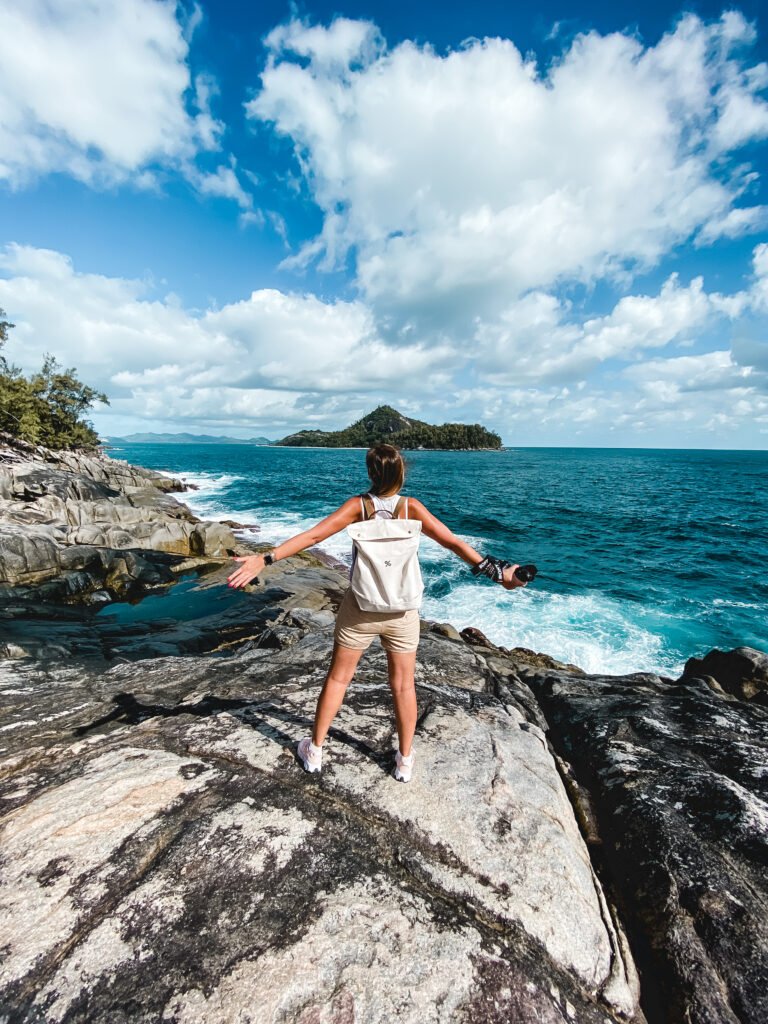 How has been the travel experience for you, especially being a solo traveller?
Half of my trips are solo travels. It doesn't mean that I don't like travelling with my family, but it's such a different feeling to (re)discover a place alone. You see things that maybe you would never notice or visit places that you wouldn't go with someone. More importantly, you decide on your own where, when and how to spend your time during these trips. I should say that my solo trips are always the deepest, the most emotional and also the most authentic (imagine that you are alone on the other shore of a river and there is a strike of ferries, and you do not speak the language…)
How is your show multi-sensory? And why did you choose for it to be multi-sensory?
I also have a music education, so music is an ultimate part of my life wherever I go and whatever I do. I listen to music when I travel when I take photos and when I edit them. All our senses have this unique ability to transport us either to the past or the dream world, and to make us feel the deepest and the brightest emotions. For the first time, I decided to offer such a journey to the guests of my exhibition. With my team Creadora, we created a music mix with sound design and light installations to transport our guests to the desert, sea shore or the buzzing city; to make them feel being in the frame or seeing the image from my eyes.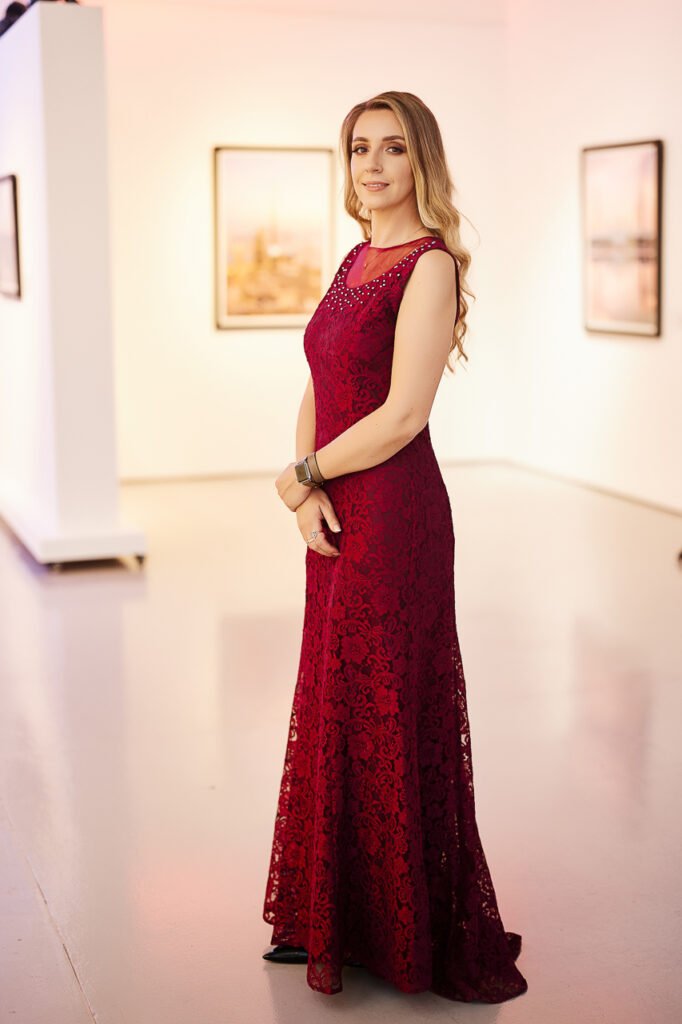 You refer to yourself as a travel therapy ambassador. What about travel feels therapeutic to you? What advice would you give to females wanting to travel solo?
We travel not to escape from life, but for life not to escape from us. No need to mention how travel enriches your life by discovering new places, new cultures or meeting new people. For me travel means beyond that, it's therapy for our mental health, to slow down, to set us free (even for a day!), to calm our mind. Even more, it's a therapy to become stronger, to face our fears, one of them being alone, abandoned, rejected, not accepted. I still hear from some females ' t's a beautiful place but I cannot go there alone, I need a friend or a boyfriend/husband', and I feel sorry for them because they miss so many opportunities to discover the life that is way too short. If I need to advise females, I would say, you need to be happy with yourself first to be happy with someone else.
And for this, you need to face yourself, spend time alone, find your inner peace, and start enjoying your 'me time. Of course, travelling alone as a lady means triple caution, especially in the countries where safety level is not there, but it shouldn't stop you from visiting places you dream of. Talking about the UAE, I would say it's the safest country I have ever been to, and it's a pity not to benefit from it to discover its beauty.One thing I can guarantee, after your first solo trip you will come back a different version of yourself.