Bombay, also known as Mumbai, is a melting pot of different cultures, traditions, and lifestyles. This vibrant city is famous for its Bollywood glamour, historical landmarks, and of course, its rich culinary heritage. From street food to fine dining, Bombay's food scene offers a diverse range of flavors and experiences that are sure to tantalize your taste buds.
Among the many culinary hotspots, there are five must-try eateries in Bombay that are highly recommended by both locals and tourists alike. These establishments offer unique and delicious dining experiences that are worth exploring.
Hitchki Bombay: Modern Indian cuisine with a twist
First on the list is Hitchki ,located in the bustling suburb of Powai, Hitchki Bombay offers a contemporary twist on classic Indian dishes. This lively restaurant is known for its fusion cuisine, blending Indian and global flavors with creative twists. The ambiance is also a highlight, with a vibrant and colorful decor that will transport you to a lively and upbeat atmosphere.
Visit the Website for more details . For reservations call: +91 8291788008
Delhi Highway: North Indian cuisine at its finest
Delhi Highway located at Delhi highway fort (Churchgate) serves some of the best North Indian food in Bombay. From the creamy Dal Makhani to the spicy Chole Bhature, every dish is bursting with flavor. The restaurant's ambiance is cozy and rustic, with wooden chairs and dim lighting. Delhi Highway is a must-visit for anyone who loves authentic Indian food.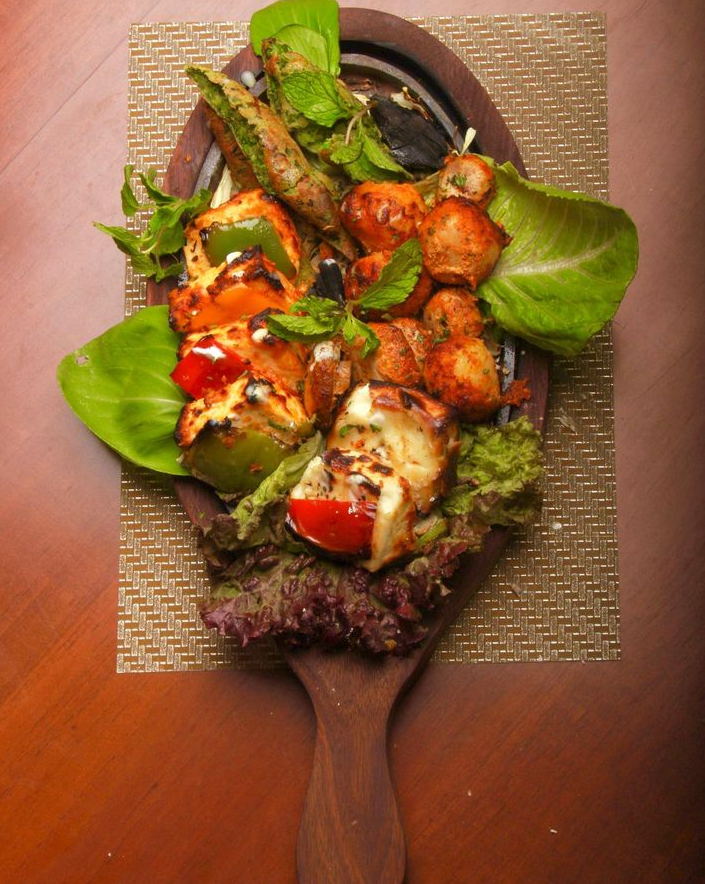 Visit the Website for more details . For reservations call: +91 22-66669098
Meetha by Radisson: A dessert lover's paradise
Meetha by Radisson is a dessert lover's paradise. It offers a wide range of sweet treats, from traditional Indian sweets like Gulab Jamun and Ras Malai to Western-style cakes and pastries. The ambiance at Meetha is cozy and inviting, with comfortable seating and elegant décor. Overall, Meetha is a must-visit for anyone with a sweet tooth or a love of Indian cuisine. 
Visit the Website for more details . For reservations call (+91) 9594971605.
Bademiya: Street food at its best
Bademiya is an iconic Bombay eatery that has been serving some of the best kebabs and rolls for over 75 years. The menu is simple but delicious, with options like Chicken Tikka Rolls, Seekh Kebabs, and Roomali Roti. The food is prepared fresh in front of you, adding to the street food experience. Bademiya is a must-visit for anyone looking for a quick and delicious bite.
Visit the Website for more details. For reservations call 022-22655657 /8/9.
Theobroma: Decadent chocolates and pastries
No list of Bombay eateries is complete without Theobroma. It holds a special place for its reputation as a top bakery. Renowned for its rich chocolate desserts and pastries, Theobroma's Chocolate Truffle Cake and Chocolate Brownie are considered some of the best in the city. The bakery also offers a range of savory options, including sandwiches and quiches, that makes it an excellent choice for breakfast or lunch.
Visit the Website for more details. Or call on +91 08182-881881.
Embark on a gastronomic adventure in Bombay, where the vibrant culinary landscape caters to every taste bud. From contemporary twists on Indian classics to nostalgic street food, and from sweet indulgences to North Indian delicacies, this city has it all. These top 5 dining destinations are a testament to the diversity and richness of Bombay's food culture, and no foodie can afford to miss them. So why wait? Let your taste buds be your guide and savor the flavors of Bombay like never before!