Global Village, the beacon of multicultural experiences in the UAE, has introduced an awe-inspiring addition for Season 28: the enchanting Mini World. Nestled behind the vibrant Restaurants Alley adjacent to Carnaval™, this sprawling 10,300 square-meter space is a cultural kaleidoscope, boasting 25 meticulously crafted miniature replicas of renowned global landmarks.
Imagine wandering through a landscape adorned with miniature versions of iconic structures like the Burj Al Arab, the majestic Arc de Triomphe, and the timeless Pyramids of Giza. These landmarks serve as a visual feast, transporting visitors across continents without leaving the immersive Global Village experience.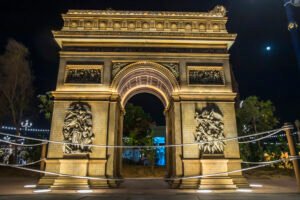 What sets Mini World apart is not just its architectural marvels but also its culinary tapestry. Amidst these iconic replicas, 30 food outlets stand ready to delight taste buds with authentic cuisines from each landmark's native country. From aromatic spices to mouthwatering flavors, visitors embark on a gastronomic journey, indulging in diverse culinary treasures.
As visitors explore, the ambiance exudes a lively spirit with dedicated picnic areas and the newly introduced Wonder Stage, offering entertainment and relaxation in equal measure. Families can unwind amidst the cultural splendor while relishing the flavors of the world.
But the adventure doesn't stop there! Mini World also features a 3,300 square-meter Mini Golf arena, presenting an 18-hole course for enthusiasts of all ages. It's the perfect blend of skill-based fun and immersive exploration, ensuring a delightful experience for every member of the family.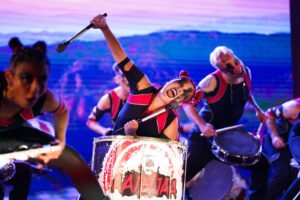 The excitement amplifies with the imminent launch of the Neon Galaxy adventure park, an exhilarating space designed for kids aged seven and above. Ten thrilling zones, featuring ninja courses, net climbing towers, and exciting rides like the Donut Slide, Cyclone Slide, and Air Coaster, promise boundless laughter and non-stop excitement.
Global Village beckons visitors to revel in these experiences until the 28th of April 2024, extending an invitation to a world brimming with culture, gastronomy, and endless joy.
Instagram: @globalvillageuae
Visit the Website for more details.