If you like Pina Coladas and burpees….escape to BARE DXB for a slice of paradise! On Friday 2nd September, the city's most popular fitness studio, BARE DXB will be celebrating with a tropical vacation-inspired HIIT class to welcome everyone back from summer break. Beat the holiday blues while you 'tropic it like it's hot' at the pre-workout calorie killer and prepare yourself for the end of indoor weather.
WHEN: Friday 2nd September, 5.30PM
WHERE: BARE DXB, Clover Bay Tower – Marasi Dr – Business Bay
To sign up visit: https://www.bare.fitness/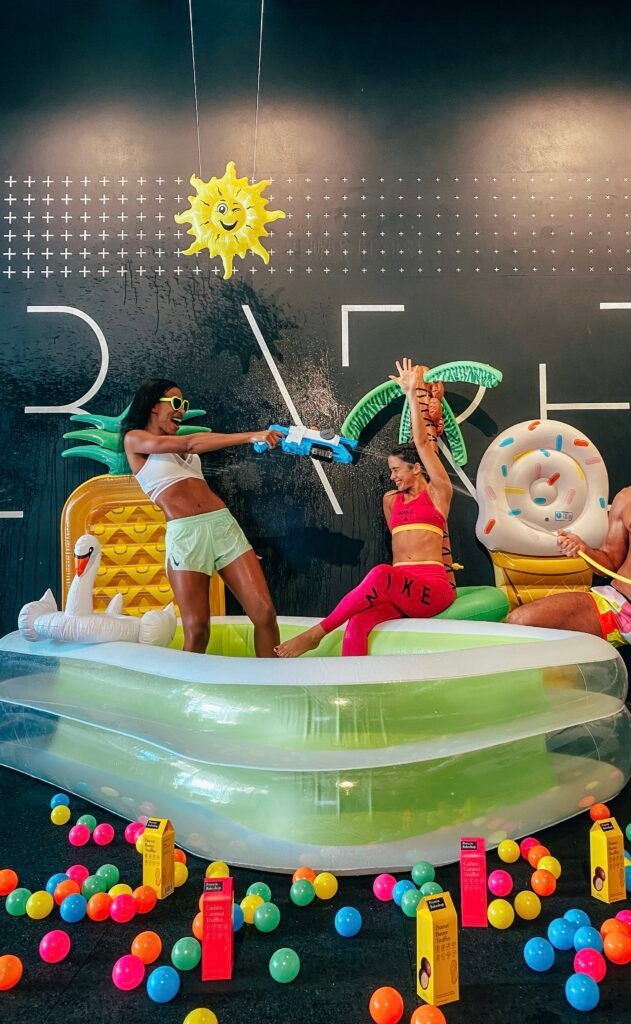 It's party vibes at the hottest fitness studio in Dubai, burning calories with a tropical mocktail of HIIT and muscle focused workouts using the custom 'SkillMill' treadmills. The signature black-lit room, neon lights and pumping music to keep you going. The fun doesn't stop there – go coco-nuts with inflatables, an ice splash pool, loaded fruit juice water guns and healthy tropical themed snacks.