As the holy month of Ramadan approaches, many people eagerly anticipate the daily ritual of breaking their fast at sunset, known as iftar. With an abundance of delicious and diverse dishes, iftar buffets have become a popular way to gather with family and friends during this special time. And what better way to fully embrace the spirit of Ramadan than by enjoying mouth watering feasts at these upscale restaurants and by booking a staycation at a luxurious hotel that offers both a lavish iftar buffet and comfortable accommodations.
Best F&B Offers
The Modern Pan-Asian Restaurant, MOGAO is offering a Healthy Iftar Menu
The time of abundant blessings, spiritual cleansing, and delicious food is here! However, Ramadan could be a challenging period for people fasting as the food intake and lifestyle habits could get out of control and result in poor health. To ease and aid people who are fasting this Ramadan, the Modern Pan-Asian Restaurant, Mogao in Dubai Silicon Oasis, is bringing a specially curated Iftar Menu in collaboration with healthcare advisory from the F&B team at Fakeeh University Hospital.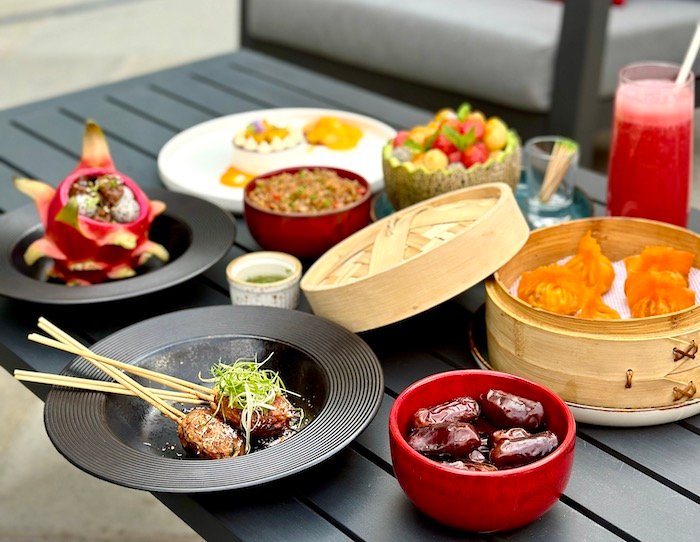 When: Throughout Ramadan | From Sunset to 8:30 pm Price: AED 120 per pax Address: Digital Park, Street 73, Dubai Silicon Oasis, Industrial Area, Dubai Contact details: +971 4 554 8220
Instagram: @mogaodubai
2. A Spiritual High with a Communal Feast at PINCODE
During the month of Ramadan, many Muslims around the world fast from dawn until sunset. At the time of breaking fast, families and communities come together for 'Iftar', the evening meal when the fast is broken with delicious and copious dishes.
The Iftar menu, which includes a set menu along with a buffet spread, is priced at AED 169 per person, and will be available starting sunset till 8:30 PM.
When: For the month of Holy Ramadan | Starting 22nd March 2023 Price: AED 169 per person Address: PINCODE, First Floor, Next to Cinemas, Dubai Hills Mall Contact: +971 4 566 1424
Instagram: @pincode.dubai
3. Savour Mouth-watering Iftar Meal at Aamara at VOCO Hotels
Take your loved ones on a culinary tour representing the famous historical silk route-inspired delicacies ranging from Middle Eastern to Mediterranean to Asian cuisine this holy month. Experience the true spirit of Ramadan at Aamara at VOCO Hotel. Break your fast with Dates and Dry Fruits before munching your way into their Delectable Salads, Succulent Kebabs, and Delicious Appetizers. Make sure to check out their Signature Biryani along with their special spiced curries.
When: Throughout the month of Ramadan
Price: AED 200++ per pax
Address: VOCO Hotel – Level 2 – Sheikh Zayed Rd – Trade Centre – Trade Centre 1 – Dubai – United Arab Emirates
Contact: +971 52 573 5723
Instagram: @aamara.ae
Visit the Website for more details
4. Punjab Grill Curates The Perfect Ramadan Iftar For Unforgettable Gatherings
Punjab Grill is inviting guests to indulge in an unforgettable Iftar during the Holy Month of Ramadan at its luxurious Dubai and Abu Dhabi restaurants. For a more decadent feast, guests can choose the Ramadan tasting menu at AED 250 which includes condiments, dates and warm appetizers followed by 6 Courses of exclusive dishes specially curated for gourmet diners. Our Emirati-inspired desserts will ensure guests can round off their meal with the perfect sweet touch.
When: Sunset-10pm Price: AED 150 for quick set menu from Iftar – 7.45pm AED 250 for 6-course iftar menu Address: Abu Dhabi: The Ritz-Carlton Grand Canal, Venetian Village – 3rd St – Al Rawdah – Khor Al Maqta'a – Abu Dhabi Dubai: Anantara Downtown, Marasi Drive – Al A'amal St – Business Bay – Dubai Contact: +971 50 194 1107
Visit the Website for more details
5. Experience the Joy of Ramadan with India Bistro's Exclusive Iftar Set Menu
An unforgettable Iftar Meal is waiting for you only at AED 79 per person. The modern Indian restaurant, India Bistro, located at World Trade Center, will be offering an exclusive set menu which will include dates along with the fresh cut fruit and rooh afza.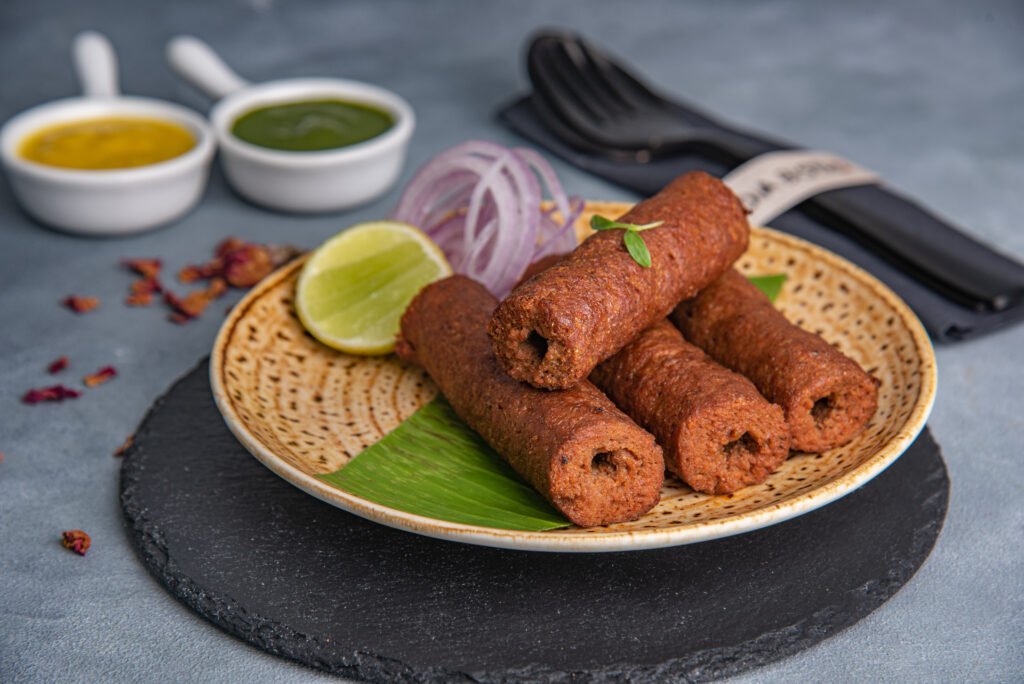 India Bistro also features a take away iftar box for AED 69 consisting of Dahi Bhalla, Cut fruit with dates, Chicken Biryani, Butter Chicken, Naan, Gulab Jamun and Laban.
Iftar deal: AED 79 per person for Dine-in Timings:5 PM – 9 PM Location: Sheikh Saeed Hall, Sheikh Zayed Road, Trade Center Area Contact Number: 971 526529353, 971 45488336
Instagram: @indiabistrouae
6. Feast Your Way Through Jehangirs' Royal Iftar Buffet
This holy month, Jehangirs – a Modern Mughlai / Indian Cuisine serving restaurant is offering a royal Iftar Buffet to its guests. The menu features appetizers such as dates, fruits, welcome drinks and more, served on the table to break the fast.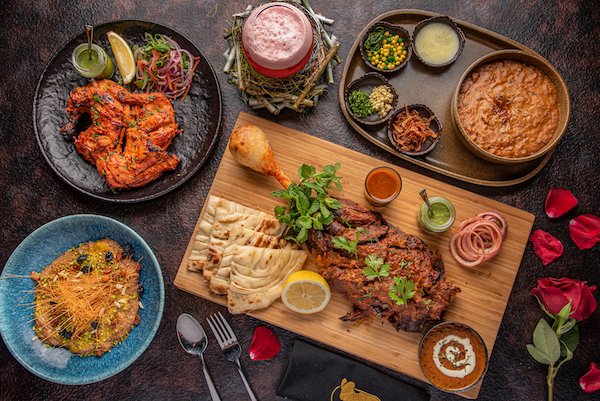 The Iftar Buffet offers an array of Salads served with condiments you'll not be able to refuse. Have a light Soup of the day before immersing into a world of Appetizers serving Veg and Non-Veg Kebabs. The mains bring in the selection of five Curries, fragrant Biryanis and Assorted Bread/Roti. Indulge your sweet tooth with offerings such as Ras Malai and more.
When: Daily throughout Ramadan | Sunset till 8.30 pm Price: AED 89 per pax , AED 59 for kids below the age of 14 Address: M Square Building – Shop No. 5 – Sheikh Khalifa Bin Zayed St – Al Mankhool – Dubai – United Arab Emirates Instagram: @jehangirs.restaurant Contact: +971 505808191 | For reservations, WhatsApp on 04 5916167, subject to confirmation.
Visit the Website for more details.
7. Dawat-E-Iftar 4 Course Set Menu at Dhaba Lane
Break your fast with a lavish 4-course Dawat-E-Iftar Set menu at Dhaba Lane, a popular home-grown Punjabi restaurant that celebrates the tradition of Indian Dhabas.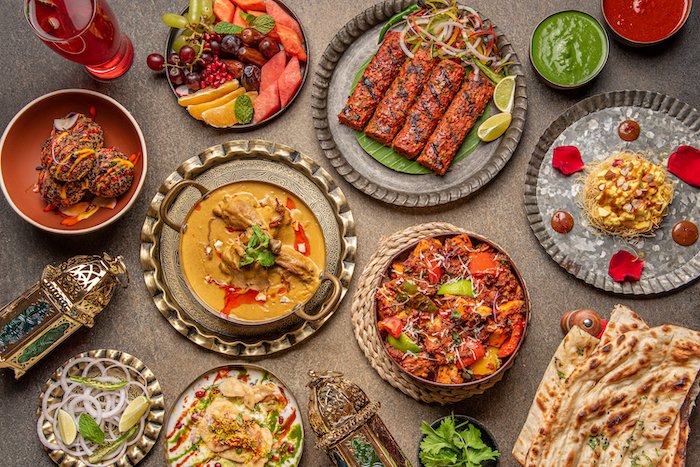 Some of set menu highlights include, Dahi Bhalla Papdi Chaat,Dahi Ke Kebab,Reshmi Murgh Kebab, Dilli Wale Mutter Paneer, Muradabadi Chicken Korma, Dum Keema Biryani and Gulabi Khajoor Kheer. The menu is available in veg & non-veg.
When: During the Holy Month of Ramadan (6 pm to 9 pm) What: 4 Course Set Menu Meal at AED 65 per person (Veg & Non-Veg) , AED 40 for kids between 5-12 years old Where: Available at Dhaba Lane Karama (043583554) and Garhoud (042237233) and JLT ( (0549994251)
Instagram : @dhabalane.dxb
8. Break the Fast With the Wholesome Sizzlers Meal at Yoko Sizzlers
Yoko Sizzlers, an iconic Indian restaurant serving its patrons for the last 25 years with the best sizzling meals, will be offering fast observers a wholesome sizzlers meal to break fast during the Holi Month of Ramadan. With prices starting at AED 85, the set Iftar menu includes a sizzler of your choice, paired with Roohafza, Fruits, Dates, a Soup, a Soft drink and a dessert. You can choose among chicken, mutton, beef, Prawn and veg sizzlers.
Timing: 7pm till 11pm Available at: Opp. Burjuman Centre – 2 A St · Near BurJuman , Contact Details: 04 396 8668Al Nahda1(Qusais) Opp.NMC Hospital, 04 250 5504 Instagram : @yokodubai
9. Savor the traditional flavors of Ramadan With Barbecue Delights's Iftar Buffet
For an impressive Iftar experience, delve into the spirit of this special occasion and indulge in a lavish Iftar Buffet. With over 50 mouth-watering dishes offering the best of Pakistani, Afghani and North Indian Cuisines at an unbeatable prices, Barbecue Delights Iftar & Dinner Buffet is a must try this Ramadan.
The dishes on offer include a wide variety of Traditional Iftar Items, BBQ Grills, Rice Dishes, Curries & Desserts. There's a 25% discount after 8:30 pm on the Iftar Buffet Menu during Ramadan.
Prices: Adults : JBR AED 89, IBN Battuta Mall AED 79 & Motor City AED 69 For Children(5-10 Years old) : JBR AED 45, IBN Battuta Mall AED 39 & Motor City AED 39 Iftar Buffet Timings: Sunset – 8.30pm followed by Dinner Buffet from 8.30pm-12pm Contact : JBR (058 623 6116) ,Motor City (052 674 2575) Ibn Batutta Mall (04 566 8479) Instagram : @bbqdelights
10. This Ramadan, Head Over to Yummy Dosa for their Iftar Menu
This holy month, Yummy Dosa – Mumbai-Style Street food specializing restaurant is offering Iftar Set Menu to its patrons. Break your fast with sweet Dates along with fresh cut Fruits and the Ramadan staple drink, Roohafza. Indulge in the Dosa of the day, moving forward with the Starter of the day and lastly the Pasta for the day.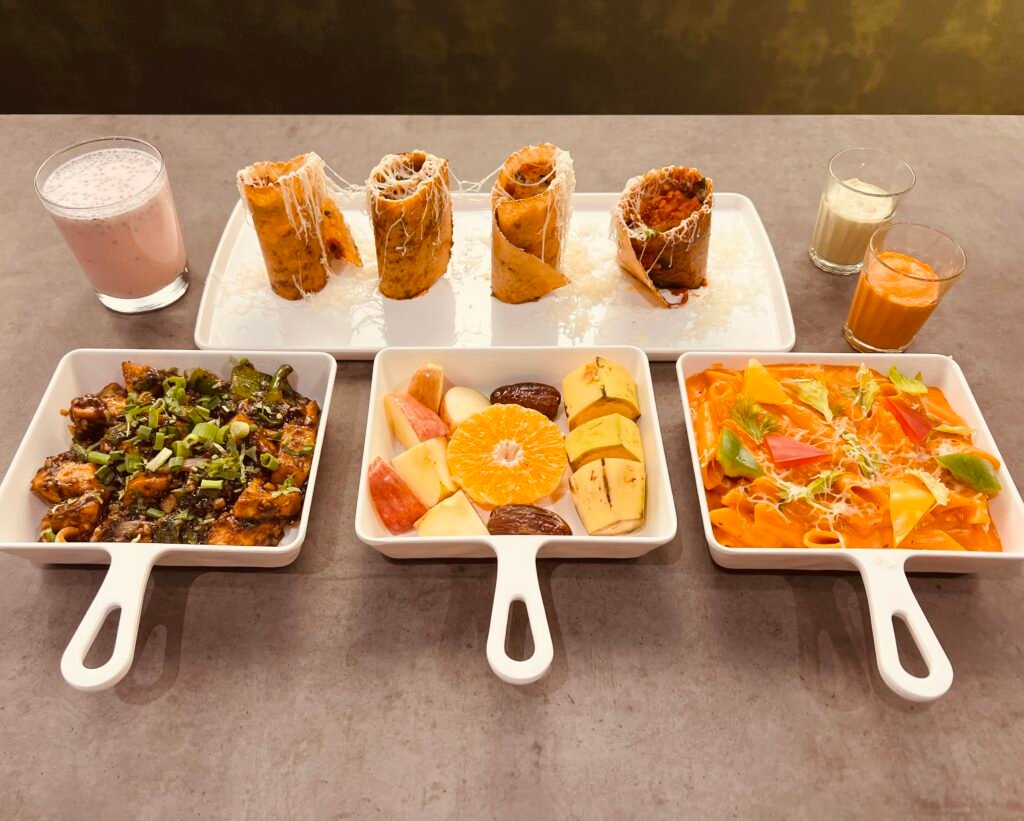 When: Throughout Ramadan Time: Sunset toll 8 pm Price: AED 49 plus vat
Address:Shop No.1, Sharjah 1 Building, Next to Gazebo Restaurant, Abu Shagara, Sharjah
83 Sheikh Khalifa Bin Zayed St – Dubai – United Arab Emirates
20 – Jebel Ali Village Discovery – The Gardens – Dubai – United Arab Emirates
Instagram: @yummydosa Contact Details:
Sharjah: +971 6 535 1804
Discovery Gardens: +971 4 876 7982
Al Karama: +971 4 342 6332
Visit the Website for more details .
11. The Pit – House of Barbecue to Launch All You Can Meat Iftars
As Ramadan approaches, the restaurant would like to highlight The Pit – House of Barbecue's extension of its popular All You Can Meat offer, which will now be available throughout the holy month. Priced at AED180 per person, guests can enjoy unlimited servings of the restaurant's signature dishes, including oak wood-smoked meats prepared by the Pit Masters.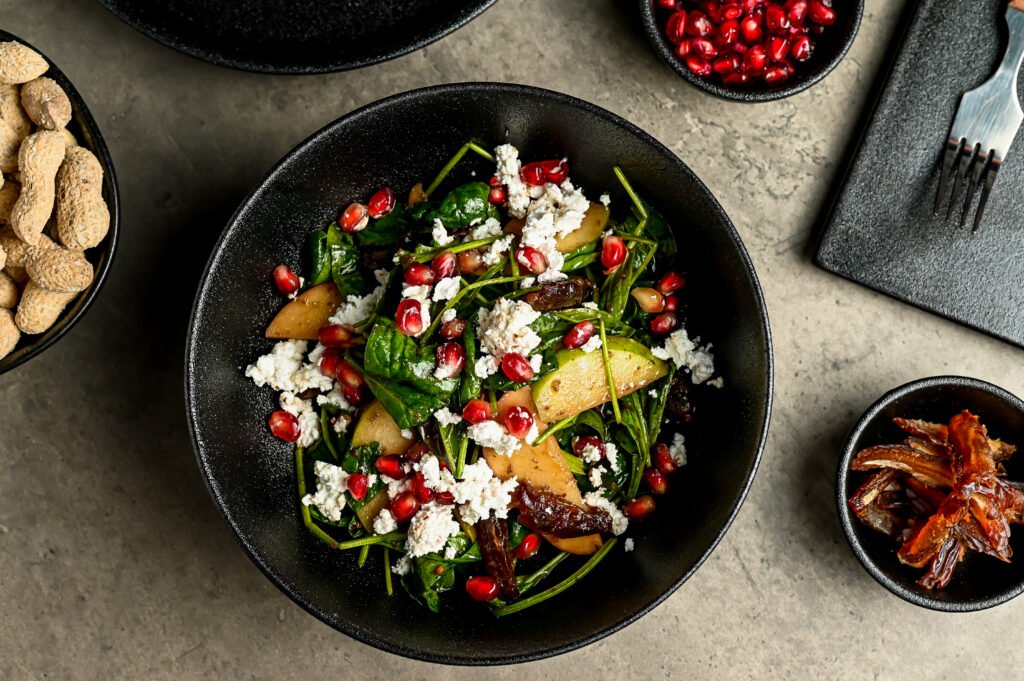 Additionally, the restaurant will offer individual meal deals starting from AED59 and mega platters for up to four people. The Pit will be open daily throughout Ramadan, with delivery available via Deliveroo and Talabat platforms.
Opening Hours: 12.00 PM to 12.00 AM Offer: Guests are invited to gather friends and family for a meaty iftar celebration at The Pit. Priced at AED180, diners can enjoy unlimited salads, sides, burgers, and smoked meats, along with special Ramadan drinks or soft drinks. Instagram: @thepit.ae
12. Amaseena at the RITZ-CARLTON
The Ritz-Carlton, Dubai invites guests to celebrate the Holy Month of Ramadan with their loved ones over a delectable Iftar and Suhour at the destination's stunning al fresco restaurant, Amaseena. Located overlooking the shores of the Arabian Gulf, Amaseena boasts breathtaking views of Ain Dubai and the dazzling JBR skyline.
Date: 22 March to 20 April 2023 (dependent on the sighting of the moon) Time: Iftar from Sunset to 9 pm | Suhour 10 pm to 12:30 Price: Iftar buffet at AED 265 per person inclusive of Ramadan juices and water Suhour a la carte with dishes starting from AED 35
Visit the Website for more details.
13. Bumblebee Makes Mealtime Easy for Babies
Bumblebee makes life easier during the fasting period with their readymade frozen meal plans that are carefully developed by a pediatric nutritionist and a certified chef.
You can nourish your little one with meals with locally and organically sourced ingredients to ensure your baby develops a healthy and sustainable relationship with food. All the food is cooked from scratch – including the sauces that give new flavors and textures to every meal.

Instagram: @bumblebee_ae
Visit the Website for more details.
14. EMIRATI KITCHEN CONCEPT BY EMIRATES FLIGHT CATERING
The Emirati Kitchen concept from Emirates Flight Catering offers exquisite entertaining services this Ramadan, bringing authentic Emirati flavours and international classics via a world-class dining experience.
Specially curated Ramadan menus feature lavish iftar and suhoor options, including live-cooking stations, made to enjoy in the comfort of home, at a private venue, or an office. Hosts can expect a seamless experience where every detail is managed with the utmost care. During Ramadan, EKFC also offers Ramadan boxes providing deliciously convenient meals.

Instagram: @ekfc_events
Visit the Website for more details.
15. Ramadan Nights Just Got Tastier: Come to Catch22 for Delicious Deals!
Looking for an exciting and delicious way to break your fast this Ramadan? Look no further than Catch22, where the restaurant is proud to offer a special Ramadan menu filled with delectable dishes and irresistible offers.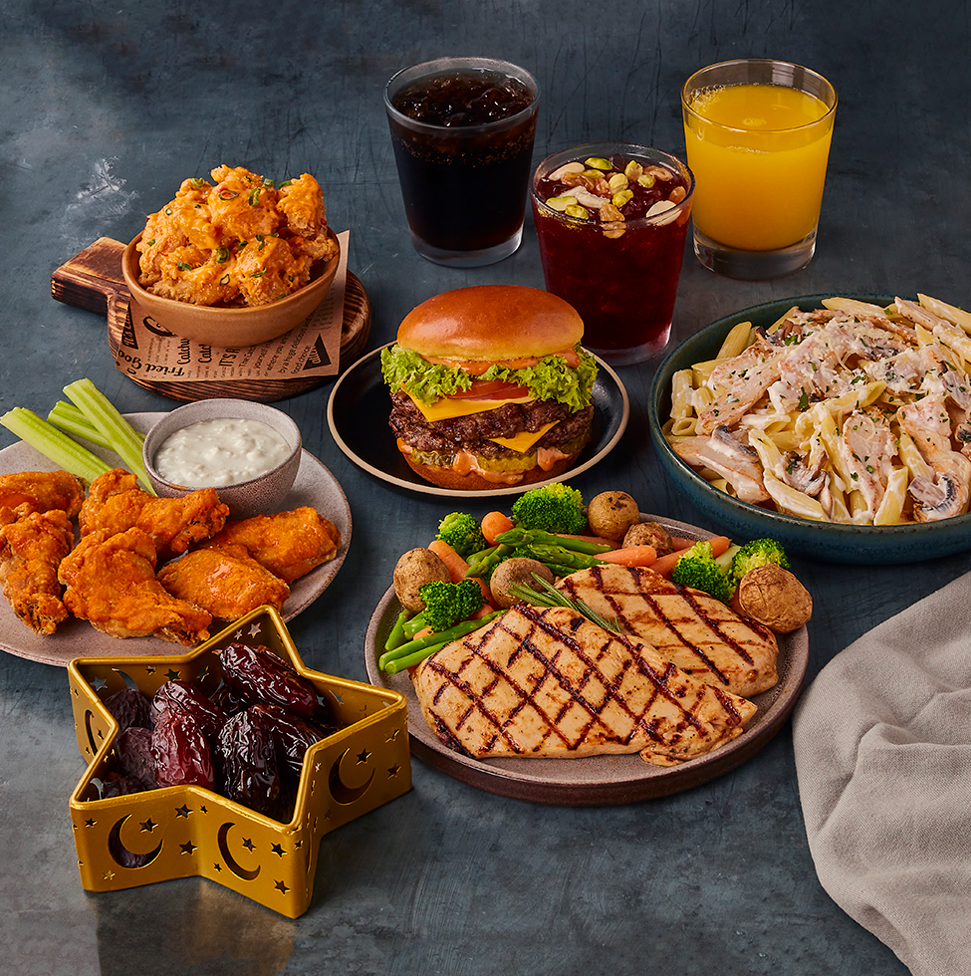 With an engaging and energetic environment that boasts contemporary pop-vintage twists and bright, eye-catching decorations, customers are sure to enjoy every moment of their visit. Whether you're looking to break your fast with friends and family, celebrate with loved ones, or simply enjoy a scrumptious meal during this special time of year, Catch22's Ramadan menu has something for everyone.

Visit the Website for more details.
16. 53 Restaurant & Lounge Launches Unmissable Seasonal Menu
53 Restaurant & Lounge, the premier dinner show venue located on Sheikh Zayed Road, is pleased to announce a special seasonal menu offer for the month of Ramadan. Using the freshest seasonal ingredients, the restaurant presents guests with a delightful three-course set menu for 199 AED per person and 30% off on all beverages to celebrate the occasion.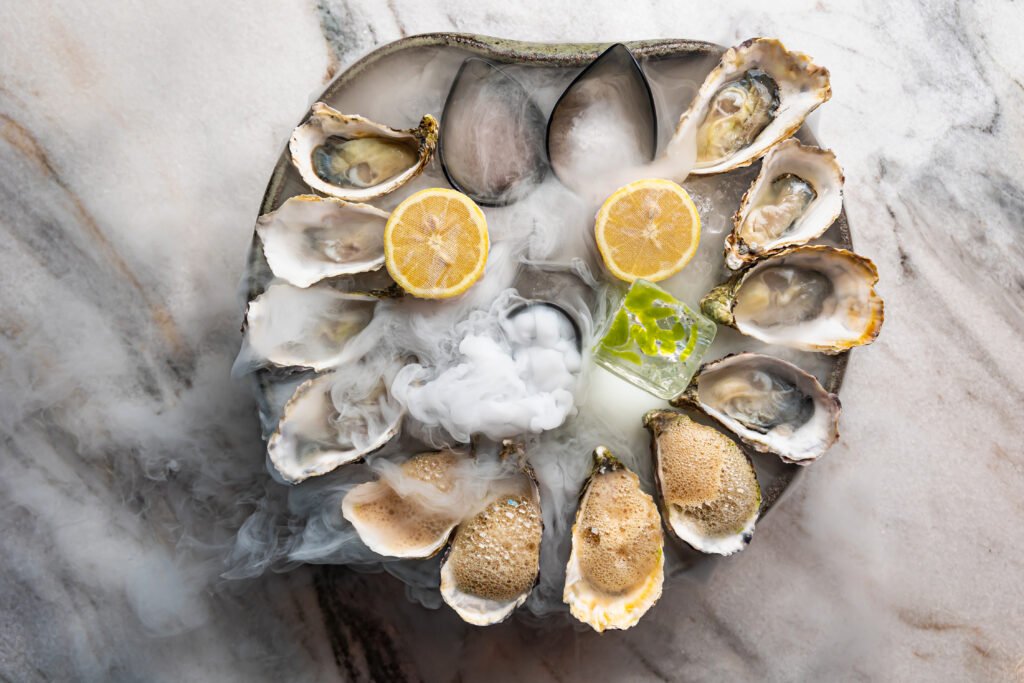 What: Seasonal Menu at 53 Restaurant & Lounge When: 6.30 pm – late, valid throughout Ramadan Offer: Priced at AED150 per person, guests can enjoy a delightful three-course dinner, inclusive of 53's signature dishes and the freshest local ingredients. All beverages are also available with a 30% discount.
Contact Details: +971 56 253 5353
Visit the Website for more details.
17. SushiArt Offers an Exclusive Ramadan Menu
To celebrate the occasion of Ramadan, SushiArt, the premium casual dining destination has announced an exclusive menu for the holy month. During Ramadan, SushiArt will introduce an exclusive menu featuring curated traditional Japanese dishes in 3 courses for AED129.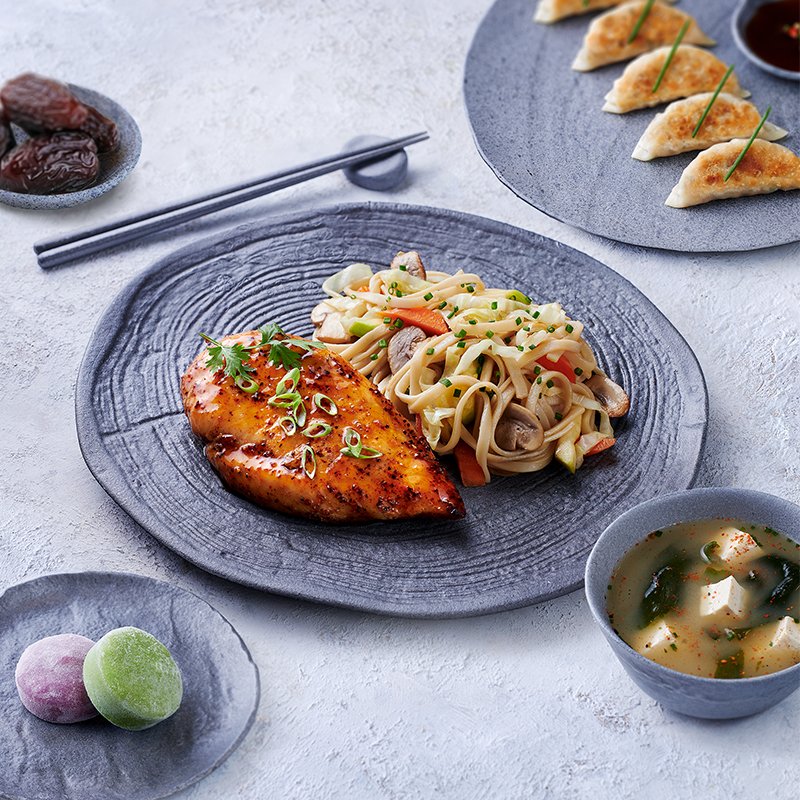 The Ramadan menu available for dine-in, takeaway and delivery offers guests one miso soup either spicy or normal, one appetiser from a choice of Edamame, Vegetable Gyoza, Midori salad, Kani salad, Crispy Salted Calamari, Dynamite Shrimp, one main course or platter of Fried Chicken Katsu with Steamed Rice, Spicy Sesame Chicken Noodles, Salmon Teriyaki, Beef Noodles, Cooked 18 and Sunset, one dessert from a choice of mochi or fresh fruit salad.

Instagram: @sushiartarabia
Visit the Website for more details.
18. Ramadan at Emirates Bio Farm: Break Your Fast with a Farm-to-Table Twist!
Emirates Bio Farm, the UAE's largest organic farm, invites residents and visitors to enjoy a unique iftar experience this Ramadan. The farm is offering iftar packages that provide guests with a chance to break their fast in a fully functioning greenhouse, just steps away from where the vegetables are grown.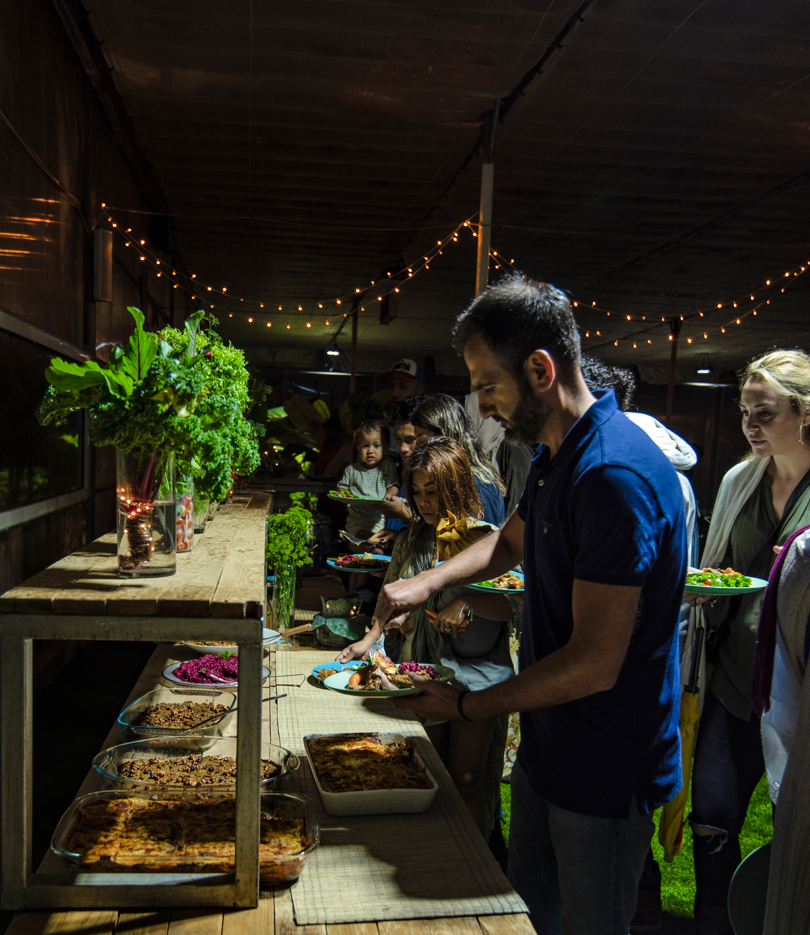 Emirates Bio Farm's Ramadan packages are priced at AED 180 per person, with AED 80 for children below 12 years old, and free for children below three. (All prices mentioned are excluding VAT).

Visit the Website for more details.
19. HOUSE OF POPS OFFERS BITE-SIZED HEALTHY TREATS FOR RAMADAN
Launched for Ramadan, House of Pops – everyone's favourite healthy treat on a stick – is launching a special limited edition Ramadan Gift Box. Designed to be the perfect gift for sharing at iftar, the sustainable company now offers bite-sized ice creams in four delicious flavours.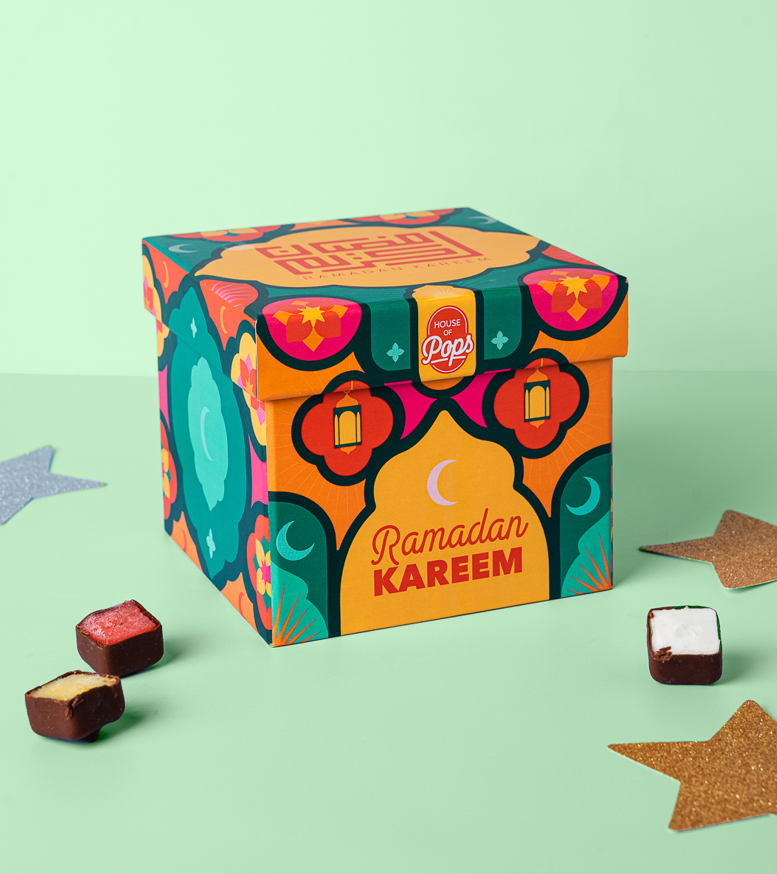 Each box contains 36 choco-dipped ice cream-filled cubes, in Choco passion fruit, Choco strawberry, Choco chocolate and Choco coconut flavours. Available across the UAE and online , select House of Pops stores and food delivery apps Deliveroo and Talabat, at AED 189 per 36-bite box, in four flavours.

Visit the Website for more details.
20. Awani: Homegrown Favourite Brings Exciting Ramadan Offers
Popular Levant restaurant Awani is bringing exciting Ramadan offerings across outlets in the city. With a total of 4 options to choose from, Awani has compiled a lavish menu that promises to impress. There are 2 options each, for Iftar and Suhoor – an Iftar Set Menu, Premium Iftar Set Menu, Suhoor, and Group Suhoor. Additionally, they provide Suhoor meals with a delivery option.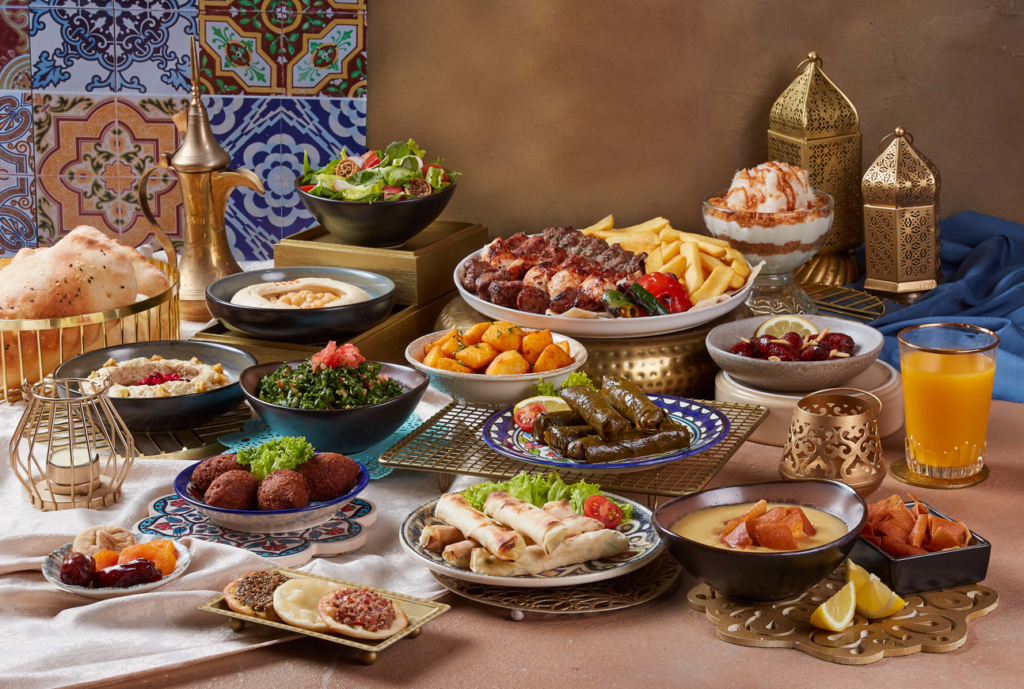 Visit the Website for more details.
21. MyGovinda's Iftar spread to offer incredible veg delights
MyGovinda's, the spectacularly wholesome vegetarian food place that has taken Dubai by storm, is back with an incredible iftar spread presenting the best of Indian traditional cuisine with modern twists. With a glorious iftar feast for two and four at an unbelievable price point, the delectable 5-course set menu comes at just AED 89 for two and an unbelievable AED 179 for four.
Over the years, MyGovinda's flavourful fares have become famous for their freshness, lack of preservatives, and lightness, and every dish is prepared with care and only the freshest of seasonal produce so guests can enjoy only the best where health is concerned.

When: 23 March – 20 April (subject to change as per moon siting)
Time: 6.45pm to 8.30pm
Where: Any MyGovinda's Outlet
Instagram: @mygovindas
Staycation Offers
As Ramadan approaches, many hotels offer an array of destinations in the Middle East perfect for families and couples to celebrate and honor the holy month. Whether looking for a spiritual escape or simply want to immerse in the traditions of Ramadan, these hotels offer exceptional service and amenities to make an unforgettable stay.
Ramadan Staycation Offers from Vida Hotels and Resorts
Vida Hotels and Resorts is an urban hub of innovation where creativity is celebrated and every moment comes to life in the most exciting way. Ramadan is here, and this hotel chain is ready to serve its guests to stay, dine, and unwind as they enjoy the best culinary delights, comfortable stays, and unrivalled offers.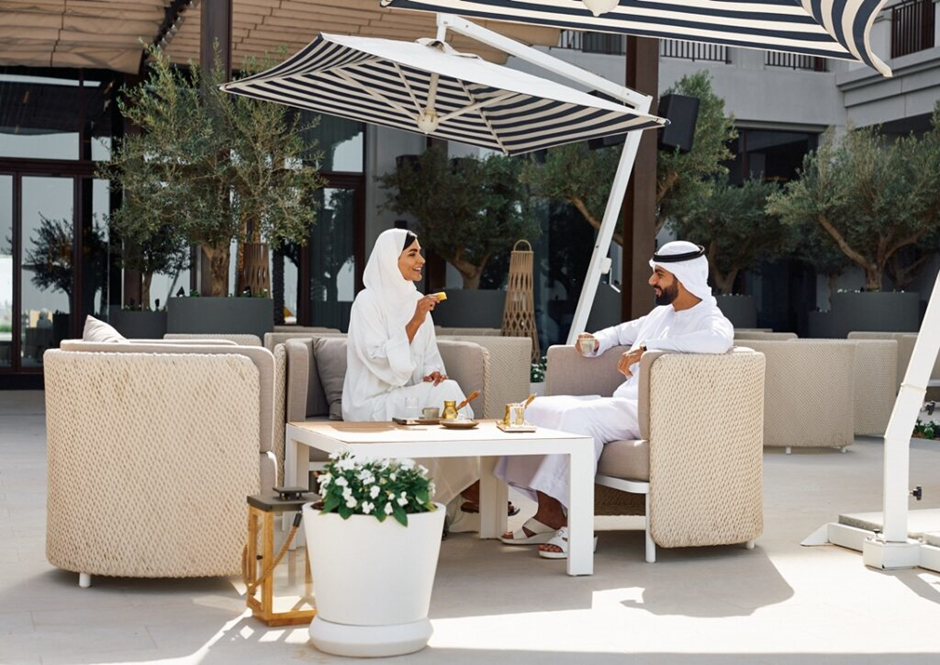 Treat yourself and your family to the ultimate getaway this Ramadan, at multiple locations throughout the city, for an experience you are sure to remember. Make your bookings now!

When: From 13 March to 18 April 2023.
To book, please contact +971 4 4238 899 or Email : stay@vidahotels.com
2.Suhoor At Vida Hotels and Resorts
As the holy month of Ramadan approaches, Vida Hotels and Resorts share offers for those who want to celebrate the festival with their loved ones. With its six properties across the UAE, whether it's city skyline or serene sea views, Vida Hotels and Resorts are ready to welcome your readers this coming Ramadan.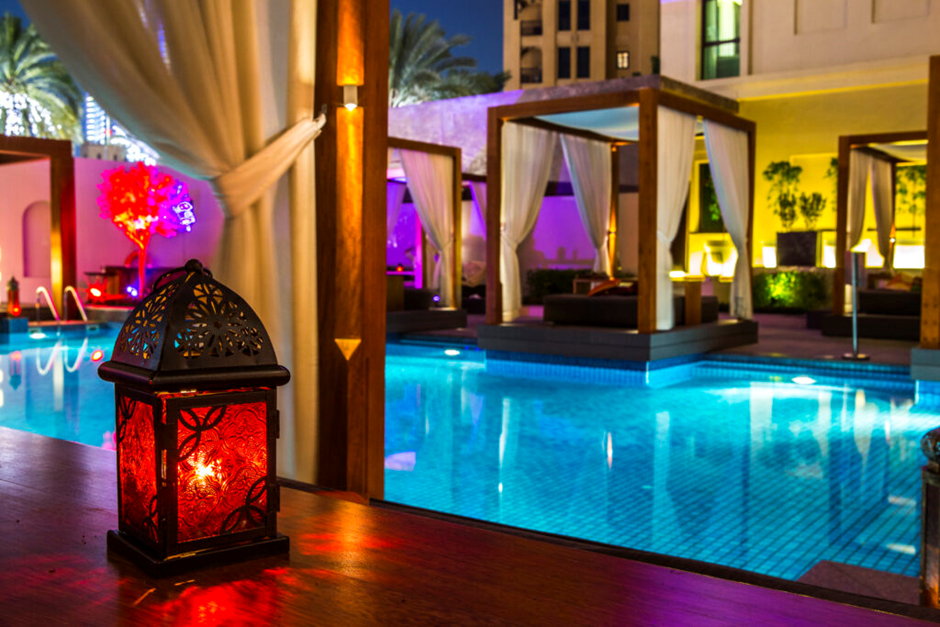 Visit the Website for more details.
3. Savour a Delectable Iftar at theSea Lounge, InterContinental Residences Abu Dhabi
The ultimate experience awaits at InterContinental Residences Abu Dhabi where you can enjoy the best of culinary delights while marvelling at awe-inspiring views, all in one place! Head over to the Sea Lounge terrace at the InterContinental Residences Abu Dhabi with family and friends for what is assured to be a memorable evening!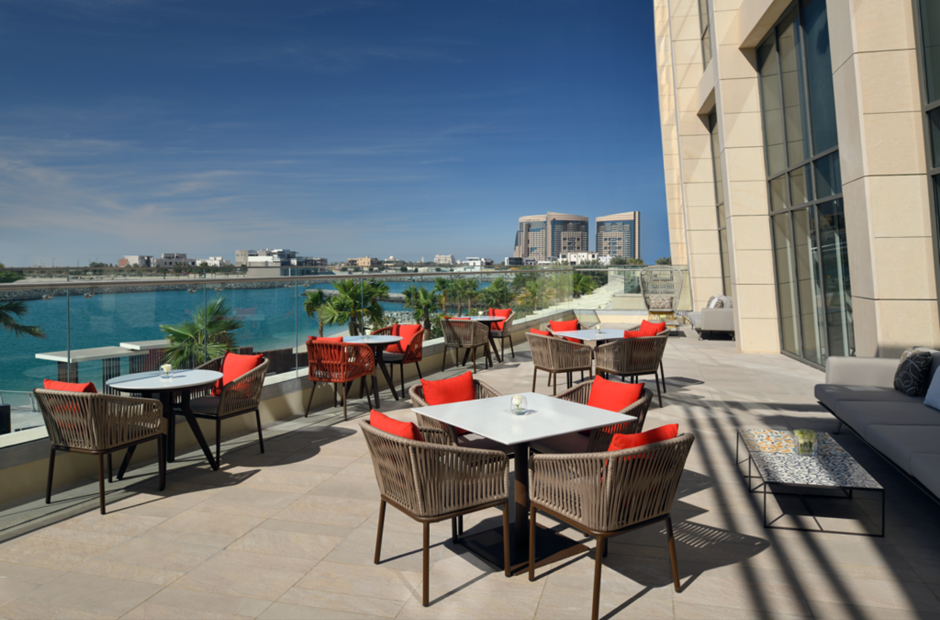 When: Throughout Ramadan 2023, Daily 6pm to 9pm Offer: Arabic and International Iftar Spread Price: AED 240 per person and AED 90 per child (6-12 years) Contact Details: 800 423 463 / 02 666 6888 or Email : reservations.icabudhabi@ihg
Visit the Website for more details.
4. Unique Ramadan escape at Fujairah Rotana Resort & Spa
Fujairah Rotana Resort & Spa, the luxury five-star hotel in Fujairah, is inviting guests to a memorable Ramadan escape between the glistening shores of the Indian Ocean and the magnificent Hajar mountain range.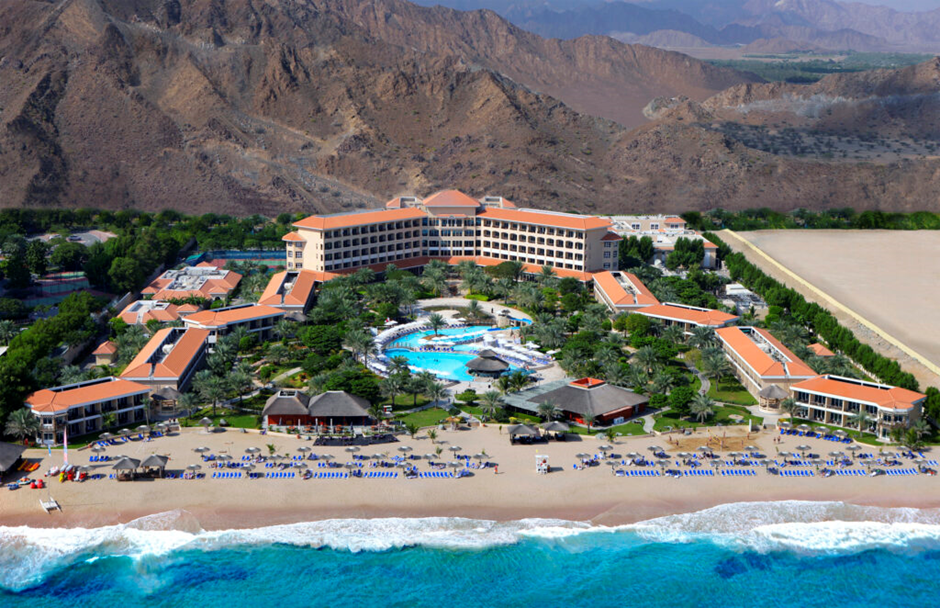 From fun-filled family vacations and relaxed group stays to romantic breaks for couples, Fujairah Rotana Resort & Spa has it all. Swaying palms, picturesque water features, lush green gardens, and a pristine sandy beach create a tranquil setting for this resort heaven on the Fujairah coast.
Fujairah Rotana Resort & Spa is located on the East Coast of the UAE featuring lush gardens, white sand beaches, sparkling pools, and cascading waterfalls, creating an unrivaled milieu for a truly unforgettable experience
Contact Details : +971 9 244 9888 or Email : res.fujairahresort@rotana.com
5. JW Marriott Hotel Riyadh
Embrace Ramadan's spirit in Riyadh and live an incredible experience of local life and culture. Begin a bespoke gastronomic journey in JW Marriott Hotel Riyadh's Ramadan tent and enjoy an extravagant Iftar in true elegance including Arabic and international favorites.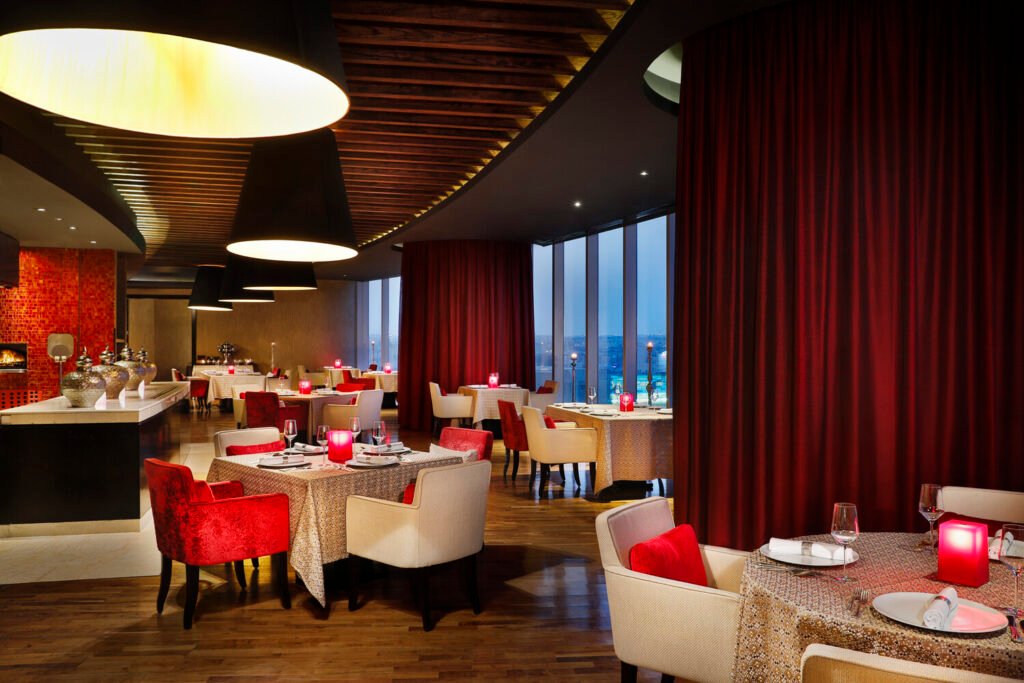 The hotel features extraordinary 349 rooms and suites with inspired, tasteful, and stylish modern Najdi architecture delivering a relaxing experience like no other.
Visit the Website for more details.
6. HILTON RIYADH HOTEL & RESIDENCES
With the holy month of Ramadan around the corner, one of Riyadh's most conveniently located hotels, Hilton Riyadh Hotel and Residences, invites guests to experience its world-class F&B outlets.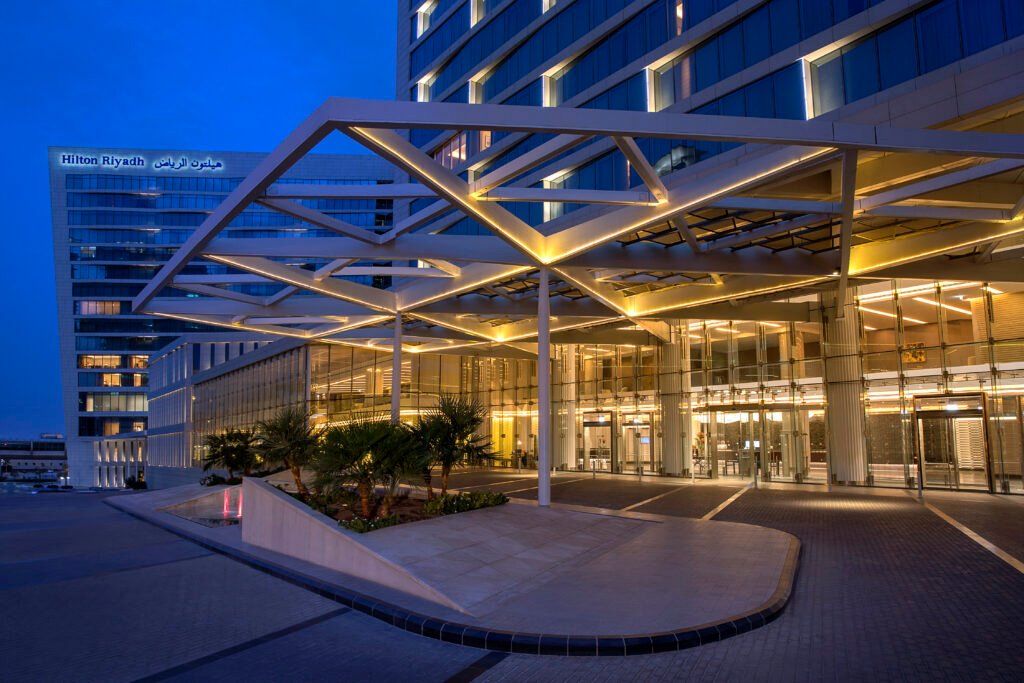 Amidst fasting, spending quality time with loved ones, and observing this time of spirituality and reflection, the hotel is offering a range of delicious and tasty F&B options this Ramadan to indulge in with friends, family, and colleagues. Anar Terrace will be open for shisha and drinks from 6:00 pm onwards, with Sohour available from 9:00 pm to 5:00 am.
Contact Details: +966 11 234 6666 or. Email : ruhch_hotel@hilton.com .
7. Parklane, a Luxury Collection Resort & Spa, Limassol
With a secluded beachfront location, Parklane, a Luxury Collection Resort & Spa Limassol, captures the essence of the Cypriot distinctive hospitality and the cosmopolitan aura of the island. The hotel features a collection of 222 rooms, 34 suites, and 18 villas designed by Harrods Interiors and decorated with art pieces by Atelier 27 Paris, and boasts the award-winning Kalloni Spa.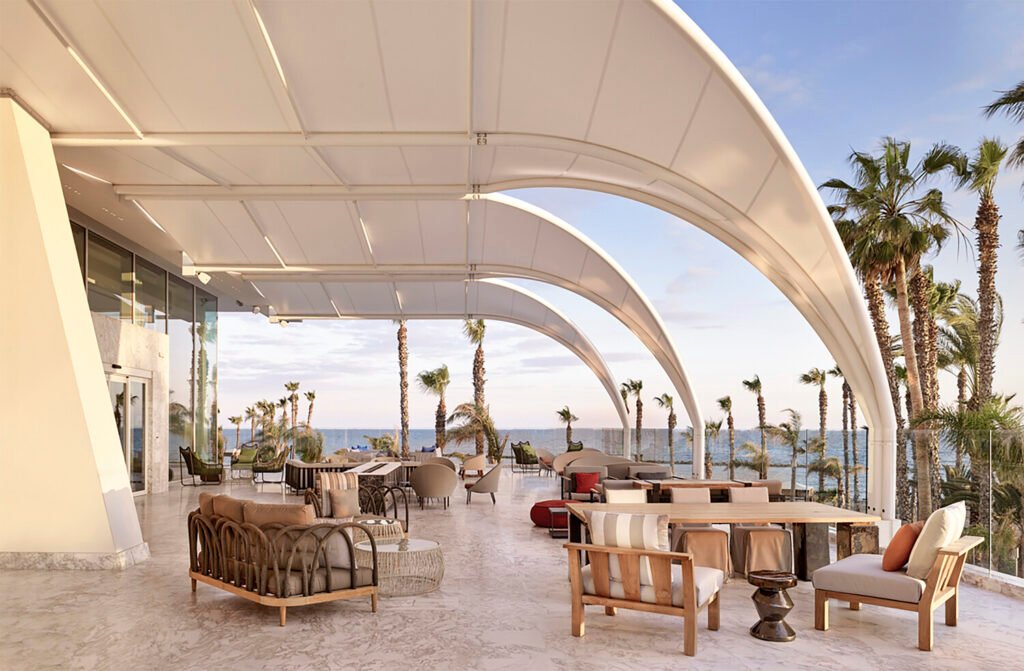 This Ramadan, Parklane features specific items added to its in-room dining menu, available for Iftar. The culinary journey also includes gastronomic and lifestyle experiences where food becomes art at the hotel's renowned restaurants, NAMMOS and LPM, making a memorable Iftar meal.
Visit the Website for more details.
8. Marriott Izmir
Marriott Izmir is the perfect destination for an unforgettable Turkish Ramadan experience. Located in the heart of the city, the premium hotel offers impeccable service, comfortable rooms, and a wide range of amenities for a relaxing stay. During Ramadan, the hotel will offer special Iftar and Suhoor menus featuring traditional Turkish dishes.
With its prime location and exceptional hospitality, Marriott Izmir promises an enriching, authentic, and inspiring stay that will leave you with cherished memories.
Visit the Website for more details.
9. Burdock Hotel Istanbul, Autograph Collection
Experience the magic of Ramadan at the Burdock Hotel Istanbul, Autograph Collection in the historic center of the city. During Ramadan, the hotel will offer delicious Iftar and Suhoor menus featuring traditional Turkish dishes. Guests can relax and unwind at the hotel's stunning rooftop terrace with panoramic views of the city and the Bosporus.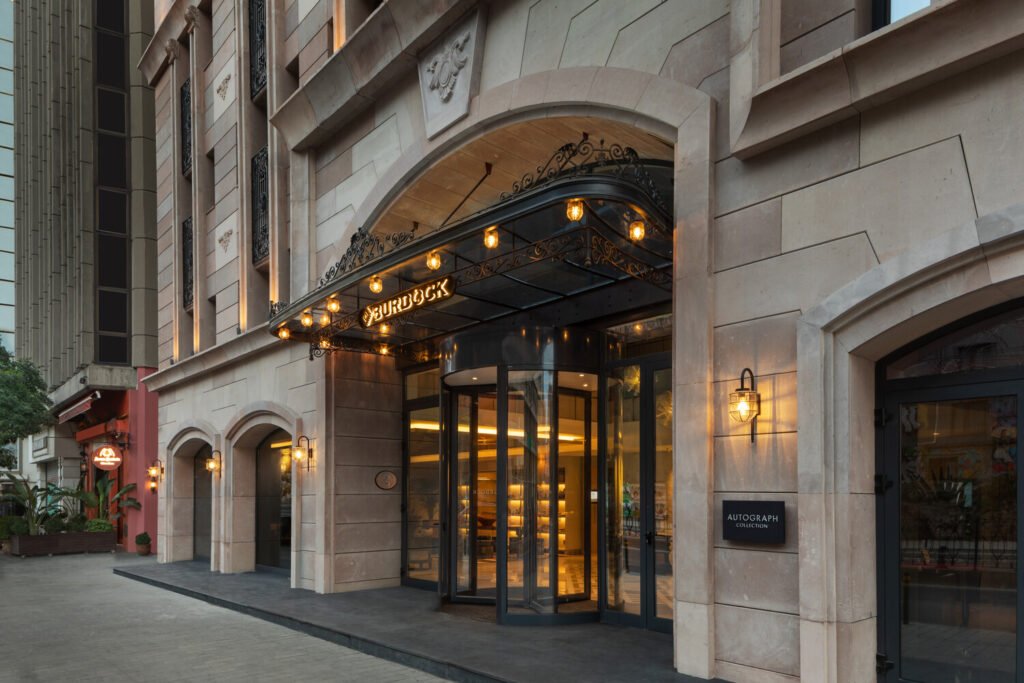 With great attention to detail, the Burdock Hotel Istanbul promises to deliver a memorable and enriching Ramadan experience. Book your stay now and immerse yourself in the rich culture and traditions of Istanbul during this special time of year.
Visit the Website for more details.
10. Renaissance Polat Istanbul Hotel
Situated in Istanbul, one of the world's most vibrant and bustling cities, Renaissance Polat Istanbul Hotel boasts breathtaking views of the Marmara Sea and the Princess Islands. Its sophisticated decor, welcoming atmosphere, and unparalleled hospitality make it an ideal venue to break the fast with loved ones.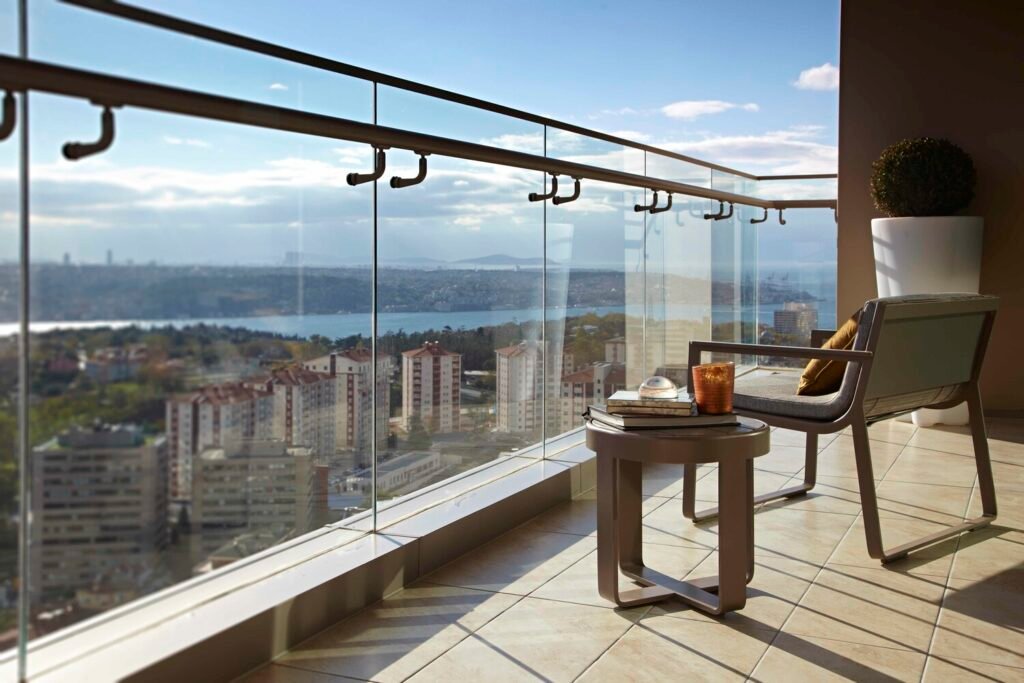 The hotel's opulent Iftar buffet is a gastronomic journey, featuring an array of traditional Turkish and international cuisine. With its luxurious amenities, superior service, and panoramic views, this hotel provides an unforgettable Iftar experience that guests will cherish for a lifetime.
Visit the Website for more details.
11. Four Points by Sheraton Doha
With its lush setting and welcoming ambiance, Four Points by Sheraton Doha is a stunning destination to gather with family and friends to enjoy Ramadan Iftars together. Guests can indulge in a sumptuous buffet of traditional Arabic and international cuisine in Mushaireb Restaurant, with a wide range of delicious dishes to choose from.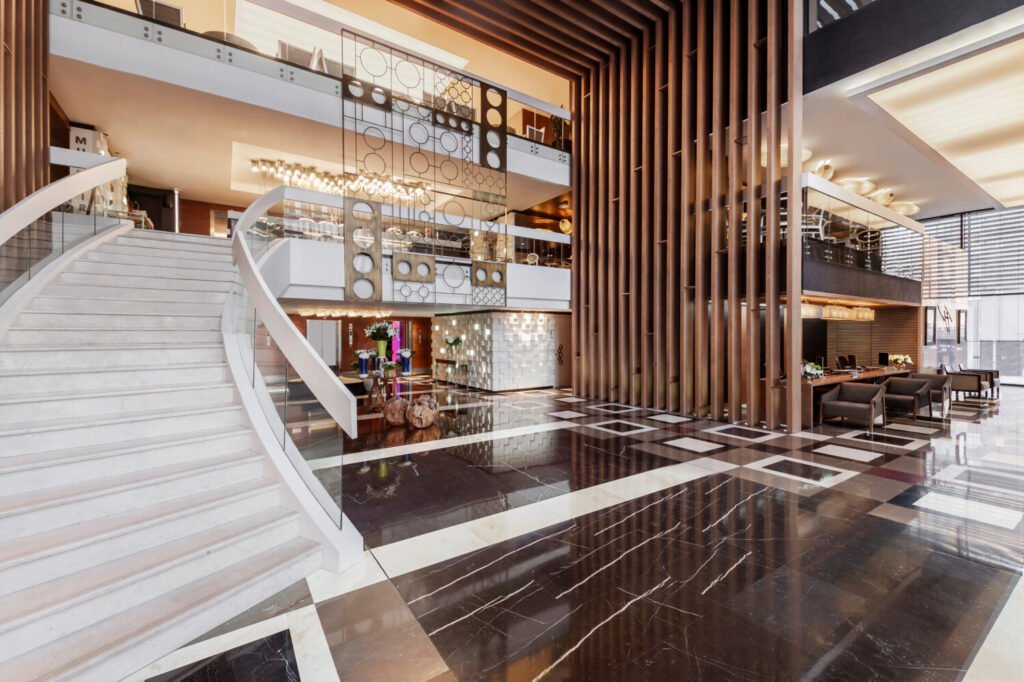 Four Points by Sheraton Doha provides an extraordinary Iftar experience that guests will treasure for a lifetime. For any bookings of 2 persons and above, a 10% discount would be available to redeem.
Visit the Website for more details.
Gift Guide
NAPPA DORI, the premium lifestyle brand known for its handmade leather goods and accessories, has put together its list of must-have products for Ramadan and Eid gifting this year. The curated selection includes a range of elegant and stylish items that are made to last and are perfect for celebrating the festive season.
Watch Case
This sleek, travel-friendly case is hand-crafted in genuine leather with a handwoven ikat lining, features gently padded cushioning to protect your watch from scratches, and is equipped with snap buttons for ease of closure. A practical yet thoughtful gift.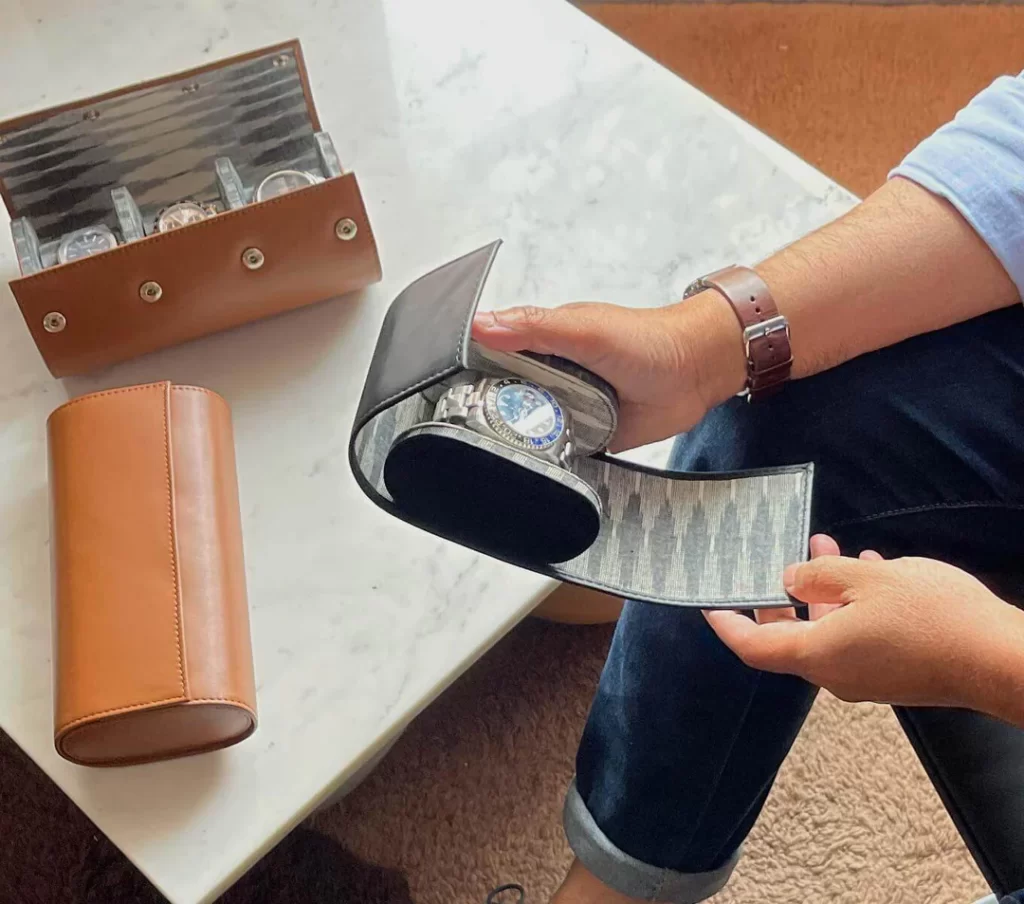 2. Harness Organiser
Available in black, tan, and clay, this genuine harness leather organiser is designed specifically to hold an A5 notebook or an iPad Mini. It has two pen loops and several card slots and pockets.
3. Cheese Knife Kit
Coming in a set of three, this knife set will certainly elevate your cheese board. Featuring an intricate hand-woven pattern on the handles, this set includes a parmesan knife, flat knife and a tapered knife.
4. The F Tray
This elegant tray is perfect for serving snacks and appetisers during Ramadan or Eid gatherings and comes in numerous colours including grey, peach and pista green. With water-resilient vinyl flooring and powder-covered sheet metal edges, this contemporary serving tray has handles made from genuine leather. It is available in sizes large, small and mini.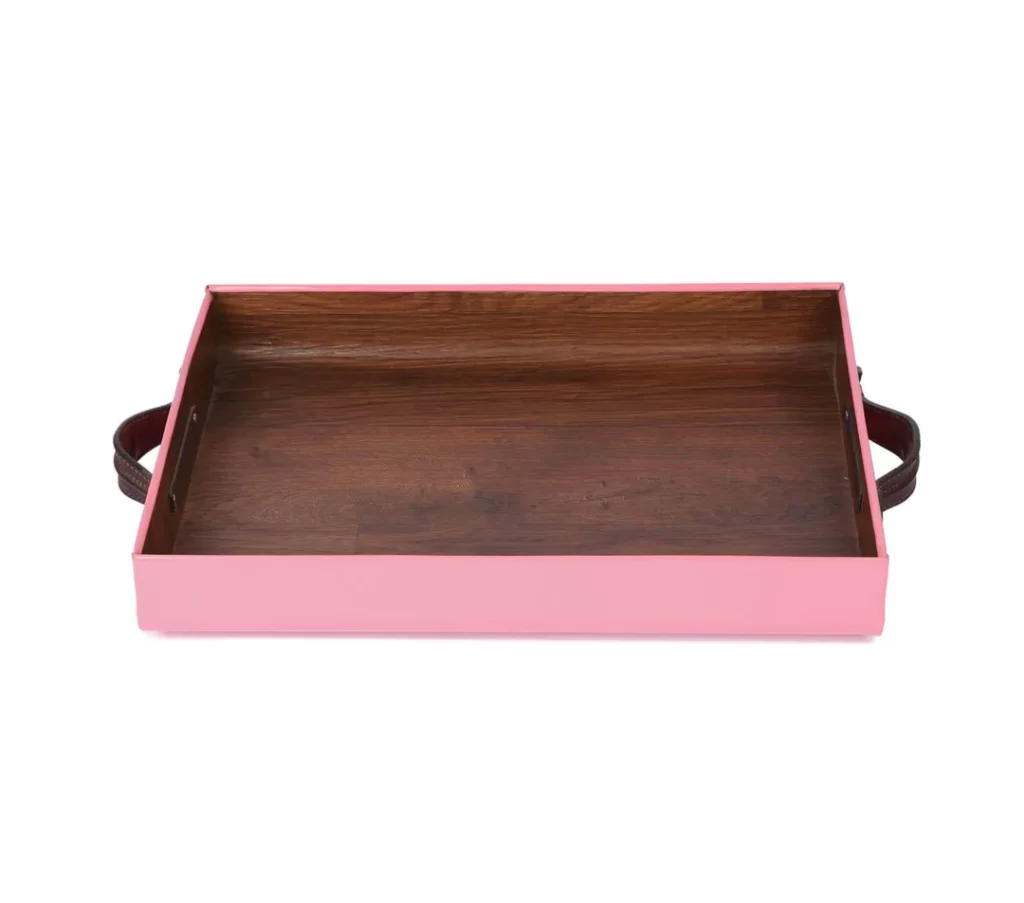 5. Serving Board
This stunning hand-carved Acacia wood serving platter has braided genuine leather details surrounding the grip for added stability and design. This platter can be used to display food at Iftar or can be hung on the wall and admired as a piece of art. Theolive oil coating adds a natural sheen and breathability while preserving moisture.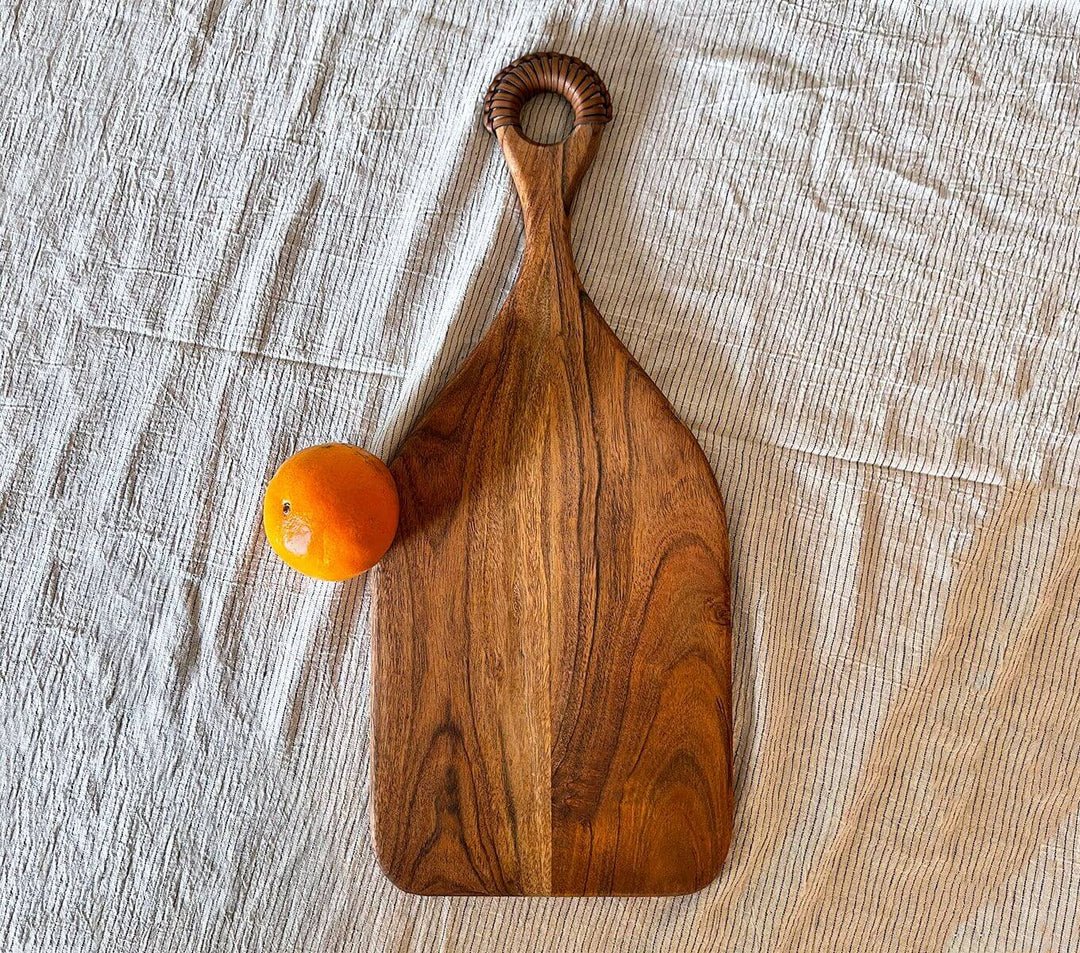 6. Crescent Belt Bag
This leather crescent belt leather, handcrafted in genuine leather, is an elegant hands-free accessory that can take you everywhere from work to the airport. This makes the perfect thank-you gift for a host at Ramadan or an Eid surprise for a loved one!
With their focus on quality, craftsmanship, and style, NAPPA DORI products are the perfect choice for anyone looking to celebrate Ramadan and Eid in style. From elegant serving trays to stylish accessories, NAPPA DORI has everything you need to make your festive season truly special. All NAPPA DORI products are available at their retail showroom in Al Quoz and online.
NAPPA DORI Showroom: Unit E10, Alserkal Avenue, Al Quoz, Dubai +971 4 254 8644 Instagram : @nappadoriuae