LEGOLAND® Hotel in Dubai has recently launched its official video on the occasion of its 'four-month' opening anniversary marking the first and only LEGO® themed Hotel in the Middle East. The 30 second video showcases the ultimate LEGO® sleepover adventure that is experienced by all families at LEGOLAND Hotel, with its unique concept and its kids' dedicated facilities and experiences.
The video highlights the LEGO® adventure at LEGOLAND Hotel through the eyes of the children that experience a wide range of fun activities – including checking in at the kids' height reception counter, staying at an awesome 'Pirate' fully themed room, dancing at the unique disco elevator, choosing their favourite dish at the kids' height buffet of Bricks Family Restaurant, having fun at the outdoor family pool, taking selfies with LEGO walking characters as well as enjoying the unique creative workshop that offers playful LEGO themed learning adventures for children of different age groups.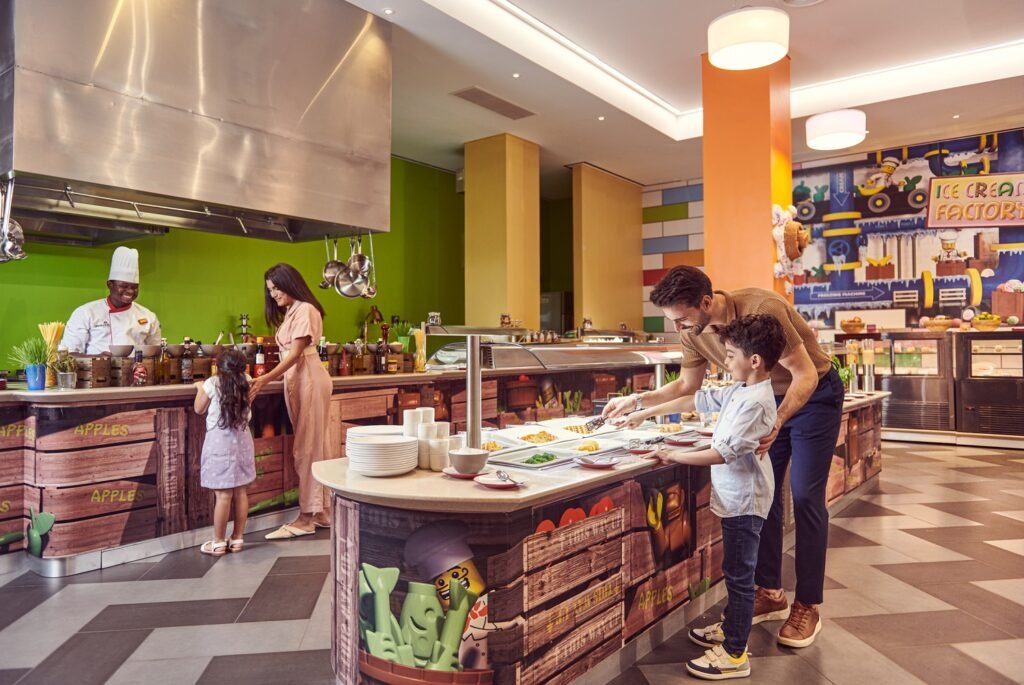 LEGOLAND Hotel is part of LEGOLAND Dubai Resort featuring LEGOLAND® Dubai theme park and LEGOLAND® Water Park and is located only 130 baby steps away from both parks, making it the perfect destination for families looking to enjoy every minute of their LEGO adventure. All LEGOLAND Hotel packages include breakfast and Park access.
To view the official LEGOLAND Hotel video, please visit LEGOLAND Hotel, Dubai – YouTube