Life Diagnostics is pleased to announce that 2022 AACC Middle East will take place from November 5-6 at the Grand Hyatt in Dubai, UAE. Held in partnership with AACC — a global scientific and medical professional organization dedicated to better health through laboratory medicine — AACC Middle East is a two-day conference paired with a dynamic exhibition that brings the latest in laboratory medicine to the Middle East region. At the conference, attendees will have the opportunity to network with their peers and experts from the U.S. and the Middle East to share knowledge and learn about new breakthroughs in laboratory medicine.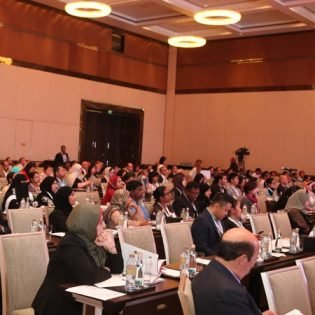 Hosam Fouad, Founder, and CEO of Life Diagnostics, wishes every lab professional attending AACC Middle East to benefit from the carefully designed educational program, meet the experts, and visit the expo and have the maximum networking opportunities. Hosam said, "Laboratory professionals have played a heroic role during the COVID-19 pandemic so it's time to meet, connect and exchange experiences and challenges we all faced during the past two years."
Rania Bedair, MD, PhD, CMO of Life Diagnostics, and a member of the scientific committee of the conference confirmed that laboratory management and quality assurance will be key conference focus areas. Moreover, several other up-to-date topics pertinent to the field of laboratory medicine will be addressed such as emerging biomarkers and technologies, women's and children's health including Non-invasive prenatal testing, newborn screening programs, and pediatrics reference intervals.
Hisham Shams, MD, PhD, CSO at Life Diagnostics, and a member of the conference's scientific committee added that topics were carefully selected and tailored to cover areas of interest to lab professionals in the region.
Topics like lab challenges in COVID-19 testing and the lessons learned from the pandemic will be included.
Date:  November 5-6, 2022
Venue: Grand Hyatt, Dubai
Website: https://www.aaccme.com
Registrations: https://www.aaccme.com/pricing/