Turn on the heat, sweat it out and get in shape with the best of Dubai Fitness Challenge. Exciting events, huge discounts on active wear and much more – Here is everything you need to know about the Dubai Fitness Challenge!
1. Dubai Festival City launches a brand-new series of fitness events for all the family
In line with the UAE's Wellbeing Strategy 2031 on health and fitness, Dubai Festival City encourages community members and beyond to improve their physical and mental wellbeing through fun family-friendly fitness events such as the Festival Fitness Series. Registrations are open today – Mark your calendars and sign up now at raceme.ae.
Doughnut Run
The yummiest run is back for the second time this season! To be hosted on November 13th, 2022, participants and their families will run/walk to the first doughnut station (1KM) to eat 1 whole doughnut and when ready to leave the station (with an empty mouth), a wristband will be given and sent back on the 1KM route towards the finish. Racers will be given a wristband for every doughnut eaten.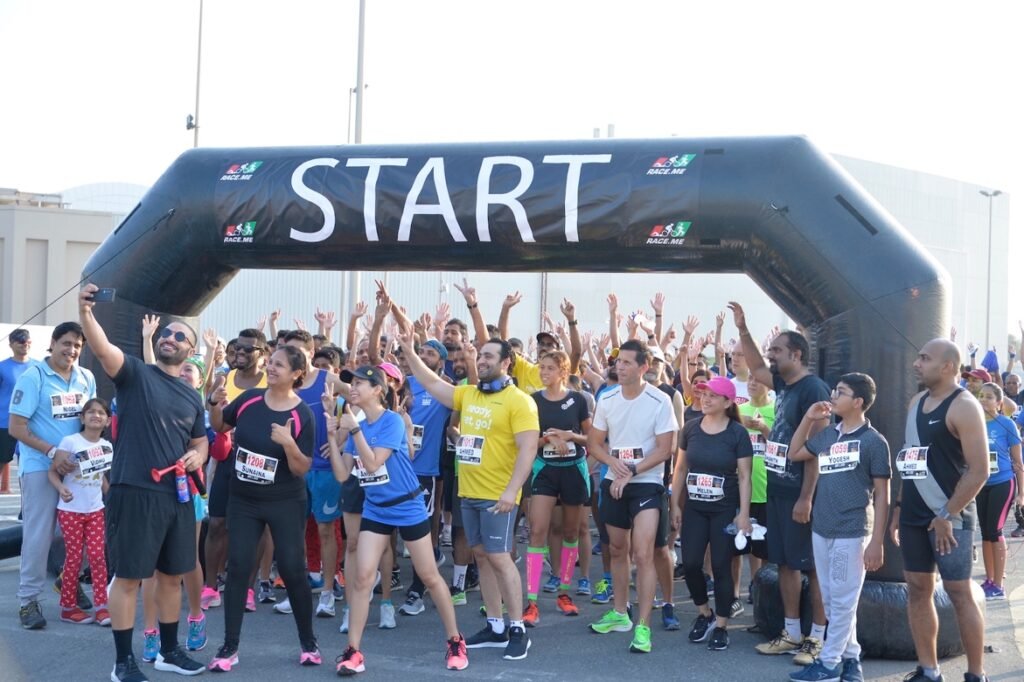 Santa Run
For all the fit festive lovers, the most anticipated festive run returns! Dubai Festival City's annual Santa Run is set to take place on December 10th, 2022. The Santa Run offers three distances — 1km, 2.5km and the more seasoned runners can register themselves for the 5km distance.
Dubai Festival City is a vibrant, holistic destination that brings visitors and their families together to enjoy entertainment, hospitality, and leisure offerings. All ages and abilities can take part in these different sporting activities and have fun while at it. Residents across the UAE are welcome to come out as a family and encourage each other to get to the finish line. Families and friends can head to Race Village to watch the fun and enjoy a variety of healthy breakfast offerings available at the Dubai Festival City Mall. For more details on Dubai Festival City, please visit dubaifestivalcity.com.
2. Dubai Fitness Challenge – the ultimate athleisure essential
Iron Tribe, a young UAE-born athleisure wear brand promises power-packed versatility with its fresh vibes and minimalist style. It was imagined for the "social" athlete: the millennial urbanite who wants to save time and create a look that can take them from yoga to after hours.
Launched in 2019, Iron Tribe is now bringing its latest collection and first venture into women's apparel with Resurge. Resurge is inspired by the re-entry into the new world we face post-covid. The Founder Raj Pagarani realised that there was an entire workforce that no longer needed to be constricted to high street fashion that was not functional.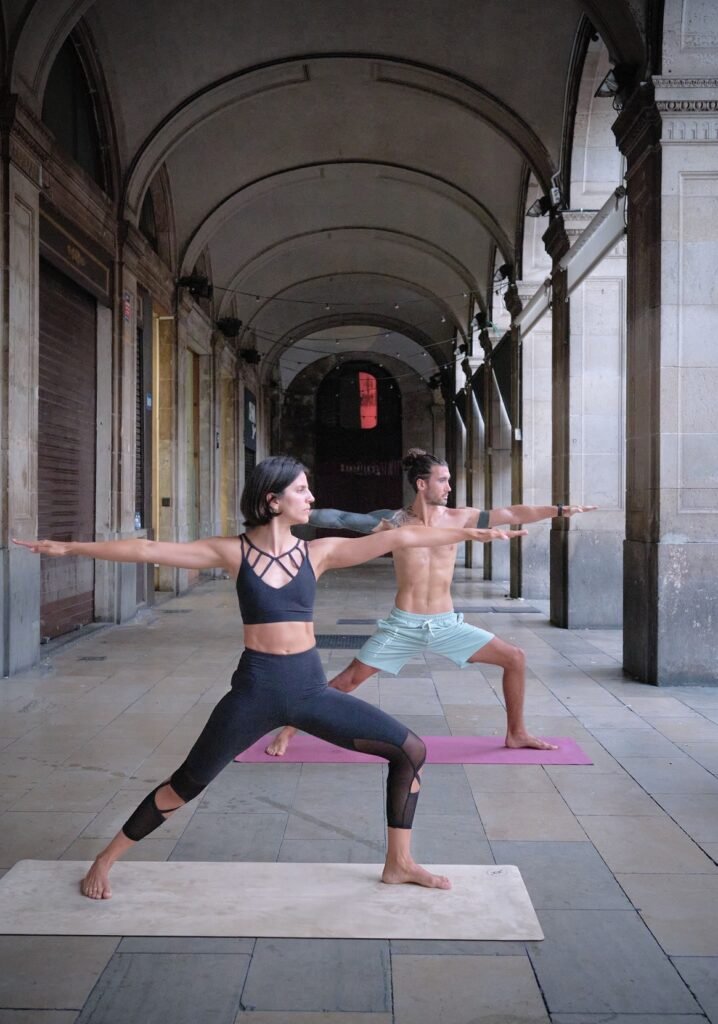 With cool crisp pastel hues, the collection is devised to withstand the city's heat. All the clothing is designed to be able to mix and match to create a look to take you through the day. However – Iron Tribe clearly stands out of the crowd because beyond comfort – it statement pieces that exude confidence. The Resurge range includes crop tops, shorts, leggings, sports bras and tank tops for women and shorts,vests and t-shirts for men. Check out Iron Tribe's latest collection exclusively on www.irontribe.co
3. SLS Dubai Teams Up with Storm Cycling for Dubai Fitness Challenge
SLS Dubai is joining forces with Storm Cycling for the citywide fitness initiative to bring the action in an even higher gear. Upheld by a strong commitment to a healthy and active lifestyle, Storm Cycling and SLS Dubai will be delivering a powerful and soulful experience to the participants of the fitness movement that was launched by His Highness Sheikh Hamdan bin Mohammed bin Rashid Al Maktoum.
The action-packed weekly sessions will be hosted poolside on Privilege's terrace on the 75th floor, offering unobstructed views of Dubai's concrete jungle. Featuring Storm Cycling's signature 45-minute outdoor experience – "Ride in the Sky" – the holistic workout sessions will not only focus on physical wellness but will also shed light on the importance of mental health by setting an intention for the day in every class.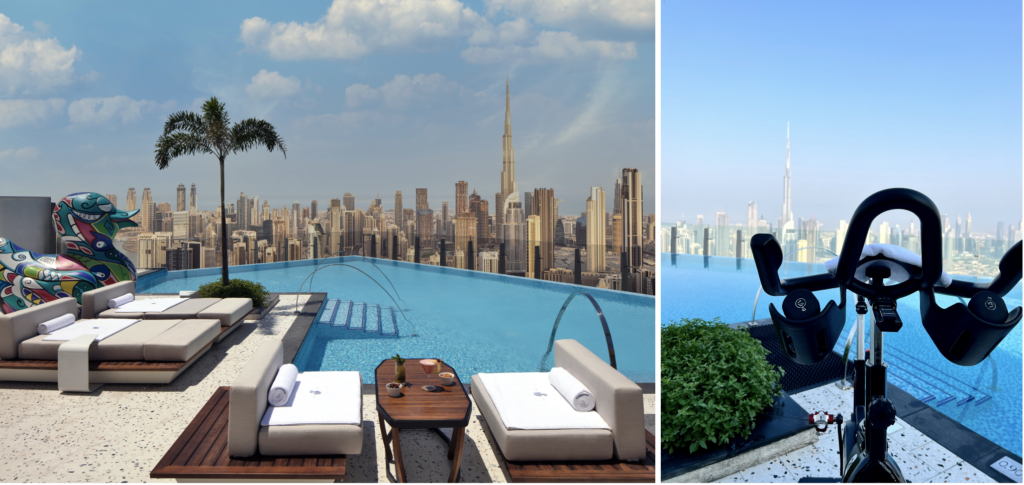 Date: Every Saturday
Time: 9:00 AM – 9:45AM
Price: AED180
Inclusions:
45 Minute cycling class
Healthy Juices and Smoothies
25% Ciel Spa discount on the day of the class
Location: Privilege, 75th Floor, SLS Dubai 
Validity: From 29th October – 26th November 2022
Reservations & prior booking required: 04 607 0654 | +971 56 417 3887
Fitness enthusiasts can expect to be trained by the very best instructors from Storm Cycling with a feel-good soundtrack from '90s and '2000s classics and popular remixes designed to ride to the beat of the music for a soulful experience. Available on Saturdays, starting October 29th, from 9:00AM to 9:45AM, as part of the class package, workout-goers will also be treated to a healthy smoothies and juices. Attendees will also receive a 25% discount from Ciel Spa on the day of the class to pamper and relax after the high-octane session.
4. L'Couture and Kempinski Hotel Mall of the Emirates collab to provide free fitness classes
Kickstart your weekend with L'Couture, the female athleisure brand supporting you in your sweatiest pursuits, keeping you active through the Dubai Fitness Challenge. With a line-up of top instructors, every Friday and Saturday at 8.30am, offering a mix of practices with numerous health benefits, including yoga, mat Pilates and strength & conditioning training, available for all levels around the pool at the beautiful Kempinski Hotel Mall of the Emirates.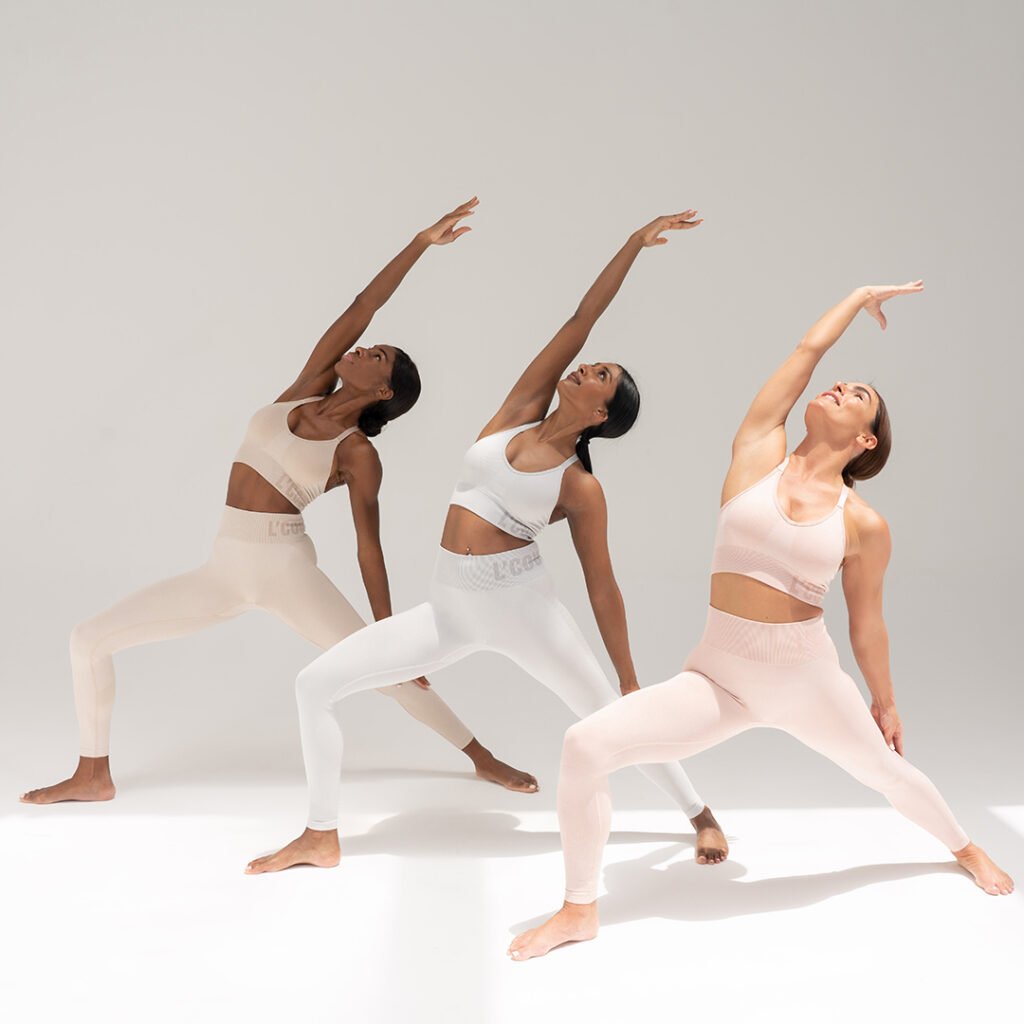 Starting on 29th October with Abs & Booty Sculpt, using bodyweight exercises to effectively tone and sculpt target areas, leaving you feeling stronger. Ending with the final class on 26th November of Strength & Conditioning focusing on building strength, toning and fitness. After the class enjoy 20% off breakfast at the Aspen Lobby Lounge at the Kempinski Hotel. You'll also receive 15% off when you visit the L'Couture store in MOE or on lcouture.com.
Itinerary:
Every Friday and Saturday
8.30am -9.15am
Saturday 29th Oct – Abs & Booty Sculpt
Friday 4th Nov – Vinyasa Flow
Saturday 5th Nov – Energising Yoga
Friday 11th Nov – De-Stress Flow
Saturday 12th Nov – Mat Pilates
Friday 18th Nov – Gentle Flow Yoga
Saturday 19th Nov – Mat Pilates
Friday 25th Nov – Gentle Flexibility Flow
Saturday 26th Nov – Strength & Conditioning
Offer: Complimentary class, 20% off breakfast at the Aspen Lobby Lounge at the Kempinski Hotel and 15% off at L'Couture.
Location: Kempinski Hotel Mall of The Emirates, pool at Mosaic chill bar, 2nd floor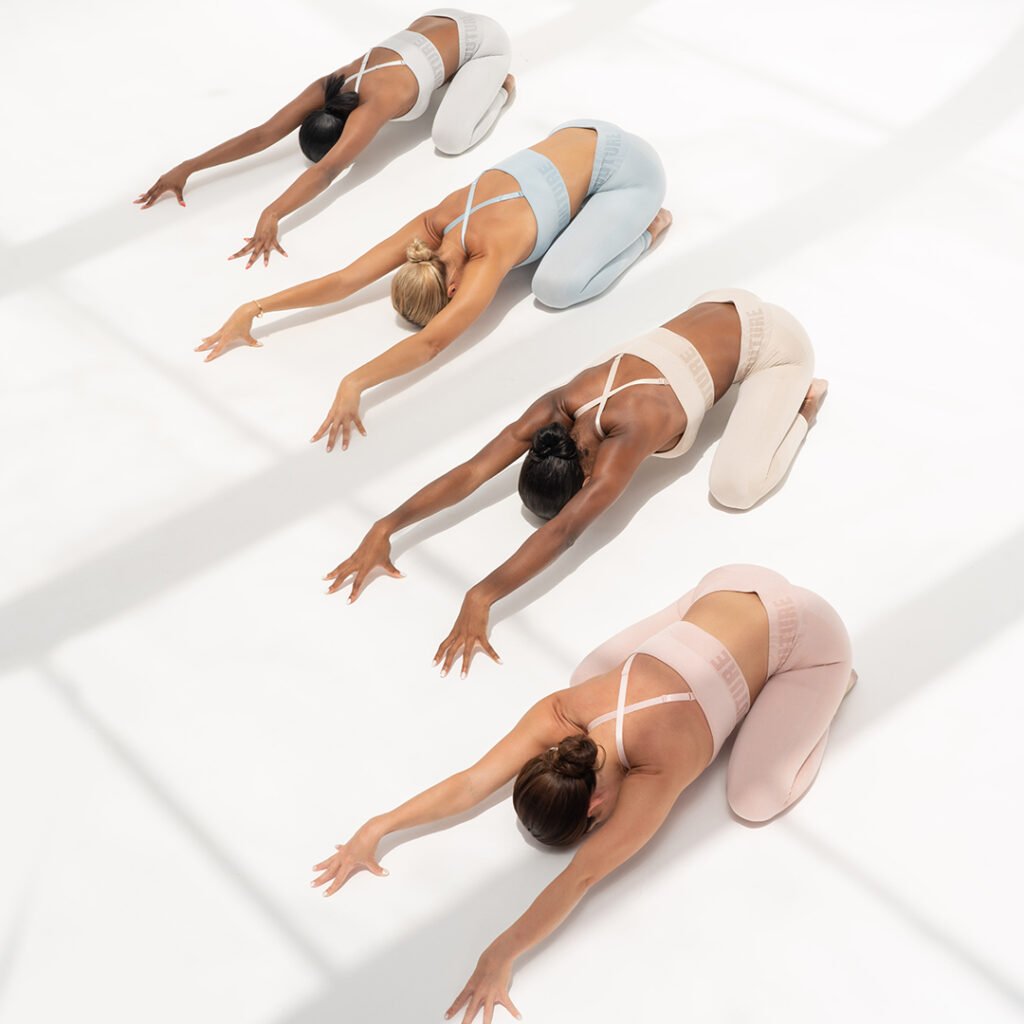 All classes are complimentary but limited spaces available, book through the website www.my.coredirection.com/booking to avoid disappointment. To get the look visit the L'Couture store in MOE, level 1, opposite Hermes, before or after your class.
5. Dubai Parks and Resorts opens registration for Giant Duathlon
With the residents of Dubai all set to get moving during the Dubai Fitness Challenge (DFC), Dubai Parks and Resorts has announced it will be hosting the first of the Giant Duathlon series in collaboration with Race ME, Giant, and Dubai Sports Council.
Taking place at the track around Dubai Parks and Resorts on November 5th, the race will commence at Riverland Dubai from 6:00 am to 9:30 am. As participants enjoy the cool weather and beautiful views, they will then transition onto the bikes around Dubai Parks and Resorts and make their way back to Riverland Dubai to complete the duathlon with another run.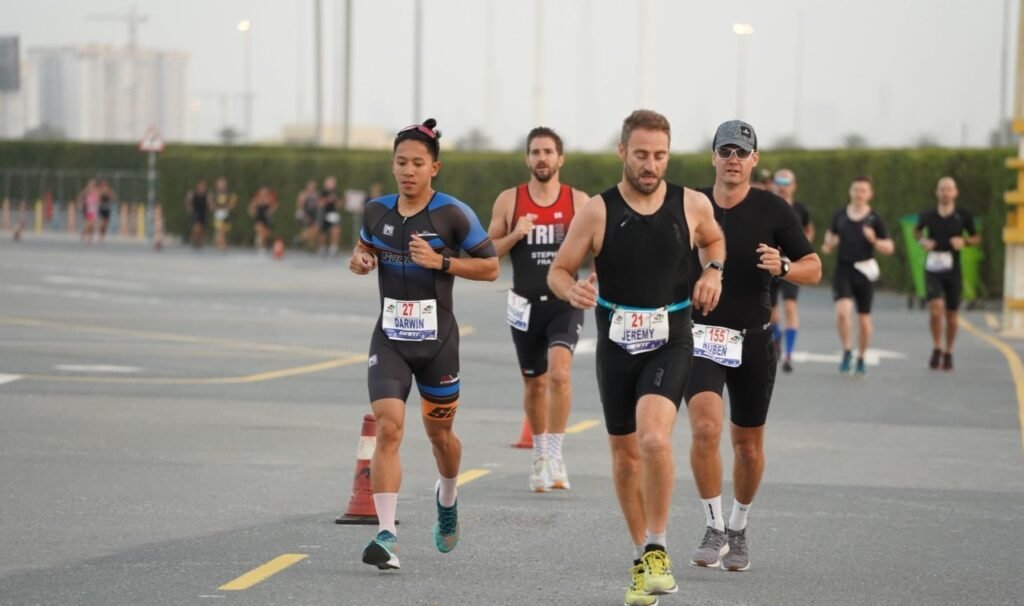 Starting at AED 140, the duathlon is open to people of all fitness abilities from ages 8 to over 50, with different categories including the Super Sprint, Sprint Distance, Standard Distance, and Teams – each having different running and biking distances.
Participants will receive a finishers medal and a limited-edition t-shirt at the newly opened Viva Ristorante at Riverland. Registration is now open https://raceme.ae/event/giant-duathlon-1/