Home-grown Punjabi restaurant, Dhaba Lane is all set to add fun to the celebrations of Dubai Residents by offering complimentary goodie bags for children alongside some delicious authentic punjabi delicacies and foot tapping music all through the weekend.
Celebrate the onset of Harvest Season with Dhaba Lane
Weekend Long Celebrations from 13th January to 15th January
Diners To Get Complimentary Goodie Bags
The festivity of pomp and galore, Lohri also known as kite flying festival is around the corner falling on Thursday, 13th January. (Lohri is a Punjabi festival that marks the harvest season, and is also celebrated across different states of India as Makar Sakranti and Pongal.)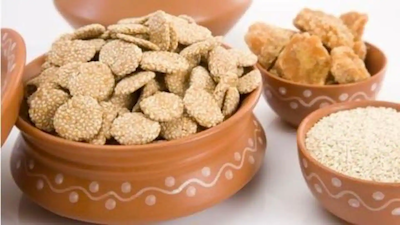 Dhaba Lane is treating its guests with complimentary pouches filled with traditional Lohri treats of popcorn, peanuts and gajak (a dessert made of sesame seeds and jaggery) to mark the celebrations.
Some of the popular Punjabi dishes on Dhaba Lane's menu include: Sarson da Saag and Makki ki Roti, Makkai Methi Ke Kebab, Dhaba Tandoori Murg, Punjabi Kadi Pakora with Rice, Aloo Gobhi Adraki, Amritsari Palak Wadi, Dal Makhan Maar Ke with Naan bread or Lacha Pratha, and Moong Dal Halwa.
Eti Bhasin, Owner at Dhaba Lane says, "Lohri is the beginning of harvest festival in Punjab, and each year we celebrate by creating the same aura and enthusiasm, by calling upon Dholki guys and gifting goody bags. This year, to be in line to curb the rise of CoVID, we may not have dholak guys, but maintain the same spirit and as Lohri falls on a Thursday, we shall be having a weekend long celebration, with some foot tapping music, and gift bags for children. It's a festival to be celebrated with family, and what better way to do it in Dhaba style, at Dhaba Lane"