Madame Tussauds Dubai is always looking for ways to update the experience with new and exciting additions! For a limited time, the figures of Mahatma Gandhi and the creator of Madame Tussauds, Marie Tussaud herself, have joined the superstars! Together with these new additions, a new combo ticket, Madame Tussauds & The London Project Combo is now available for all you A-Listers out there. The figures of Mahatma Gandhi and Madame Tussaud herself can be seen in the attraction until November.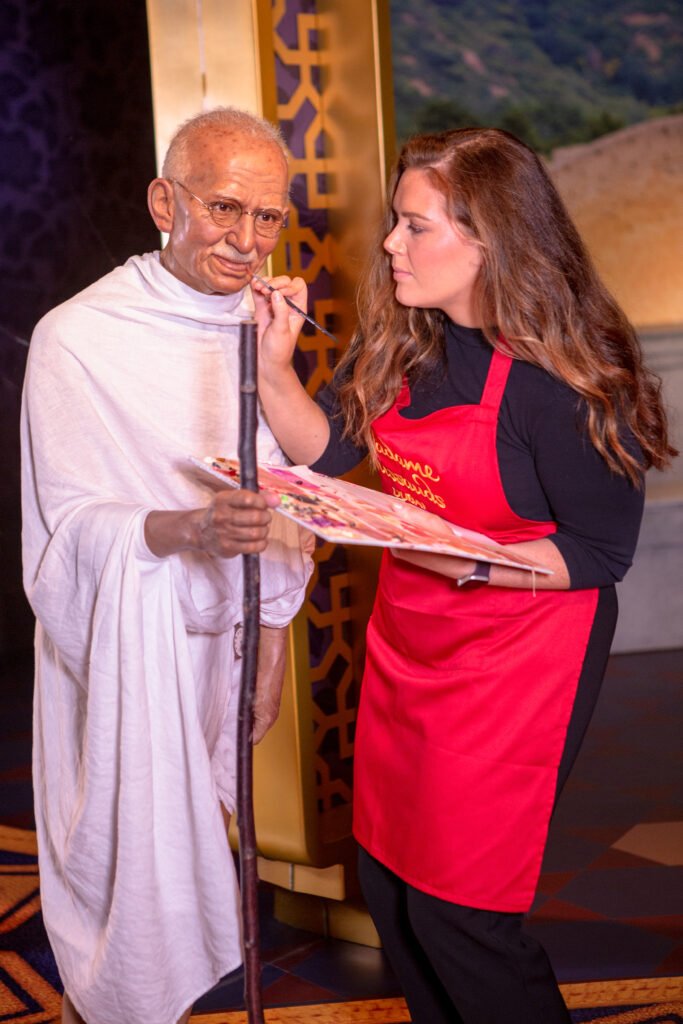 "Dubai is a global tourist destination with some of the world's most exciting attractions and has a growing resident population, so it was the perfect choice for our first Middle East attraction. Madame Tussauds Dubai is located on Bluewaters, a luxury retail, hotel and attraction 'must visit' destination for all tourists and residents alike", said a Madame Tussauds team member.
Madame Tussaud's figure will be placed in the Leaders & Royals zone too, enhancing the VIP Tour called the Exclusive Fame Experience. On this 90-min tour, guests get an inside look and fun facts into the origin of Madame Tussauds and the celebrities and stars. The artists give insights into the making of the figures and guests receive unlimited digital photos and a gift bag.
"Madame Tussauds Dubai is home to figures of the world's most prominent global icons including some of Hollywood's leading celebs like Tom Cruise, Jennifer Lawrence, Jackie Chan; leading superstars from Bollywood like Shahrukh Khan, Katrina Kaif, Kareena Kapoor; top sports icons like Sachin Tendulkar, Lionel Messi; globally acclaimed musical icons like Rihanna and the world's top leaders like Her Majesty Queen Elizabeth II, Narendra Modi and Xi Jinping. In addition, there are 16 regional figures that can be seen only at Madame Tussauds Dubai. These singing sensations Nancy Ajram, Maya Diab, Mohammed Assaf, Balqees Fathi and more.
The attraction is divided into seven zones – Leaders & Royals, Fashion, Film, Media, Bollywood, Sports and A-List Music Party:
Leaders: Xi Jinping, Her Majesty Queen Elizabeth II, Narendra Modi and many more
Fashion: Cara Delevingne, Kylie Jenner, Kendall Jenner, and many more
Film: Tom Cruise, Vin Diesel, Marvel superhero Spiderman and many more
Media: Kris Fade, Ahmed Fahmi and Hassan El Shafei
Bollywood: Shah Rukh Khan, Ranbir Kapoor, Amitabh Bachchan Katrin Kaif and many more
Sports: Lewis Hamilton, Muhammed Ali, Sachin Tendulkar, and many more
Music Party: Justin Bieber, Pharrell Williams, Will Smith, Rihanna and many more"
"Our guests are thrilled to see their favourite celebrities at Madame Tussauds Dubai! There are many opportunities to interact with the figures – at the penalty kick in the Sports Zone, the catwalk in the Fashion Zone and on stage in the A-List Music Party. Guests marvel at the artistry behind the making of the figures and are amazed at the attention to detail. Many of our guests spend hours posing and taking selfies with all of their favourite super-stars and we have been thrilled to see the social media content shared!"
Madame Tussauds has been welcoming the 'new normal' whole-heartedly after the restrictions on movement were lifted. Like most recreational places, the chain has also been witnessing a strong comeback post COVID.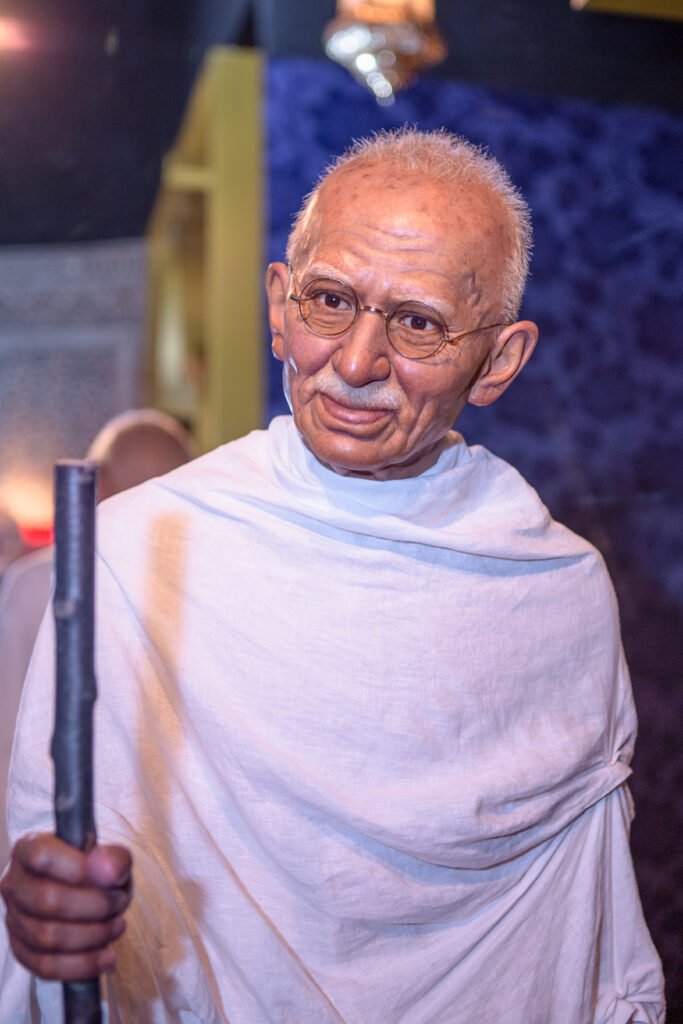 "Around the world, and especially in Dubai, we see a strong recovery from the COVID-19 pandemic. While adhering to the local regulations, we have been able to welcome our guests back to Madame Tussauds in a safe way. We offer pre-booking on our website to ensure entry and our team of hosts are available throughout the attraction to ensure that guests are enjoying themselves while being safe. We have introduced a VIP Tour, called the Exclusive Fame Experience, for those looking for a guided tour complete with a dedicated photographer, a talk from one of our team of artists and gifts from our souvenir shop."
To maintain the excitement and to pay respect to the great leaders and loved stars that keep emerge, Madame Tussauds chain keeps busy updating new figures and exciting activities! "Every year, new figures are revealed and we have some exciting upcoming announcements! I can't give away any secrets, but guests can follow us on our social media channels to be the first to hear more!"
We cannot wait to see what the chain has to offer next! If you wish to visit the museum or simply want to keep up with their exciting announcements; visit their website here.