Eid Al Adha celebrations should be extravagant and grand! And there is no way the UAE will settle for anything less. As we gear up for the celebrations, outlets across the UAE are offering amazing deals and offers to add a grand touch to your celebrations. Here are some of the best deals and offers that you should not miss!
1. Eid Al Adha Menu at Laung by Peppermill, Nation Towers Abu Dhabi 
This Eid Al Adha, head to the newly opened Fine Dining Indian restaurant, Laung by Peppermill at Nation Towers on Corniche Abu Dhabi to indulge in their Eid Al Adha special Biryani Menu. The special menu consists of six varieties of flavourful biryanis perfect to share with your family and friends. Available from 8th July to 18th July, the menu highlights include Raan Biryani (AED 149), Rampur ki Biryani (AED 69), Lahori Biryani (AED 79),Nizami Biryani (AED 85), Soya Chaap Biryani (AED 55) and Veg  Biryani (AED 55). Don't forget to pair the biryani with Laung by Peppermill's drinks from the summer special cooler menu. 
What: Eid Al Adha Biryani Menu
When: 8th July-18th July
Price: Starts at AED 55
Address: First Floor, Nation Towers, Corniche, Abu Dhabi, UAE
Instagram: @laungbyppm_uae
Contact Details: +971 2 886 8877, +971 56 996 5750
2. 4-Day Brunch at High Note Aloft Mina
This Eid Al Adha, High Note Pool & Sky Lounge Aloft Mina is all set to host their popular aqua brunch for four days in a row. Starting from July 9th, the aqua brunch comes in 3 different choices – Soft at AED 149, House at AED 199 and Premium at AED 249. 
What: Eid Al Adha Aqua Brunch
When: 9th July-12th July, 12noon-6pm
Brunch Price: AED 149/199/249 
Address: Rooftop Level, Aloft Al Mina Hotel – Dubai – United Arab Emirates
Instagram: @highnotedxb
Contact:  +971 58 591 8153
The brunch offers an international set menu for Vegetarians and Non-vegetarians consisting of a 3-course meal. Commence your appetite with Starters such as Mango Habanero Chicken Wings, Mutton Pepper Fry, Stir Fry Baby Corn, Shitake Mushroom-filled Veg Spring Roll. Indulge yourself in Mains such as Grilled Chicken Breast with Garlic Butter Vegetables, Penne/Spaghetti Pasta with your choice of sauce, Butter Chicken or Paneer Butter Masala with Jeera Rice and Garlic Butter Naan. Finish it off with comforting Desserts such as Saffron Ras Malai, Mini-Opera Cakes and Gajar Ka Halwa. 
3. All You Can Eat at Khau Galli At AED 49 (No Hidden Conditions) 
The popular filmy, vibrant & colourful Dubai restaurant Khau Galli, located by the lakeside in Cluster T of JLT, is all set to pamper it's customers with a jaw dropping offer running throughout the Eid Al Adha Long Weekend.
What: All You Can Eat for AED 49 
Where: Khau Galli, Jumeirah Lakes Towers 
When: Eid Al Adha Long Weekend 
Address: Lake Level, Cluster T, JLT
Call: 04 5896525
For AED 49, you can order anything and everything on the menu. There are no restrictions on what you order and how much. Wondering what's on the menu? From different varieties of chaats to pav bhaji, cheese maggi, chole bhature, pakodas, samosas, momos, sandwiches, veg tandoori grills, dosas, idlis, Sizzlers, main course Indian dishes, desserts, chai and other drinks; there's a lot to look forward to at Khau Galli.
4. Eid-Al-Adha Special Menu at Jehangirs Al Mankhool
At this auspicious festival of Eid-al-Adha, Jehangirs, a restaurant specializing in Indian, North Indian, and Mughlai is presenting a special menu.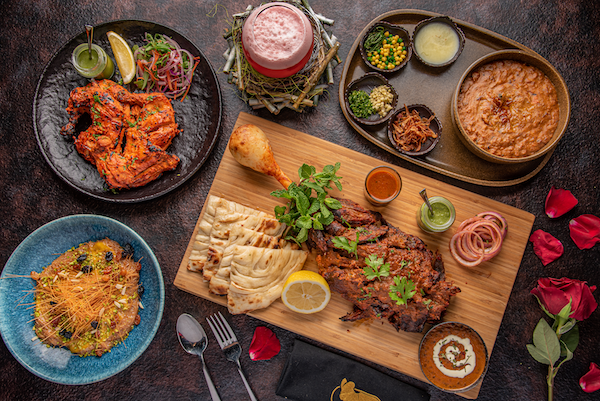 What: Special Menu 
When: 9th July-12th July
Price: AED 155 for two (approx.)
Address: M Square Building – Shop No. 5 – Sheikh Khalifa Bin Zayed St – Al Mankhool – Dubai – United Arab Emirates
Instagram: @jehangirs.restaurant
Contact:  +971 4 591 6167
The special menu includes a variety of mouthwatering dishes such as a whole leg of lamb aka Raan, marinated in Indian spices and roasted to perfection for 95 AED. A meat lover's delight Raan Biryani, a whole leg of lamb marinated overnight in spices, slow-cooked, and chargrilled to perfection for 145 AED. Amazingly delicious and nutritious Haleem, a savory Indian porridge made with meat, wheat, and lentils for 55 AED. Whole Roasted Chicken aka the all-time favorite Tandoori Chicken, marinated in yogurt and spices in a tandoor for 69 AED. And to finish off the lavish meal, Sheer Khorma, A rich sweet pudding made with vermicelli, milk, dates, dry fruits, and ghee for 25 AED.
5. "CHAAT PER CHARCHA" Deal at Sagar Ratna – Unlimited Chaat for AED 50 for 2
This Eid Al Adha, want to eat something sweet & Tangy? Does Chaat hit the right chord? Hit the homegrown vegetarian Marwari restaurant, Sagar Ratna to indulge in unlimited chaat. It covers 2pax for AED 50 and one can order absolutely anything from the chaat section of the menu, including the newly launched and viral Pink City Pull Me Up Chaat. 
What: Chaat Par Charcha Deal… 
When:  7th July-14th July
Price:  Unlimited Chaat for two for AED 50 
Address: 
Cluster R, Lake Side, Jumeirah Lakes Towers – Dubai – UAE
Oud Metha Building – Oud Metha Rd – Dubai – UAE
Instagram: @sagarratnadubai
Contact Details: +971 4 453 3364
The deal is valid from 7th-14th July from 4pm-7pm. Some of the tempting chaats on Sagar Ratna's menu include; Paani Puri, Bhel Puri, Dahi Vada, Dahi Puri, Jodhpuri Shahi Samosa Chaat, Jaipuri Chaat, and Masala Boondi. 
6. Eid Al Adha Menu at Dhaba Lane
The homegrown Punjabi restaurant, Dhaba Lane has introduced a special menu consisting of all popular & traditional dishes preferred and enjoyed by families celebrating the occasion of Eid Al Adha. Available from July 8th to July 11th, the Special Eid Al Adha menu consists of  Dahi Bhalla, a popular street eat in Delhi for cold starters and a variety of kebabs such as Banjara Kebab, Seekh Kebab and Fish Tikka for hot starters.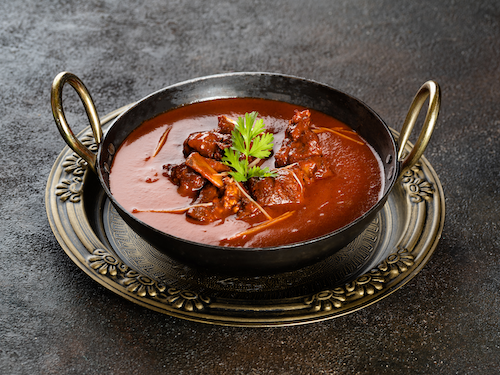 What: Eid Al Adha Menu
When: July 8th to July 11th, All Day 
Price: Starts at AED 22
Address:  
Dhaba Lane Karama: Opposite Spinneys. Behind Park Regis Kris Kin Hotel, Al Karama, Dubai 
Dhaba Lane Garhoud : Ground Floor, Al Garhoud Views Building, Al Garhoud.
Instagram: @Dhabalane.dxb
Contact Details: 043583554 
Moving on to the mains, the Dhaba Lane's Eid Al Adha Menu offers Chilli Lamb Curry, Chicken Nihari, Lucknowi Chicken Biryani and Lamb Biryani. Finish the meal with  Mango Phirni, a traditional dessert of Rice Pudding infused with fresh Mango flavour. Prices of dishes range between AED 22-AED 43. 
7. Three-Course Set Eid Al Adha Menu at Bol Gappa
Bol Gappa, a fun and quirky Bollywood inspired restaurant in the buzzing lanes of Karama is inviting families to celebrate the long weekend and occasion of Eid Al Adha with them. Bol Gappa is offering a three course set menu inclusive of any two starters, five main courses and a dessert. Priced at AED 55 per person, the menu also includes a beverage and a portion of salad. The Eid Al Adha Menu will be available from 8th July to 12th July all day. 
What: Eid Al Adha Three Course Set Menu for AED 55
When: 8th July-12th July
Where: Available at Bol Gappa Al Karama (+971 4 335 5144)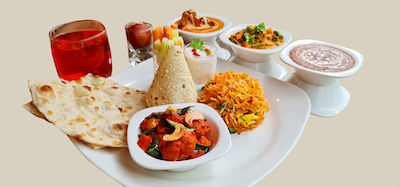 8. Enjoy the Sizzling Three Course Meal for AED 85 at Yoko Sizzlers
The oldest (since 1986) sizzler joint – which whips up 60 plus varieties of sizzlers – has a cracking three course set menu deal. Starting at AED 85 you'll get any one sizzler, a soup, any one dessert and a soft drink. Choose the sizzler of your choice; veg, meat, beef, prawns or chicken.  At Yoko Sizzlers, deep grilled pieces of meat, chicken, fish or vegetable patties are served with french fries, mashed potatoes, mushrooms, tomatoes, carrots and more on a cast iron plate, kept on a wooden base.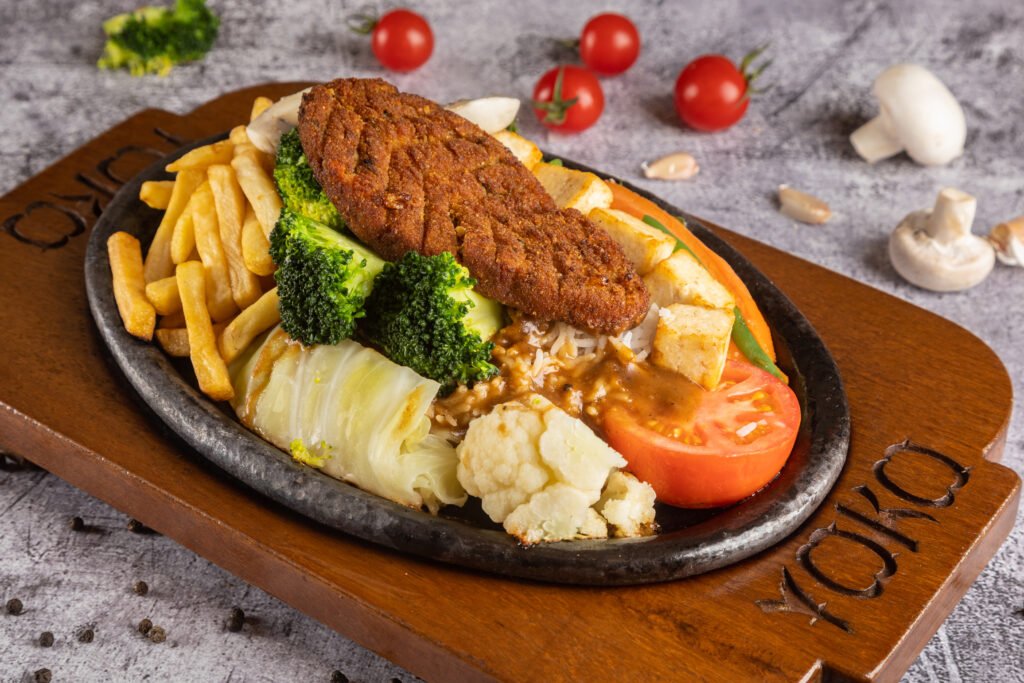 The word "sizzler" comes from the sizzle that one hears when, after heating the dish under a grill, the choice of in-house secret Yoko Sizzler sauces are poured on, which dribbles on the hot plate and heats up.  Yoko Sizzlers is famous for its variety of in-house secret sauces which have been attracting foodies to the restaurant for over two decades now.
9. Staycation Deal at W Abu Dhabi – Yas Island
Stay this summer with your fam at W Abu Dhabi – Yas Island and play at one of the Yas Theme Parks of your choice, Rise & Shine with daily breakfast at Garage, and escape the heat with some adrenaline, your vacation fun is set! . Click here to book.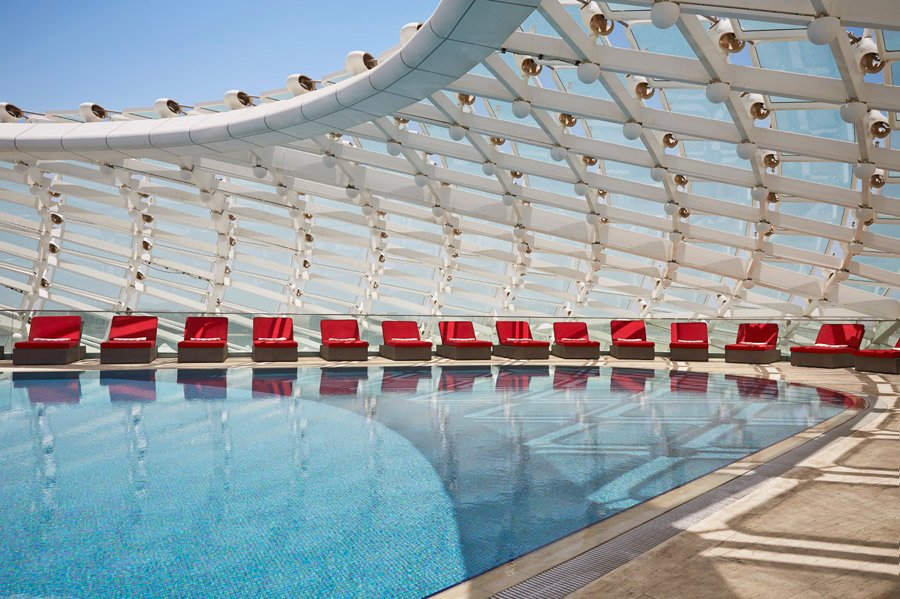 Daily breakfast at Garage
Play at one of the Yas Theme Parks 
Valid Stay Dates: June 1, 2022 – August 31, 2022
Rate includes 2 adults and 2 children under 12yrs.
Terms & Conditions apply
10. F&B Offers at W Abu Dhabi – Yas Island
Rev up your appetite for the B.I.G – BRUNCH at GARAGE
With 5 culinary hubs and 11 beverage taps, this is one seriously BIG brunch.
AED 279 Dry Package, AED 379 Spirited Package, AED 529 Sparkling Package
Every Saturday | 1PM – 4PM
Continue After Brunch Party at W Lounge
The party will spill over to W Lounge after the brunch for the after party from 4PM-7PM with free-flowing beverages for just AED 129 per person. Darko de Jan will stay later and keep everyone in the festive mood as it promises to be a vibrant party like no other.
Kristina will set the beats at W Lounge
The party doesn't stop there though as DJ Kristina will steal the scene from 8PM-11PM at W Lounge with ladies packages for AED 150 and gents for AED 200. Spinning some of the freshest beats, it will be an unforgettable night to keep your Eid Al Adha party rocking.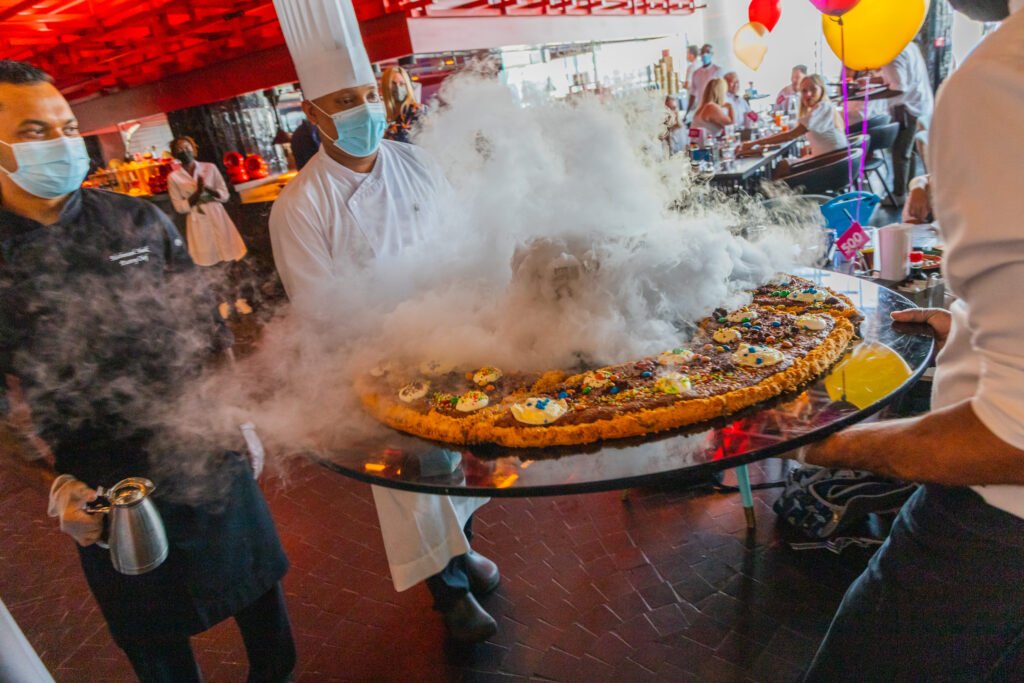 Sunday 10th July – GO EVEN B.I.G'ER THIS EID WITH ANOTHER B.I.G BRUNCH IN GARAGE
As if one brunch wasn't enough for your Eid weekend, Garage is hosting another special Eid brunch offering Arabic delectables on Sunday from 1PM-4PM with packages starting at AED 279 per person. Darko will be back, this time accompanied by an incredible violinist to end your weekend in style.
Sunday 10th July
Eid brunch featuring Darko de Jan at Garage from 1pm to 4pm
Soft drinks package AED 279 per person
House beverage package AED 379 per person
Sparkling Package AED 529
Every Saturday | 1PM – 4PM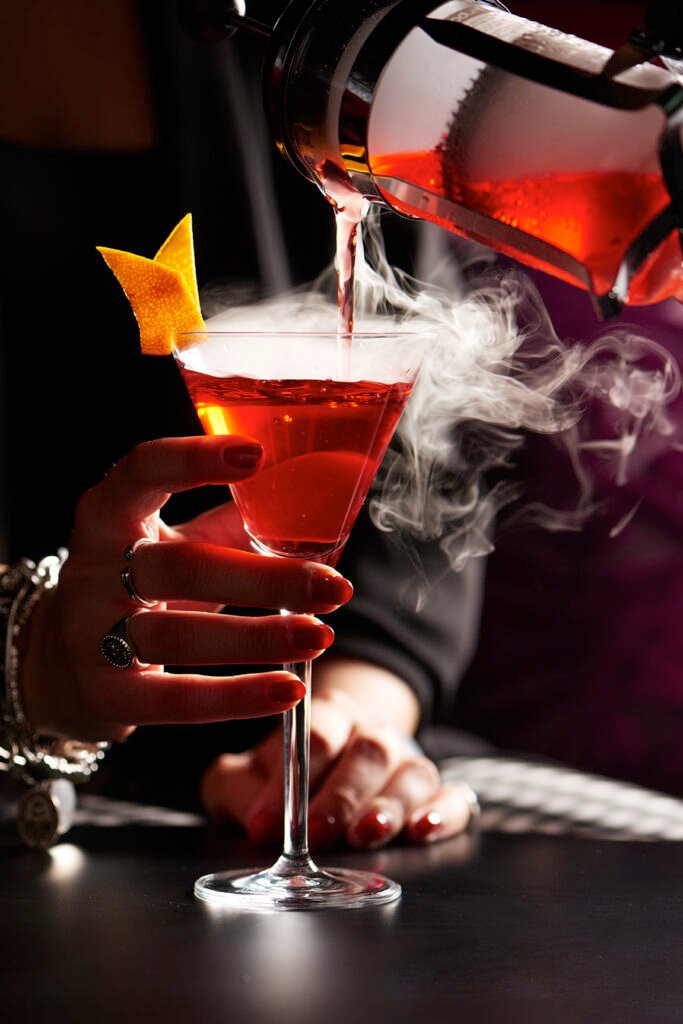 #TBT AT W LOUNGE, W Abu Dhabi – Yas Island
On Thursdays, the W Lounge kicks it back to the iconic 80s and 90s with its resident DJ, and a drinks deal that will have you mixing, mingling and carving up the dancefloor. With a two-for-one deal on selected crafted beverages, and spectacular views of the marina and racetrack, this Insta-worthy venue is a vibe.
Deal: Two for one
When: Thursday | 6PM – 1AM
Where: W Lounge, W Abu Dhabi – Yas Island
For reservations, call +971 2 656 0000 or WhatsApp +971 50 642 1011
11. Enjoy Exclusive Discounts At La Mer
Taking place from 8 till 11 July, La Mer is aiming to give visitors a memorable experience for Eid Al Adha by providing offers for meat lovers, visitors with a sweet tooth and those looking to treat themselves to their next set of shades.
Argentina Grill – Representing the true essence of South America, Argentina Grill offers a range of dishes that will leave you licking your lips for days while enjoying stunning views of the iconic Burj Khalifa. Diners can feast on a special 4-course menu with spicy choripan, melty cheese croquettes, braised lamb with risotto, crunchy churros and unlimited pops for just AED 169 from 8-11 July.
Steakanji – This is a meat lover's paradise with a range of proteins that will melt in your mouth. Steakanji will be offering its Grilled Chicken Breast served with vegetables, salad, a side dish and soft drinks for just AED 59, while its Rib Eye Steak served with vegetables, salad, side dish and soft drinks for just AED 79.
El Greco – Enjoy gorgeous Greek delicacies while sitting on the shores of the Arabian Gulf with our Meat Feast and throwing in complimentary drinks this Eid.
Pinkberry – Treat yourself to some refreshing desserts with a bundle of 4 small or mini cups with your favourite toppings at a special price.
Dunkin Donut – After indulging in some of the best meats from El Greco, Argentina Grill and Steakanji, why not cleanse your palette with some delicious donuts? If you buy an assorted dozen donuts from Dunkin Donuts this Eid, you will get 6 free glazed or sugared donuts.
12. Celebrate Eid Al Adha with special offers, engaging football games and exciting entertainment at City Walk
City Walk will provide discounts and mouth-watering offers for diners and shoppers through the Eid holidays in addition to engaging football games and dance performances in the Courtyard. Visitors will also be greeted by Modesh & Dana during the Eid break.
Here is a rundown of all the Eid offers at City Walk:
BOAZ – Bringing the heart of Istanbul to Dubai with delicious local flavours and iconic dishes, BOAZ's Eid Al Adha benefit will ensure that diners have a great start to their day. The outlet will be offering authentic Turkish breakfast with unlimited Turkish tea for AED 135 for 2 people with kids being able to eat for free. This limited time offer will run from 9-12 July.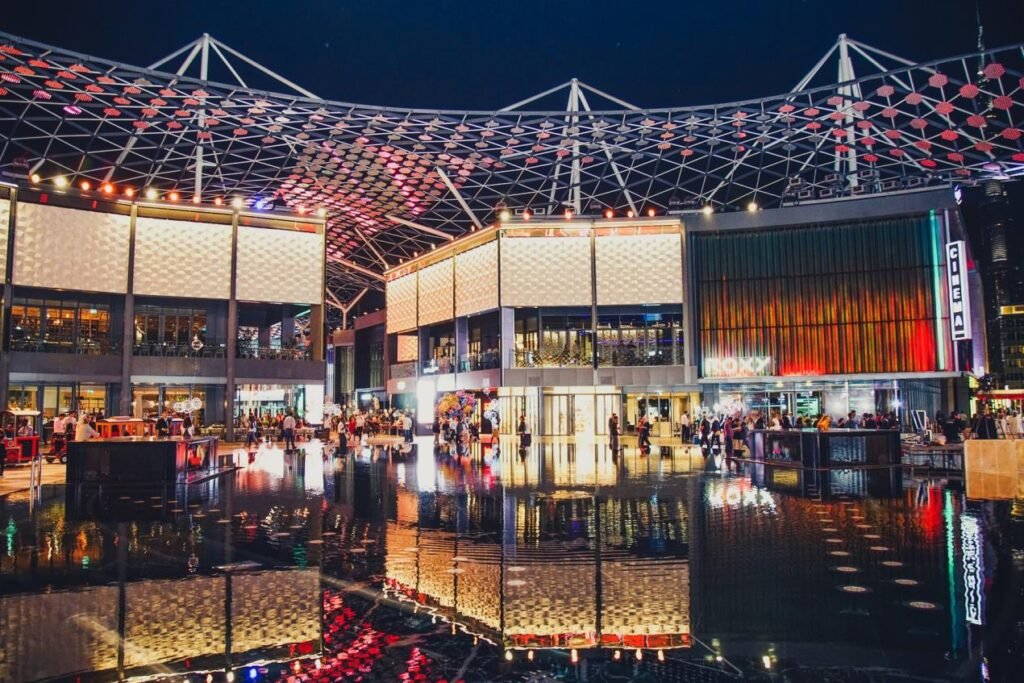 Sikka Café – Offering a pan-Arabic cuisine, Sikka Café will be serving up a sharing set menu including mezze, grills, biryani, traditional desserts and beverages for AED135 per person for 4 people minimum from 9-12 July.
Butcha – The Turkish steakhouse will also be firing up some sizzling offers during Eid Al Adha. Diners can treat themselves to a 3-course Eid sharing feast for AED 455 for 2 people with kids also being able to eat for free from 9-12 July.
Farzi Café – A gourmet-styled outlet known for Indian classics, Farzi Café will heat up its offerings during Eid Al Adha from 9-10 July by providing a spice-filled menu designed to bring family and friends together in decadent style for AED 149 per person with vegetarian options also available at the same price.
Weslodge Saloon – Known for it's signature American cuisine, Weslodge Saloon will be offering visitors its award-winning foods with a tastebud rocking 3-course meal for AED 150 per person from 9-11 July.
Godiva – Indulge in luxury Belgian chocolates without diving too deep into your pockets this Eid with buy one get one free on special chocolate boxes and 20% off on select products from 9-12 July.
Also enjoy on-going Dubai Summer Surprises offers at VAO Concept Store, Ted Baker, Al Jaber Optics, N.Bar (retail products), Stallion Bespoke and Champion Cleaners.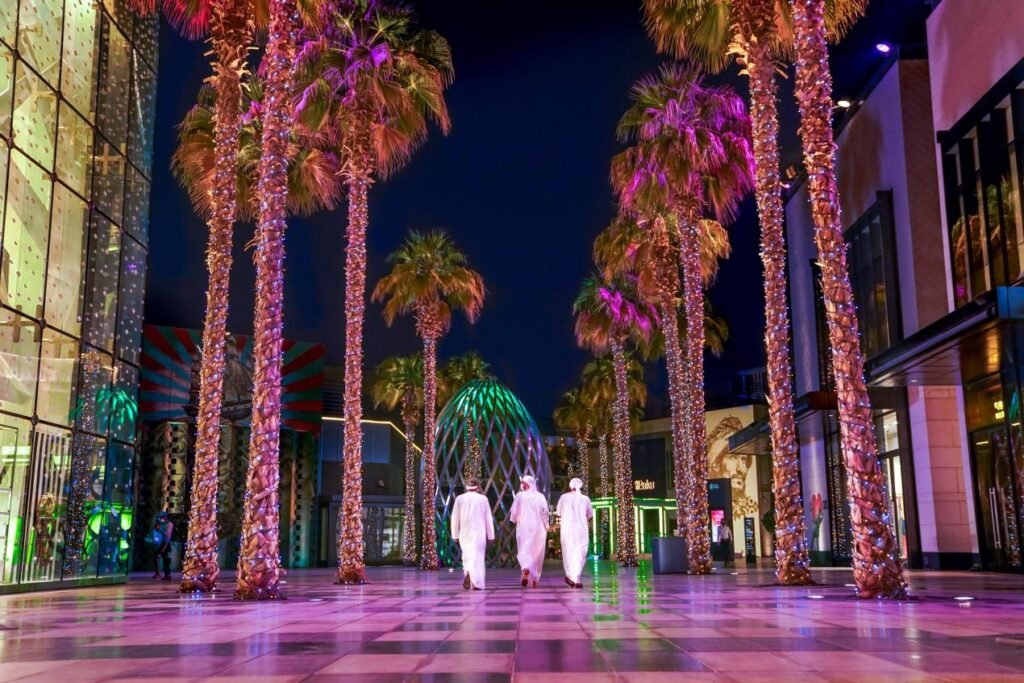 13. Ditch laundry chores with Laundryheap (50% off)
Laundryheap, the UAE's only laundry service providing free collection & delivery in less than 24 hours, has announced a 50% discount running from July 9th to July – 16th.
This year, UAE residents can forget tedious laundry chores and send their laundry, home linen or whatever they like so they are free to do the things they love – be it family gatherings or catching up on their favourite show.
To avail the offer, visit the Laundryheap website or app and enter the EID50 code on the final bill. The offer is applicable for up to one order within the respective dates.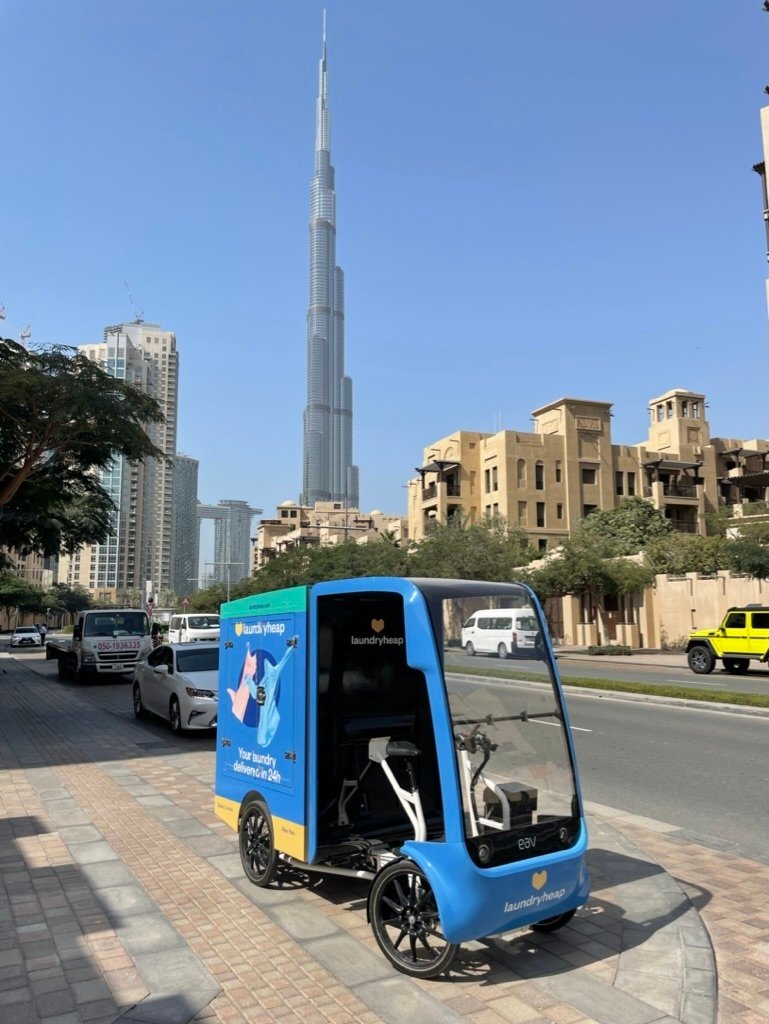 14. AN ADRENALINE PUMPING EID AL ADHA CELEBRATION AWAITS AT MOTIONGATE™ DUBAI
MOTIONGATE™ Dubai, the largest Hollywood-inspired theme park in the Middle East, will be decked out with Eid decorations for the upcoming long weekend, with plenty of activities for visitors of all ages. Guests can immerse themselves in their favourite animated Hollywood movies and enjoy memorable experiences at any of the theme park's five distinct zones themed around hit movie franchises from legendary film studios like Lionsgate, Columbia Pictures, DreamWorks as well as The Smurfs.
MOTIONGATE™ Dubai has recently launched its Coolest Summer offer to keep visitors cool while they enjoy any of the 29 unforgettable rides and attractions. Visitors who purchase The Coolest Summer ticket online in advance will receive a 10% discount, a complimentary branded cap and a mouthwatering ice-cream.
This Eid Al Adha, visitors will also be able to enjoy a special show, Jukebox Evolution, at The Hollywood Theatre, featuring high-energy dance performances to popular tunes from the 1950s leading up to the latest chartbusters of today
The thrilling Zombieland Blastoff at the Columbia Pictures zone will make guests scream, while families battle ghosts together on Ghostbusters: Battle for New York or fight off goons on The Green Hornet: High Speed Chase roller coaster.
With all the action leaving tummies rumbling, guests can dig into delicious food and refreshing beverages at any of MOTIONGATE™ Dubai's dining outlets, including Mr. Ping's Noodle Shop, King Julien's Side Show Café, Supporting Rolls Bakery or Very Smurfy Café.
MOTIONGATE™ Dubai is open from 12pm to 10pm from Sunday to Thursday, and from 12pm to 11pm on Fridays and Saturdays. Entry ticket is priced at AED 330 per person, and, kids under three go free. For more information or bookings, please call 800-AMAZING (2629464) or visit www.motiongatedubai.com.
15. CELEBRATE EID AL ADHA AT TIMES SQUARE CENTER
From 9 – 12 July, Times Square Center has set up an array of fun activities with "Eid Ventures" for you and your little ones to celebrate Eid Al Adha. Kids of ages can enjoy the festivities and celebrations, with roaming acts all around the community destination.
The four-day fun affair showcases activities such as: circus shows, bubble shows, arts & crafts, and a little twist of a quirky tea party with acrobats and live performances throughout the day. The acts will start daily from 3pm with a duration of 30 minutes each. Kids will be able to indulge in magical adventures such as face painting, story time, dancing, and a parade of juggling mascots.
While kids are having a blast, parents can check out Picnic Square, a newly refurbished sustainable dining area, where they can eat, enjoy and mingle. They can also explore the distinct retail concepts available at Times Square or try a fitness class, such as Zumba, work out at Orange Theory or even paint abstract art at Picasso Arts. Moreover, parents can register in the Dubai Summer Surprise (DSS) Shop & Win from unbeatable sales, offers and prizes which take place from 1 July – 4 September 2022. For more information on Summer Circus Madness, visit www.timessquarecenter.ae or follow @timessquaredxb on Instagram.
16. CELEBRATE EID Al ADHA AT THE WBTM ABU DHABI
The WBTM Abu Dhabi, Curio Collection by Hilton, the world's first Warner Bros.-themed hotel, located adjacent to Warner Bros. WorldTM Abu Dhabi, will make Eid Al Adha extra special for guests by serving Arabic-inspired lunch buffets throughout the holiday period at its vibrant family-friendly restaurant, Sidekicks.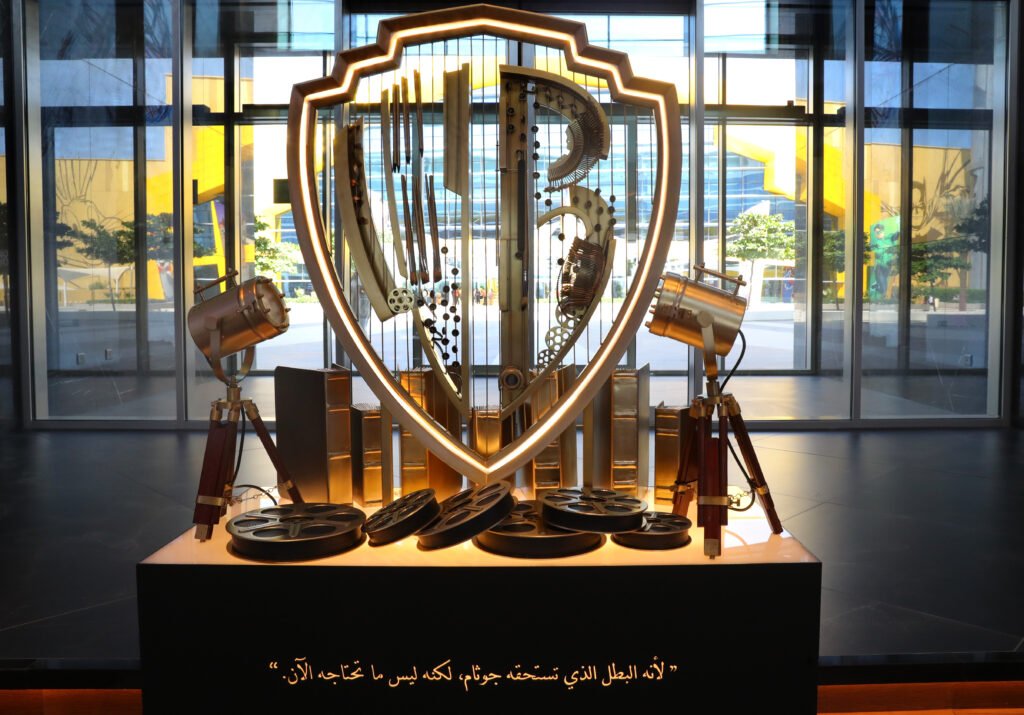 Diners can gather with their loved ones and savour delicacies such as chicken molokhia, lamb tajine and eggplant moussaka. Guests can also enjoy lamb ouzi with Emirati rice, Arabic mixed grills, pasta and pizza from the live cooking stations. A carving station is also available for meat lovers.
The indulgent dessert spread includes mango mahalabia, warm umm ali and the hotel's signature carrot cake among others. Little ones will have a dedicated station serving doughnuts, mini burgers, mac and cheese and cotton candy; complete with a chocolate fountain. They can also try arts and crafts activities at the Kids Corner.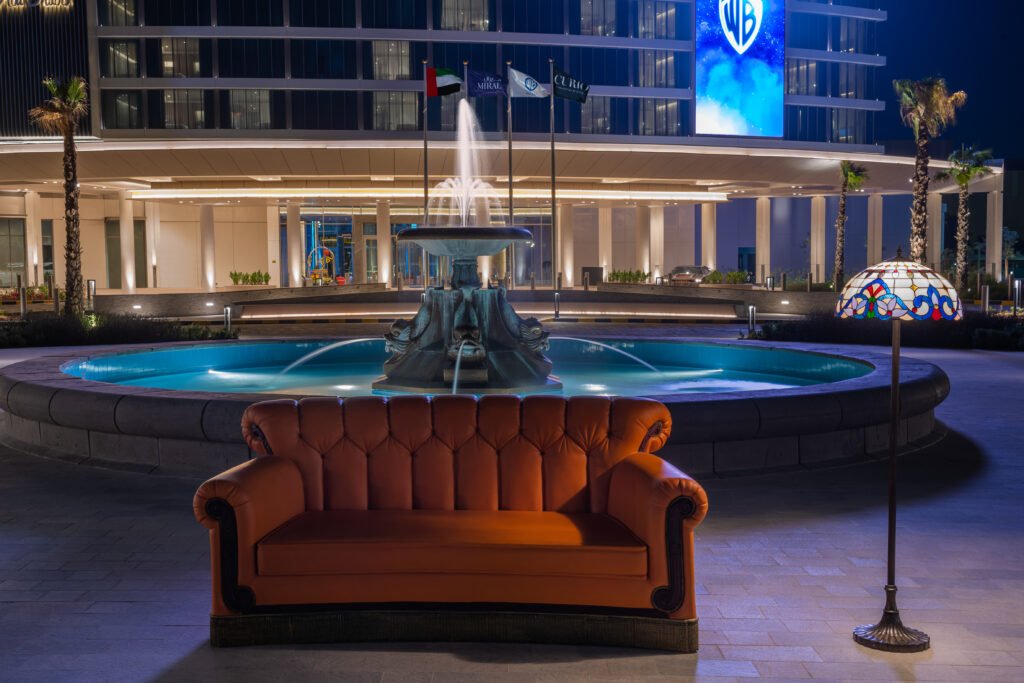 The experience will be made even more memorable by meet-and-greets with beloved WB™characters including Tom & Jerry, Bugs Bunny and Daffy Duck.
Date: 9th July to 12th July
Time: 1pm to 4pm
Price: AED 140 per person
AED 70 per child (for children between the ages of 6 to 10
Free for children under 6 years old
Venue: Sidekicks
For more information or bookings, please call +971 2 815 0000 or email dine.thewbabudhabi@hilton.com
17. ENJOY A TASTE OF GLOBAL FLAVOURS THIS EID AL ADHA AT HILTON ABU DHABI YAS ISLAND
Hilton Abu Dhabi Yas Island invites foodies to discover different cuisines from around the world via its four Market Lunch options. The hotel's chic diner, Graphos Social Kitchen, will be serving buffet lunches throughout the holiday period, complete with live cooking stations.
On the first day of the holiday, the fare will be Arabic inspired, including specialty sweets and Turkish delights. Guests can expect dishes such as Slow roasted Lamb Ouzi with Oriental rice, and Mixed Dolma (vine leaves stuffed with rice and meat), along with a live shawarma station. The next day the menu will feature popular dishes from different regions, along with antipasti and tapas.
The menu for the third day of Eid revolves around Asian delicacies such as Indonesian satays, Stir-fried Mongolian beef and a wide selection of steamed and fried dumplings. Guests can also stop by at the poke bowl station to enjoy mixes prepared using the freshest ingredients. Indian food lovers can head down to Graphos Social Kitchen on the last day of the holiday and dig into dishes such as the Classic butter chicken, traditional biryani and assorted Indian desserts. A live chaat counter will also be available, providing guests with an array of snacks.
Date: 9th July to 12th July
Time: 1pm to 4pm
Price: AED 165 per person including soft beverages
AED 275 per person including free flowing house beverages
AED 75 per child (for children between the ages of 6 to 11)
Free for children under 6 years old
Venue: Graphos Social Kitchen
For more information or bookings, please call +971 2 208 6900 or email dineatgraphos@hilton.com
18. Celebrate Eid Al Adha with Radisson Blu Dubai Deira Creek
Radisson Blu Hotel Dubai Deira Creek, which was the first five star hotel to open in Dubai, welcomes you to join with friends for their annual traditional EID feast, which will be served on the first three days after Ramadan. The annual three-day celebration will include lunch and dinner brunch packages with traditional and international cuisine from the hotel's award winning restaurants,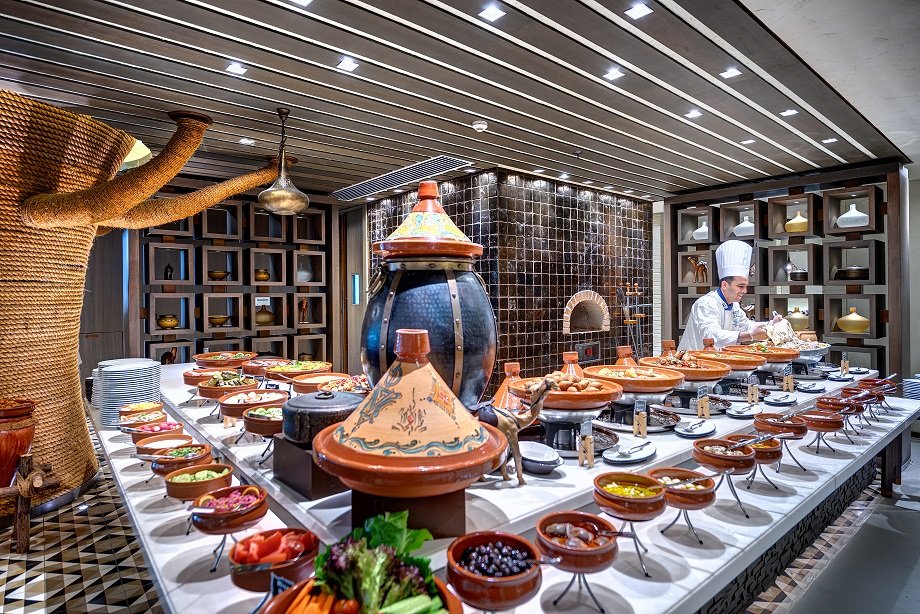 Whether you an entertaining, or simply want to celebrate with friends and family, the brunch and dining experience which has been perfected over the years will be the ideal way to celebrate. The package will include a mix of traditional and international dishes with a live BBQ, Persian station and Ouzi station taking center stage. The dessert buffet will include a mix of sweet treats including Um Ali, date pudding and Arabic sweets. Taking place at the Arabic themed restaurant Aseelah, the venue has Emirati inspired interiors and includes private dining rooms, perfect if you are celebrating with your loved ones.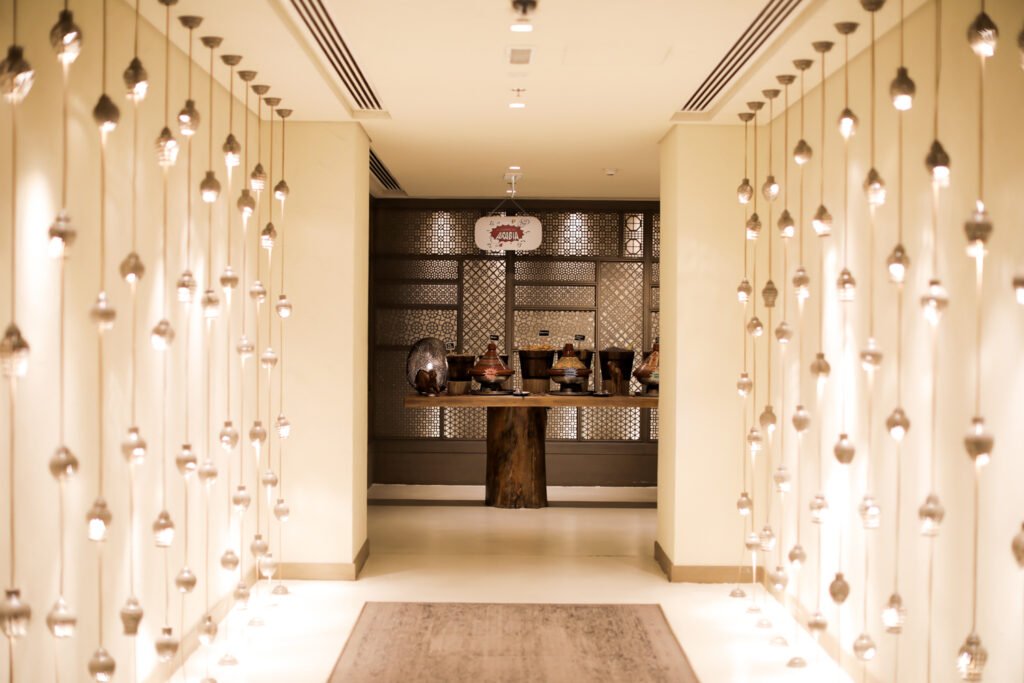 The limited time only brunch will be available from the first day of Eid Al Adha for three days. Brunch will be served from 12pmn until 4pm with an evening brunch option available from 7pm. Guests can enjoy unlimited food and softs for just AED245 per person.
When: First three days of Eid Al Adha
Time: 12.30pm to 4pm or 7pm to 11.30pm\
Cost: AED245
19. Dolce E Fiore takes thoughtful gift-giving to a whole new level for Eid Al Adha
A gorgeous bunch of blooms is easily one of the top choices for gifts to give for any occasion – but if you are looking to elevate your floral gifting to a whole new level of thoughtfulness, especially with Eid Al Adha just around the corner, look no further, Dolce E Fiore has got you covered!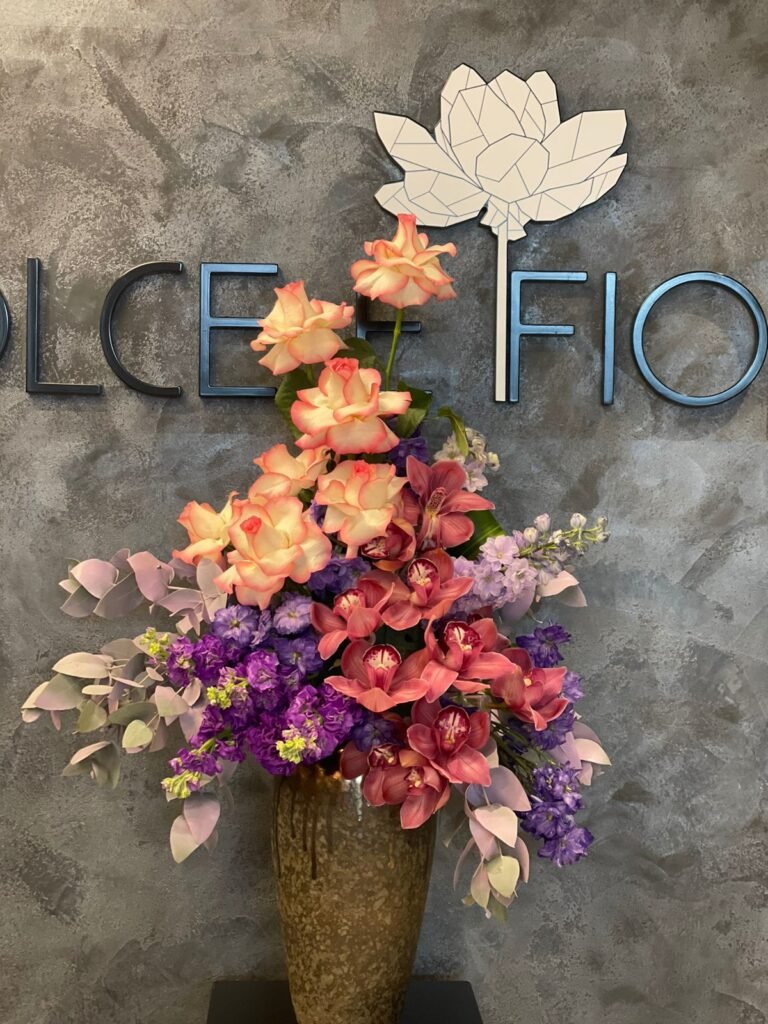 Taking a peek into a few of Dolce E Fiore's Eid Al Adha collection, customers will find pure delight in 'Joy of Eid', a lovely arrangement of pink and purple blooms lovingly put together in an elegant ceramic vase.  There is also 'The Thought-full Gift', a wonderful array of flowers with tasty chic extras that include an enjoyable mix of fine chocolates and nuts.  Not to be outdone is 'Full of Sweets' – truly a luxurious gift bundle with a striking bunch of flora, perfectly accompanied by indulgent chocolates enclosed in a glass dome.  Each arrangement in the range is bundled up marvelously in signature Dolce E Fiore packaging, making them real head-turners. 
Prices for Dolce E Fiore's Eid Al Adha collection starts at AED 350.00. The company is also extending a special discount of 25% for all items in the range. And to top it all, an exquisite box of chocolates will be given to customers for every AED 500.00 purchase.
In addition to the pieces from the Eid Al Adha gift range, Dolce E Fiore is also offering bespoke floral and gifts arrangements so that clients can add their own touches, making it an unquestionably thoughtful and unique present.
20. Make Your Eid Al Adha The Most Special At C Central Resort The Palm 
C Central Resort The Palm, a beachfront property overlooking the fantastic views of The Palm, invites residents and visitors to celebrate Eid-al Adha and make the most of the holiday with family and friends. The resort offers an 'ultimate staycation' deal on rooms and delightful dining packages, creating the ideal getaway. 
Book one of the 203 rooms and suites and enjoy up to a 20% discount on the best available rate plus a complimentary upgrade to the next room category (subject to availability). Late check-out up to 4:00 pm the following day is available for guests staying during Eid.
Bring in the joy of Eid Al Adha at Waves Restaurant, where guests will be spoiled with some tastefully curated Middle Eastern dishes and a selection of exceptional international dishes. The Eid brunch is offering at AED345 per person and kids below 12 years old will pay half.  In addition, entertainment will be provided for kids so parents can relax while enjoying the delightful brunch.
For more information or to make a booking, please call +9714 873 5500, email reservations.ccr@central-hotels.com or visit www.central-hotels.com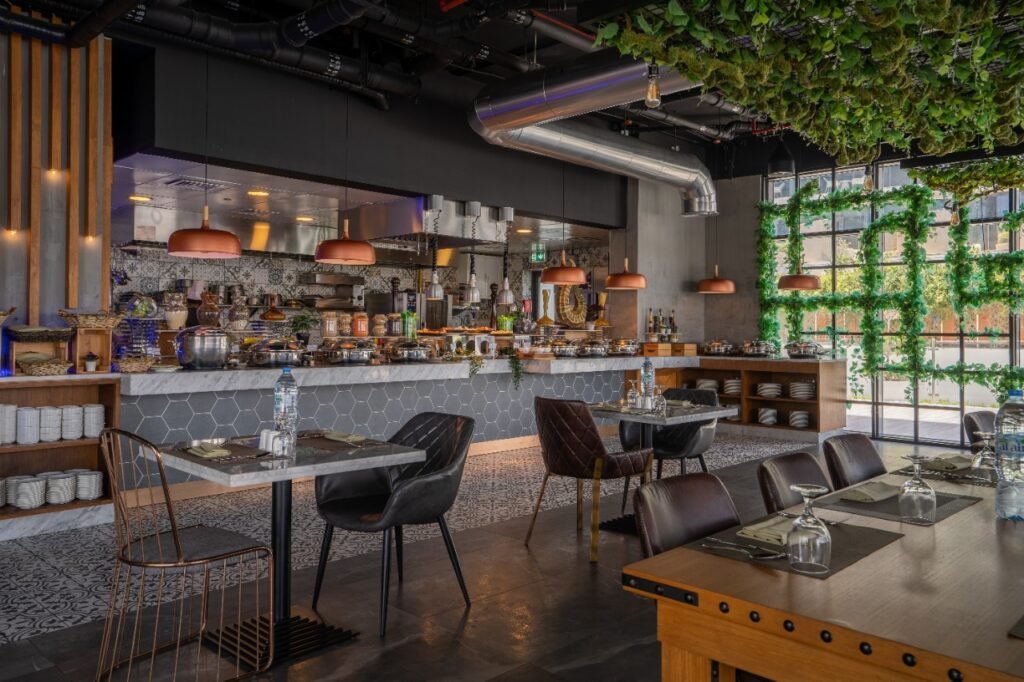 What: Eid Al Adha Brunch 
Where: Waves Restaurant
When: 11th and 12th of July, from 1:00 pm to 4:00 pm
Prices: AED345 per person and 50% discount for kids below 12 years 
Offer: The talented chefs at C Central Resort The Palm have prepared a memorable Eid Al Adha offering for all ages, featuring a wide array of international and authentic Arabic cuisines, capped with a relaxing sunset by the beach.  
21. Bombay Bungalow launches live entertainment this Eid Al Adha
A live band awaits at Michelin-led and Dubai's favorite dining hotspot– Bombay Bungalow. Taking place every Wednesday and Friday from 8 PM – 11 PM, the venue situated alongside the Beach in JBR welcomes guests with a deliciously curated menu where you can expect to savor a blend of traditional and contemporary dishes served directly to the table as you indulge in a quintessential Eid experience.
With melodious tunes and the live band oozing the gastronomic experience with instrumental favorites and visitor requests to add to the flair of the evening. Alongside the authentic dishes, promises a unique beverage offering which includes the Pepsi summer float and the Bungalow special infused with fresh watermelon.
22. The Perfect Ultra-All-Inclusive Eid Al Adha Getaway At Rixos Bab Al Bahr
With Eid Al Adha 2022 just around the corner, Rixos Bab Al Bahr is launching its bespoke, ultra-all-inclusive offering to residents across the UAE. Eid al-Adha 2022 will begin in the evening of Saturday, 9th July and ends in the evening of Tuesday, 12th July, 2022.
Activities at the hotel include the Rixy Kids Festival on the 9th and 10th July from 12pm – 6pm featuring; bouncy inflatables, kids shows, a food corner and more fun surprises. Eid Buffets will feature a special Eid brunch at 7 Heights restaurant on 9th July as well as breakfast and dinner buffets for the duration of the holiday.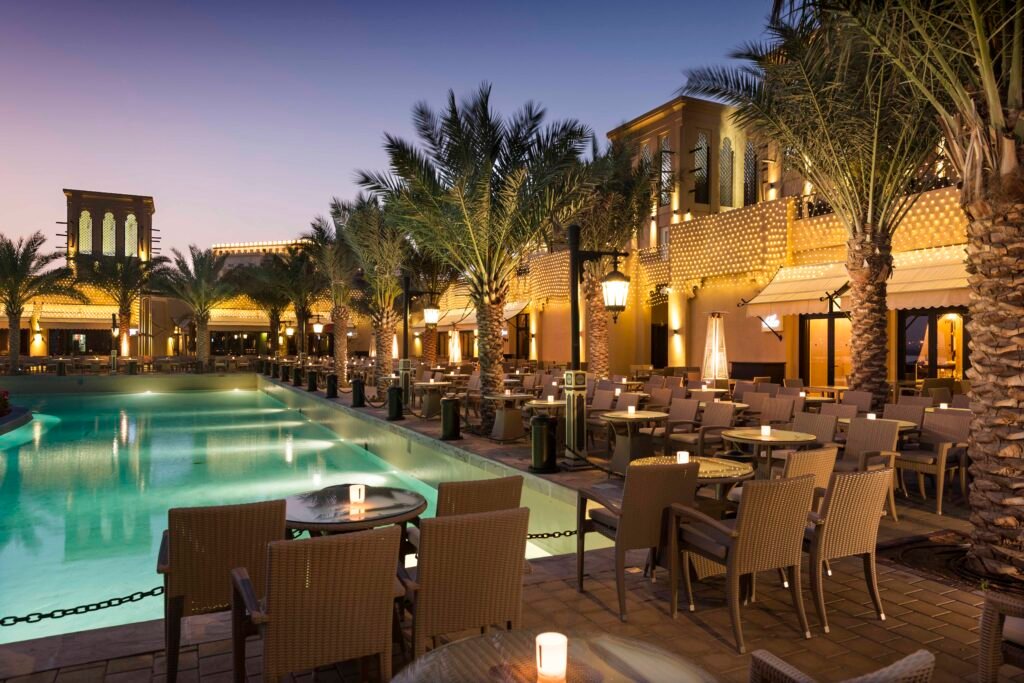 The entertainment line up provides something for the whole family, with a unique experience put on each day of Eid Al Adha. Book any room for a minimum of two nights between 9th to 12th July 2022 and receive 10% discount on all suite bookings as well as 25% off all massage treatments at Avitane Spa. To book your stay, visit: https://www.rixos.com/en/eid-al-adha-rixos-bab-al-bahr
23. Eid Al Adha Bricktastic Adventures @ LEGOLAND Dubai Resort
LEGOLAND® Dubai Resort awaits all UAE family residents and visitors from 8. July to 11. July 2022 to celebrate a special Eid Al Adha this year. With loads of fun activities, whether amazing rides and exclusive Eid activities at LEGOLAND® Dubai theme park, fun splashes at LEGOLAND® Water Park on a one-day visitor unmatched hotel adventures at LEGOLAND® Hotel with access to parks*, families will enjoy every minute of this special time of the year in style.
To double the fun and entertainment during Eid Al Adha, and in addition to enjoying unlimited rides at LEGOLAND Dubai theme park with its 40 rides and attractions, families can invite their little ones to take part to the exclusive 'Dance Parties' at the indoor-airconditioned MINILAND, where kids' favourite characters will celebrate this special occasion with their young fans.
Furthermore, The BIG Shop awaits all young car lovers to 'Brick the Rules'* with an in-door fun game, where LEGO® Cars can fly, swim or travel in time – encouraging the kids' imagination to break all kinds of physics laws. Moreover, Caesar's Pizza & Pasta Buffet with its tasty salad and pasta bar, live cooking stations and a mouth-watering selection of vegetarian and non-vegetarian pizzas invites Kids to Eat for Free* throughout the day.
To mark an awesome Eid Al Adha, every family member will receive a limited-edition Eid LEGO® Collector's brick complimentary at FACTORY Street to add to their collection. To extend the fun this Eid even further, kids are invited to take part to the exciting Eid arts & crafts with unlimited fun at LEGOLAND Hotel only from 8. July to 11. July 2022.
24. Dine At MASTERCHEF, the TV Experience
Family Day Brunch
For an Eid dining experience that will appeal to all ages – from little kids to food-loving grown-ups – the Family Day Brunch at the ever-popular MasterChef-inspired restaurant, is a fantastic option for the weekend celebrations. A special selection of kid-friendly activities – think pizza making and a cupcake icing competition – will meanwhile keep children happily entertained all afternoon long, leaving adults free to enjoy their food accompanied. Better still there will be live music from popular vocalist, Natalie Siborro.
When: Sunday 10th July
Timings: 1pm – 4pm
Price: AED 199 (soft beverages), AED 400 (house beverages), AED 450 (including sparkling)
Eid Set Menu
For those who want to ensure that the holiday is a truly delicious one, MASTERCHEF, the TV Experience's Eid Set Menu features exceptional dishes inspired by past finalists and winners of the TV cooking show at a truly fantastic price: just AED 200 for two.
Standout options on the vegetarian menu include a light and summery strawberry gazpacho starter, on-trend quinotto with Parmigiano Reggiano and a stunning 'Vegan Twist with Guava Sorbet' dessert. Meat and seafood eaters certainly haven't been forgotten about either, with mouth-watering menu highlights such as crispy calamari with saffron mayo and Josper-grilled striploin. And to finish, an utterly indulgent, dense and fudgy chocolate brownie engulfed in a delightful toffee sauce, topped with walnuts.
When: Monday 11th July
Timings: 1pm – 10pm
Price: AED 200 for two (food only)
For reservations: email reservations@masterchefdxb.com or call 04 550 811
25. Celebrate Eid At IKIGAI
UNLIMITED SUSHI, SAKE & WINE – EID EDITION
Why not celebrate the Eid holiday (and the fact that there's no work on Monday) at Dubai's coolest Japanese destination and restaurant, Ikigai, where diners can enjoy unlimited, top-quality sushi, ramen made just right, premium Amakuchi Gekkeikan sake and free-flowing specially, selected wine – all for just AED249 per person.
When: 5pm – 10pm, Sunday 10th July.
Price: AED 249 per person.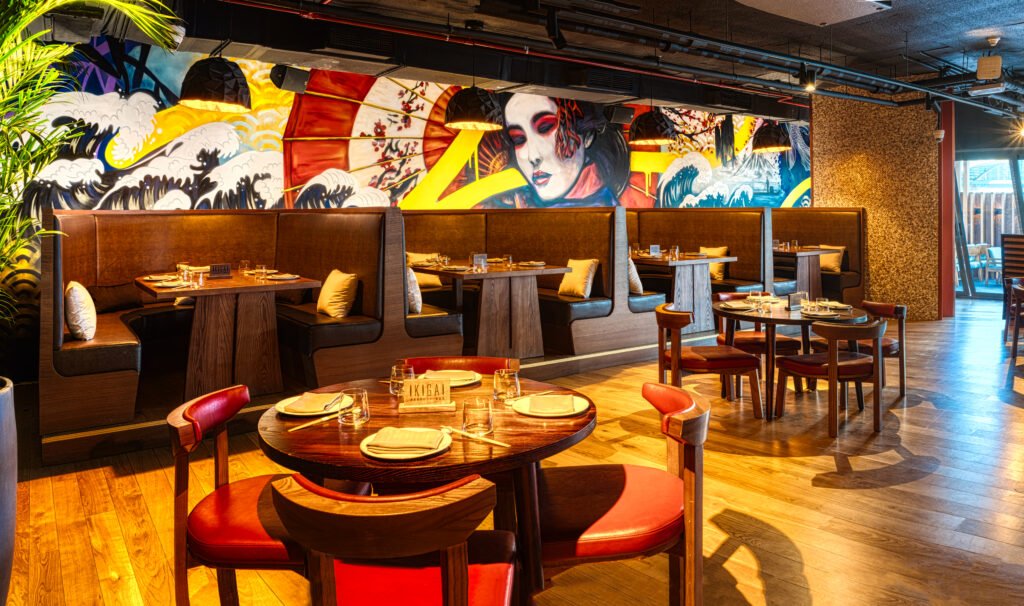 TOKYO MIX BRUNCH – EID EDITION
This Eid, Ikigai is inviting diners to enjoy a fabulous one-off Monday afternoon version of their hugely popular Tokyo Mix Brunch. Well-known for its chilled-out vibe and menu packed with on-trend, yet authentic Japanese dishes (the menu was curated by chef-of-the-moment, Reif Othman, no less), diners will begin their meal with sharing-style starters – think moreish edamame beans, shrimp pops with signature Ikigai spicy mayo and grazing boards groaning with stellar sushi and spanking fresh sashimi.
When: Monday 11th July
Timings: 1pm – 4pm
Price: AED 199 (soft beverages), AED 349 (house beverages), AED 399 (including sparkling)
For reservations: email reservation@ikigaidubai.com or call 04 550 8114
26. VILLAGE BISTRO SEASIDE BRUNCH – EID EDITION
On Sunday 10th July, guests of all ages can look forward to an array of tasty eats destined to conjure up all the seaside feels at the Village Bistro's family-friendly Seaside Brunch. From classic fish and chips, to perfectly grilled BBQ meats, the crème-de la crème of this brunch has to be the brilliantly retro ice-cream dessert trolley.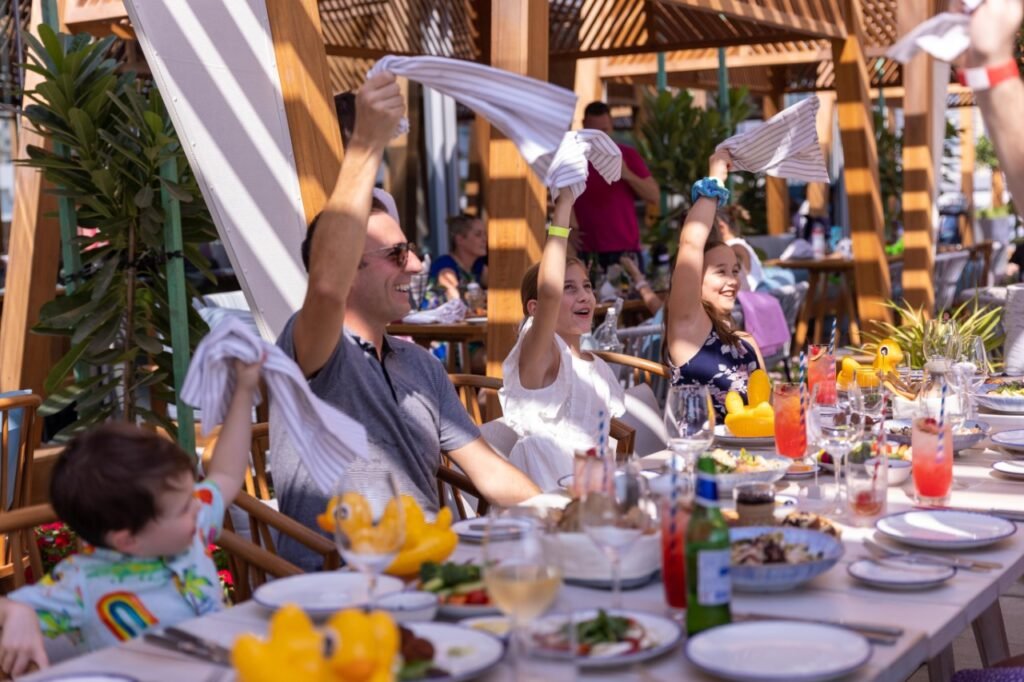 As always, little ones are well looked after with their own mini menu to choose from, as well as a host of seaside-inspired activities to keep them happy all afternoon long.
Where: M Floor, The First Collection at Jumeirah Village Circle
When: Sunday 10th July
Timings: 12:30pm – 4:30pm
Price: AED 125 (kids aged 4-11 years), AED 175 (soft beverages), AED 275 (house beverages), AED 375 (premium beverages).
For reservations: email restaurantreservation.jvc@thefirstcollection.ae or call 04 275 6621
27. Exclusive Offers at DoubleTree by Hilton Hotel Dubai JBR

Sip & Dip Brunch @ Gastro Kitchen  
This long weekend experience a brunch extravaganza like no other with the Sip & Dip brunch. Cool off as you take a dip in the refreshing crystal-clear waters of the majestic pool while you sip on delicious signature drinks. With guests getting full access to the revitalizing pool, with a separate kids' pool for the little ones, it is the perfect way to stave off the sizzling summer sun with this incredible Sip & Dip brunch.  
Sunday Night Swim Party @ Areia 
From Sunset to evening, is there a better way to cool down from the Dubai heat than with a drink in the pool facing the mesmerizing views of Ain Dubai, listening to live DJs and trendy saxo tunes? Areia at DoubleTree by Hilton Dubai Jumeirah Beach welcomes guests and neighbors for a one off Drunch to celebrate the extended weekend. Enjoy free flowing drinks and tuck into delicious bites from the live stations including such classics as kofta, shawarma and shish tawook, while taking in the magical views that surround you.  
All Weekend Day Passes  
Guests are welcome to come and enjoy all that DoubleTree by Hilton Dubai Jumeirah Beach has to offer with their amazing Day Passes. All throughout the long weekend, from Saturday to Tuesday, for just AED 200 per person with AED 100 redeemable on F&B, guests can lounge by the pool or sip on delicious signature drinks. Come and relax with us during this mini holiday and take advantage of the long weekend in style.