In the ever-evolving world of cinema, META Cinema Forum returns for its highly anticipated 6th edition, set to take place on November 7-8, 2023, at the prestigious Grand Hyatt in Dubai. As the largest and most influential cinema convention in emerging markets, this forum has transformed into a pivotal gathering for cinema industry leaders.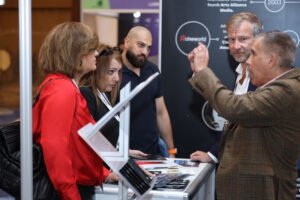 META Cinema Forum has grown its reach, encompassing more regions, projects, and partnerships, making it the premier platform for the exchange of ideas, strategies, and innovations shaping the cinema sector across the Middle East, Africa, Asia, and the CIS region. With a convention, tradeshow, conference sessions, product presentations, special screenings, workshops, and more, it's not just a forum; it's a dynamic platform where connections are forged, ideas are sparked, and the future of cinema unfolds.
The theme for the 2023 edition, "Growing the region's cinema Share," underlines a commitment to foster growth and innovation in the industry. This event offers industry insights and growth strategies, covering topics such as regional content production, international collaboration, cinemas of the future, emerging cinema trends and technologies, and strategies for enhancing the cinema-going experience.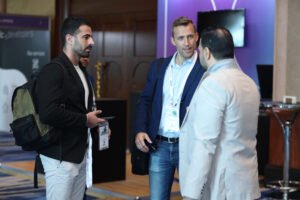 The META Cinema Awards and Gala Reception will be a night of celebration, recognizing outstanding achievements in the cinema industry. It's not just a convention; it's a celebration of cinematic excellence.
META Cinema Forum is not just about the present; it's about shaping the future of cinema. Join industry leaders, studios, solution providers, and creative minds from around the world at this forum and witness the cinema sector's evolution. It's where connections are made, ideas are nurtured, and the magic of cinema takes center stage.
The META Cinema Forum is poised to establish Dubai as a thriving hub for filmmakers and creatives to convene, exchange insights, and showcase their works, organized by Great Minds Event Management.
For more information and registration, visit META Cinema Forum.