The Winner of Mrs India, I am Powerful Pageant Vidya Rani, recently hosted the Beyond Stereotypes event in Dubai. Vidya is also the Co-founder and General Manager of VAID Health Care Services in Dubai.
The event was held to commemorate Vidya Rani's success in Mrs. India – I am Powerful pageant
Several dignitaries attended the event including Mr. Ali Khalifa Al Shamsi, Chairman, VAID Health Care Services, Engineer Redha Juma Al Saleh, Chairman, Chamber of Commerce and Industry, Sultanate of Oman and Debanjali Kamstra, Mrs. UAE World 2021, the first woman to represent UAE in the Mrs. World Pageant.
The idea of the event was to break stereotypical barriers, develop inclusivity and raise awareness on sustainability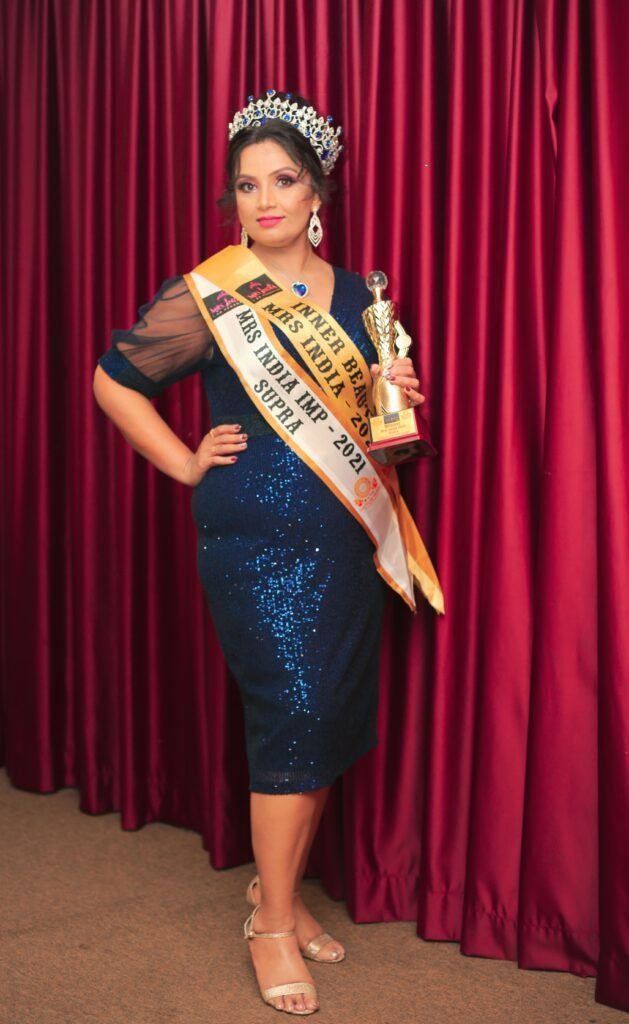 Just after ten months of moving to Dubai, Vidya was going through professional and personal adversity and needed a platform to regain her spirits. To her surprise, she walked away with the title Mrs India- inner Beauty. Based on her phenomenal success in the pageant Mrs India-I am Powerful, Vidya decided to embark on a journey of enlightening society and redefining stereotypes like beauty, celebrity, inclusivity, sustainability etc. Speaking on the occasion, Vidya remarked, "Every role in our life is cast into a mould and caged in pre-defined boxes by the societal norms. It is time for us to smash those barriers and go Beyond Stereotypes to evolve as stronger and better human beings.
Vidya Rani, whose name literally translates as Queen of Knowledge has taken life with purpose and passion. Vidya Rani is also an entrepreneur, Public Speaker, wellness coach and voice artist. She is an avid reader, poet and writer herself, a toastmaster and winner of several accolades. The best role she finds fulfilling is to raise a beautiful daughter as a responsible citizen.
Speaking on the occasion, Chief guest Mr. Ali Khalifa Al Shamsi, Chairman of VAID Health Care Services expressed his support and appreciation for Vidya's efforts. He expressed that he has always supported women in their endeavours to fulfil their dreams and was happy to support a strong woman like Vidya in her journey.
The guest of honour, Engineer Redha Juma Al Saleh, Chairman of Chamber of Commerce and Industry, Sultanate of Oman fondly remembered the 22 years of golden period that Vidya spent in Oman and expressed great admiration for her contribution professionally and socially in Oman. He remarked that GCC countries always valued women empowerment and ensured equal participation of women in all streams of the society.
Vidya Expressed Her Thoughts And Beliefs On Body-Positivity, Healthcare And More
Vidya presented her remarkable journey of transformation from an obese body-conscious lady to a confident businesswoman today through an audio-visual presentation. She charmed the audience with her captivating story and her relentless spirit of self-development. In the interactive session that followed, Vidya gave valuable insights on topics ranging from healthcare, pageant lessons, spirituality etc.
Speaking about the measures taken to support the health sector to revive from the aftermath of the COVID-19 pandemic, Vidya said, "Healthcare sector has suffered a lot and did face lot of casualties as well due to the impact of a global pandemic. We believe in a collaborative approach to deal with the situation and support every player in the industry including the providers. We have organized Health Summits and conferences in Amman, Jordan; Tehran, Iran and now in Tunisia to bring the leaders in the industry together and exchange thoughts and ideas to implement for boosting the revival of the sector."
When asked what would be her advice to young boys and girls interested to take part in pageants, Vidya replied, "Young boys and girls should not be measured by any yardstick for the parameters of beauty. They need to develop body positivity and be confident in their own skin and embrace and celebrate their uniqueness. Also, the training during the pageant should not be restricted to the pageant journey. Those activities like personal grooming, skin care, exercise regimen, confidence-building tactics should be implemented for life and should become an integral part of the journey of life itself.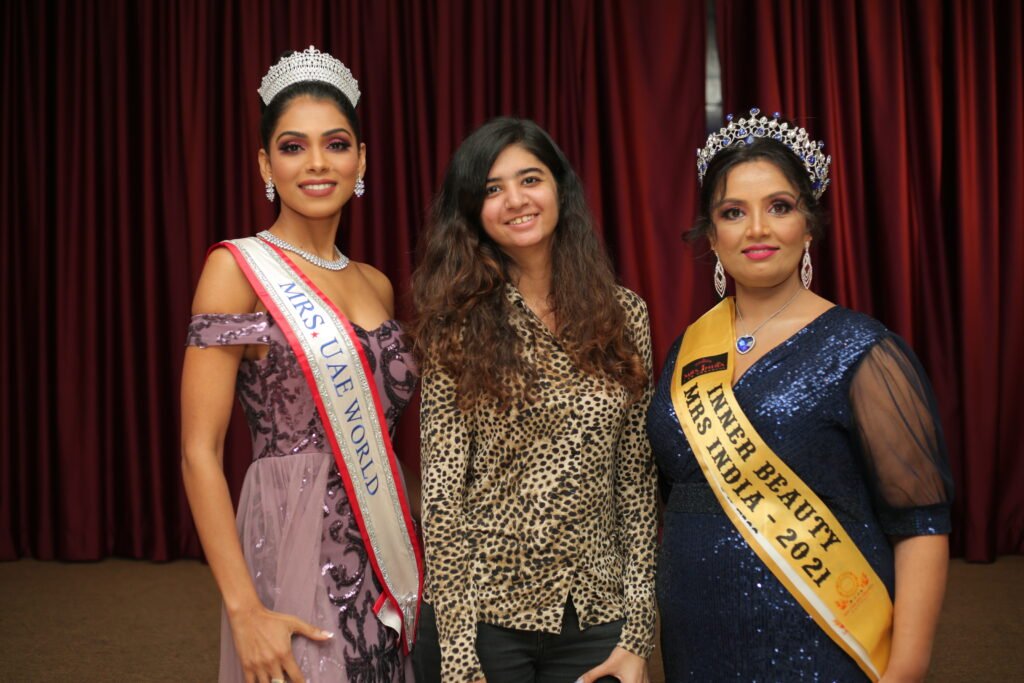 Apart from external grooming support; Vidya also highlighted the numerous ways to stay mentally uplifted and morally motivated, "When we embark on a journey which is less trodden, it is difficult to find spiritual support. So, I resorted to introspection, meditation, reading books and listening to motivational videos that helped me in developing strong spiritual strength. Amazingly, I could randomly read one paragraph from any book and get answers for any disturbing confusion or doubt. Many times, we need to applaud ourselves and pat our own back to develop that inner strength."
Vidya Rani believes in supporting kids in any way possible. One such way is to always promote kids with determination. We saw one special girl with a lot of determination, Navya Bhaskaran swaying us with her talent of singing. Its the kids who have special talents and that should always be seen by the crowd and appreciated. These kids are special in so many great ways.