Nadar Spirits has successfully launched across the UAE in collaboration with Hilton. The climate positive Nadar Gin and Vodka are now available across several Hilton properties in the UAE. But that's not all. Four signature, bespoke cocktails are also available to light up your nights! (or days)
"It is a real privilege to work with the Hilton team who have a similar passion for sustainability as we do at Arbikie Distillery. We look forward to engaging and spreading the sustainable message with their teams in Abu Dhabi, Dubai and Ras AL-Khaimah as the UAE prepares to host COP28."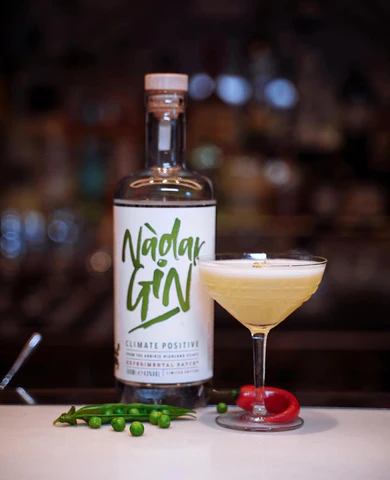 Here are the 4 bespoke cocktails you can lay your hands on:
1. SKY PEA
An extraordinary sweet and sour mix. Nàdar vodka, green pea syrup, apple pulp and apple pulp leather.
2. GARDEN SPRITZ
A spicy and sparkly freshness. Nàdar vodka, cucumber & jalapeño syrup, fresh mint soda, super mint syrup and cucumber powder.
3. KAYLA
A twist on the classic G&T. Nàdar gin, chartreuse, homemade lemonade syrup & yuzu tonic topping.
4. AVALON
A superb sweet and tangy mix. Nàdar gin, frangeloco, homemade chamomile syrup, fresh lemon juice, egg white and chilli pepper.