Global Village has revealed the first details of its eagerly anticipated Season 27 culinary line-up. With a range of new concepts and upgraded dining options set to once again bring the flavours of the world to Global Village, guests will be able to choose from 200+ restaurants, cafes and street food options.
Overlooking Dragon Lake, guests can now experience high end cuisine in four beautifully designed double-storey restaurants. Amongst the premium offering, brand new Lebanese food concept Naseem Beirut, will be making its Global Village debut. Chef Rohit Ghai will also be bringing his casual dining concept Khaojee to Global Village for the first time. Michelin-starred Rohit Ghai has become one of the culinary world's most in-demand chefs after a hugely successful decade on the London restaurant scene. His solo restaurant, Kutir, has hosted celebrities including Ed Sheeran, James Blunt, Peirce Brosnan, Roger Federer and a host of Bollywood stars. Serving a fresh take on Indian fusion, the acclaimed Chef has created a menu & concept that will tantalize the tastebuds and stimulate the senses.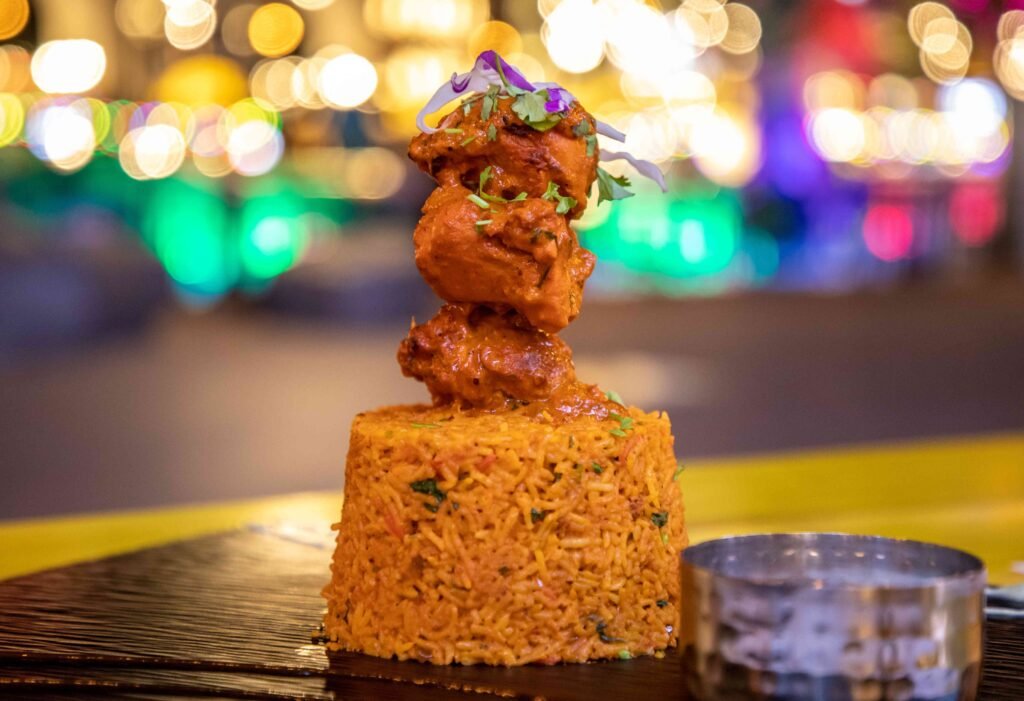 Over in Restaurant Alley, Chef Amin Ebra will be bringing a taste of signature modern Persian cuisine, with the Dubai premiere of the Belgrave restaurant. Chef Ebra's award-winning restaurant is inspired by the legacy of Chef Amin's grandfather, who served as the head chef to the Iran monarchy. Cult Turkish fried chicken shop Doyuyo, will be making its first appearance in the UAE, as will Shobak, a home grown Saudi Arabian restaurant, famous for its signature hot pies.
Coffee lovers willbe spoilt for choice this year as well in Season 27. Coterra Café, is a specialty coffee house with live roastery located next to Cultural Gate. Guests can select from 21 different varieties of coffee beans from 12 different countries for a true coffee connoisseur experience. For a very different experience, the traditional Viennese Café Mozart will be serving everything from schnitzels to strudels.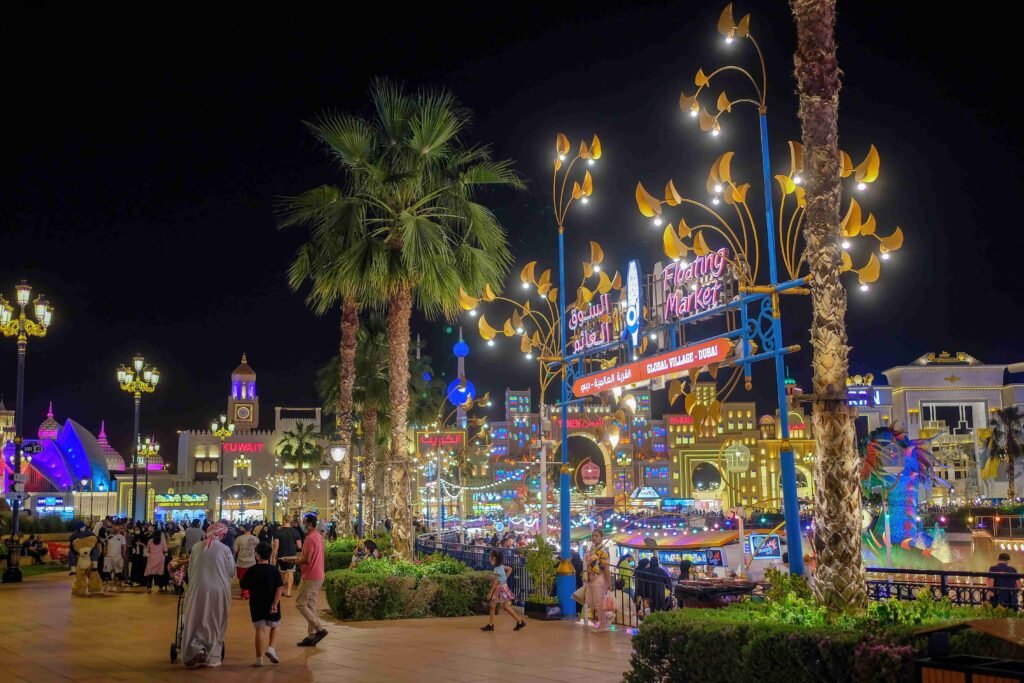 Global Village foodie market favourites will be back better than ever, with the Asian inspired Floating Market serving everything from steaming bowls of Indonesian ramen and Vietnamese pho to Malaysian spicy grills and Korean dumplings. Vegetarians can savour the spice at Indian Chaat Bazaar where popular street food staples from across India will be served as guests are transported into a fabulous Indian wedding. For dessert lovers the Railway Market has been fully revamped with enormous sweets and pastry decor for the perfect Insta-worthy photo. From British fried ice-cream to Hungarian Chimney cakes, Halo Halo from the Philippines and San Sebastian cheesecake from Spain, sweet eats from around the world will delight Global Village guests.
Each season, millions of guests enjoy dining experiences from every corner of the globe at Global Village's restaurants, cafés, and street food kiosks. In Season 27, Global Village's new innovative concepts and upgraded experiences will bring diverse flavours and celebrate dynamic food cultures from around the world.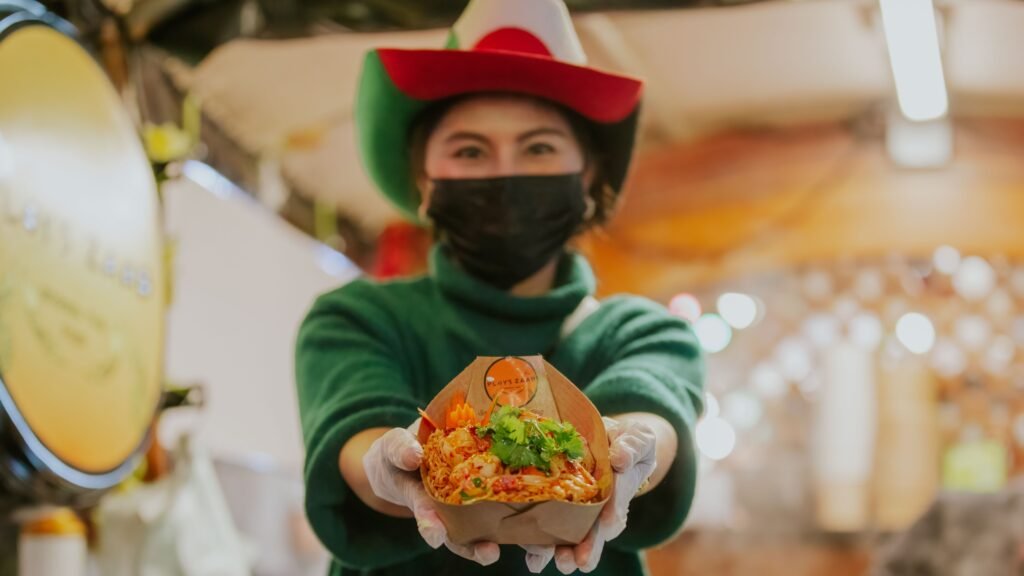 Ali AlHashimi – Director of Commercial and Sponsorship at Global Village said, "Food and drink are a huge part of the Global Village experience, and as culinary tourism soars to new heights, we want to bring the best flavours of the world to our guests. Global Village is all about people discovering other cultures and one of the best ways to experience any culture is through its cuisine. As the largest street food destination in the region Global Village has become a real "foodie" destination. Whether you're craving deliciously crispy Turkish fried chicken, fluffy pancakes drizzled with molten chocolate or fragrant curries that pack a hefty punch, you'll find everything across our many restaurants, cafés and markets during Season 27."
With plenty more food and beverage options to be unveiled, including the much-anticipated street food line-up to be revealed soon, prepare your taste buds for Global Village Season 27 from October 25, 2022.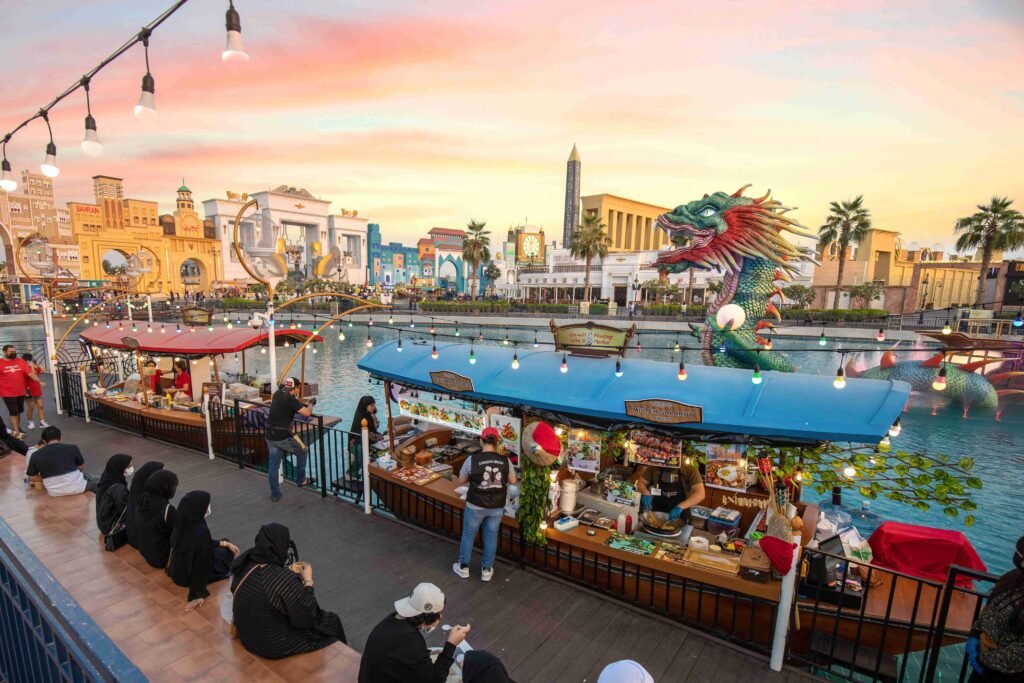 Follow the Global Village social media channels for the latest updates:
Instagram: @GlobalVillageUAE
Twitter: @GlobalVillageAE
Facebook: @GlobalVillageAE