Award-winning restaurant Luigia welcomes the new season with an enhanced menu, and it features a number of vegan and vegetarian options.
Luigia has created 11 new pizza flavours for the Vegan and Vegetarian guests who have a preference for plant-based dishes or those with dietary requirements.
The Vegan selection includes Marinara Classica (tomato sauce, basil, oregano, and garlic); Veganella (red pacchetelle tomato, black olive and onion cream, escarole, and crusco pepper); Libanese (chickpeas puree, onions, chili, fresh spinach, fried chickpeas, and sliced almonds) and Speziatella (red pacchetelle tomatoes, spicy oil, turnip tops, pine nuts, and tarallo pugliese).
For the Vegetarian choices, the pizza selections include Antica (pacchetelle tomatoes, fior di latte, ricotta, and basil); Vegetale (fior di latte, smoked provola, red pacchetelle tomatoes, zucchini, eggplants, peppers, shitake mushrooms, and oregano); Genovese (fior di latte, ricotta, pesto, rocket salad, grada padano); Formaggi (fior di latte, provola fumee, gorgonzola, grana padano); Mediterranea (pacchetelle tomatoes, tomato sauce, fior di latte, ricotta, oregano, basil, and garlic); Tricolore (pacchetelle tomatoes, fior di latte, arugula salad, and grana Padano shavings) and Norma (fior di latte, tomato sauce, fried eggplants, basil, and salted ricotta flakes).
"It is increasingly important to find diets that help maintain good health for the body and the environment. At Luigia, we pride ourselves on creating satiating dishes and honoring the exclusions that each lifestyle may include," says Antonio Lagrutta, General Manager.
In addition, the Italian restaurant has added a variety of salad options prepared with fresh and seasonal ingredients. Guests can choose from four different salad dressings including citronette, plain vinaigrette, Dijon mustard vinaigrette, and honey citronette for the Insalata Messicana, Siciliana, Partenopea, Marina and Tropicana.
For the pasta choices, Luigia has created the Italian Summer-inspired pasta which are Spaghetto Furore with veal bacon, green beans, pecorino romano; Spaghetti Vongole Bottarga e Asparagi di Mare with clams, mullet roe, and sea asparagus; and Risotto ai Fiori di Zucchina with carnaroli rice, fried courgetti flower stuffed with ricotta cheese, mascarpone, courgettes, grana padano, pecorino romano, and anchovies.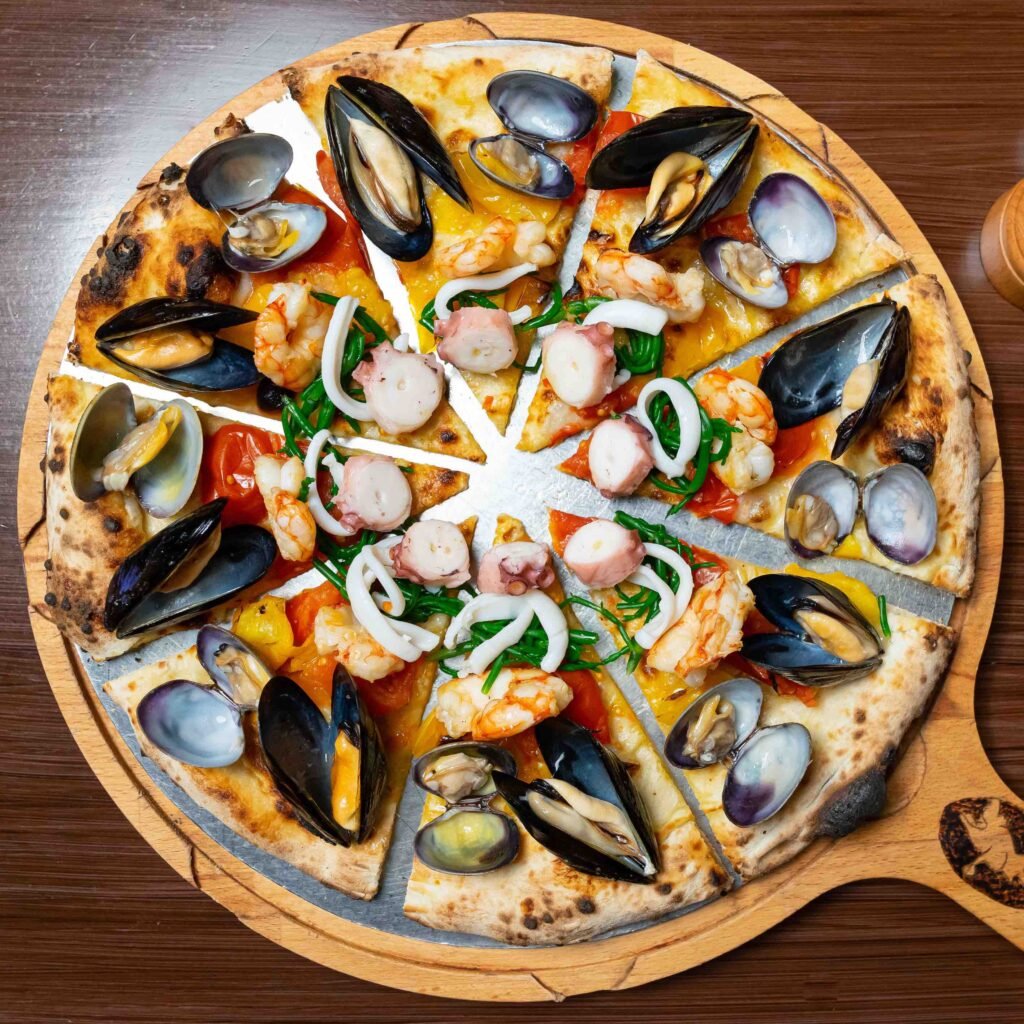 Discover Luigia's Italian vegetarian and vegan meals. Book your table now by calling +971 4 349 6950, WhatsApp +971 55 428 7540, or visit www.luigia.ae