Turn Your Next Pool Day into a Water Therapy Session
Ninjoo, the most inspiring destination for an active lifestyle, introduces Flothetta, a brand first of its kind to the UAE, providing the latest flotation therapy products to help you sink deep into a state of relaxation whilst staying afloat on a warm sunny day.
The idea of Flothetta was conceived in 2012 by Unnur Valdís, a product designer with a special interest in health and wellbeing. Originating from Iceland, a country where bathing for relaxation has a longstanding culture, Flothetta is more than a product, it is a culture that is designed to bring quality moments of calmness and relaxation into your life. You can choose from a range of items from flotation caps to Eye Masks, Pillows, Special Support, and many more.
Uncover The Power Of Water Therapy
The float accessories by Flothetta were designed to support independent floating in any water as a way to relax, reduce muscle and skeleton stress, letting go of emotional and mental stress. Research shows that "While floating, the whole chemistry of the body changes, the muscle tension, blood pressure, and heart rate will significantly decrease as stress-related chemicals leave the bloodstream". Floating has a positive effect on the mind, resulting in a healing state which is normally achieved in deep meditation, it gives one freedom from all external stimuli, creating conditions for deep relaxation and balance.
Flotation Pillow AED 199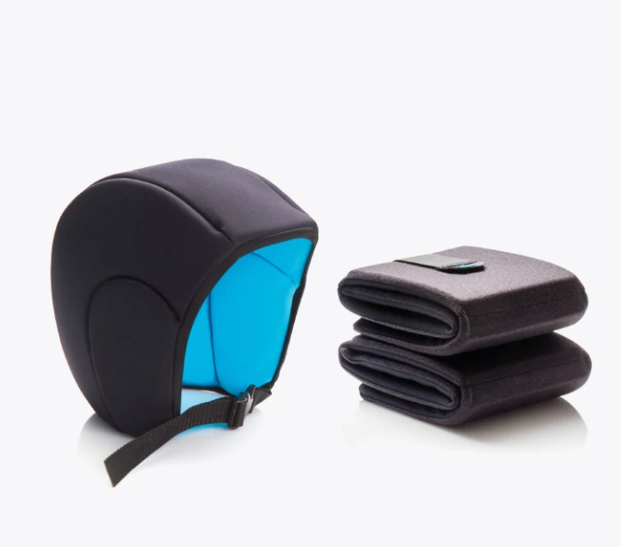 It is time to rest and relax in the pool, this flotation pillow is designed with multipurpose function in mind; mainly to offer head and neck support but also to give ease under the hip and pelvic area, aiding in muscle relaxation and recovery. For a more complete relaxation experience combine it with the Weighted Eye Mask
Weighted Eye Mask AED 105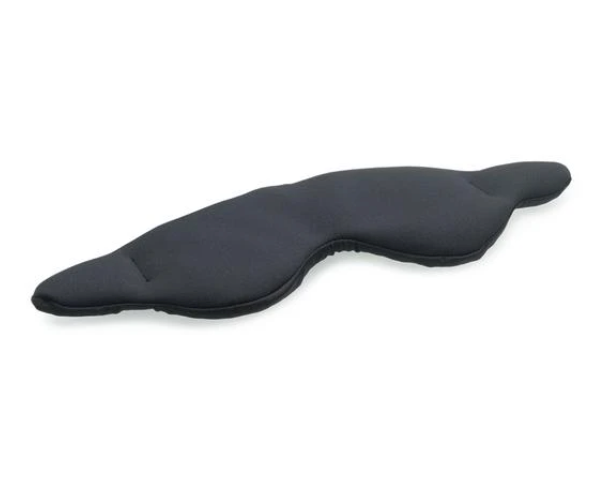 The Weighted Eye Mask provides gentle pressure to stimulate deep relaxation. Blocking out all light to increase the production of melatonin and enhance the feeling of calm and relaxation.
Flotation Cap and Support AED 425
The Flothetta Cap is designed to achieve floating relaxation in water. Float Support is a pair of two floating aid straps that can be attached to legs for the perfect floating experience. It is super simple to use, put on the cap, wrap the leg support straps around your knees or any other preferred leg part, and off you go to your floating experience.
"The result is flotation helps you wrap yourself in water to achieve true freedom from all external distractions so that you could achieve a state of total relaxation and bliss."
Those looking to purchase these water therapy essentials can visit https://ninjoo.com to learn more about the brand and inquire about its range of relaxation products.