Nara Desert Escapes, the award-winning team behind the world-famous Sonara Camp is this month launching its exclusive, unique and eco-friendly overnight experience; 'The Nest' by Sonara. First there was camping, then there was glamping and now 'nesting' offers a peaceful and innovative sleeping concept for unforgettable nights in the desert.
Imagined and designed by architect Gianni Ranaulo the 14 Sonara desert nests blend organically into the Arabian desert, sitting peacefully amongst the dunes and echoing the majesty of the surrounding Dubai Conservation Reserve.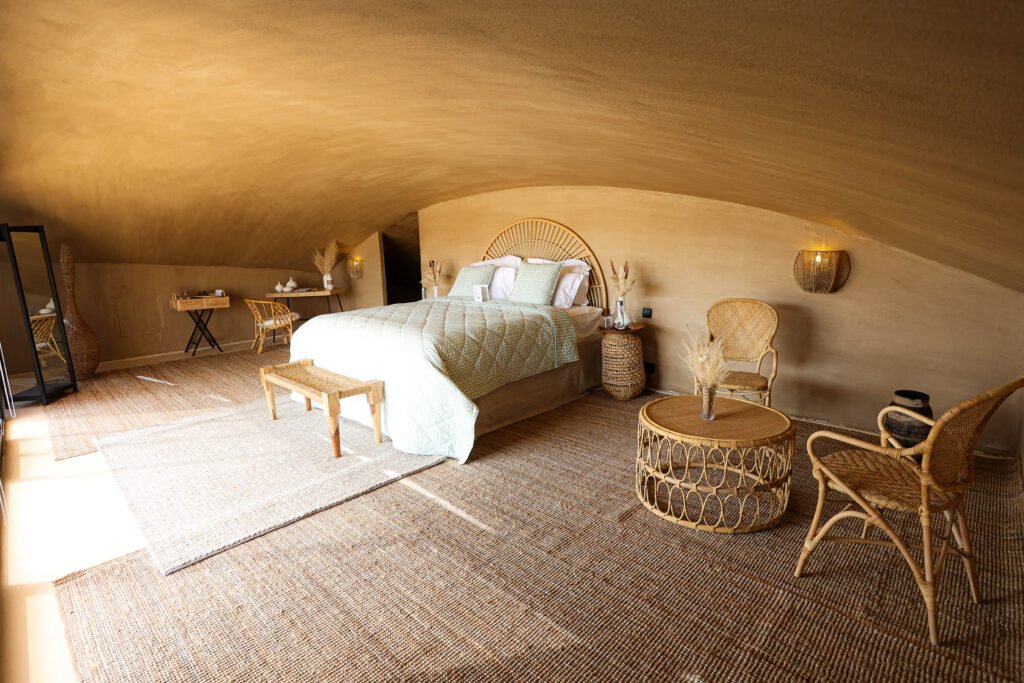 During its launch month, guests who book in to stay at the desert nests will receive a complimentary 'Sky Safari', an evening tour of the stars and constellations guided by the expert on-site astronomer.
Each nest comes complete with a dreamy bedroom area, private en-suite bathrooms, outdoor majlis for enjoying the sumptuous sunset and your own dedicated Mudeef who will ensure the most memorable nesting experience.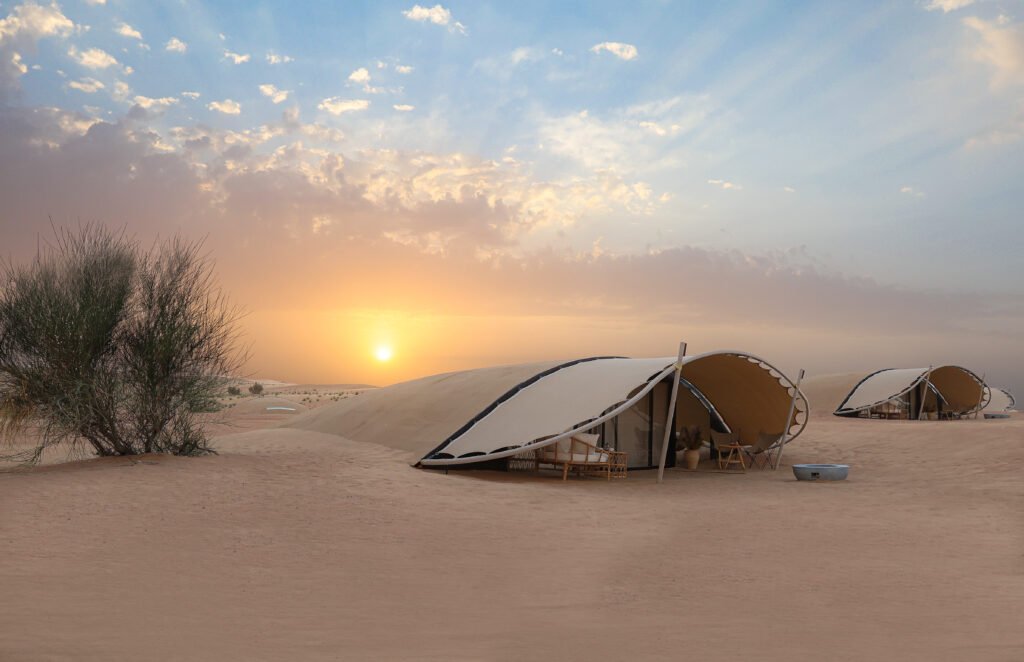 Guests can check in with a welcome drink and nibbles before grazing through the curated tapas menu from Chef Franck Sanna and sipping from the complimentary mini-bar. Upon arrival guests will be served Syrian Olives & pickles and Tapenade with a delicate pastry flute. The full tapas menu features an array of delicious dishes including wood-oven cooked pizzas with Spanish toppings; U.A.E shrimps à la plancha with garlic, parsley, rouille mousseline; Nicoise style stuffed vegetables; Wagyu beef sliders; Lobster rolls and spicy dressing; Mediterranean bao and paella-style black Spanish rice with roast vegetables. For the sweetest ending, deserts include chocolate and pistachio pie; strawberries dressed with basil and Syrian Olive oil; and apple crumble with red berries.
Guests also have the option to spend the evening at neighbouring Sonara Camp to enjoy sunset and dinner via the dedicated sand shuttle.
The latest in a string of openings by Nara Founder Stephanie Reichenbach, The Nest by Sonara takes the evolution of camping to glamping to new heights with the nesting concept; respectfully authentic of the surroundings with the luxuries one would come to expect from the Nara brand.
For further information please contact https://www.nara.ae/nara-escape/