Enjoy your delicious, homemade fondue with friends and family. Dip your bread and cold cuts into the melted cheese mixture and savor every bite!
These kits are designed for people to make fondue in the comfort of their own homes, allowing them to enjoy the experience of making and eating fondue without having to go out.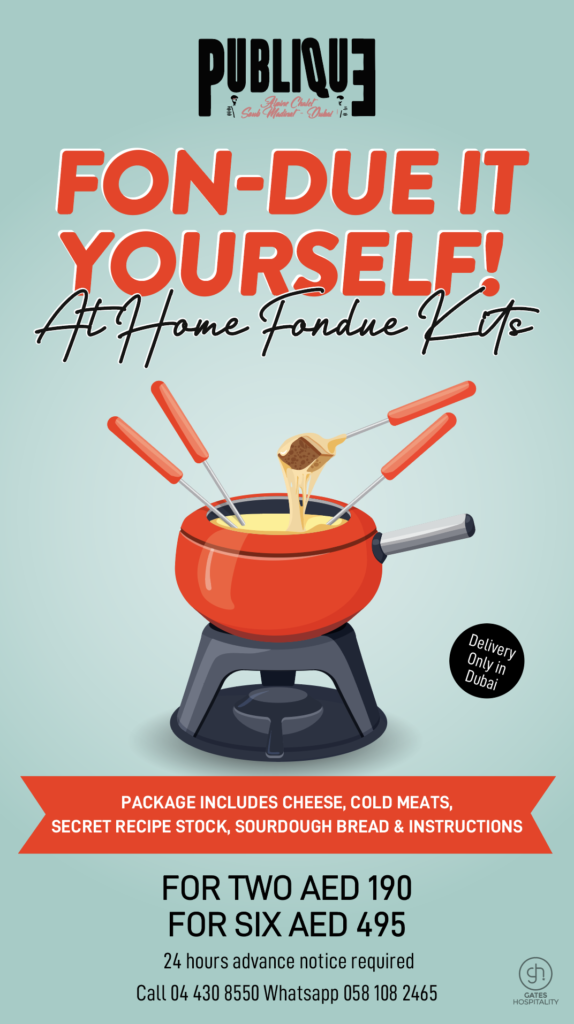 The kits come with all the necessary ingredients and tools to make a delicious fondue – including cheese, cold meats, stock and even bread! Feeling overwhelmed? Don't worry! A detailed instructions sheet is added to the pack to help you through it!
The kit is priced at AED 190 for two and AED 495 for six people! To order, call 04 430 8550 or whatsapp on 058 108 2465. It is advised to order 24 hours is advance so you can enjoy the fondue without any last-minute worries!