Stay and Dine While Enjoying The City's Impressive Attractions
As summer draws to a close, Park Regis Kris Kin, the hotel that connects the modern and historic Dubai, invites visitors and residents to rediscover the city as it welcomes a fascinating season.
With its convenient location, the 384-property is the ideal accommodation when exploring the city's must-visit attractions, including The Dubai Frame, La Mer Beach, Al Seef, and Al Fahidi Historical District.
Discover the Magnificent Dubai Frame
Dubai Frame opened to the public in January 2018 and has quickly become one of the most popular attractions in Dubai and the UAE. Standing tall at 150m, Dubai Frame offers a bird's eye view of the city's famous and spectacular skyline, 360-degree views of old and new Dubai, allowing guests to see how the city has transformed into one of the world's best travel destinations.
Dubai's Best Beachfront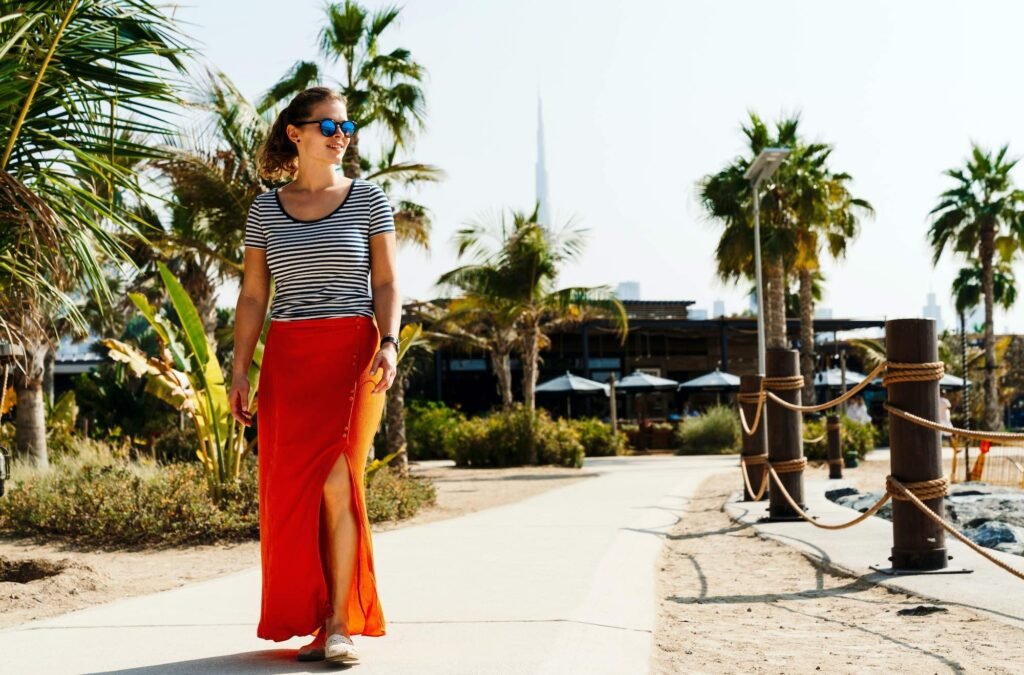 La Mer Beach is one of the best Instagrammable beaches in the city, with a picturesque tropical ambiance. An expansive beachfront venue with plenty of entertainment options, retail stores, restaurants, and a water theme park. A bustling site, especially during the winter when families can kick back on the beach, try a thrilling watersport, or discover new cuisine.
Meet Al Seef
Launched in late 2017, Al Seef celebrates Dubai Creek's beginnings as the famous coastal pearl diving base. Spanning 1.8km of Dubai Creek's shoreline, the 2.5 million square-foot development has a heritage area featuring old architecture and another section featuring more contemporary structures. Once a vibrant entryway to the Gulf's most successful pearl diving port, the Creek's legendary presence can still be felt today here, with fisherman and merchants crisscrossing the calm waters in their sleek dhows as part of their daily routine.
Live Dubai's Heritage, Culture, and Architecture
Discover the traditional style of Dubai from the mid-19th century till the 1970s at Al Fahidi Historical Neighbourhood. Located along the Dubai Creek, the district is a key heritage site with much of the original infrastructure preserved and intact, such as buildings with high air towers called Barajeel and built with traditional building materials such as stone and gypsum, teak, sandalwood, fronds, and palm wood. They are aligned side by side, separated by alleys, pathways, and public squares, which give the district a natural and beautiful diversity.
Get a glimpse into the past and explore the fascinating beauty of Dubai by visiting these key attractions, which are a few minutes away from Park Regis Kris Kin. Staying at the hotel for seven nights gives savings of up to 20% on Best Available Rate till the end of December 2021.
Residents looking for long-term accommodation will find the monthly rates at Park Regis Kris Kin very affordable. Stay 30 nights or more and avail of up to 30% off on Best Available Rates with complimentary high-speed internet, discount on Food and Beverage, Laundry and Dry Cleaning, and access to the hotel's gym and rooftop pool.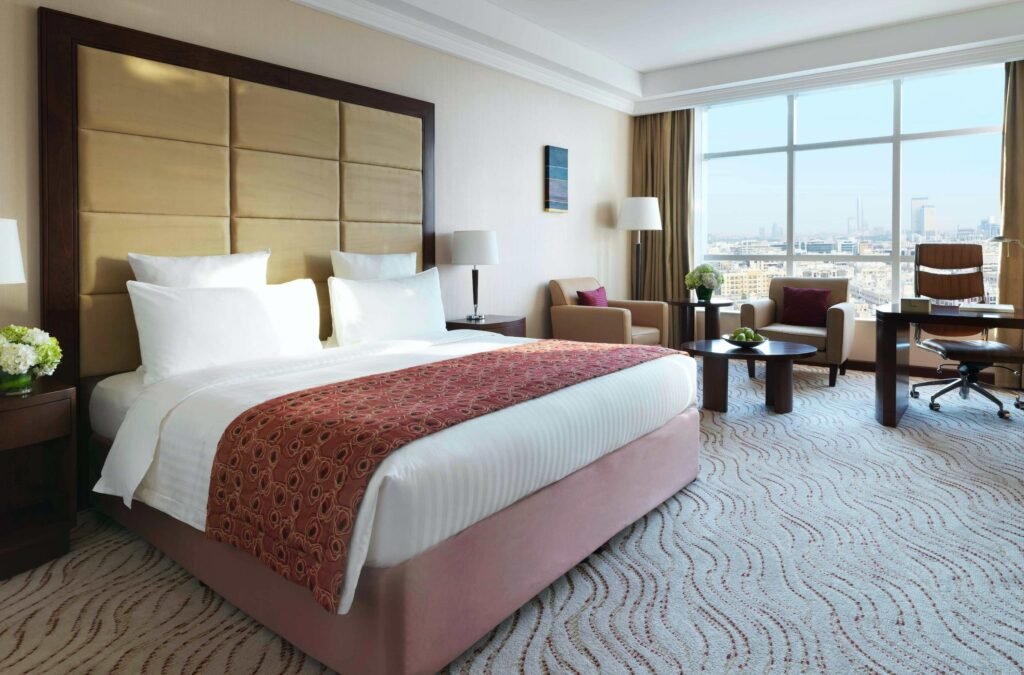 Park Regis Kris Kin has several dining options, such as the signature restaurant, Kris with a View, located on the 19th floor, offering panoramic views of the city and a range of international and Middle Eastern dishes. In addition, the Grandstand has a casual atmosphere to enjoy various options from delectable bites, a selection of global hops, and other prime beverages. Both restaurants also have daily dining offers that are not to be missed.
Set to re-open this October is Masala Bazaar, located on the ground floor, featuring the very best of Indian cuisine, with a food selection inspired by the four regions of India. Marhaba Lounge, located in the main lobby, is also set to welcome guests in the same month. It is the ideal meeting place to enjoy a cup of fine tea and coffee together with a light meal or tasty snack, while K2-ZerO, the rooftop lounge and bar, is the place to chill out with family and friends, offering incredible views of the Dubai skyline.
If you're looking for a great way to spend your days in Dubai, visiting these attractions should be on your list, and staying at Park Regis Kris Kin makes the adventure complete.
To view Park Regis Offers and Packages, please visit https://www.parkregiskriskin.ae/.