The award-winning team at Farzi Dubai best known for creating the modern Indian cuisine scene in Dubai have launched a brand-new menu across both city hot spots. Constantly evolving and revolutionising Indian food the new menu revisits all time-favourites, whilst introducing unique and fresh plates developed by the culinary geniuses at Farzi. Expect globally inspired, playful Indian food that is in line with the #Farzified personality.
Team Iconic Episode had the immense pleasure of visiting Farzi cafe and trying out their exciting new menu! The new Winter Special menu has some amazing Indian dishes with the signature Fusion twist.
With fun at the forefront of the Farzi experience, dishes are designed to be shared between friends and family. We simply could not resist the amazing dishes on the menu and went on to try a lot of them! We started with the sweet and savory Palak Patta Chaat. The perfect balance of tangy and sweet will leave an explosion of flavours in your mouth! Moving on, we opted for some healthy choices including Kale Salad and Chicken Salad. These are perfect yummy choices for the fitness freaks!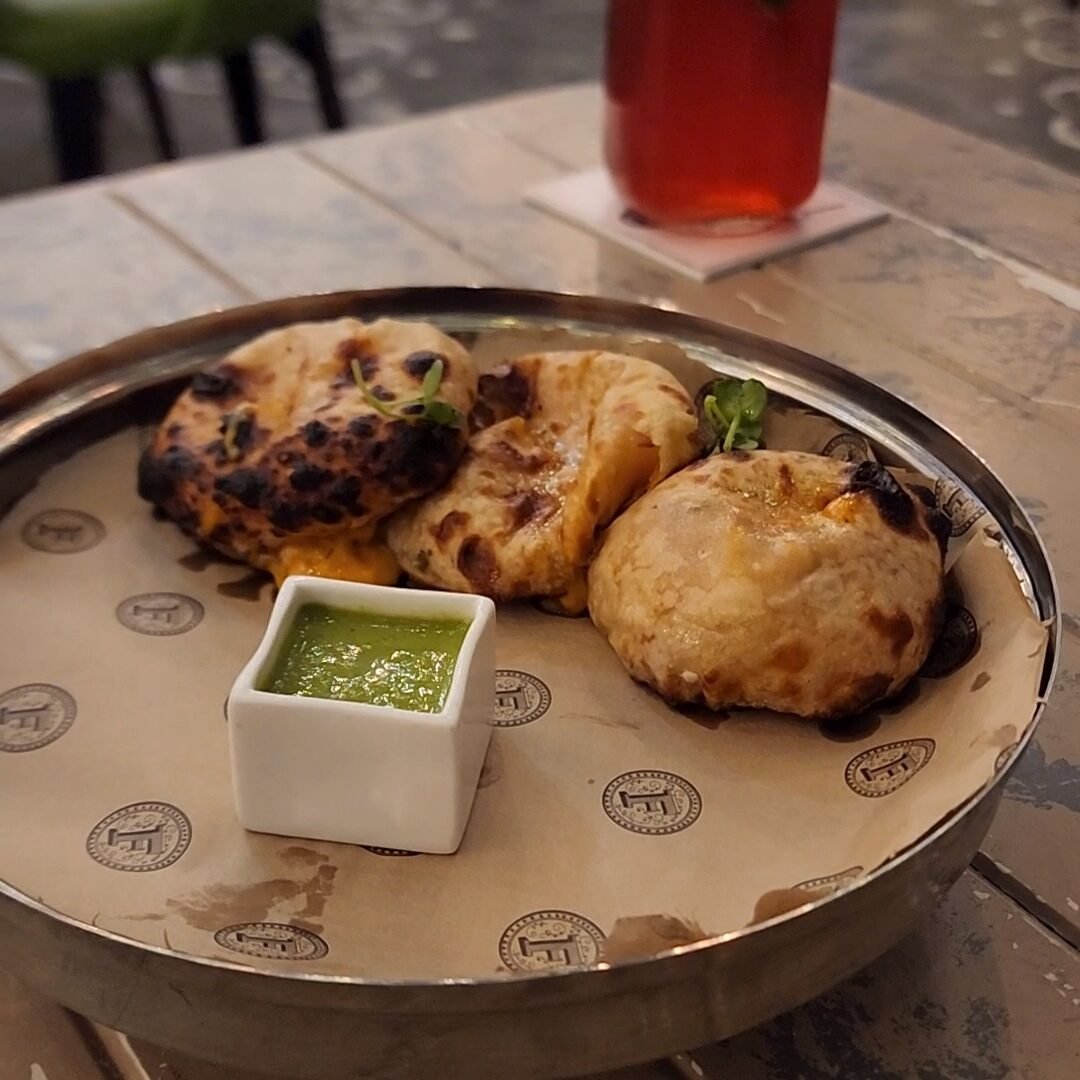 Moving on to the main course, we ordered Chilli Cheese Toast, Malai Chicken, Butternut Squash Ghatta Curry and Masala Naan. An avid lover of Indian food, I absolutely loved all the dishes and the fusion twist to them! All the items on the menu are not only perfect for the Desi food lovers, but also satisfy the taste preferences of western food enthusiasts.
As it is said, there is always room for desserts! And so we dived into the sweet side of the menu and opted for the delicious Snickers Chocolate Dome Cake. The dish perfectly combines a chocolate shell stuffed with homemade ice cream and a brownie bursting with Snickers pieces. We also wanted to try the Avocado Gulkand Kulfi, but we were too full to have another bite!
With locally sourced-ingredients, every item on their menu is fresh, healthy and packed with flavour. You are in for a true culinary ride when you sit down for a meal at one of their two locations in City Walk and Mall of the Emirates. Head down and try out their winter menu today!
For reservations at City Walk, call 0526892012 and at Mall of the Emirates, call 0504075590. 
Instagram – @farzidubai
Website – Farzi Dubai