Employees give the company high marks for fairness, respect, and pride
Sunset Hospitality Group, renowned for providing lifestyle contemporary hospitality experiences around the world, has been awarded the Great Place to Work® certification, the global authority on high-trust, high-performance workplace cultures.
A comprehensive survey conducted by the institute showed that employees recognized Sunset Hospitality Group as a Great Place to Work for its commitment to creating a workplace where employees and leaders take pride in their job, a high level of trust exists, and they enjoy their colleagues.
"It's an honor to be recognized as a great place to work by our employees. Sunset Hospitality Group is about creating and delivering top-notch hospitality experiences. To do this, we need to create a workplace where our employees enjoy and take pride in what they do. For the last decade, we have successfully delivered this and will continue doing so to ensure that our employees find their work fulfilling and rewarding," said Antonio Gonzalez, CEO.
A Great Place to Work® certification reflects the level of trust employees experience in their leaders, the level of pride in their jobs, and the extent to which they enjoy their colleagues.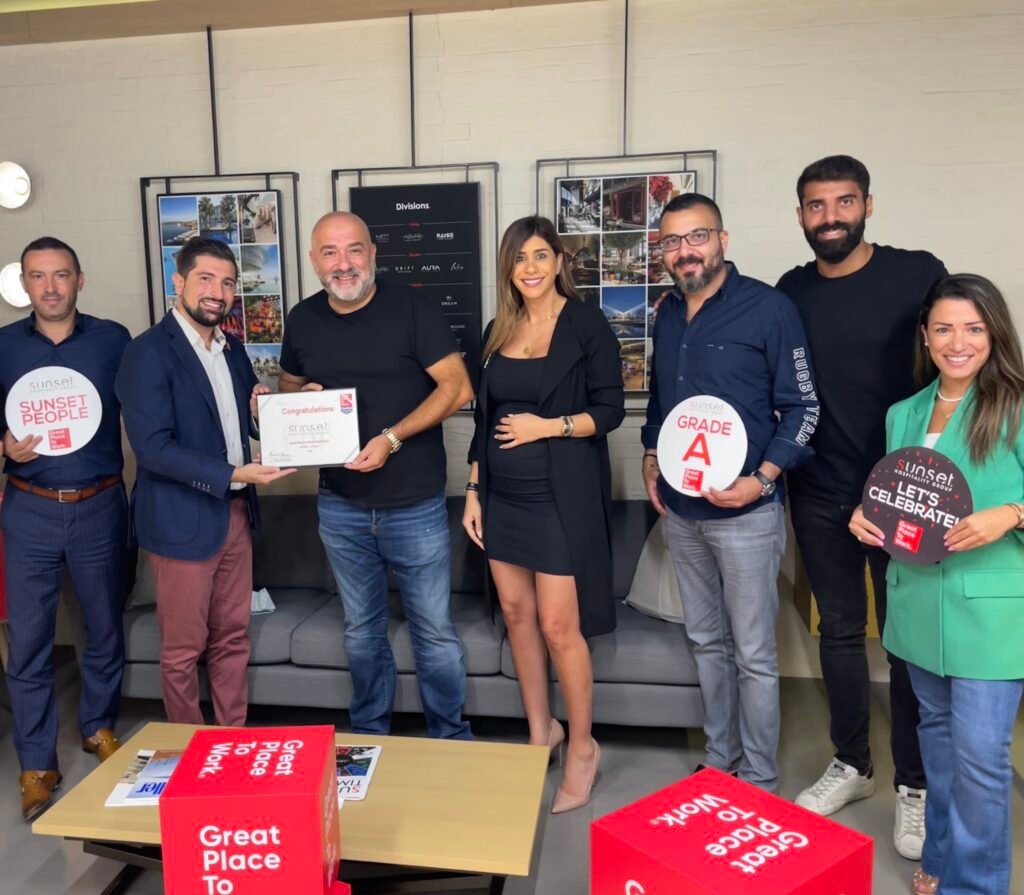 Great Place to Work® conducts a rigorous audit of each participating company. Two-thirds of the company's score is based on the institute's proprietary Trust Index© survey, which is sent to the employees. The survey asks questions about their attitudes towards the management's credibility, employee engagement, and job satisfaction.
The other third of the scoring is based on the company's responses to the Institute's Culture Audit©, including detailed questions about pay and benefits programs and a series of open-ended questions about hiring, communication, and development.
"At Sunset, our focus is to promote a working atmosphere where employees can flourish and grow their lifelong careers. Employees who are happy, satisfied, and enjoy their work has a huge impact on our success, so this certificate is a testament to our commitment to creating inspiring and rewarding workplaces for all," added Rania Rania Roufael, Group HR Director.
About Sunset Hospitality Group
Sunset Hospitality Group (SHG) was founded in 2011 with a vision to create unique hospitality experiences around the world, ranging from resorts and beach clubs to restaurants and nightlife. The group has since rapidly grown to become a leading hospitality investment and management company developing new and pioneering concepts and acclaimed multinational brands.
SHG has a presence in 10 countries across 26 brands with a proven record in delivering a blend of high-quality services at exceptional locations. SHG's portfolio includes renowned concepts: METT Hotels & Resort, Azure Beach, Ammos, Drift Beach Club, Black Tap, Luigia, Lola Taberna Española, Goldfish, Isola at Jumeirah Islands Clubhouse, Raise Fitness & Wellness, and many more. In addition, SHG is set to open multiples venues in 2021, including L'Amo, AURA, SushiSamba, DREAM, and Mott 32.