Termeh is a UAE based brand dedicated to positively impact the lives of Afghan craftswomen. We are proud to be not only Made In Afghanistan but also Made Of Afghanistan where each pair is handmade and portrays the rich heritage of art and culture of modern day Afghanistan. The business ensures all materials used in our products are of local origin & of course our craftswomen are our skilled Afghan sisters whose talents and experience continue to amaze us.
'It's a project close to our hearts where we want to economically empower these hardworking lovely women by getting access to more efficient tools and source bulk materials, whilst gaining better wage rates, and an outlet to expose their talent to international markets.' said Nessa Mohammad, Co-Founder Termeh.
'Our team consists of a group of hardworking Afghan women who we were luckily connected with through a travel blogger friend and whose surprising talent gave us the idea of Termeh.' quoted Neelum Nazir, Co-Founder Termeh.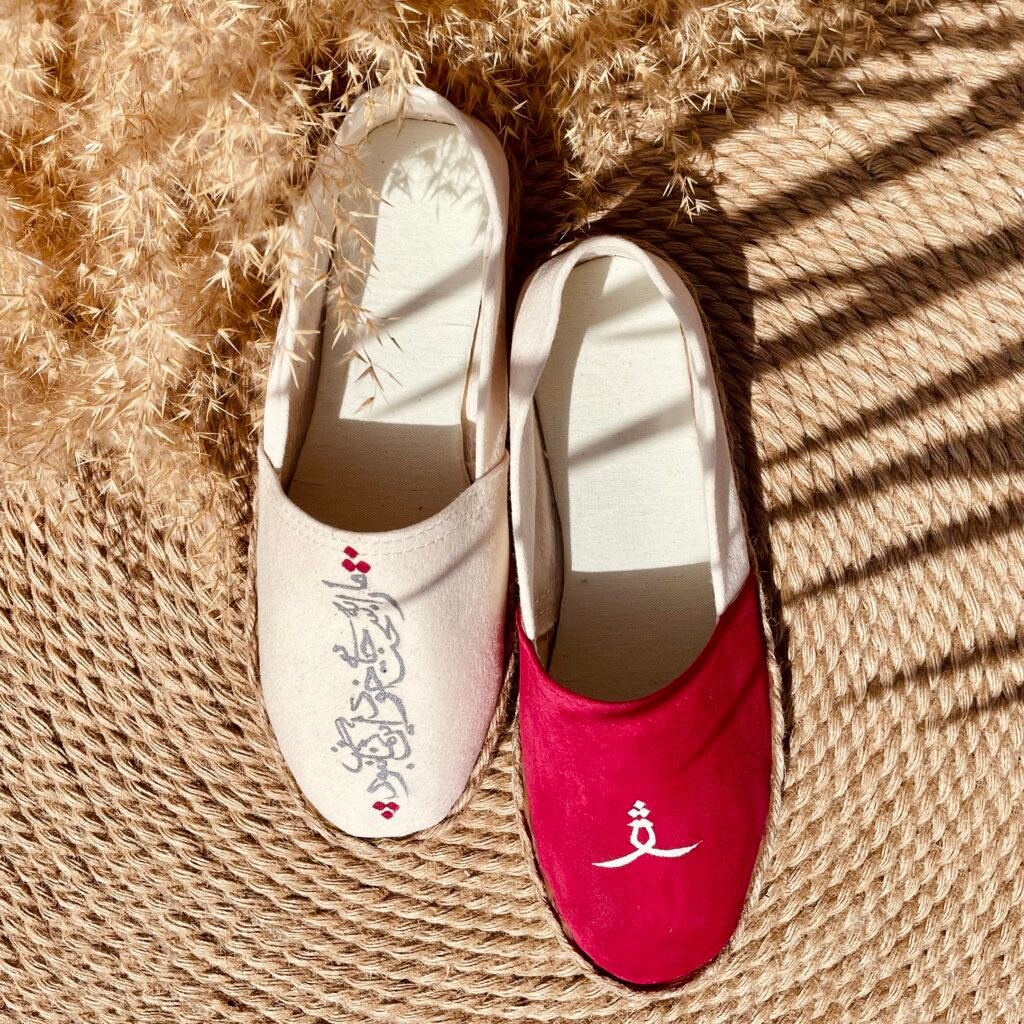 These talented Afghan ladies are able to paint and sew with extreme precision and dexterity, any pattern or design of your desire and requests can be taken for your own personalised styles!
To know more, please visit: www.termeh.ae.