The holiday season is around the corner and if you're still yet to finish your shopping list, Sony's gift guide will help you choose the best presents for your loved ones. Pick the hottest products from the latest headphones, cameras, speakers or TVs, Sony has everything for all ages.
Sony WF-1000XM4: Exceptional sound quality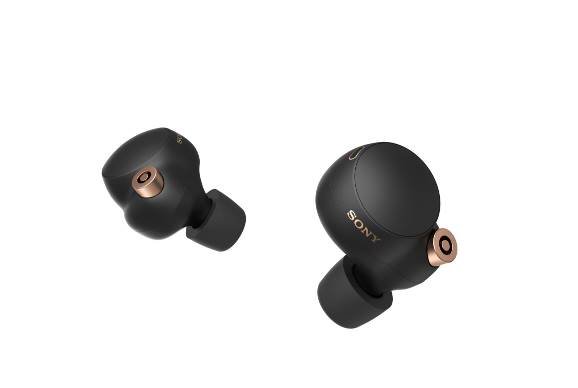 The Sony WF-1000XM4 is the best gift option to those who want to work efficiently wherever or enjoy their favourite entertainment distraction free thanks to its Active Noise Cancellation and high-resolution audio wireless features. The WF-1000XM4 provide ultimate comfort with uncompromised functionality with smart listening and clear call quality. Its ergonomic surface design for stable fit, water resistance and an impressive 8-hour battery life with the ANC feature activated, the WF-1000XM4 is perfect for everyday use.
Sony WH-1000XM5: Your World. Nothing Else
The perfect gift for your travel buddies, the new WH-1000XM5 provides a whole new immersive, distraction-free sound experience taking the noise cancelling and audio quality thanks to by Sony's HD Noise Cancelling Processor QN1. The headphones are engineered with four beamforming microphones and an AI based noise reduction structure that isolates your voice from noisy background giving you the chance to take calls wherever you go. With noteworthy 30 hours of battery life and 3 hours' worth of charge in just 3 minutes using USB Power Delivery (PD)2, experience an uninterrupted listening experience. The WH-1000XM5 comes in a compact collapsible carrying case, allowing you to carry your headphones with you on the go.
Sony INZONE Headsets: Immersive Gaming Experience with Spatial Sound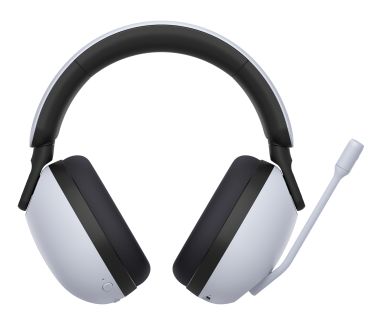 The best gift for PC and PlayStation® gamers, Sony INZONE offer latest audio technology and industry-leading innovation across the INZONE H9, INZONE H7 and INZONE 3 headsets. Sony's 360 Spatial Sound for Gaming, activated by the INZONE Hub PC software, reproduces 2ch stereo audio signals in 7.1ch surround sound as the game creators intended. The precise target detection with 360 Spatial Sound for Gaming optimises acoustics and boosts spatial awareness, thus enabling the player to precisely hear footsteps and movements.
The smartphone app 360 Spatial Sound Personaliser also allows users to optimise spatial sound to their ear shape for truly personalised gameplay. Furthermore, the diaphragms of the INZONE H9 and INZONE H7 both have a unique shape that allow the headphones to reproduce extremely high frequency sounds with high compliance, as well as authentic low frequencies for an immersive gaming experience. Ducts on the housing of the INZONE H9, INZONE H7 and INZONE H3 control and optimise low-frequency sound reproduction for powerful bass that makes deep sounds seem incredibly real.
Sony BRAVIA XR A95K and X95K TVs: Next generation picture and sound with Cognitive Intelligence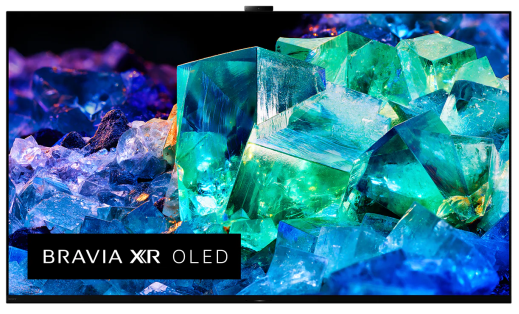 Craving to watch those holiday-themed movies on Netflix, then the Sony BRAVIA XR A95K OLED and X95K Mini LED TVs are the perfect gift this holiday season. Powered by Cognitive Processor XR™, the unique XR Backlight Master Drive precisely controls Sony's latest generation Mini LED backlight in the X95K series for incredible brightness. Enjoy an unprecedented dynamic range with incredibly dazzling lights and deep blacks, as well as beautifully natural mid tones with almost no flare or halos around highlights.
The Cognitive Processor XR™ also powers Sony A95K's new OLED (QD-OLED) panel with XR Triluminos Max, which delivers our widest colour palette and reproduces naturally beautiful shades and hues. With millions of individuals, self-illuminating pixels, the A95K delivers more colours than ever before for an entirely new viewing experience.
Sony ZV-1F: The Vlog Camera that Boosts Creative Power
Packed with creative power, easy-to-use vlogging functions, advanced connectivity, and eco-friendly features, The ZV-1F is the perfect gift to any aspiring vloggers or content creators who want to capture stunning stills and video. The pocket-size camera has been optimised for vlogging with an ultra-wide 20mm prime lens for optimum selfie shooting and wide field of view to capture more background.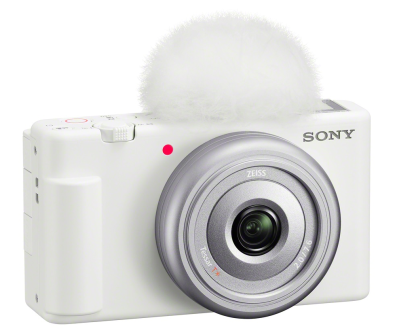 The ZV-1F also offers background bokeh in both stills and video to further highlight the subject or create a softer look. Other key features include a 'Soft Skin Effect' option that smooths and reduces wrinkles when shooting video and creates a natural skin tone effect for stills, 'Face Priority AE' that automatically adjusts the brightness when shooting, and high precision focusing and Eye AF for both humans and animals, which allows the autofocus to fix tenaciously on the face and eyes without getting diverted by other subjects.