With over 1 million books, the World's Biggest Book Sale is set to open this week at Dubai Studio City – in the Month of Good. The third edition of the 11-day Book Sale opens its doors on 14th April 2022 offering amazing books with discounts ranging from 50% to 80% off the recommended retail price. Entry is absolutely FREE and the Sale is open to the public daily from 10:00 a.m. to 2:00 a.m. allowing book fans and bookworms 16 hours of glorious book shopping experience that is not to be missed!
Commenting on the Book Sale, Mr. Ibrahim, Head of Department – Permits and Media Content, from Media Regulatory Office representing the Ministry of Culture & Youth said, "We are glad to be in partnering with the Big Bad Wolf Book Sale. It's a wonderful initiative that offers books at affordable prices and goes a long way in encouraging reading. The Ministry of Culture and Youth endeavors to cultivate a love of books among people to foster the habit of reading, and events such as these help us greatly in inculcating a culture of knowledge."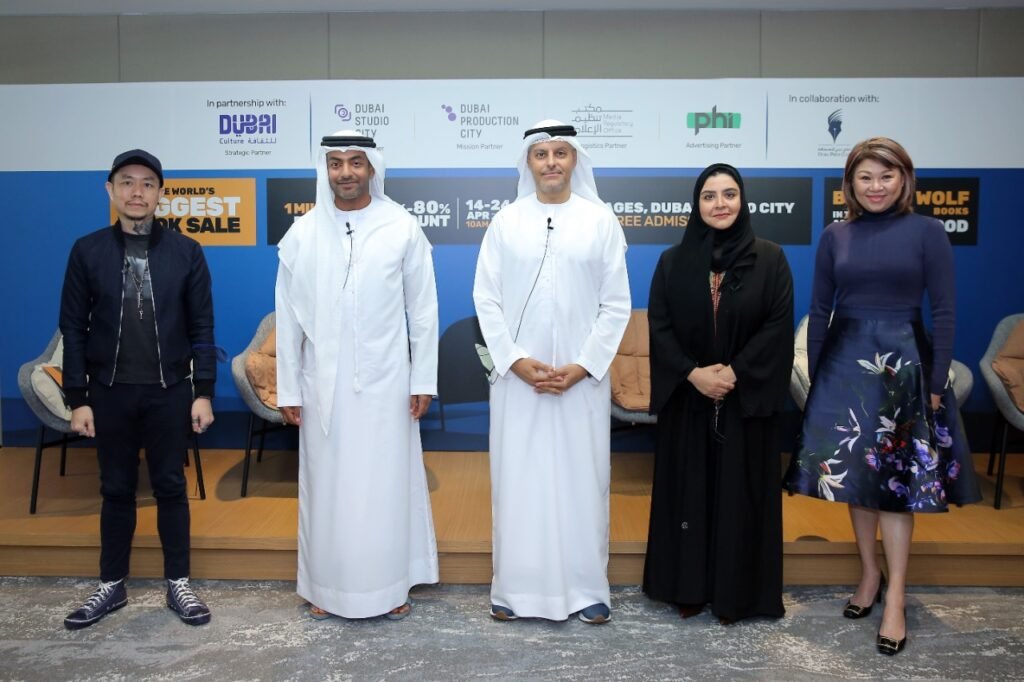 "We have ensured that there is a good selection and variety of Arabic titles as well, with at least 20% off on books in Arabic. We also encourage Emirati publishers and writers to offer the same discount on their own titles," Mr. Ibrahim added.
This year, the Big Bad Wolf Book Sale Dubai 2022 will have a dedicated section highlighting local Arabic writers and publishers, positioning the UAE as a global creative capital and contributing to building the national creative economy. It reinforces the values of the National Plan for Reading, a 10-year national strategy that seeks to foster reading as a daily habit and to make it a lifestyle in the UAE by 2026.
According to the findings of the UAE National Reading Index released by the ministry at the end of the Reading Month in March, the average number of books read per capita in the UAE among adults is 6, while 90.40% of the community believes that the knowledge and cultural initiatives and projects launched by the UAE government encourage the practice of reading.
Mr. Ibrahim commented: "This goes to show that there is a demand for such initiatives and the Ministry is happy to support it. "I am looking forward to a very successful event and hope more and more people take advantage of this opportunity to pick up books of their choice at a fraction of the market price. The event is open to everyone to attend and will also make books accessible to the less fortunate community members."
Aligning with the vision of the UAE's leadership to build a knowledge-based economy promoting innovation, research, and development, Ms. Eiman Alhammadi, Specialist & Acting Manager of Libraries Affairs Section from Dubai Culture representing Dubai Culture, commented: "At Dubai Culture, we support the government's mandate to develop a knowledge-based society, promoting a cultural and creative environment. We also strive to make reading a daily habit towards consolidating the Emirate's position as a global center for culture, an incubator for creativity, and a thriving hub for talent as well as the global capital of the creative economy.
Dubai is no stranger to cultural events of this nature that invite people to share their experiences and knowledge with one another, and I look forward to witnessing children, adults and anyone seeking to enlighten themselves enjoying this wonderful event."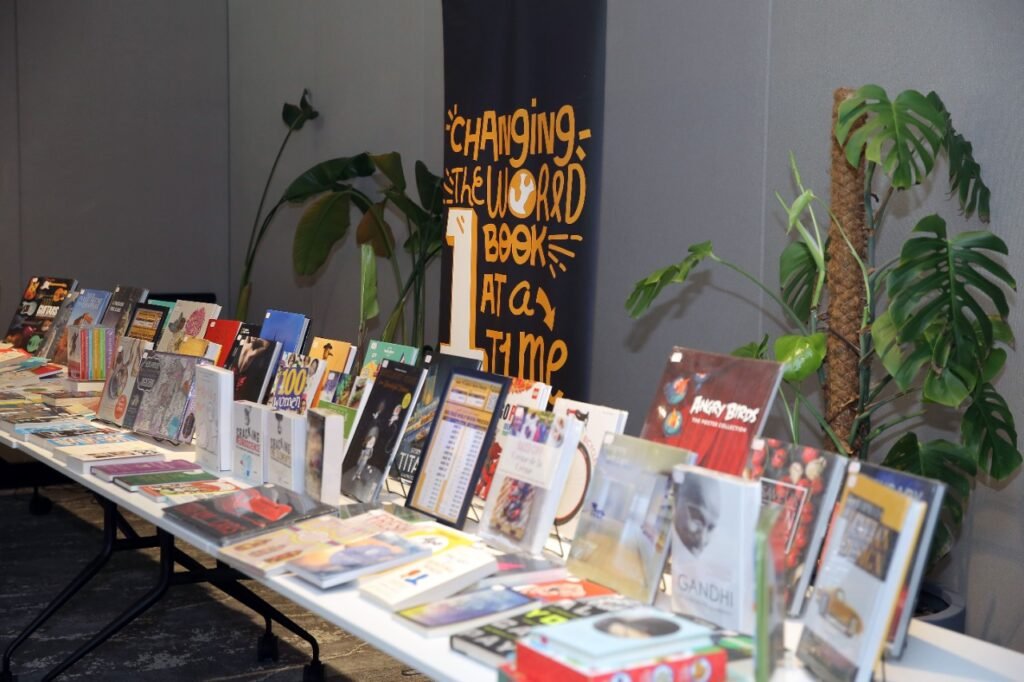 Reflecting on the event, Majed Al Suwaidi, Managing Director of Dubai Studio City, Dubai Production City and Dubai Media City, said: "Our partnership with Big Bad Wolf Book Sale reflects our commitment to support platforms and talent that encourage reading and the spread of knowledge. It's also in line with our leadership vision of developing a knowledge-based economy, nurturing the next generation of readers, and reinforcing Dubai's position as a global cultural hub.
"It comes at an opportune time during the Holy Month of Ramadan and works to ensure that people around the world have access to the wealth of knowledge, experiences, and adventures captured in books. The Big Bad Wolf Book Sale's returning to our Sound Stages in Dubai Studio City is always a splendid match, not only because it can easily accommodate the size and scale of the event, but we share a common appreciation for culture and the power of stories."
The first time the Big Bad Wolf Book Sale was held in Dubai was in 2018 and is returning for the third time. Taking the World's Biggest Book Sale global and touring 34 cities in 13 countries, the Co-Founder of Big Bad Wolf Books, Jacqueline Ng said: "We launched Big Bad Wolf Books in 2009 to build a new generation of readers and increase English literacy worldwide. In over a decade, our event has expanded its footprint globally and our Dubai chapter is one of the most successful editions as evidenced by its huge following and popularity, as well as a constantly growing and expanding audience. Coinciding with the Month of Good, we want to welcome everyone in Dubai to come to the Sale and shop to their hearts content and perhaps also buy a book or two as gifts for their loved ones or friends as a part of celebrating the Holy Month of Ramadan".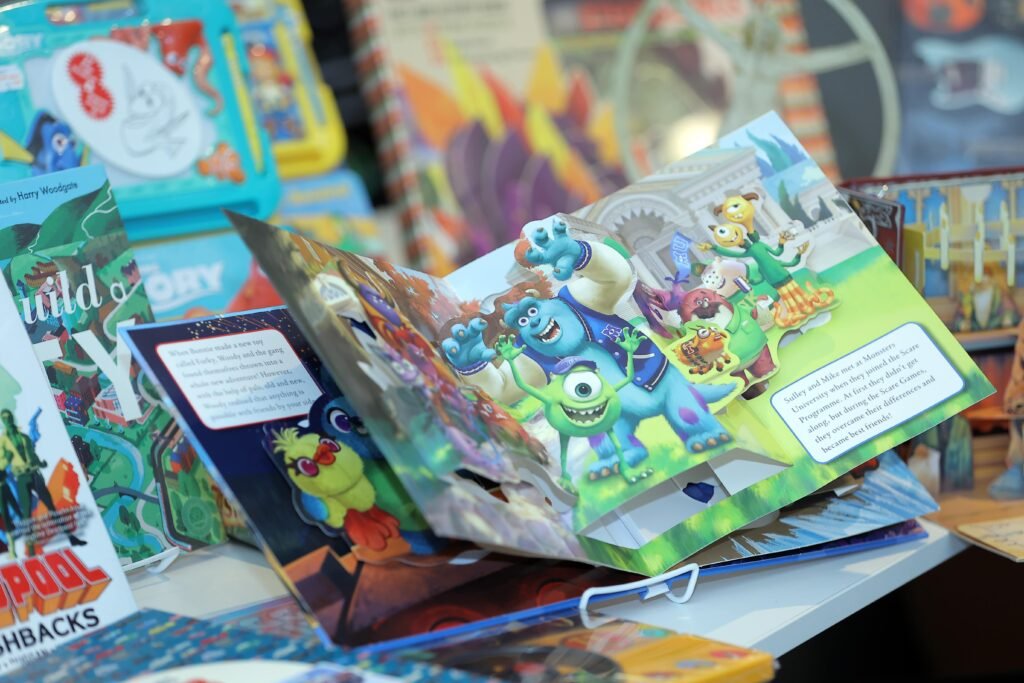 Driven by passion and witnessing great support from the region, Andrew Yap Co-Founder of Big Bad Wolf Books, commented, "As we launch the third edition of the Book Sale, we do understand that all our partners involved are key and have played an important role in bringing the Sale back to Dubai and we are very appreciative of their support and guidance. We're very grateful and humbled to have Dubai Culture as our Strategic Partner, the great team at the Ministry of Culture and Youth's Media Regulatory Office for being our Logistics Partner, our amazing Venue Partner, Dubai Studio City for extending their wholehearted support towards the event, our Mission Partner, Dubai Production City for partaking in our mission to increase English literacy worldwide, and our advertising partner at Phi Advertising for amplifying our presence."
Whatever a reader's passion, they will find it at the Big Bad Wolf Book Sale Dubai 2022 – from bestseller titles, novels, science fiction, romance, literature and graphic novels to business books, self-help, architecture books, cookbooks, and many more. The Book Sale will also delight younger readers with its spectrum of children's books, featuring storybooks, activity books, board books, coloring books, picture books and featured interactive books. Steeply discounted prices will keep mum and dad happy, too.
For more information and updates about the Big Bad Wolf Book Sale Dubai 2022, please visit: Facebook: http://facebook.com/bbwbooksuae
Instagram: http://www.instagram.com/bigbadwolfbooks_UAE