Celebrate the holy month of Ramadan in the highest spirits! Staycations, deals and amazing food and beverage offers that are too good to resist – the city is offering it all this month to make sure you enjoy to the fullest with your loved ones! Here is a round up of some of the most amazing deals from around town!
Food And Beverages Offers:
1. Curated New Moon Iftar at Le Gourmet
With the accent on reflection and spirituality during the Holy month, Le Gourmet at Galeries Lafayette has launched two special services for customers this Ramadan.
The curated Iftar menu allows diners to come together to break their fast with a wholesome and flavourful meal in a stunning setting. Start with traditional light starters such as dates, lentil soup, Fattoush salad and Hummus with freshly baked Arabic bread followed by a choice of main course that includes a hearty biryani, classic butter chicken, beef kofta and Shish Taouk, as well as Grilled Rosemary Chicken. Wrap up with delicious Arabic sweets prepared by Chef Dany Mouawad and your choice of Arabic coffee or Moroccan tea.
This gourmet Iftar can be enjoyed when you dine-in from sunset or in the comfort of your home or office via Deliveroo every day during Ramadan. You can also pre-order by calling 056 545 2558. Starting at AED 120 per person, the New Moon Iftar Box features the perfect combination of food and drink designed to help diners comfortably break their fast.
To book your Gourmet Iftar at home call +971 50 654 9388 or email mark.saldia@medsdubai.com. Call a minimum 48h in advance for a party of 10 or more and enjoy complimentary service and set up.
2. EMBRACE THE SPIRIT OF RAMADAN AT THE CHEDI AL BAIT, SHARJAH
Enter a tranquilising space and experience the sublime reflections of the holy month of Ramadan at The Chedi Al Bait Sharjah, offering a special twilight iftar featuring a wide variety of delicious and traditional Arabian dishes. Guests are invited to delight in a blend of Arabian hospitality and the finest levels of luxury.
The buffet is distinguished by its rich traditional Arabic cuisine, offering a selection of soups, salads, and hot and cold appetizers to start with, followed by a wide range of main dishes, from charcoal grilled meats, including lamb chops, and a traditional Camel Ouzi with Emirati rice as the star of the night. A selection of Ramadan juices from Qamar Al-Deen to Jellab to tea and coffee are offered throughout the Iftar, and the experience on a sweet note with a plethora of dessert options for guests to indulge.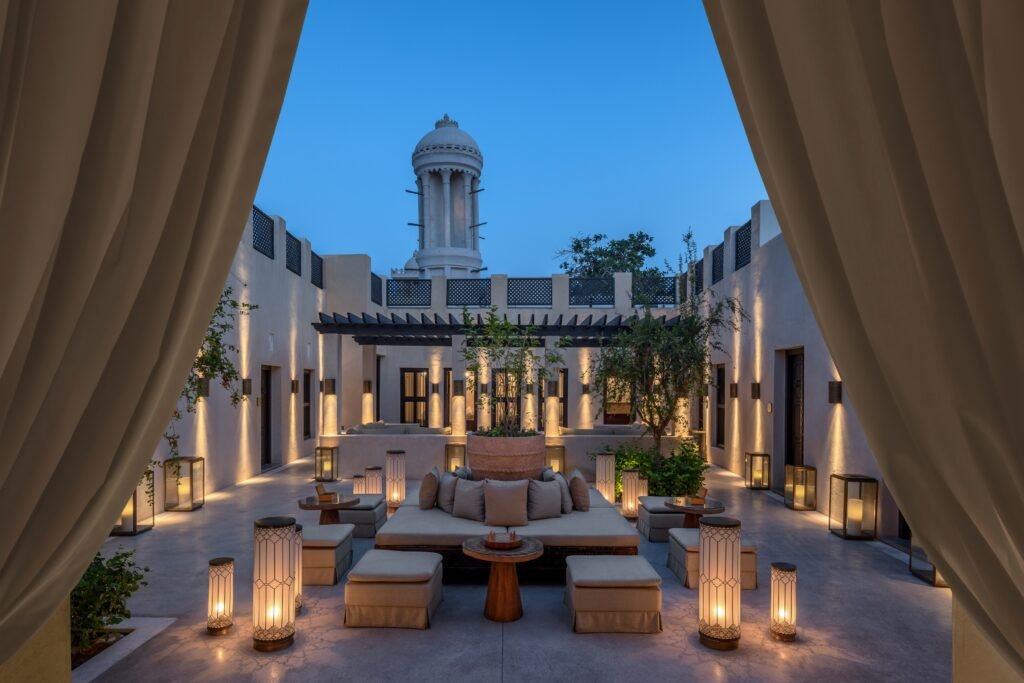 The Iftar buffet is open daily from 6:30 PM until 9:00 PM at The Library, for AED 199 per person. Additionally, during the holy month of Ramadan, guests can book a room including breakfast or Suhoor for AED750, or half board at AED 1,148 for two people including breakfast or Suhoor as well as Iftar.
For Iftar bookings, please contact 06 502 5555 or email thedining@chedialbaitsharjah.com.
3. Social Distrikt Announces Daily Iftar and Suhoor Menu
Social Distrikt, the culturally-driven food hall, invites you to relish in the spirit of Ramadan with family and friends, while feasting on a traditional Iftar buffet for 99 AED, and set menu options starting at 59 AED to refuel for Suhoor.
Located at the Pointe, with a stunning view of the world's largest fountain, Social Distrikt welcomes guests to break their fasts with an exclusive, all you can eat menu for Iftar, including a wide range of dinner options from chicken biryani, to truffle pizza. To satisfy that post iftar sweet-tooth, indulge in a selection of Kanafeh, cakes, rice pudding, and an assortment of decadent Arabic sweets.
The suhoor menu includes traditional breakfast trays, perfect to replenish your body for the day ahead, including foul, hummus, eggs balila, and much more! In honor of the blessed month, the venue will be fitted with a traditional Majlis for guests to unwind and enjoy endless cups of Jallab and Gahwa.
4. State of Art Iftar at Open Sesame
Leave the cooking to the professionals at Open Sesame restaurant this year and enjoy a delicious early bird iftar spread. For AED 165, you can tuck into a flavour-packed Levant-inspired buffet with signature mocktails, and Arabic sweets and desserts. The iftar will take place daily throughout Ramadan from sunset onwards. Early bookings completed before 31st March, receive a 25% off on the full price.
Price:
AED125 per person – early bird offer before 31st March
AED165 per person – from April
AED125 for groups 5 and above
Timings: Sunset -10pm
5. Suhoor Under The Stars at Orange Feels
Admire gorgeous views of the city as you enjoy a relaxed suhoor in al fresco setting at this pool-deck venue. The lounge will be offering a bespoke a la carte menu featuring light and tasty dishes, and shisha offerings to set the perfect tone to the dining experience.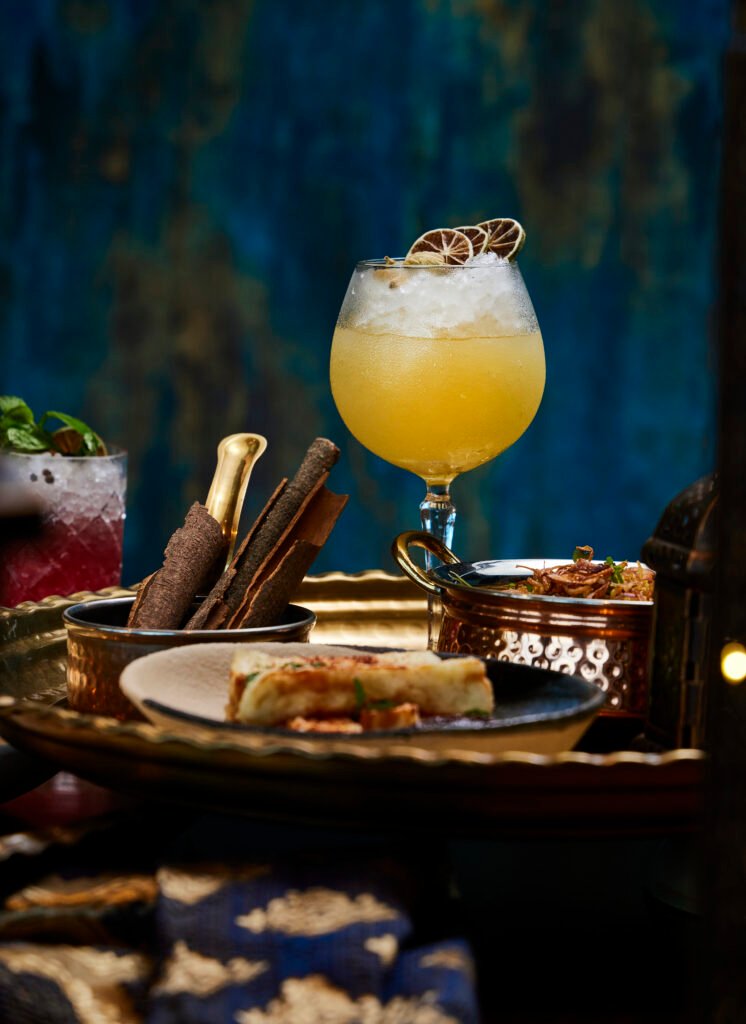 Price:
AED150 per person – minimum spend on à la carte menu
Starting from AED115 with shisha
Timings: 9pm-4am
6. Iftar at Palm Kitchen
For the month of Ramadan, the striking eatery will be offering guests a plentiful array of Middle Eastern specialties and beverages, including traditional hot and cold mezze, pickles and cheeses, kebabs, and a variety of Arabic and international mains, followed by regional sweets and desserts.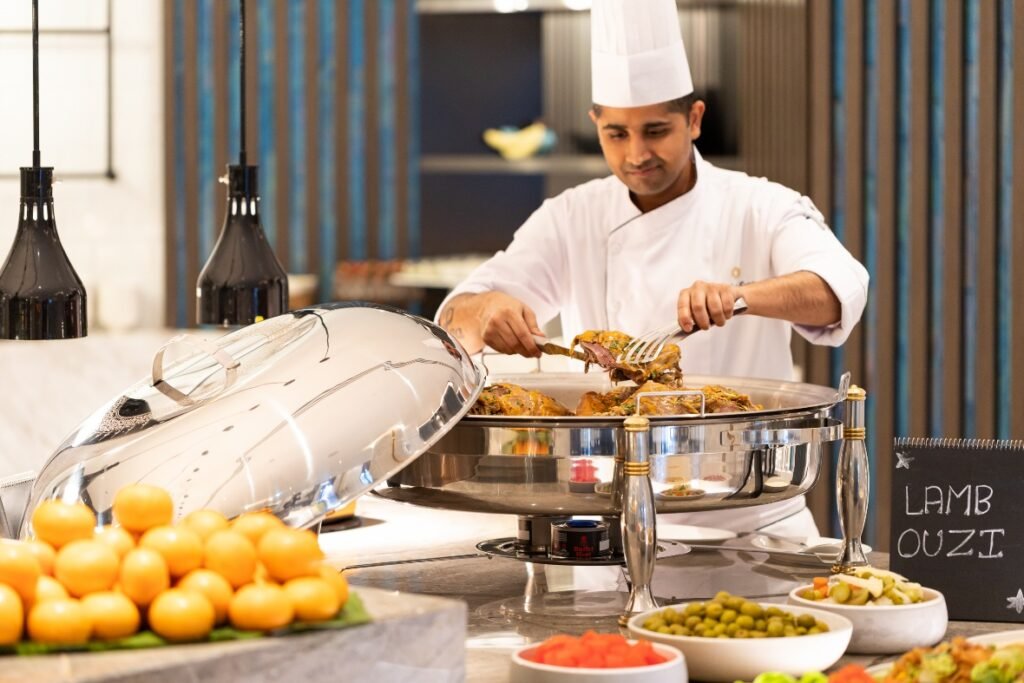 Date: 2nd April – 2nd May
Timings: Sunset to 9:00PM
Price:
AED195 per Adult
AED 100 for children below the age of 5
AED165 per adult for a group of 10 or more
Outlet: Palm Kitchen
For reservation, please call +971 4 275 4444 | EMAIL: samriddh.taneja@tajhotels.com
7. HERE-O Donuts Launches Limited-Edition Donuts and Dates Boxes this Ramadan
Inspired by the traditional Middle Eastern palate this holy month, HERE-O Donuts has introduced two limited-edition donuts, the Choco Salted Caramel-O and the Ramadan Baklav-O to their curated menu for those with a sweet tooth to break their fast in style. 
The Choc Salted Caramel-O is made with Sourdough, salted caramel, dark chocolate icing, and topped with sliced almond with almond crumble. While the Ramadan Baklav-O is made with Baklava Sourdough, Pistachi-O Custard, Pistachi-O icing and Kunafa topped with Pistachi-O Power adding a real Arabic essence to every bite.
In addition, this Ramadan HERE-O Donuts is proud to unveil its collaboration with The Date Room to provide "Donuts and Dates" boxes, honouring the staple date delicacy in the holy month. These gifting beauties provide you with the perfect opportunity to wow your loved ones and amplify all the cravings under the sky. The limited-edition boxes are not only instagrammably aesthetic but also fit for gifting an extravagant experience. 
Ramadan Donut Boxes
Box of 4 mini: 40 AED
Box of 8 mini: 60 AED
Box of 12 mini: 100 AED
Donuts and Dates 
Box of 12 minis and dates: 175 AED
8. IFTAR AT BELLA RESTAURANT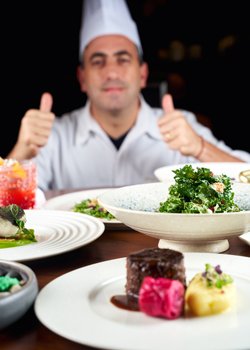 Bella Italian Restaurant & Lounge, Dubai's disruptive Italian extravagance, brings you a lavish 4-course Iftar menu, at AED250 per guest, inclusive of all taxes.
Award-winning Chef Alessandro Miceli offers a menu that is both true to his roots and influenced by Arabian traditions so patrons can enjoy the sunset over the glittering waters of the Dubai Canal and skyline.
This menu will be served daily, from sunset to 9pm.
9. IFTAR AT 99 SUSHI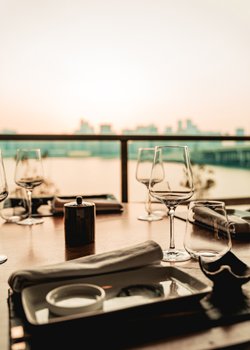 Award-winning 99 Sushi Bar & Restaurant celebrates the Holy Month of Ramadan with a generous Iftar menu and a delectable 10-dish selection featuring the finest Haute Japanese cuisine.
Iftar 99: AED225 per guest, all taxes included. From sunset to 9pm.
99 Sushi Restaurant & Bar has two beautiful locations in the UAE:
Four Seasons Hotel, The Galleria Al Maryah Island – Abu Dhabi
Bookings:  02 672 3333 – reservations.ad@99sushibar.com
The Address Downtown – Downtown Dubai – Dubai
Bookings:  04 547 2241 – reservations.dubai@99sushibar.com
10. Iftar and Suhoor at Zoya By Maui
Leave the cooking to the professionals at Zoya By Maui this year and enjoy a delicious iftar spread. For AED210, you can tuck in a flavourful Levant-inspired buffet with some international delights, along with sumptuous Arabic desserts and Ramadan-inspired drinks including Jallab, Karakati and Laban. Iftar at Zoya By Maui will take place every day throughout Ramadan from sunset to 9pm. Children between 6 and 12 can enjoy the iftar spread for AED 80 and those below six years of age will eat for free.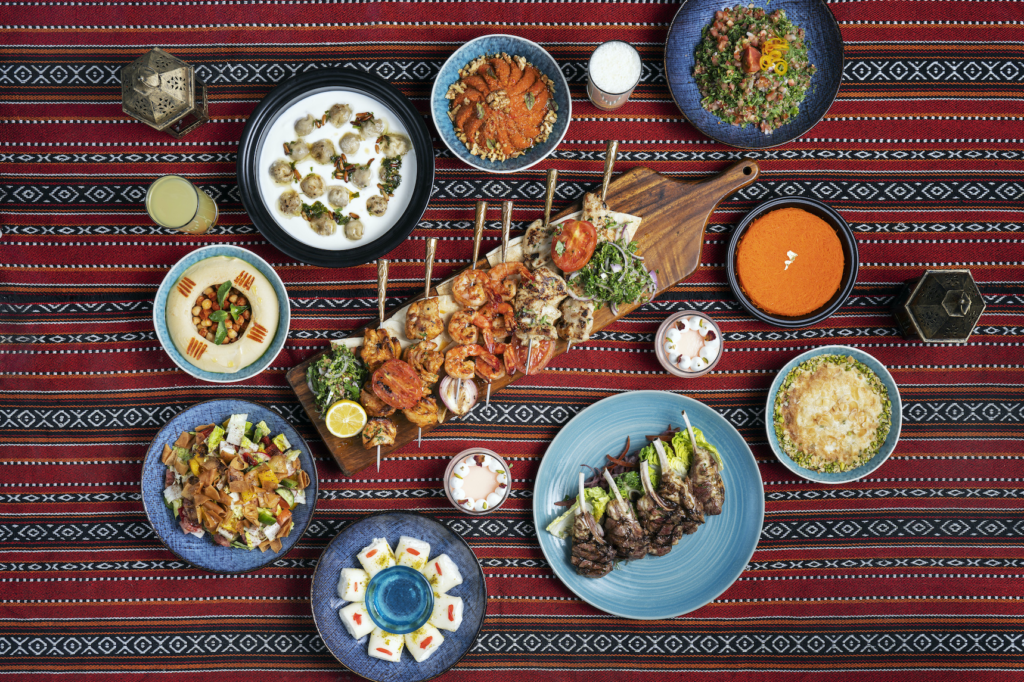 At iftar time, Maui transforms into a beautiful beachside restaurant with a terrace that overlooks the ocean and the moonlit skyline of Palm Jumeirah. Highlights from our Ramadan iftar buffet include cold and hot mezze stations, live cooking stations for Lamb Ouzi, Arabic mixed grill and much more.
The Suhoor is priced at AED168 per person. Individuals booking via e-voucher or direct group bookings via Restaurant Reservations with 20 guests and above will receive a 20% discount. Groups of more than 50 guests can claim a 25% discount and enjoy the Suhoor for AED 158 per person. Visit Sofitel Dubai The Palm to book this offer now – https://giftvouchers.sofiteldubaithepalm.com/property/SDPVAE/vouchers/list/item/51163
11. Celebrate Ramadan With Dubai Marriott Al Jaddaf
The Market Place at Dubai Marriott Al Jaddaf will host daily Iftars beginning on the first day of Ramadan in the most stunning Arabesque setting. For only AED 215 diners can enjoy a sumptuous spread of Middle Eastern and international cuisine from sunset until 9 PM, every day.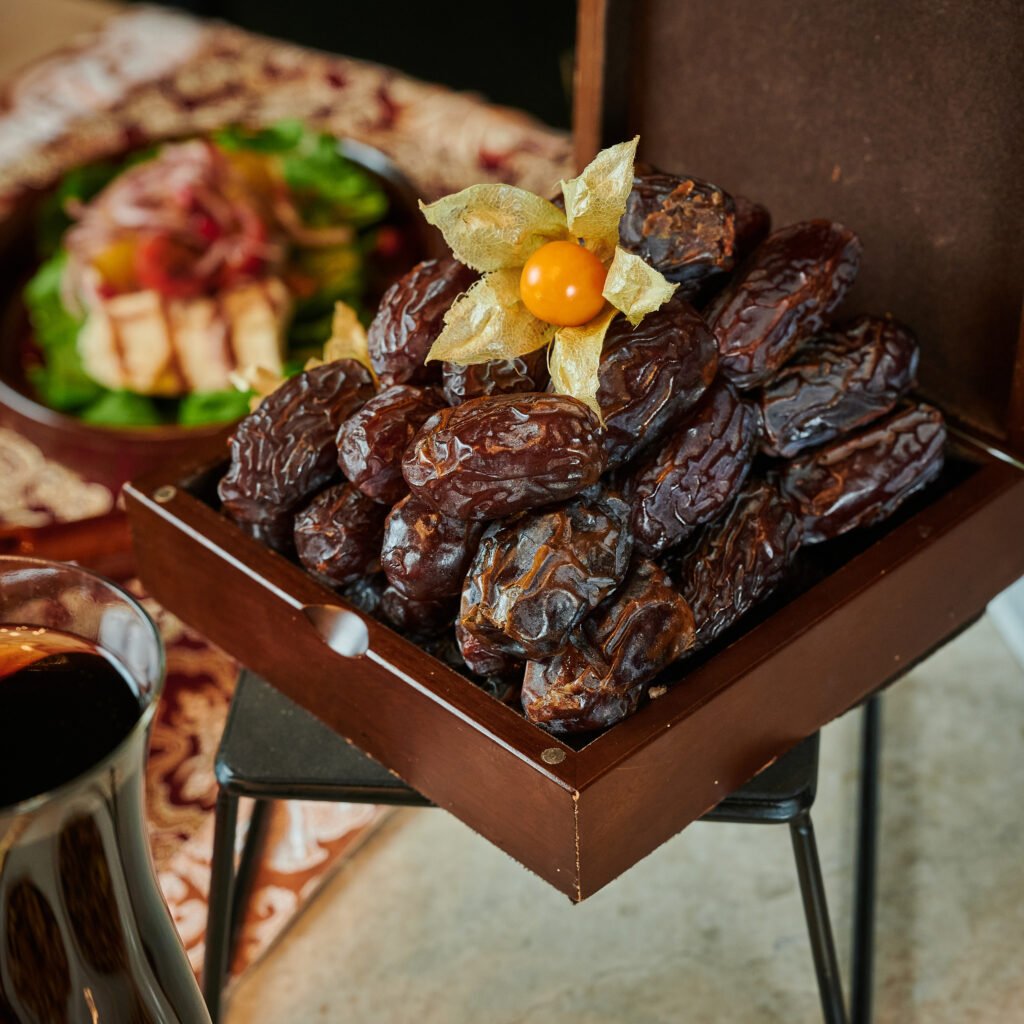 Additionally, guests can extend their stay at the Aqua Chill, a rooftop pool bar serving the best Shisha crafted by the experts whilst witnessing the beautiful views of the skyline, as they relish their time with friends and family.
Offer:
Iftar Feast at 215 AED per person
(Kids 6-12yrs 50% off)
Time: Sunset until 9 pm
Download more cravings & avail BOGO offer on the Iftar Buffet at The Market Place.
2 for 1 Voucher Validity: 2 April 2022 – 1 May 2022
12. New Ramadan-inspired Desserts at Mondoux
Celebrations, religious occasions and traditional holidays are the best times to indulge in your favourite desserts and this Ramadan, Mondoux does not disappoint. The trendy lifestyle restaurant, located in Dubai Creek Harbour, has added not one, but two, delightful desserts to its already extensive selection that will leave you spoilt for choice – the brand new pistachio cheesecake and scrumptious date pudding.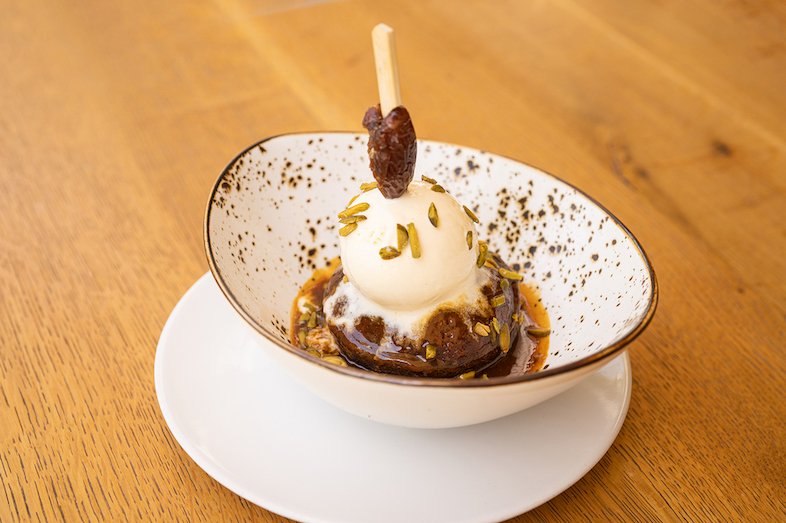 Paying homage to the holy month, these sweet additions are the perfect ending to an Iftar – or any other meal – as well as an excellent accompaniment to a freshly brewed espresso or frothy cappuccino. A picture-perfect creation, the pistachio cheesecake, made with pure Philadelphia cheese, draws inspiration from the flavours of the region, owing its all-natural light-green hue and lilting aroma to fresh pistachios – with just a hint of vanilla.
Immersed in a layer of hot dark caramel and topped with a generous dollop of rich creamy vanilla ice-cream, the date pudding, another Ramadan special, is a sensory adventure of flavours and textures – a definite must-try!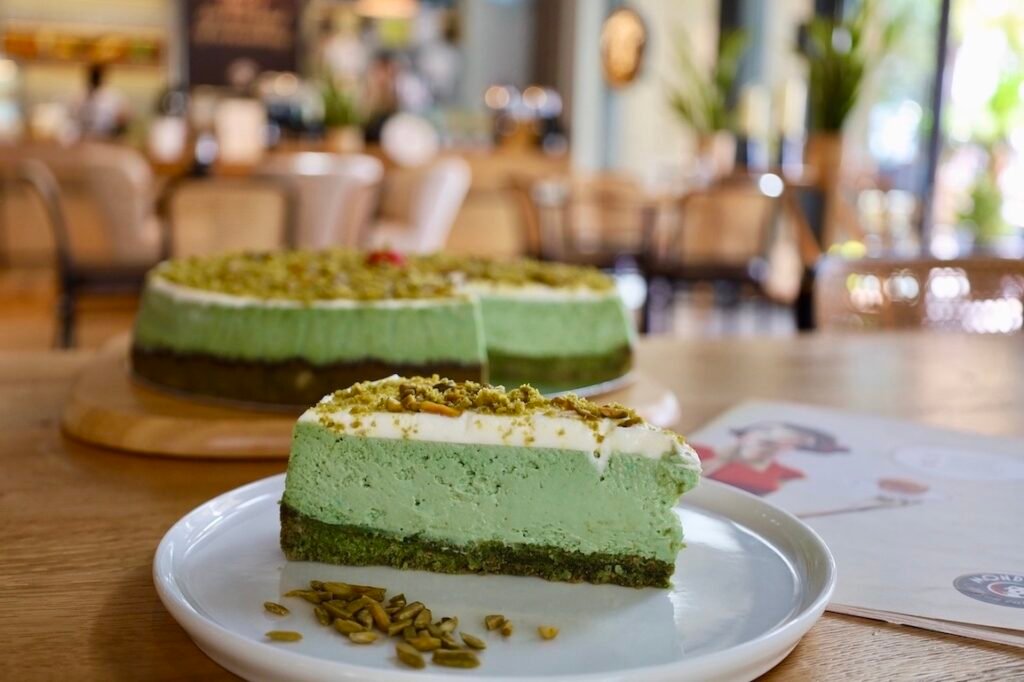 Price: Pistachio cheesecake and date pudding (AED45 each). Available all day during the holy month of Ramadan and Eid Al Fitr.
13. Dubai's Favorite Burger Joint, Pickl, Announces New Ramadan-Inspired, Limited-Edition, Vimto-Flavored Shake and Ice-Cream Sando and "Is It Pink, or Is It Purple"
The holy month of Ramadan is upon us and what better way to celebrate with your friends and family than with two new, limited-edition, sweet treats inspired by the popular Ramadan flavor; Vimto. Known as a Ramadan family favorite for nearly a century and deeply rooted in the Khaleeji heritage, Vimto tends to be a staple beverage across most homes during the holy month.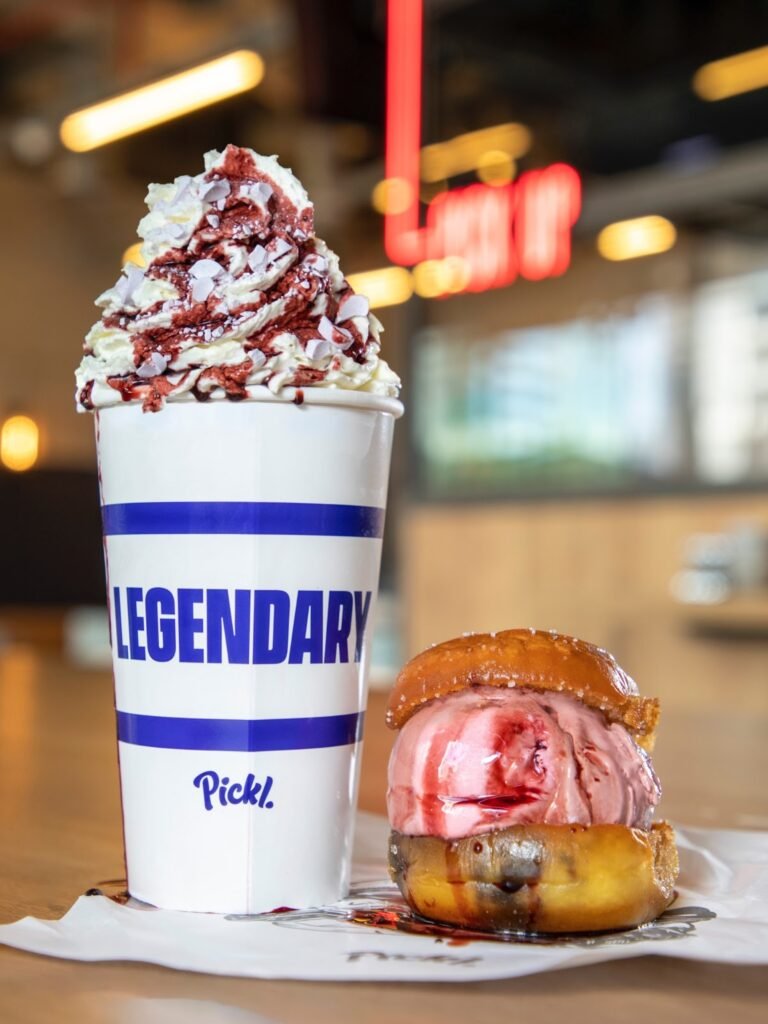 To level up this Ramadan by adding a unique twist, the award-winning burger restaurant has introduced its first-ever Vimto flavored Gooder Shake, and Vimto Ice-Cream Sando to offer residents the ultimate indulgence, while curing their Vimto craving. Further adding to the Vimto experience, and in true Pickl fashion, the restaurant has gone one step further, by adding an in-store activation to help decide "is it pink, or is it purple". With every Vimto Sando or Shake order, diners will receive a token and are invited to partake in the "big decision"; whether Vimto is pink, or purple, patrons can help Pickl decide by placing their token's in the voting box in-store, then sit back, relax and await the big announcement.
14. IFTAR BUFFET at Intercontinental Dubai Marina
Accents Restaurant & Terrace brings you the perfect way to break your fast with a delicious menu of Middle Eastern specialities and refreshing Ramadan juices.
DAILY | SUNSET TO 8:30 PM
AED 175 per person
Ramadan Juices, Soft Drinks and Water
This Ramadan, cherish the season of giving with friends and loved ones at InterContinental Dubai Marina. Enjoy group iftaar at just ​AED 150 PER PERSON! (inclusive of Ramadan Juices, Soft Drinks and Water)- for groups of 10 or more guests.
15. MASTI launches a luxury dining experience throughout the holy month of Ramadan
Come together and savour the exotic flavours of fusion cuisine as you break your fast with an array of mouth-watering options at MASTI. Start with dates, fruits, and lentil soup and move on to sharing platters including cassava chaat, burrata malai paneer tikka, beef empanadas, and more. For the mains, satiate your appetite choice of MASTI style biryani, nimona, prawns moilee, and burrata butter chicken. To end your iftar on a sweet note, the menu offers options including gulab jamun brulee tart and chocolate berry cake.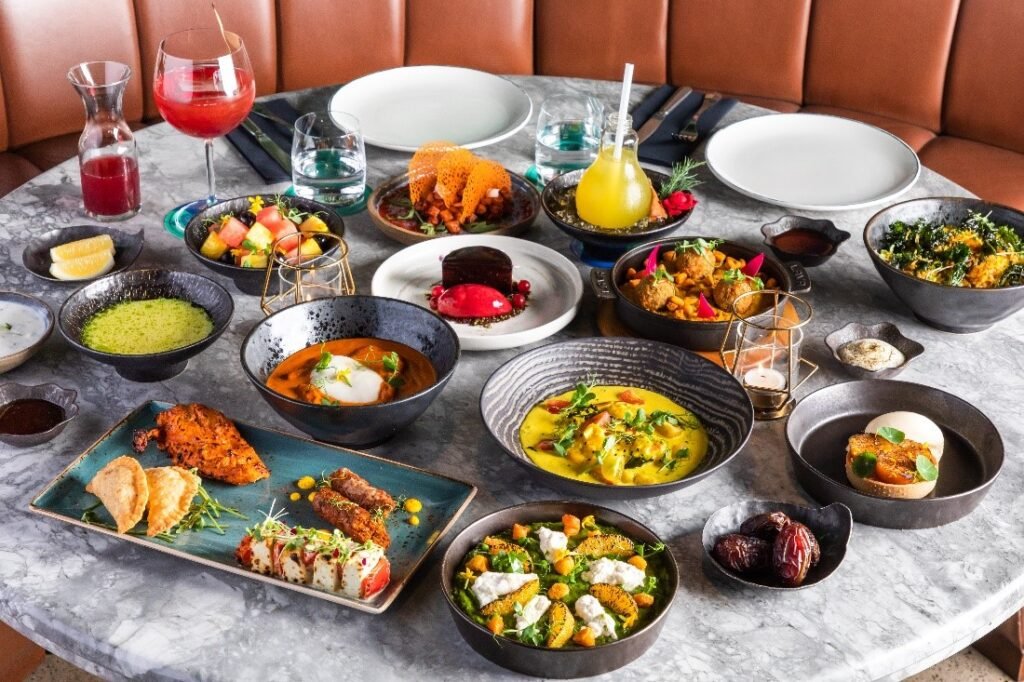 Vegetarian Iftar
If you're a vegetarian, seeking a culinary experience like no other, MASTI has you covered with their Vegetarian Iftar offering. Housing plentiful options, our non-meat lovers can savour the cassava chaat, citrus, and mesculin salad before moving on to sharing platters offering burrata malai paneer tikka, cauliflower koliwada, bhel tacos, and more. For mains, select from vegetarian biryani, corn haleem, miso eggplant salan, and nimona. End your iftar with a choice between gulaab jamun brulee tart and chocolate berry cake.  
Iftar at MASTI 
Time: 7 pm to 8:30 pm
Price: AED 175 per person
Includes: 4-course spread 
16. BREAK YOUR FAST AT VINESSE WITH A FESTIVE IFTAR FEATURING
Guests are invited to break their fast at The Oberoi Beach Resort Al Zorah with a special Ramadan menu featuring some of the region's favourite dishes. A set menu at Vinesse, the resorts all-day dining restaurant, with views overlooking the ocean at the luxurious Ajman resort, will be available from sunset to 11pm offering a lavish array of delicacies.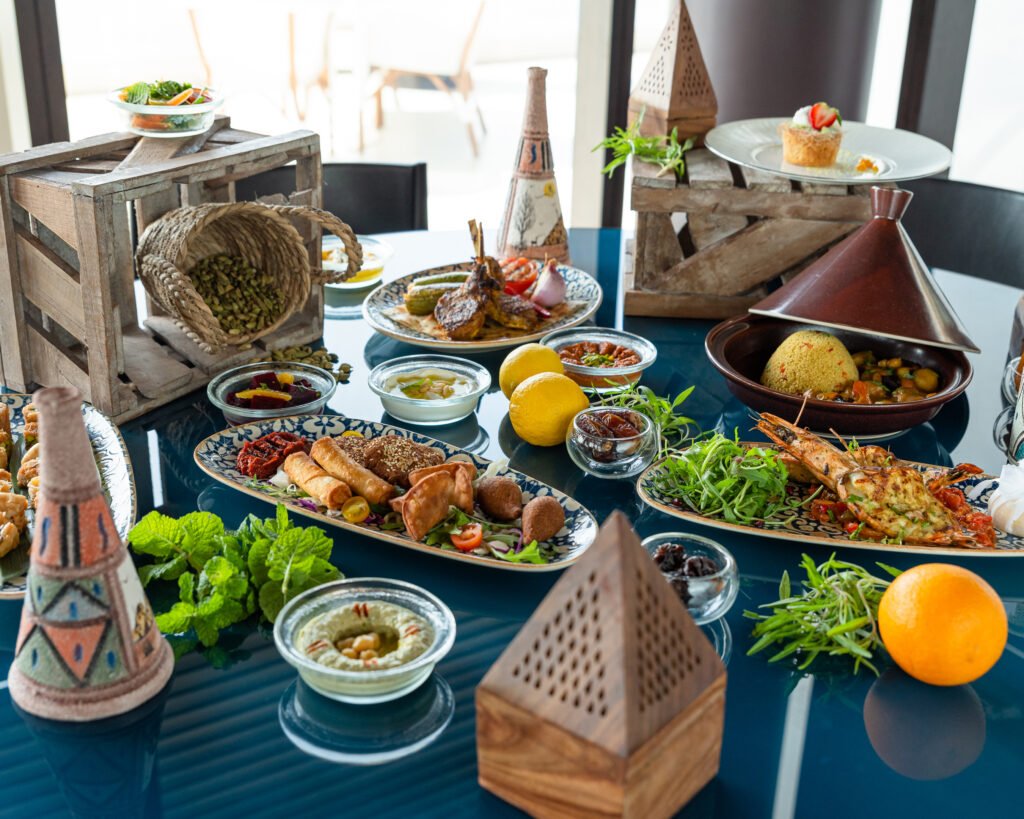 The lavish Iftar set-menu costs AED 240 per person and will be available every day through the Holy Month. For more information, please visit: https://www.oberoihotels.com/hotels-in-al-zorah-ajman/.
17. CELEBRATE RAMADAN AT MILLENNIUM PLACE BARSHA HEIGHTS
The talented chefs at Millennium Place Barsha Heights have curated a delightful spread to break your fast during the Holy Month of Ramadan, at affordable festive prices. At the M One Restaurant, guests can indulge in a traditional Middle Eastern Iftar, all through Ramadan, from sunset to 9pm at just AED139 per person while kids between the age of 7 – 12 years can dine for just AED 49.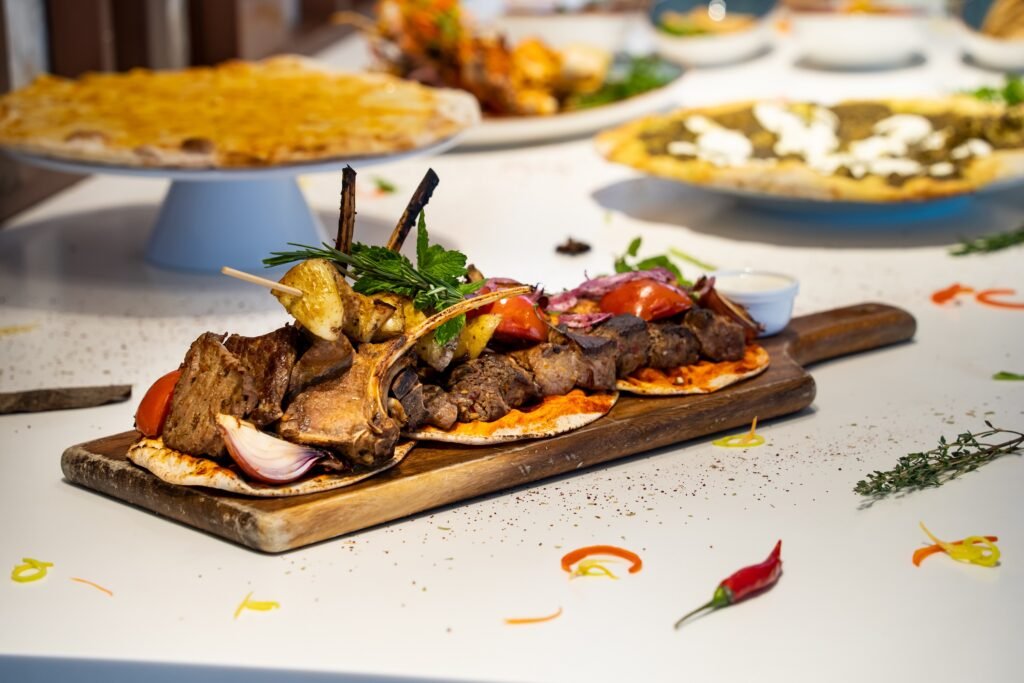 Early birds booking before or during the first 10 days of Ramadan can avail a special rate of AED 89 per person. For a social Suhour, Millennium Place Barsha Heights is setting up a special pop-up at The Terrace, creating a perfect Arabic outdoor dining experience for the Holy Month. Savor a range of Arabic sweet and savouries while enjoying the fresh air and ambiance of the season. Perfect for the late diners, Suhour runs from 10:00 pm until 3:00 am.
Complete the evening with lively and melodious tunes of the Oud player and unbox fun with a selection of board games. For shisha lovers, M One Restaurant and Twenty9 Lounge, both will be the place to while away the evening and enjoy a selection of flavors.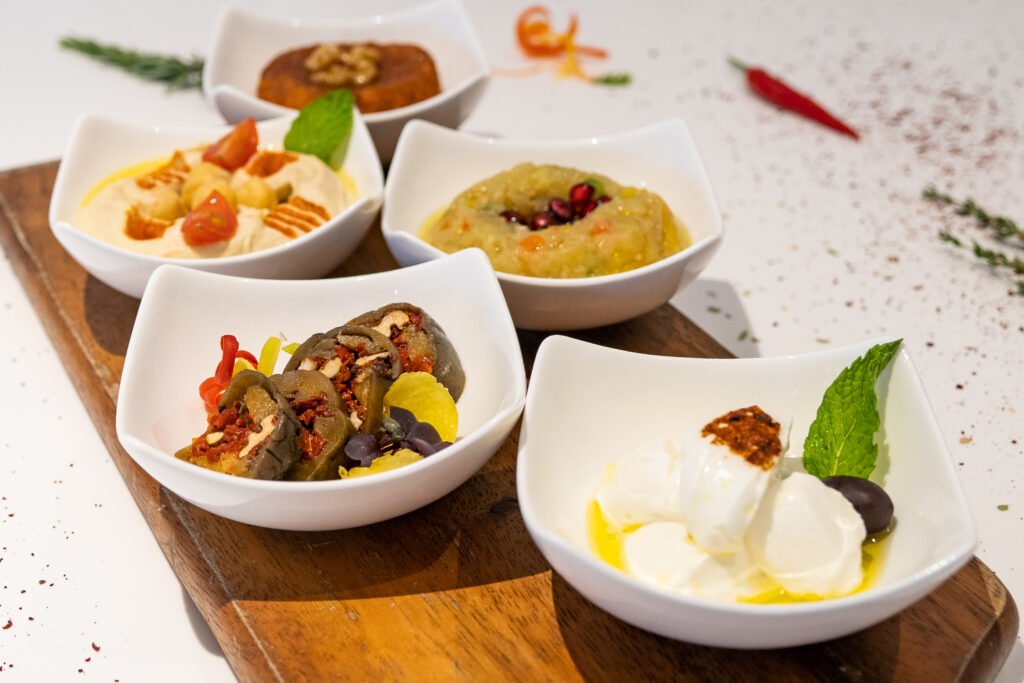 Offering a helping hand, those wishing to enjoy a more intimate affair at home can enjoy delicious bites from the M One Restaurant delivered right to their door with tailor made Iftar or Suhour menus, to ensure there is more quality time and less work during the special month. Additionally, those looking to gift their family, friends and loved ones something unique can purchase the special Iftar voucher booklets ranging from AED 69 per voucher for a booklet of 150 to AED 89 per voucher for a booklet of 50.
18. Iftar or Suhoor experience at Culinary Boutique
Make a timeless Ramadan moment even more unforgettable with Iftar or Suhoor experience at Culinary Boutique. The restaurant's expert chefs have crafted an innovative menu for the Holy month, with locally sourced dishes delivered with impeccable service. The lifestyle restaurant offers an array of dishes from Halloumi fries, Hummus pumpkin salad, Chicken shawarma, and Sticky toffee date pudding.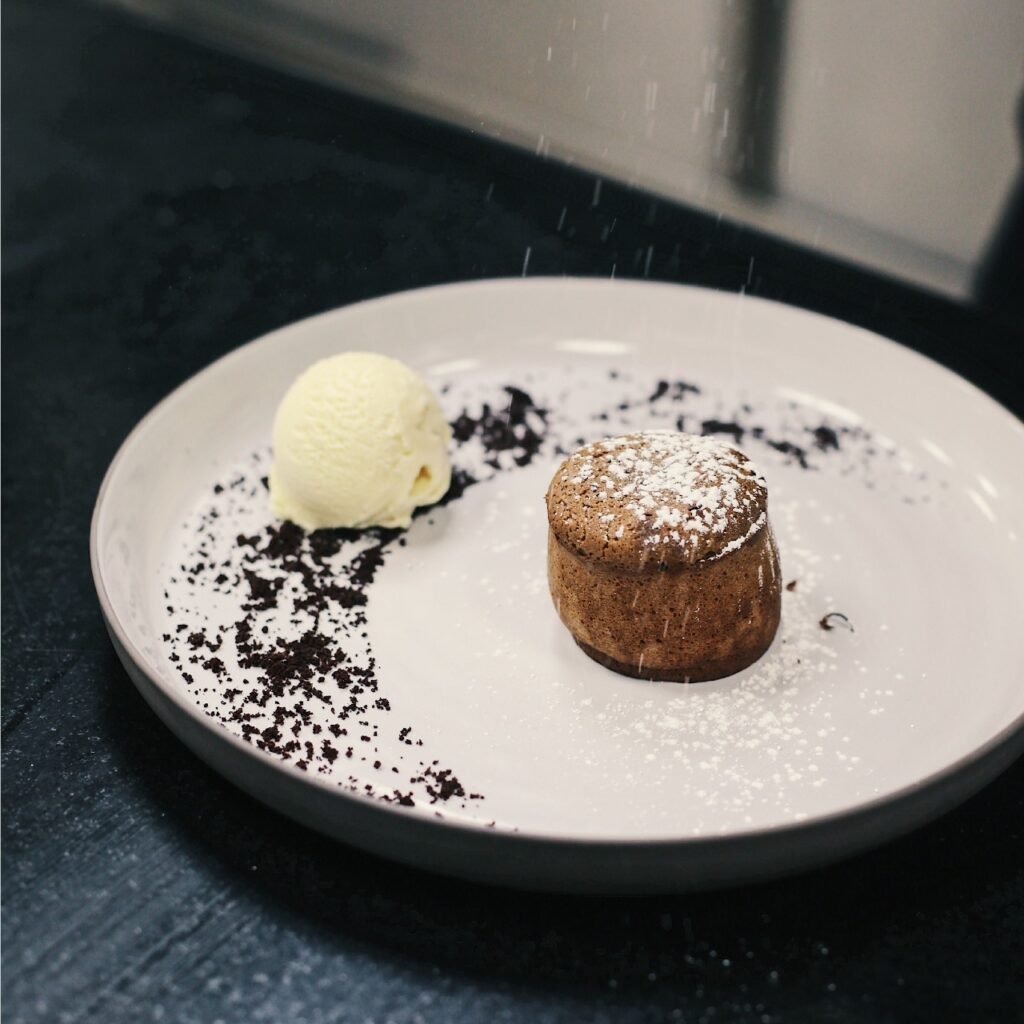 Iftar  – from sunset to 8pm, a la carte menu
Sohour – from 8pm to midnight, a la carte menu 
Tel: (0) 4 345 0023 – Jumeirah branch: Villa 56, Jumeirah 1,  https://culinaryboutique.com
Tel: (0) 4 265 1365 – Al Barsha branch: Galleria Mall, https://culinaryboutique.com
20. Bageri Form Unveils Ramadam Desserts
Until the end of the special period, guests at the cosy café in Dubai Design District are invited to try four limited-edition desserts that fuse together the most incredible flavours of the Middle East and Scandinavia.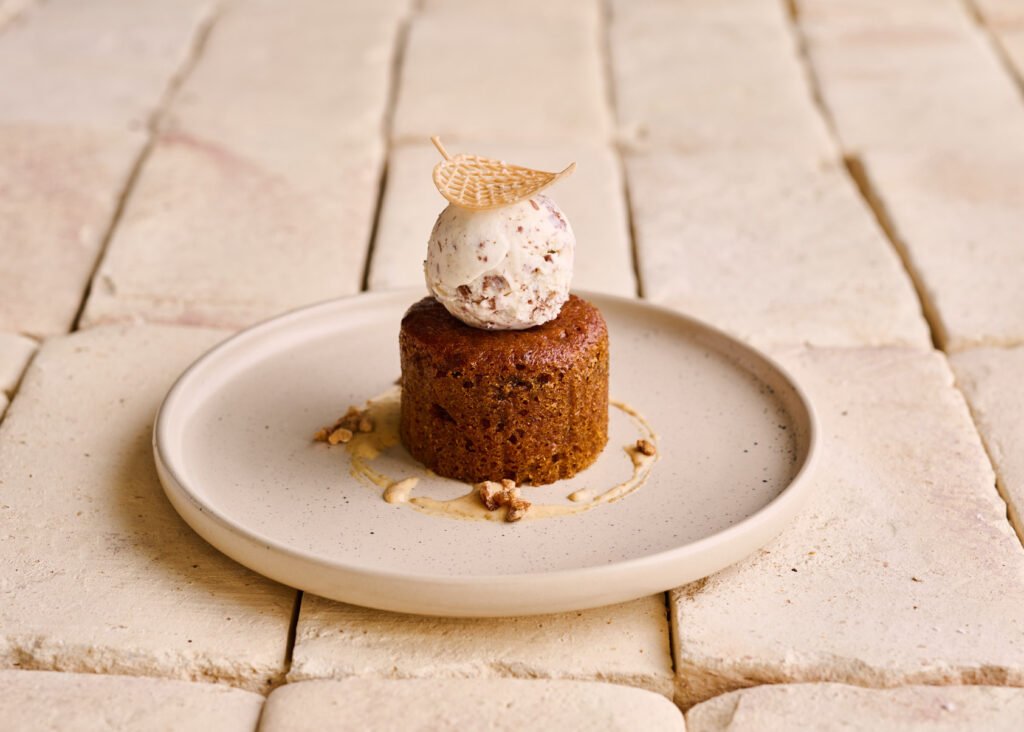 Available in the café and also for home delivery, families and friends are encouraged add further joy to their Ramadan celebrations by sampling the homegrown brand's irresistible sticky date cake with creamy ice cream, rich halawa cheesecake, dark and decadent chocolate fudge cake and fresh berry cheesecake. Those catering to large groups can also order whole cakes to take away, while prices for the single slices start from AED 40.
These four sumptuous new additions join the welcoming cafes already extensive array of amazing freshly baked options. This includes heartwarming breads such as rye and wholewheat, sesame bagels, dreamy Swedish buns flavoured with cardamom, saffron and cinnamon, perfectly baked croissant varieties such as almond and toffee cruffin, and indulgent desserts like Swedish selma.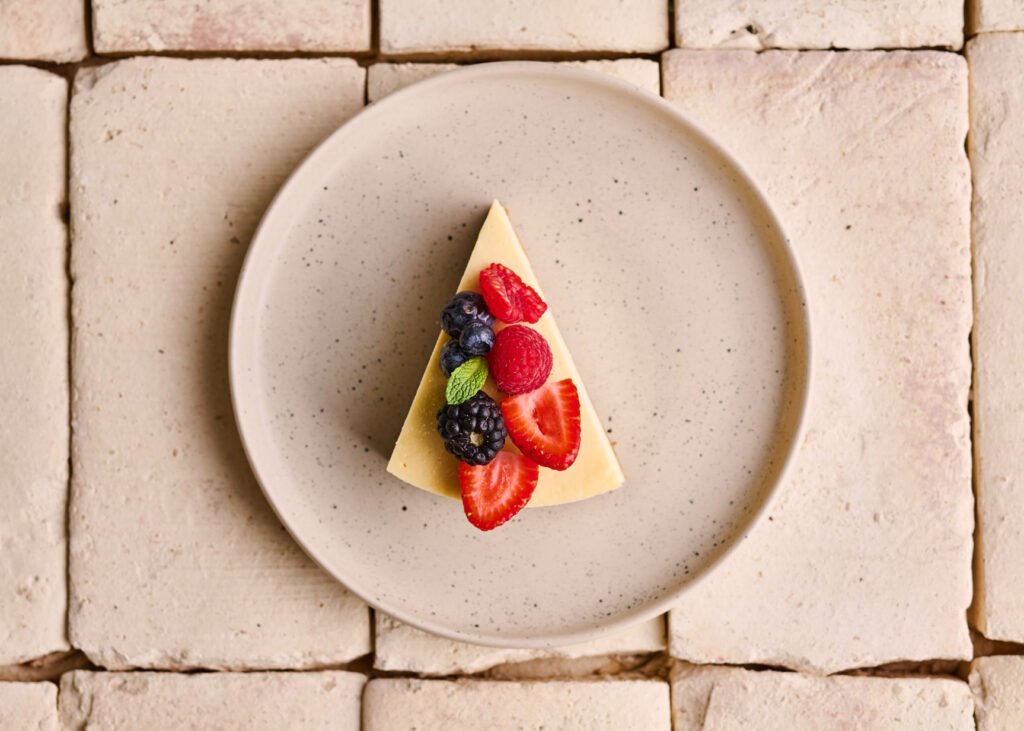 Bageri Form in Dubai Design District is open Monday to Thursday from 7.30am to 8pm, Friday from 7.30am to 10pm and Saturday to Sunday from 8.30am to 10pm. Delivery is available daily throughout Ramadan from 10am to 1am via Deliveroo with no minimum charge, or directly with the café with a minimum spend of AED 150. To find out more, please visit www.bageriform.com.
21. Experience a Japanese Iftar this Ramadan with a Special menu from Sumo Sushi & Bento
This blessed month of Ramadan, break your fast with energizing Japanese food and flavors at Sumo Sushi & Bento and delight in mouth-watering Ramadan Specials that can be shared with your friends, family and loved ones.
Inclusive of premium dates, choose from a wide variety in three different hearty selections such as the Iftar Platter at 115 AED, Set Meal at 140 AED for 2 persons, and Family Meal at 170 AED for 3 persons. Each meal is filled with goodness from Sumo's Signatured favorites that include: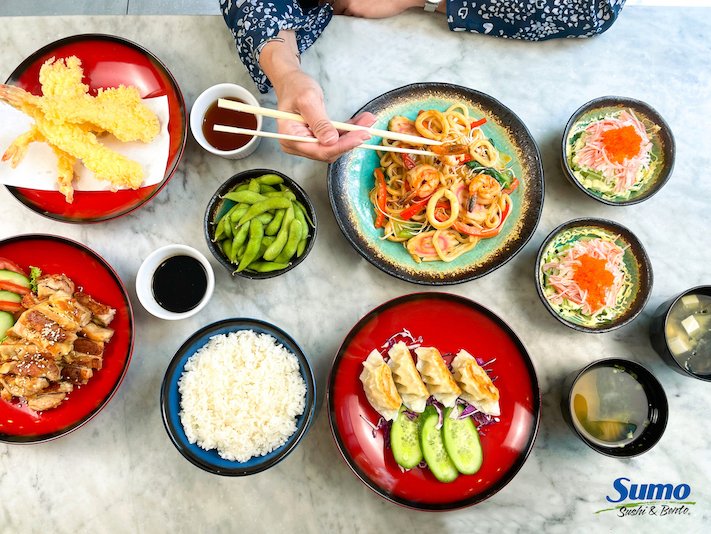 Ramadan Meal for 2 at 140 AED
Miso Soup, Cucumber Crabstick Salad, Edamame, Teriyaki Chicken, Steamed Rice, Prawn Tempura, Chicken Gyoza and Yakiudon.
Ramadan Family meal for 3 at 170 AED
Miso Soup, Cucumber Crabstick salad, Edamame, Salmon Nigiri, Seared Garlic Salmon, Prawn Tempura, Crunchy Crazy, Crunchy California, Sweet Potato Crunch and Yakiudon.
22. Spend Treasured Moments this Ramadan at Joe's Backyard DFC
Embrace the spirit of the Holy Month of Ramadan at Joe's Backyard, the neighborhood barbecue spot at Holiday Inn Dubai Festival City, where a relaxed and welcoming atmosphere allows family and friends to have plenty of time to reconnect.
Joe's Backyard DFC offers the fantastic flame-grilled dishes, succulent slow-cooked meats, refreshing beverages, and sharing-style desserts. During Ramadan, Joe's Backyard is open from Monday to Thursday from 3:00 pm until 1:00 am: Friday and Saturday, from 1:00 pm until 2:00 am, and Sunday, from 1:00 pm until 1:00 am. For reservations, email reservations@joebackyard.com or call 055 709 4509.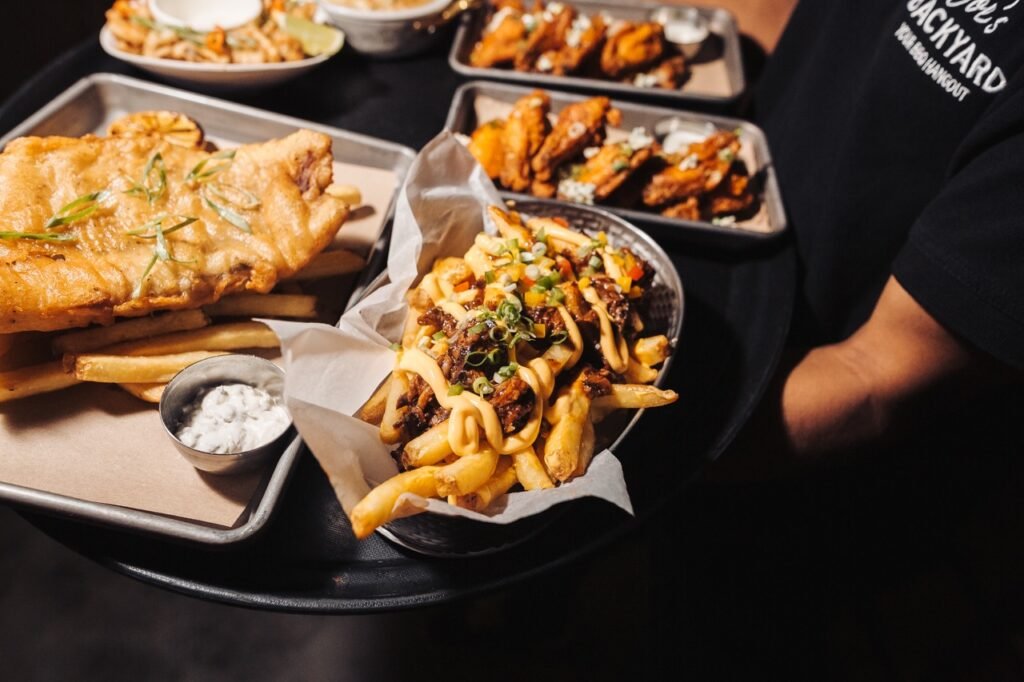 What: Ramadan promotion
When: Friday, Saturday, and Sunday
Timings: Friday from 8:00pm to 11:00pm; Saturday from 1:30pm to 4:30pm and 8:00pm to 11:00pm; Sunday from 2:00pm to 5:00pm
Price: Friday AED 295 per person
Saturday AED 295 per person and AED 395 per person
Sunday AED 295 per person
Offer: Buy One Get One offer on all packages
Staycation Deals:
1. INDIGO DOWNTOWN DUBAI WELCOMES RAMADAN WITH EXCLUSIVE OFFER
This Ramadan, Hotel Indigo Downtown Dubai, the city's design-led boutique hotel is giving us plenty of reasons to celebrate with friends and family. Enjoy a complimentary overnight stay this Ramadan when you book an Iftar & Suhoor for 2 people and get an upgrade to a Suite with only 50% of the retail price.*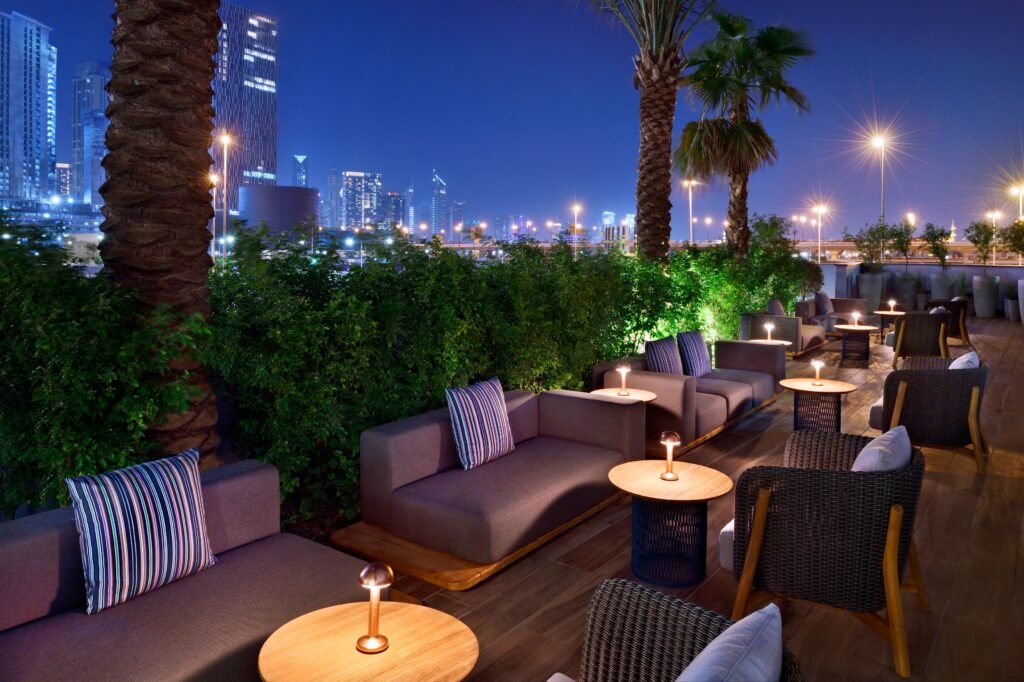 hose opting to stay in, can enjoy favourite delicacies at the comfort of their room. Serving starters, mains and desserts, you will be able to try all of Hotel Indigo's signature dishes such as chicken tajine, lamb ouzi and a seasonal dessert of raspberry panna cotta delivered straight to your doorstep.
Price:
AED165 per person – Iftar
AED150 per person – Suhoor
For more enquiries, visit www.hotelindigodubai.com call 04 210 2222.
2. Enjoy a Social and Cheerful Vacation During Eid Al-Fitr with C Mauritius
With the week-long Eid break approaching, C Mauritius invites wanderers to take advantage of the 30% discounted rates published on the hotel's website during Eid Al Fitr and reconnect with their inner child and enjoy a carefree vacation. Overlooking one of the island's most beautiful beaches, C Mauritius embodies a set of new concepts that create a social and fun travel experience.
Whether you are a quiet or active person, the gregarious hotel concept encourages guests to interact and make new friends in a natural playground that combines the charms of untouched nature with a dynamic environment. Featuring DJ-led party nights called Sessions by C hosted on the beach and guided sociable walks called C Treks, whilst the three magnificent swimming pools overlooking the vast blue ocean is the perfect place to chill and enjoy the sunny island.

The all-inclusive concept will satisfy every guest's craving, with an authentic and themed buffet to a selection of fresh and organic drinks to enhance your meal. The hotel introduces a fine range of absolutely exquisite delicacies and heavenly desserts in four restaurants; the Dining room, Wok' N Roll, Beach Bistro, and Chow & Carafe. Guests will discover a variety of authentic dishes worldwide through a wide range of local and international cuisines prepared with fresh, locally produced products.
3. ALL-INCLUSIVE FAMILY FUN THIS EID-AL-FITR AT CENTARA MIRAGE BEACH RESORT 
Book your Eid staycation at Centara Mirage Beach Resort Dubai, the ultimate family-friendly destination, with an all-inclusive package starting from AED 2000.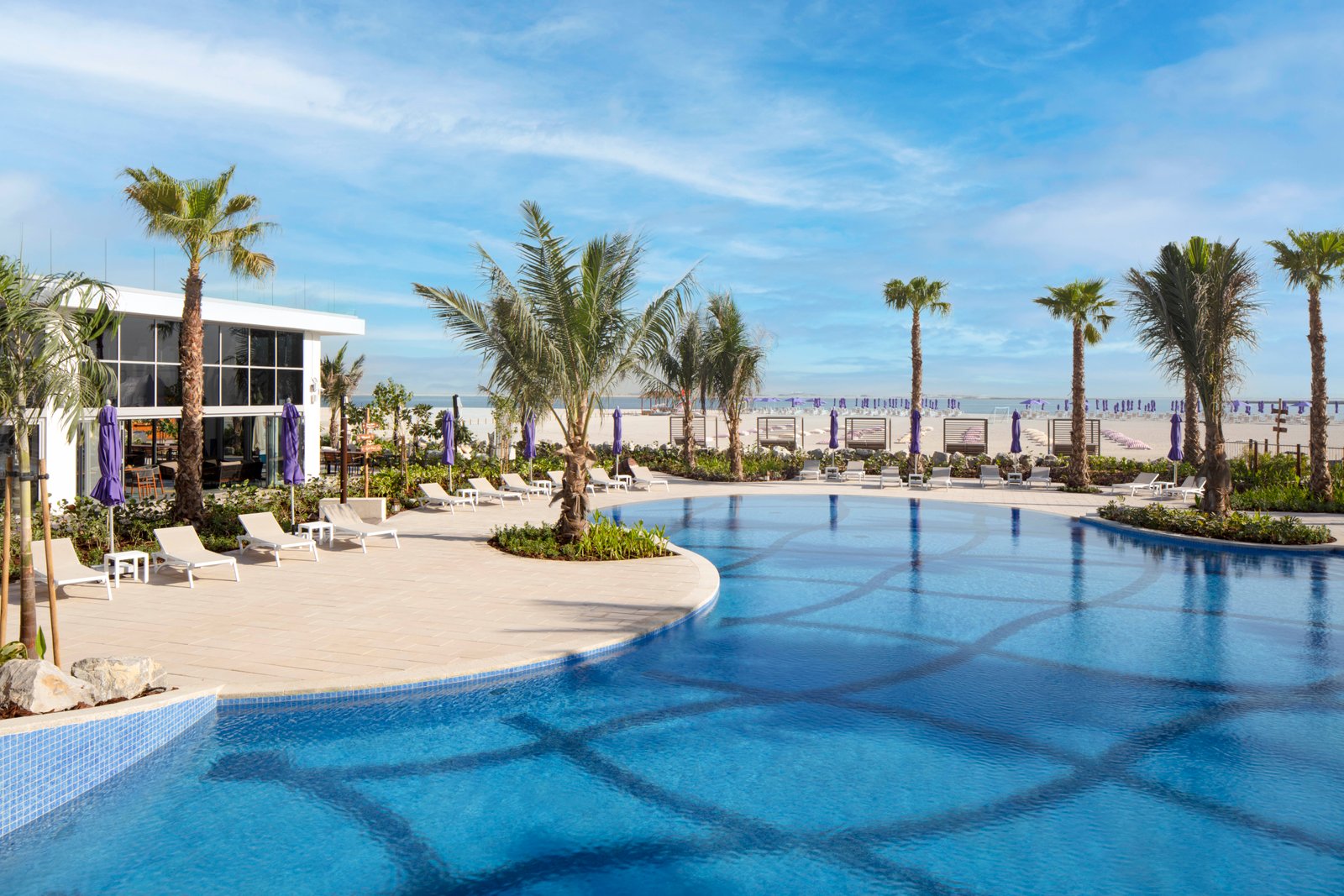 Get unlimited access to all in-house facilities including thrilling water park with lagoon pools, a lazy river, kids' splash play area, waterslides and cliff jumping platforms, rope climbing course, and more, plus selected F&B menus.
4. Staycation Deals at Rove
Book your family a fun-filled Eid staycation at Rove Downtown with room-stay rates starting at AED 499 and enjoy free cinema tickets to Reel Boutique, Rove's very own in-house cinema, where you'll be able to watch the latest blockbusters with all the family without leaving the hotel.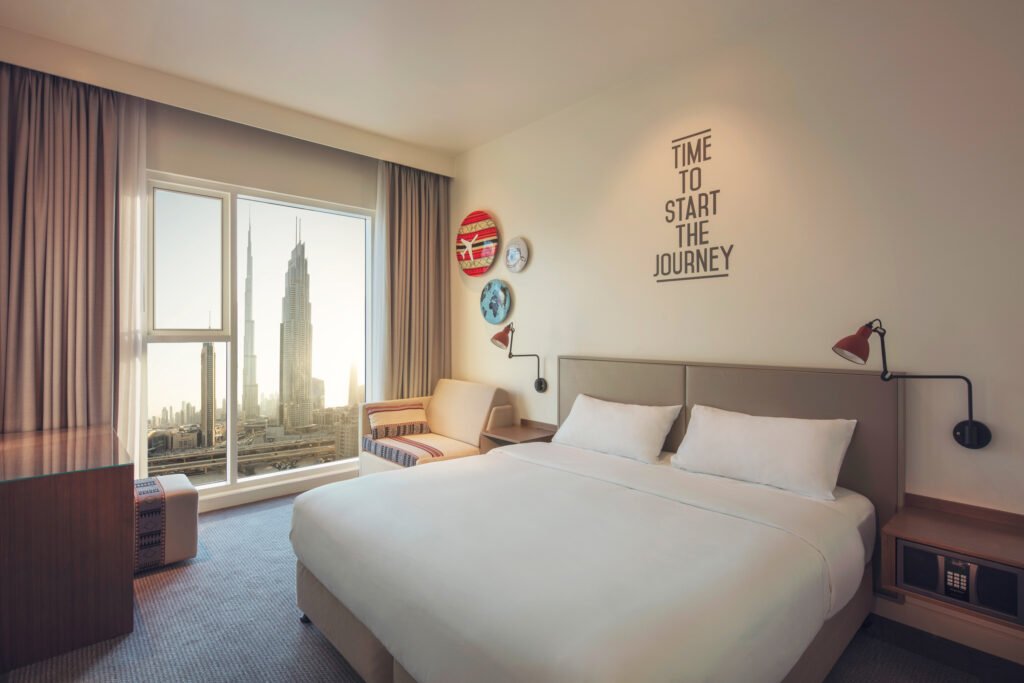 Book for a stay between 29th April to 7th May on www.rovehotels.com  
Rates starting from AED 499++
Get free cinema tickets (one per person, per stay) at Reel Boutique Cinema
Other Offers And Deals:
1. GTA Cars launches new Ramadan offer with free giveaways worth AED 8,000
Dubai-based premium pre-owned car dealership GTA Cars launches an exclusive Ramadan offer where customers can trade in their old vehicles for one of GTA Cars' 250+ quality pre-owned vehicles and enjoy AED 8,000 worth of free giveaways.
Customers making use of this initiative will be able to enjoy a plethora of premium services worth AED 8,000 on every car purchased. This includes free registration, free Salik, free oil service, preferential bank rates, free one-year extended warranty, dining vouchers, free detailing and ceramic protection, and much more. The exclusive, limited-time Ramadan initiative titled 'It's time for a change' will run throughout the holy month of Ramadan.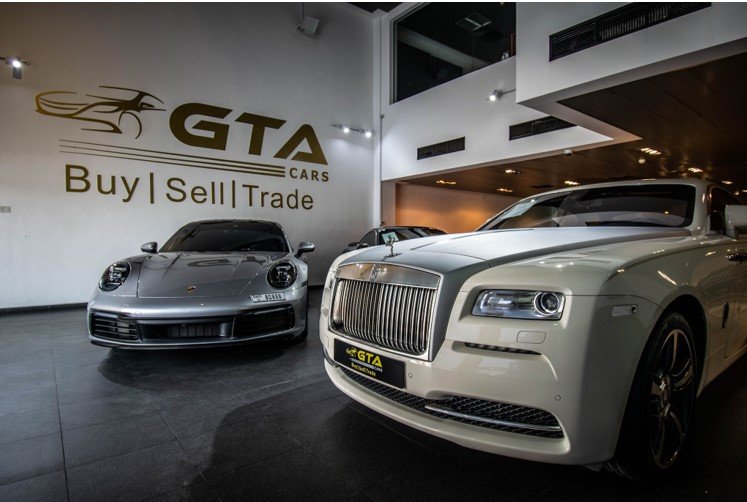 As part of the campaign, apart from enjoying free premium services, customers will also be able to trade in their old cars as they select a new, pre-owned vehicle at GTA Cars.  A certified team of professionals will be on hand to evaluate and establish the value of the older vehicle models for customers interested in utilising the part exchange. Additionally, in the spirit of the holy month of Ramadan, AED 200 from each purchase will be donated towards building wells and providing drinking water in villages across Africa. Individuals interested in utilising the Ramadan Offer or considering buying, selling, or trading their cars can visit gtacars.ae for more information.
2. TIER Mobility Announces its Ramadan Riding Offer
TIER, the world's leading shared micro-mobility provider, has launched a Ramadan offer to enable hassle-free day-to-day journeys during the holy month. The offer includes 200 minutes, and unlimited unlocks, valid for 60 days from the date of purchase, available to all e-scooter users across hotspots in the UAE, such as Downtown Dubai, Jumeirah Lake Towers and Dubai Media City.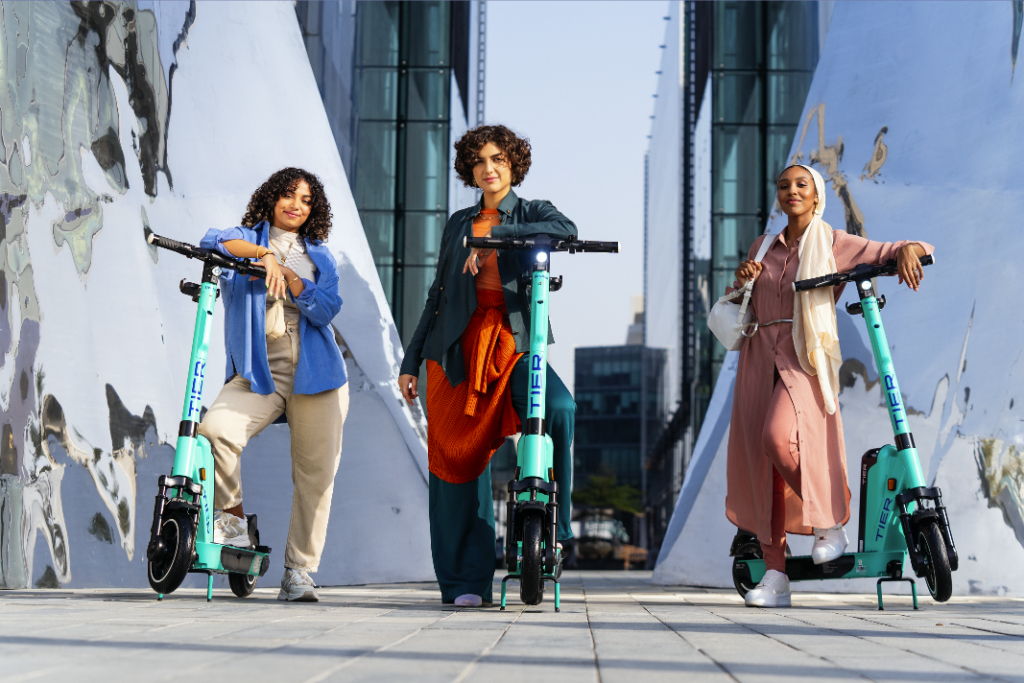 In line with TIER's vision to provide residents with a reliable transportation method, this offer will provide riders with an effortless and safe commute during Ramadan, whether it's to and from work, or to their loved ones nearby to enjoy Iftar, we trust riders will enjoy the journey.
TIER has seen an increasing demand for the use of e-scooters in Dubai, and shares the same vision and mission; to provide the UAE with access to reliable, safe, environmentally-friendly, and affordable transport. Since its launch under RTA's pilot phase in October 2020, TIER e-scooters have traveled a total distance of more than 1.3 million kilometers and have helped save more than 18,500 kg of CO2.
3. GIVE AWAY AT W ABU DHABI – YAS ISLAND
W Abu Dhabi – Yas Island is feeling generous this summer and will Give-Away with a W flair!
Book yourself a room and get them back as credit in bites & drinks at any of the hotel's restaurants and bars. Must we say more? The "giving" mode is ON this season Get it all back in credit for drinks & bites.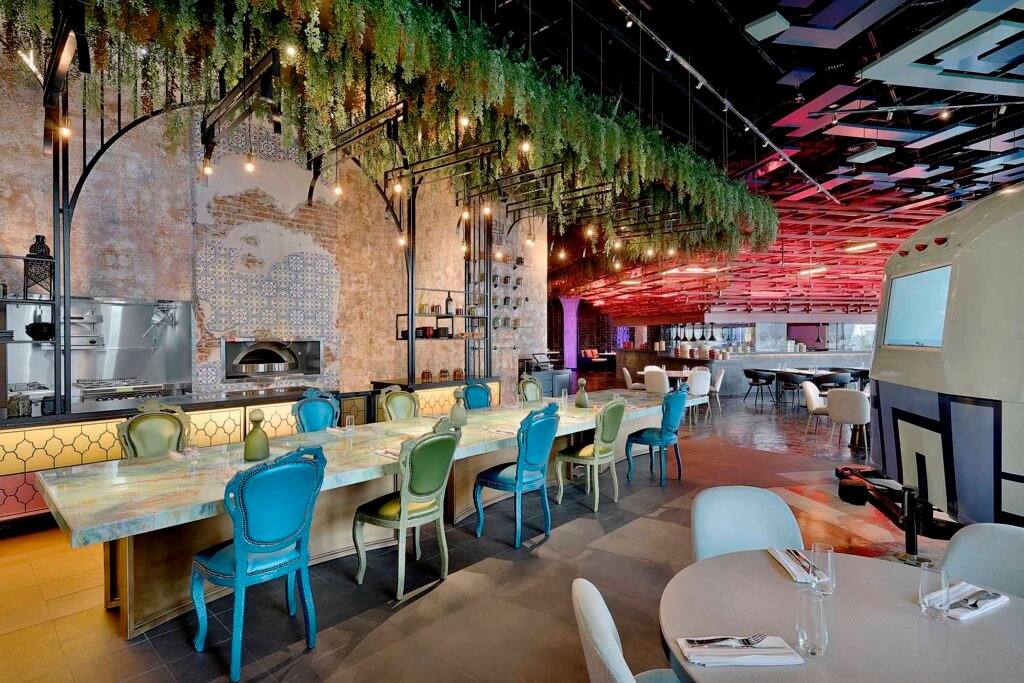 Explore the one & only hotel above the race track!
Promotional Code: SPU What's this?
Valid Stay Dates: March 15, 2022 – June 30, 2022
4. EROS offers significant deals and offers this Ramadan
Multi-brand retailer EROS, is offering amazing deals and bundled offers primarily on home appliances and other gadgets across all its stores in the UAE and online.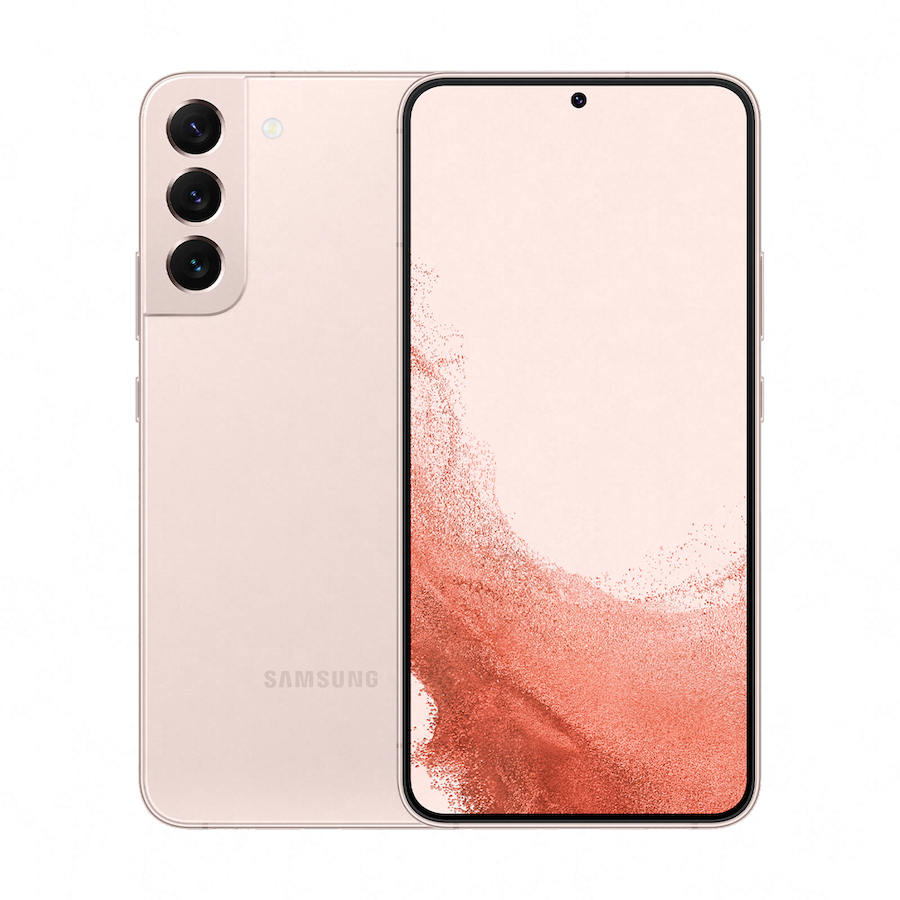 According to the leading retailer, shoppers have shown interest in buying smarter and time-saving gadgets and home appliances in preparation for this Ramadan season and Eid. Therefore, UAE residents are also looking for the best deals and offers this holy month to get more out of less.
To offer a more seamless and best shopping experience, EROS is offering great discounts, as well as bundled offers and deals such as discounts on motor insurance and partner restaurants. In addition, EROS has introduced various offers such as POSTPAY (Buy Now Pay Later via their Debit or Credit Card); 0% installments for up to 24 months; 24 hours delivery and installation; and extended warranty.
Shoppers can also exchange their old devices and get instant cash vouchers of up to AED 3,000 on Samsung S22. The retailer is also offering free shipping across the emirates with a minimum purchase of Dh 500.