As the curtain rises on the 2023 events calendar, Dubai is gearing up for a magical encounter with one of the most celebrated artists and Dubai's own visionary all-women orchestral ensemble.
Be prepared to be enchanted when international sensation, Atif Aslam and the phenomenal orchestral masterpieces of the Firdaus Orchestra come together for the first time on the 4th of March at the Coca-Cola Arena, for a spectacular and spellbinding live experience in "Firdaus Ka Mausam".
For the very first time this concert will combine the soulful melodies of Atif Aslam accompanied by the incredibly talented and passionate Firdaus Orchestra musicians to create a symphonic atmosphere of harmonious beauty and a sound that is both breath-taking and deeply moving.
Mentored by the award-winning Indian composer and music supreme, A.R. Rahman and under the guidance of gifted conductor, Monica Woodman, the Firdaus Orchestra is composed of a pioneering women's ensemble from over 23 nationalities from all around the region.
Atif's music is a celebration of love that has enthralled and connected millions of music lovers across the globe. "Dubai audiences have always showered me with love and warmth. I am excited to perform and show my gratitude towards them in this very special concert. Music brings people together and through my performance, I want to express my love back to my Aadeez," shares Aslam.
The versatile talent has released numerous super-hit songs and albums over the years and has also won several awards for his tremendous contributions to the music industry. Fans can look forward to his most popular hits including 'Pehli Dafa', 'Jeena Jeena', 'Rafta Rafta', 'Be Itehaan', 'Dil Diyan Gallan' and many more transformed into a musical masterpiece.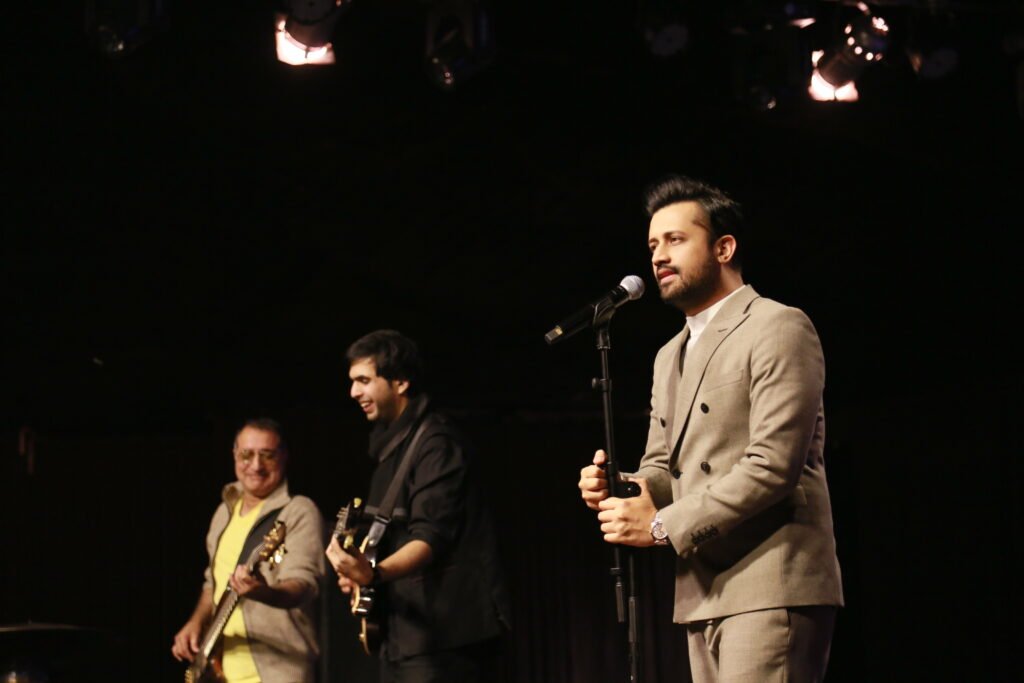 Blu Blood MD and CEO, Osman and Shaaista Osman share their passionate vision for this upcoming show: "We have worked with Atif for over a decade now and he remains a firm favourite in the UAE. We were inspired by the beautiful unique nature of the Firdaus Orchestra together with the incredible collaboration of Atif's soulful voice together creating a new and unique experience for our UAE audience. We are incredibly proud to have this be a Blu Blood experience; as is true to our brand by elevating to new standards and inspiring the industry for future concerts to follow."
A celebration of the power of music, this will be Firdaus Orchestra's debut at the distinguished Coca-Cola Arena and Atif Aslam's first major concert of 2023.