Going vegan this month? But that does not mean you have to stay at home! Restaurants across UAE are celebrating Veganuary with scrumptious vegan options on the menu. Here are some of the best vegan places and offers that should be on your list this month:
1. Try GBK's Deliciously Crafted Californian Burger
Gourmet Burger Kitchen is your go-to for a deliciously crafted vegan burger. GBK's vegan Californian is loaded with a pan-fried bean patty, offering a great source of plant-protein, topped with vegan cheddar, smashed avocado, harissa mayo, paprika onions, relish and salad. Packed with fiber, vitamin E, another powerful antioxidant, as well as heart-healthy fats from the smashed avocado, the ideal combination of ingredients makes this a deliciously balanced burger.
GBK is all about giving customers options so whether you are vegan, vegetarian, flexitarian or just curious, you can order any burger on the menu and replace the patty with a 100% plant-based patty for just AED 6. Customization is key so you can choose to go with a bun or bunless, and then select the all-natural protein, cheese, and a variety of condiments of your choice. Not to mention add some awesome sides including GBK homeslaw, chunky fries and truffle parmesan fries to make it one for the books!
2. Guilt-free Vegan Range Of Cakes At Mister Baker
Iconic cake shop Mister Baker just announced the launch of a range of indulgent vegan cakes that are packed with flavour including a vegan dark chocolate mousse cake and a dark chocolate and coconut vegan cake.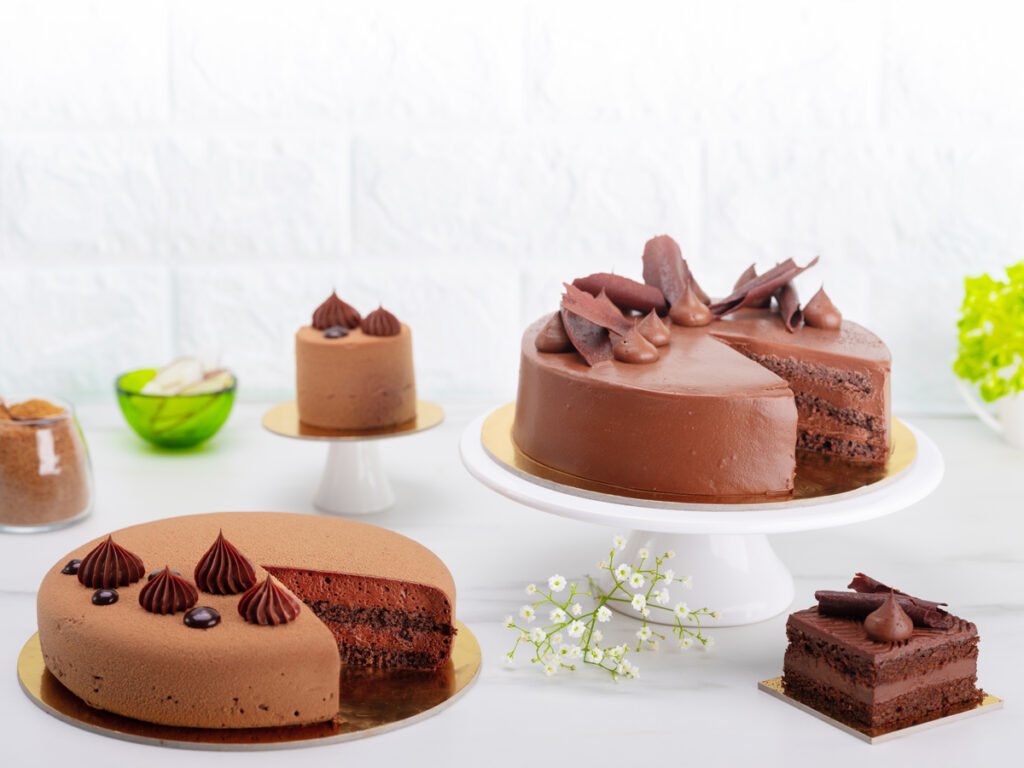 These cakes check many boxes and are also dairy-free and refined sugar-free, making them a great choice for plant-based consumers as well as those flexitarians looking for a healthier, guilt-free dessert option to incorporate into their everyday lives. The vegan dark chocolate mousse cake is priced at just AED 175 for a 1-kilo cake. And if it is a dessert for one that you are craving, it also comes in a mini-cake version for just AED 20.
3. Catch Pedalo at Ripe Market this January
Enjoy the wonderfully inventive flavours of Pedalo Gelato at Ripe Market Academy Park every weekend this January. Visitors to the popular community market can enjoy Pedalo's authentic Italian gelato made from scratch using some of the finest flavors from Italy. Pedalo's varied gelato portfolio truly has something for everyone! Classics such as chocolate, vanilla, cookies and cream, and pistachio and unique tastebud experiences including festive-inspired Winter Wonderland, and Banana Cheesecake.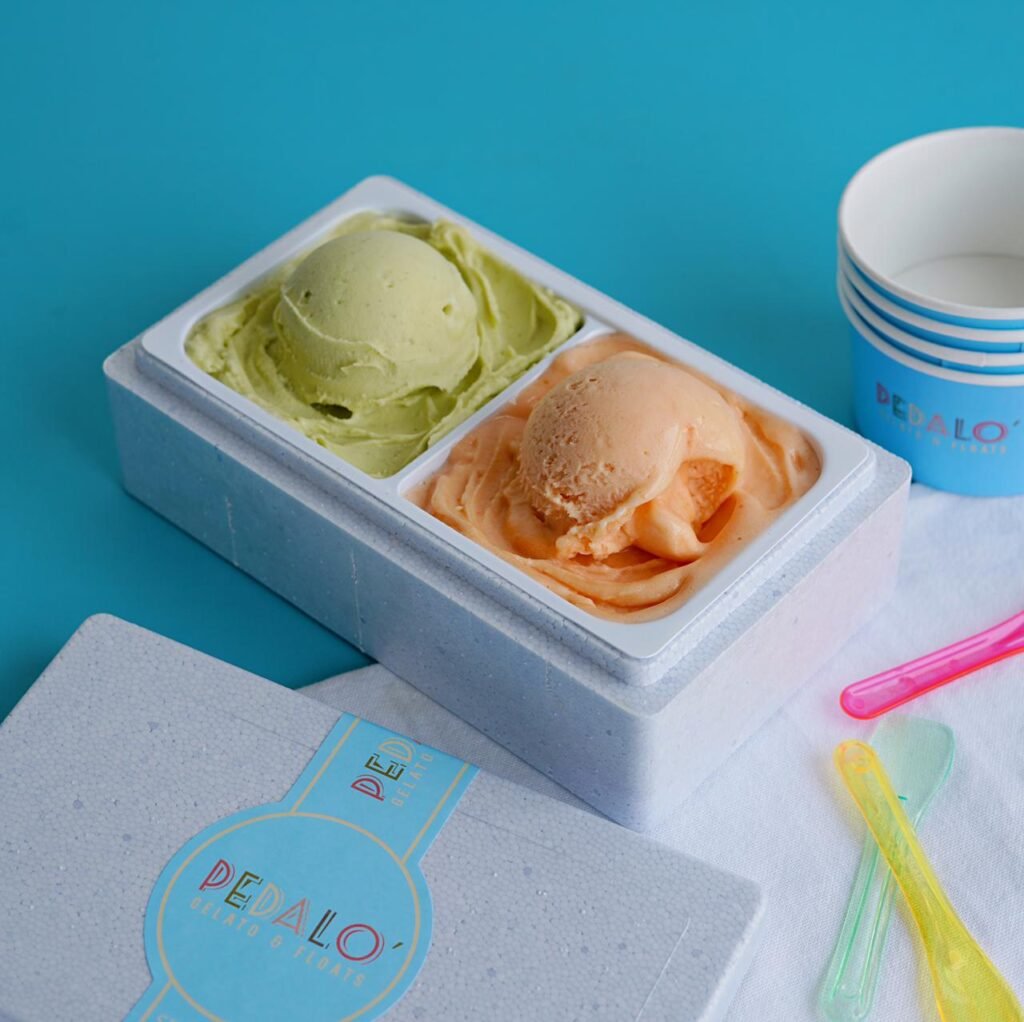 Pedalo Gelato even has gluten-free, vegan gelato too perfect for vegans and those participating in Veganuary. All this gelato is served in a delightful classic 1950's ice cream seller's bike, bringing a touch of nostalgia and playfulness to this lovely dessert experience.
4. Sagar Ratna is Now Offering a Special Vegan Menu
The pure vegetarian Marwari / Rajasthani cuisine restaurant Sagar Ratna is all set to celebrate the month of January dedicated to Vegan lifestyle. Vegan Menu for January at Sagar Ratna includes:
1) Soya Chaap ke Sule – 30 AED
2) Bhindi Masala – 27 AED
3) Bhindi Kurkure – 27 AED
4) Hyderabadi Biryani – 27 AED
5) Moong Dal Halwa – 15 AED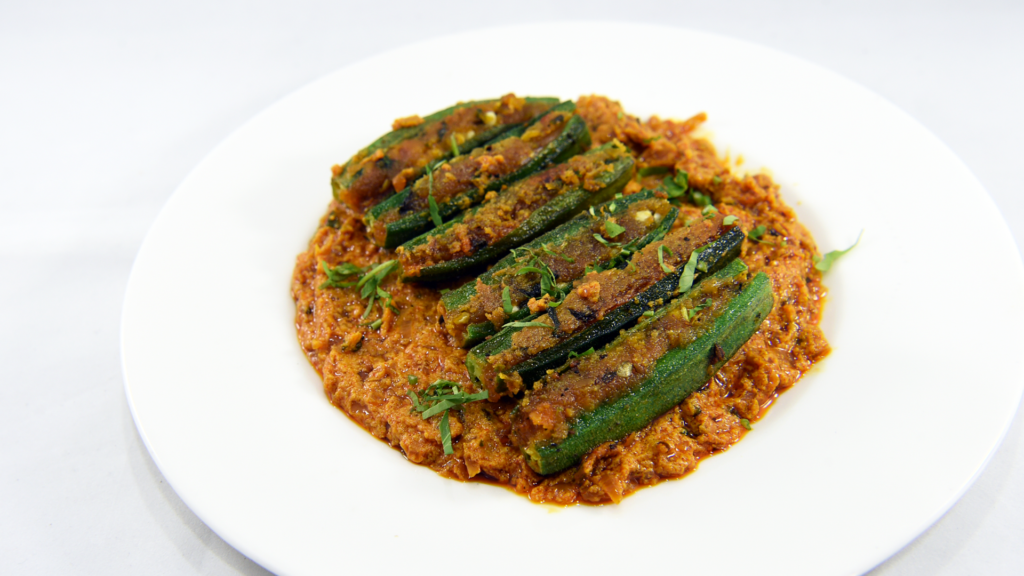 All the dishes will be prepared as suitable for a vegan lifestyle, and will be available at Sagar Ratna Jumeirah Lakes Towers and Oud Metha.
5. Vegan Menu at China Bistro UAE
China Bistro known for serving delicious Pan Asian Cuisine is celebrating veganuary with its special menu serving the vegan pan Asian flavors to its diners. The vegan menu includes a choice of appetizers, mains and staples making the dining experience memorable for vegans as well as flexitarians. The vegan menu includes, appetizers: Cui Cui chilly corn (AED 34), Crispy Vegetable Konjeenaro (Aed 28), Sauteed Zuccini broccoli ginger soy (Aed 32) and Crispy Lotus Stem Singapore style (AED 34).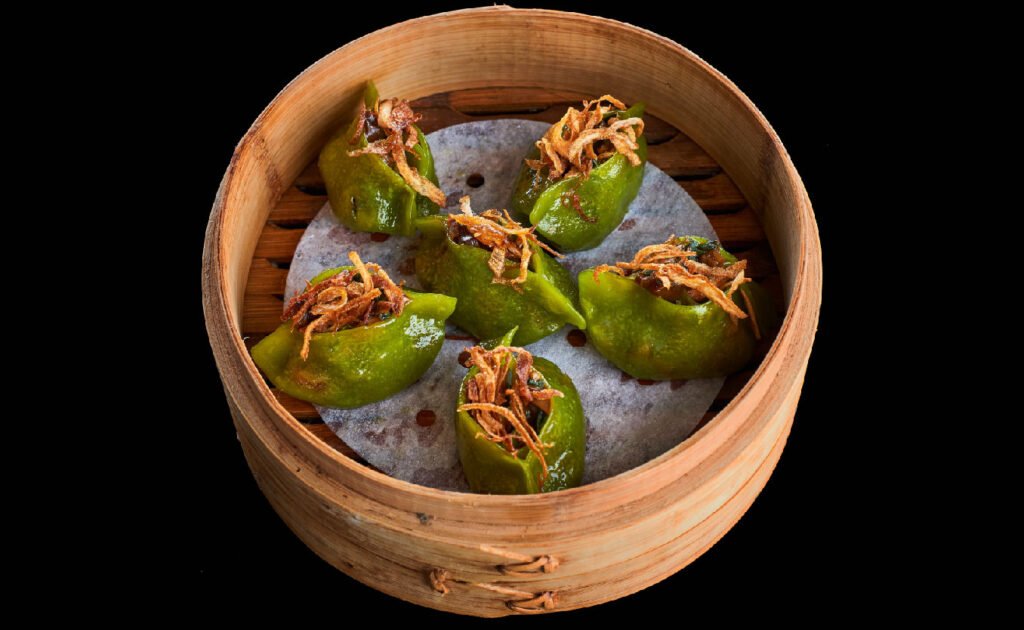 For mains, there is a choice of Assorted Vegetable in a sauce of your choice (AED 34) and vegetable Croquettes chili soy (Aed 34).
Last but not least, popular staple Asian dishes on the vegan menu include, Mixed Vegetable fried rice (Aed 30), Golden Onion & Shitake mushroom rice (Aed 30), Sichuan Vegetable rice (Aed 30) and Burnt garlic vegetable fried rice (Aed 30).
6. Vegan Malai Kulfi at Dhaba Lane
Dhaba Lane, known for serving authentic Dhaba (roadside shacks on Indian Highways) delicacies in an urban setting in Dubai is celebrating the spirit of veganuary with the launch of a vegan version of a popular Indian dessert, Malai Kulfi. Priced at AED 30, the vegan malai kulfi is made up of avocado, pistachio and plant based mylk, and is available at Dhaba Lane Karama and Al Garhoud.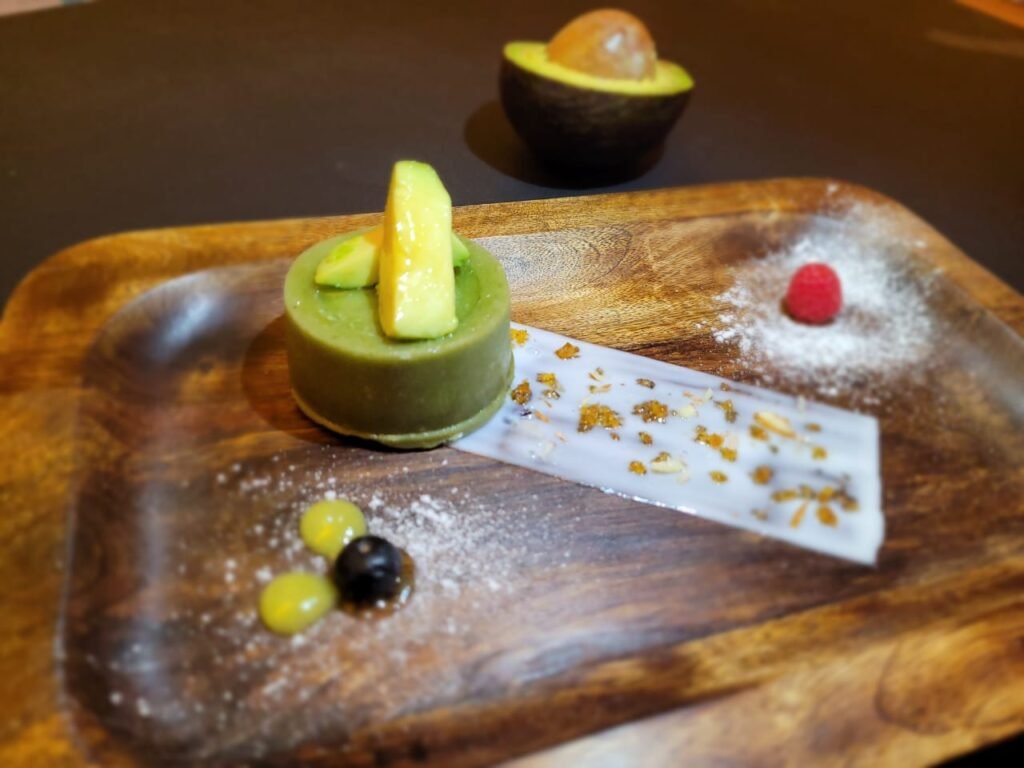 7. Kind Lyfe's New Pecan Pie Cookie Dough Bites and Personalized Gift Sets
In celebration of 'Veganuary,' Kind Lyfe, the homegrown vegan snack startup, enters the new year with further expansion to their exceedingly popular product line with the launch of their Pecan Pie flavor Cookie Dough Bite. The brand, known for its delicious and guilt-free vegan cookies, has also introduced a limited-edition, Personalized Vegan Gift Box, which is now available on order. The box is jam-packed with eight delicious cookies, including two of each type; The popular Raw Chocolate Dipped Cookie, the Fruit Mix Cookie, the Raw Double Chocolate Chunk Cookie, and the Raw Chocolate Chunk Cookie and three yummy cookie dough bite boxes; The Classic Cookie Dough Bites, the Chocolate Brownie Cookie Dough Bites and the newly launched, Pecan Pie Cookie Dough Bites.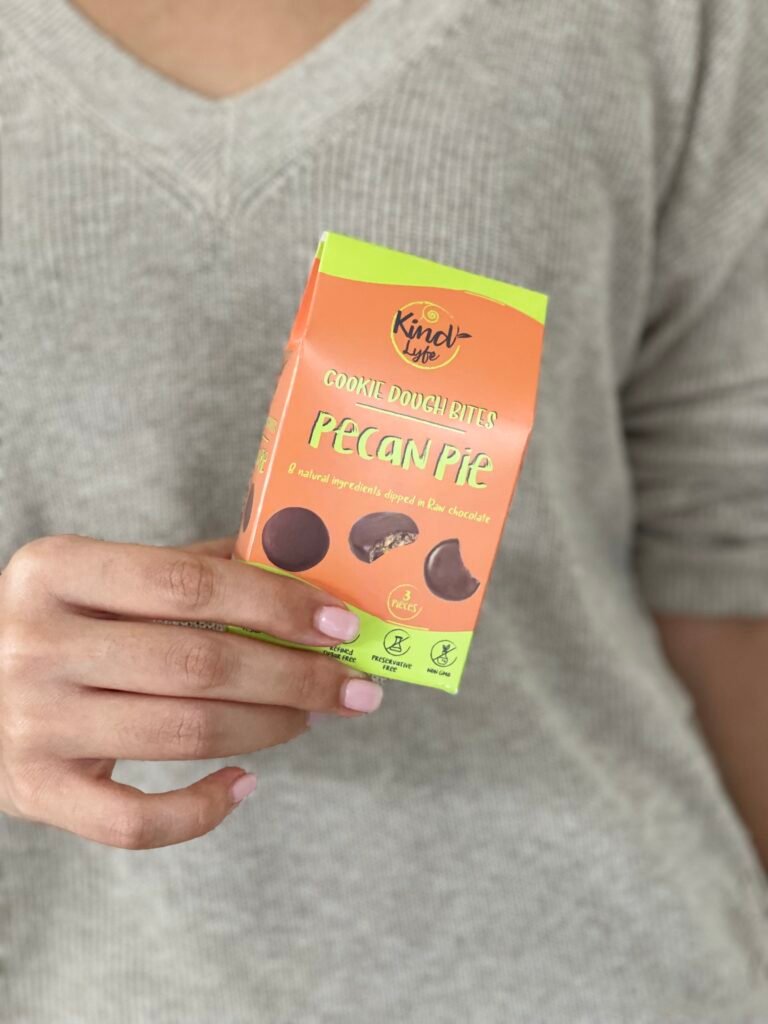 At AED135, the 'Veganuary' gift box is available for a limited time only, and the Pecan Pie Cookie Dough Bites can be purchased for AED10, along with any of the brand's individual products, which are all available for purchase in-store or via their website.
8. Bombay Borough Introduces New Vegan Menu
In celebration of Veganuary 2022, Bombay Borough, the all-day Indian bar and eatery in DIFC, has launched a brand-new Vegan menu that incorporates hyper-local ingredients from across India with innovative takes on classic dishes. The elements used include various traditional spices and vegetables to curate unique flavours that excite the senses. Here are the 5 new launches this Veganuary:
1. Chargrilled Asparagus
2. Roasted Sweet Potatoes
3. Bombay Lunch Home Veg Curry & Banana Leaf Rice
4. Beet Root & Carrot Chops
5. Chilli Tofu Scramble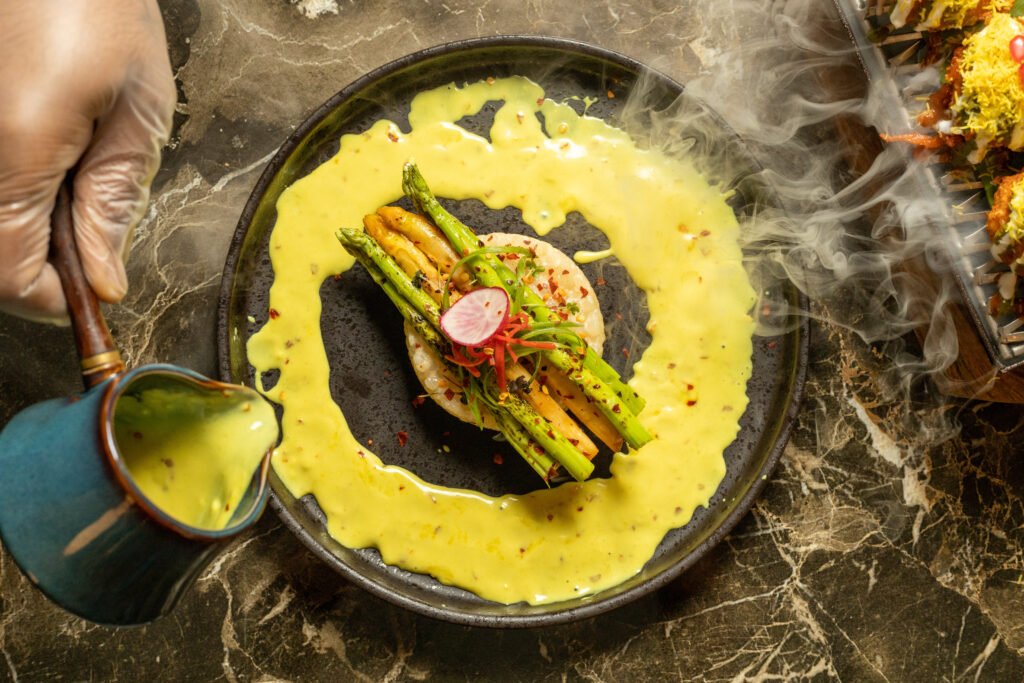 The new vegan menu highlights the eatery's diverse pan-Indian cuisine, which caters to plant-based lifestyles. The dishes have been specially formulated to suit a healthier diet and accommodate hungry appetites with generous portions and tantalizing aromas. While still keeping true to modern Indian cuisine, Bombay Borough's new vegan menu ensures to serve the very best of India's ingredients and dishes for the armchair traveler.
9. Healthy Vegan Offerings At Open Sesame Social Eatery, Hotel Indigo Dubai Downtown
Kickstart the new year with healthy vegan offerings at Open Sesame social eatery. Located in Hotel Indigo Dubai Downtown, Open Sesame serves vegan and plant-based options to guests looking to embrace a more sustainable and healthier lifestyle.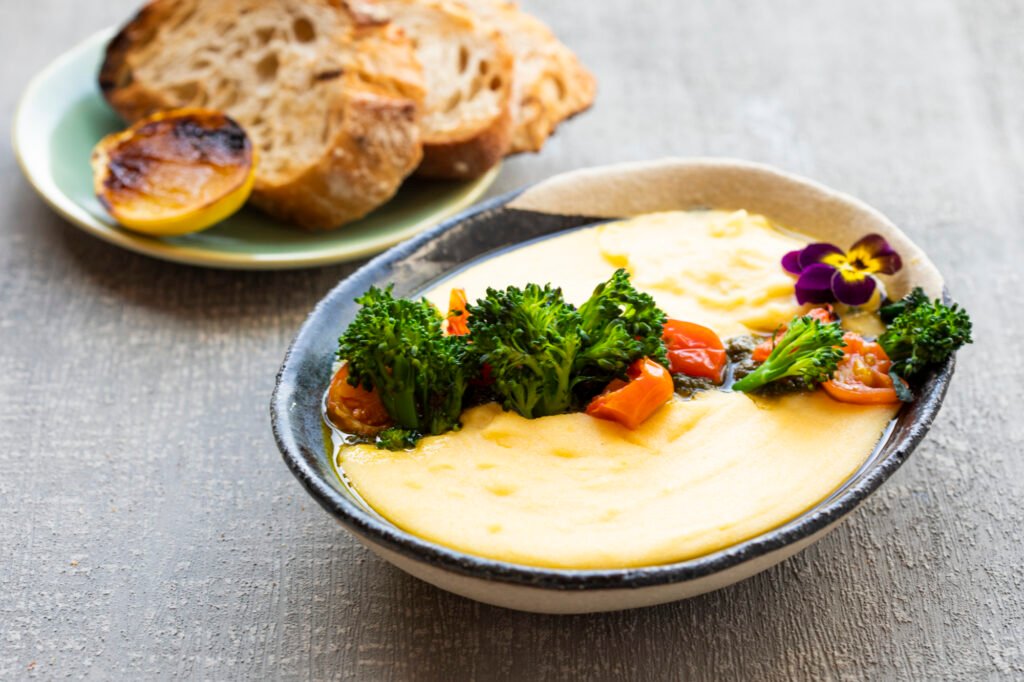 Guests can take a culinary journey into the tantalising vegan options at Open Sesame, from tempting starters to delicate desserts. Guests can discover the delightfully crisp and light fennel and apple salad bejewelled with contrasting pomegranate seeds and micro greens. For anyone looking for a hearty dish look no further than the vegan polenta; cooked to perfection this dish is true comfort in a bowl and topped with slightly charred broccoli, tomatoes and freshly made pesto. Finish your meal with a sweet and indulgent vegan chocolate cake made with a rich coconut milk mousse drizzled with a decadent chocolate sauce, coconut jelly swirl with dates, chocolate tuile and contrasting tart wild berries.
10. Make Mondoux a part of your experience this Veganuary
The charming and trendy restaurant located on the waterfront promenade of Dubai Creek Harbour offers a delicious selection of plant-based dishes for every mealtime. Here is a glimpse of its signature vegan dishes: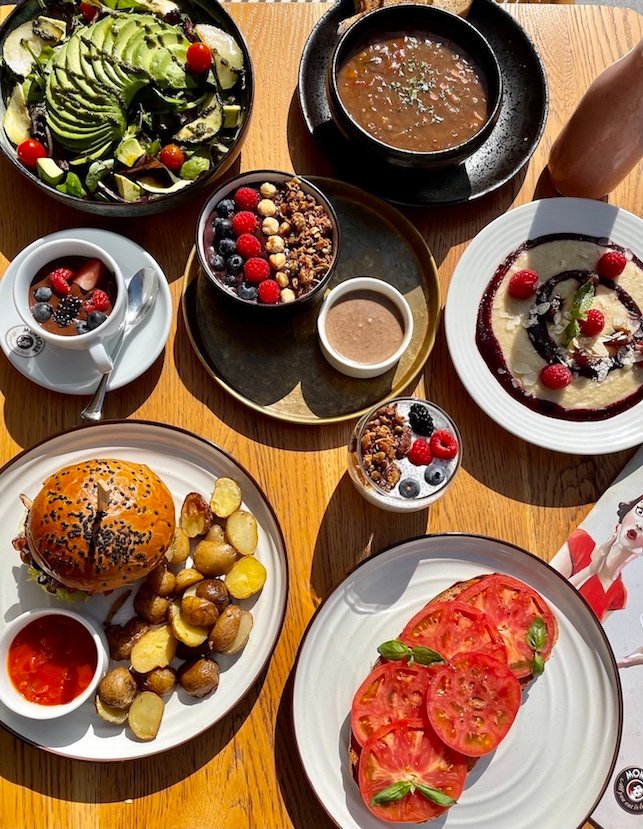 – Millet with Raspberries: One of Mondoux's signature wholesome items on the menu, it is made with the finest ingredients, it contains a delectable combination of millet, coconut milk, fresh raspberries, dates and almonds. What's more – it's high in protein and fibre, and is gluten-free. Price: AED55.
– Chia Pudding in Coconut Cream: Mondoux's creamy chia pudding tastes like tropical paradise! Perfect for breakfast or as a snack, this picture-perfect jar of goodness is made with chia seeds, coconut cream and passion fruit, garnished with berries and homemade muesli. Price: AED55.
– Beyond Burger: Available in both vegetarian and vegan options, this satisfying comfort food comes with a homemade bun, masterfully crafted tomato sauce and roasted baby potatoes. Price: AED95.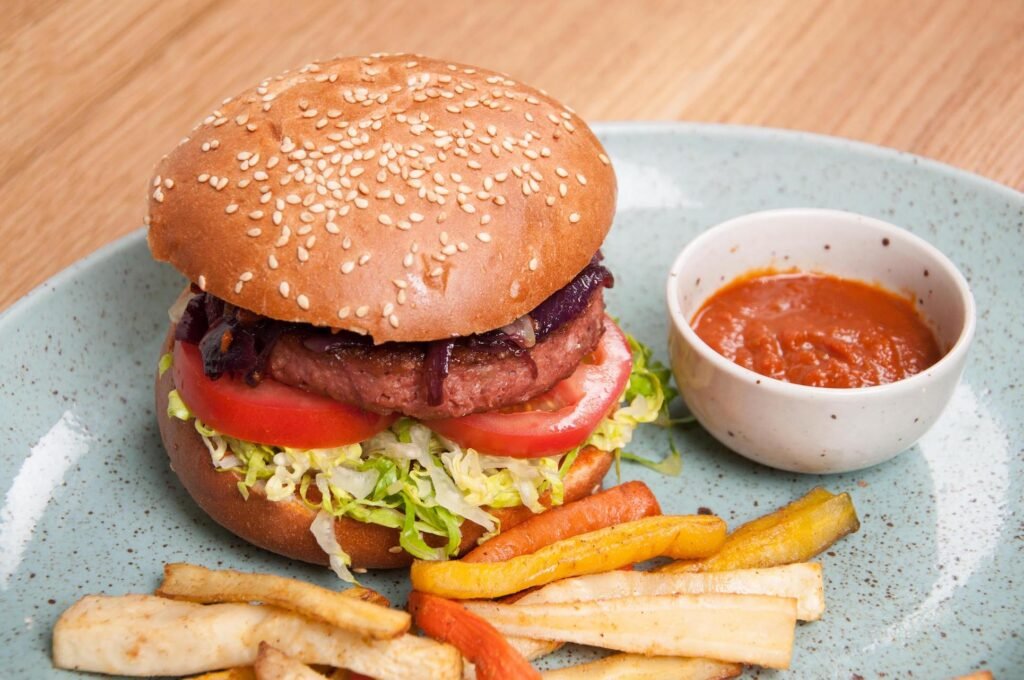 – Smoothie Bowls: The choice between the acai or avocado smoothie bowls might be a tough one. Decorated with forest berries, fresh fruits, nuts and chia seeds, these filling and nutritious bowls are even better when served with roasted pecan or peanut butter. Price: AED 55.
– Vegan Dark Chocolate, Warm Chocolate Pot: Mondoux has a divine assortment of desserts, including vegan dark chocolate made from premium cocoa. The perfect balance of bitterness with refreshing citrus tones and a light acidic finish, this magical concoction can be served on its own, with toasted almonds, hazelnuts, strawberries or forest fruit. Price: From AED40.
11. Embrace Veganuary with Kibsons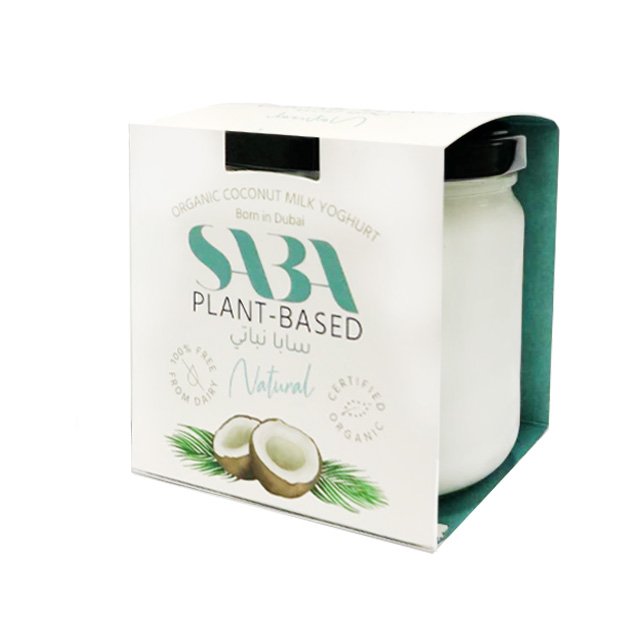 Kibsons are on hand to help you with an even more extensive selection of vegan items to add to their already impressive product range. From a delectable array of dairy-free cheeses, butters and nut-milk yogurts, to brand-new mouth-watering gourmet brownies, dairy-free ice creams, ready meals, on-the-go snacks, hot sauces and baking items, the choices really are endless and are guaranteed to delight anyone who enjoys a vegan diet or is looking to make the switch this month. Kibsons are also proud to stock vegan body care products too from Faith in Nature, a British brand that contains no parabens and is SLS free.
As ever, Kibsons offers great prices and prompt, free delivery across Dubai, making your new vegan diet both convenient and fuss-free. Simply click on the 'Vegan' tab on the Kibsons website or app and you will clearly see all of the items that you need, readily available to make Veganuary a true success. Who knows, you may find yourself making the change beyond the month of January!
Top Picks At Kibsons: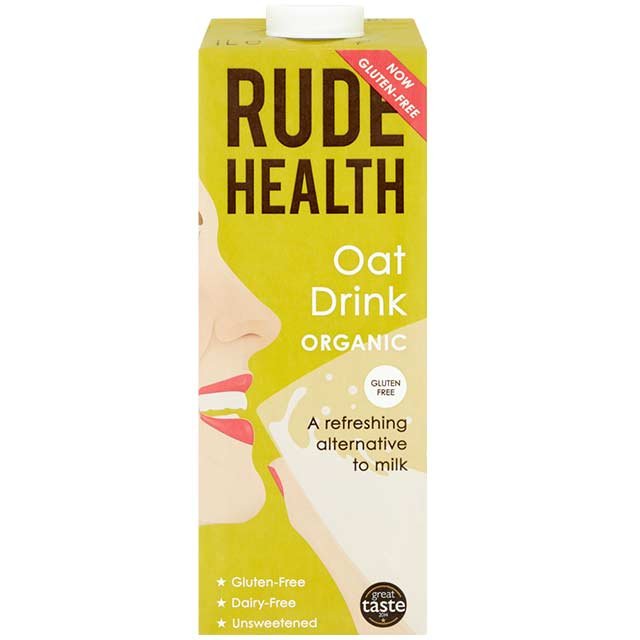 – Strong Roots – Cauliflower Hash Browns – AED 22.75
– Beyond Meat Vegan Burgers – AED 35
– Arlene Classic Vegan Kebab – AED 25
– Honest Badger Lasagne – AED 22.50
– Saba Coconut Milk Yogurt – AED 26
– Granny Gothards Fruit Sorbet – AED 30
– Organ Egg Replacer for Baking – AED 24
12. Enjoy 'Most-Kraved' Vegan Dishes At Krave
Krave, the city's favourite destination for healthy food, has announced their top three "most-kraved" vegan menu items that are on offer and available across their four branches in Dubai. The restaurant's round up of favorites can be enjoyed over breakfast, lunch or dinner, and are available via delivery and in-store.
– Acai Bowl: Boost your morning with Krave's Acai Bowl, a perfectly portioned bowl of fresh morning goodness filled with an array of mixed berries and crunchy, natural, granola. Priced at AED 48
– KraVegan Curry: If you're enjoying the recent wintery weather, and comfort food is your thing, then Krave's vegan curry is a "must-try". For AED 54, the vegan curry has become a menu icon and recurring order during the winter season.
– Skinny Date Brownie: Kraving something sweet? Krave's Skinny Date brownie is the perfectly sized, go-to option!  Add these brownies to each meal for a sweet price of AED 14.
13. Your Guide to Veganuary and Dry January with Drink Dry
Overindulged during Christmas and now ready for a detox? Veganuary and Dry January are here to help you feel better! To help you get onboard with Dry January, online marketplace for premium non-alcoholic 'vegan' drinks, Drink Dry have a wonderful selection of great quality drinks to make it easier for those looking for alternatives to alcohol. With curated hops, spirits, still and sparkling grape, cocktails and tonic mixers, there is something to suit all tastebuds.
Vegan Beers:
Nirvana Pale Ale – AED179 for case of 12
Biere Des Amis – AED179 for case of 12
Vegan Wines:
Vintense Prestige – AED 59 per bottle
Vegan Spirits:
Sea Arch – AED 100 per bottle / case of 6 x cans – AED78
All items can be ordered online and delivered to your doorstep. What's more, the range of drinks available are significantly lower in sugar and calories – giving you even more guilt-free enjoyment!