~ From 14th until 24th April 2022 @ Dubai Studio City ~
In a strategic partnership with Dubai Culture & Arts Authority (Dubai Culture), the World's Biggest Book Sale, Big Bad Wolf Books will now be open for 24 hours owing to popular demand. With more than 20,000 titles and more than a million books in its arsenal, the Big Bad Wolf Book Sale will be open until the 24th of April with free admission for all.
"We have received a phenomenal response so far. It is amazing to see book lovers visiting the Book Sale in large numbers, carefully sorting through to find the best bargains for themselves and their loved ones. 16 hours were just not enough; I take great pride in announcing that the Sale is now open for 24 hours, daily, making it the first event in the region to run round the clock post-pandemic," commented the Co-Founder of Big Bad Wolf Books, Andrew Yap.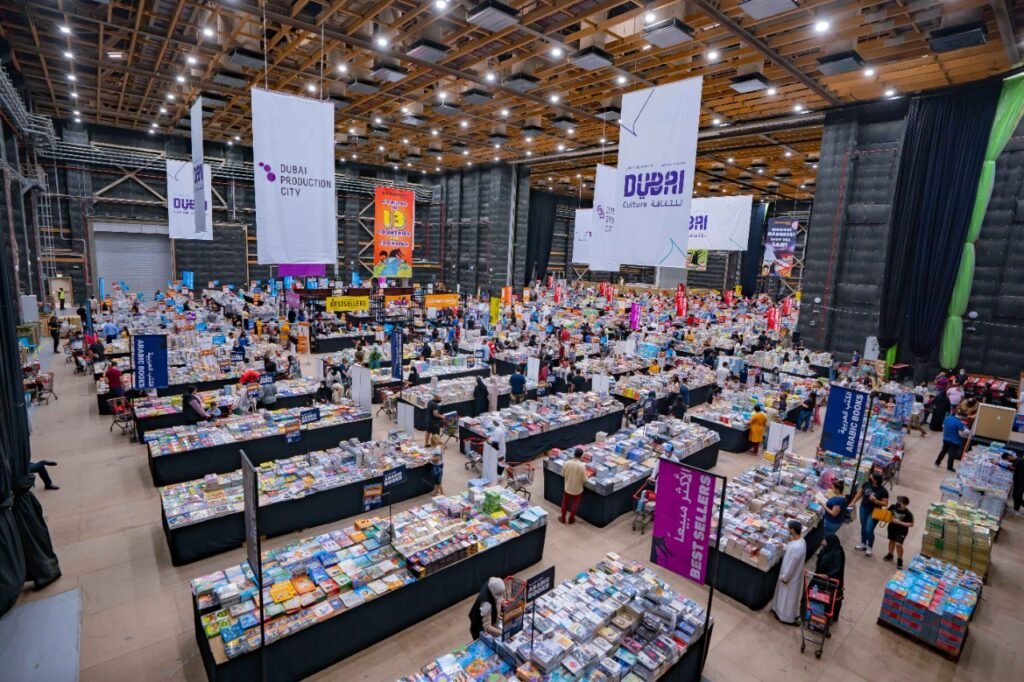 Andrew is welcoming visitors from around the UAE participating in large numbers, urging them to use this once-a-year opportunity to stock up on their annual reading lists. "Books also make for great gifting options to mark the end of the holy month's festivities," He added.
Earlier last week, Her Highness Sheikha Latifa bint Mohammed bin Rashid Al Maktoum, Chairperson of Dubai Culture and Arts Authority (Dubai Culture) and Member of the Dubai Council, inaugurated the Book Sale and praised the cultural and cognitive diversity offered by the event, which features books in many languages that cover a wide range of disciplines and fields, including scientific, literary, and humanitarian, among others.
Commenting on the new developments, Eiman Al Hammadi, Acting Manager of the Libraries Affairs Section at Dubai Culture, said: "Aligning with the mandate of the leadership to develop a knowledge-based society, we welcome the 24-hour open announcement. This is indeed a collaborative approach to promoting a cultural and creative environment that aligns with our pillar to make culture available to everyone everywhere and reading a daily habit.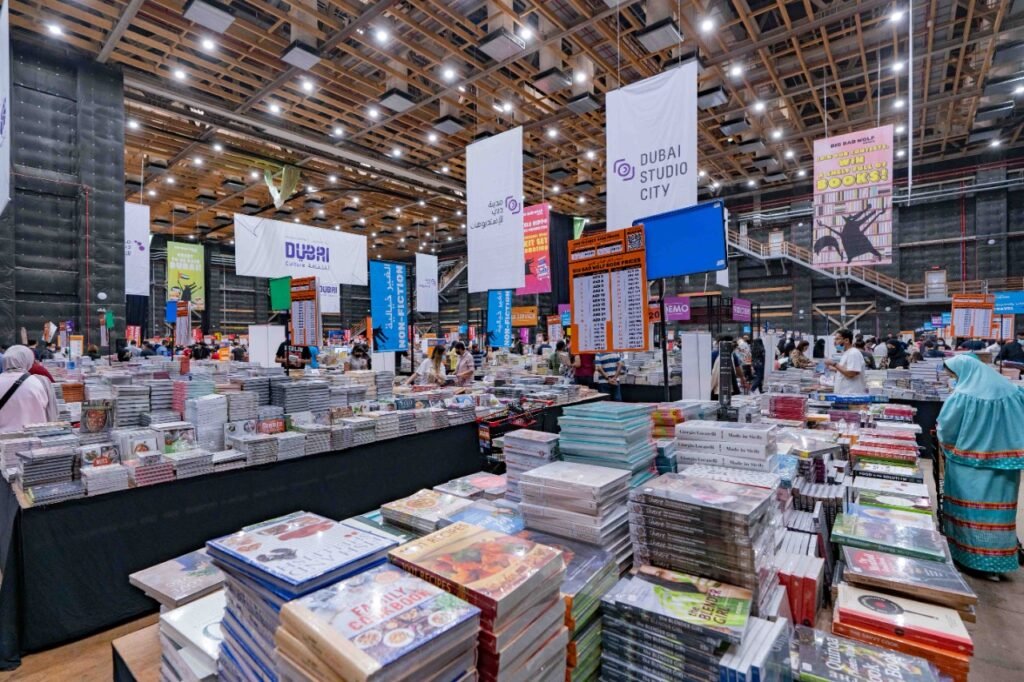 Back for its third edition, the Big Bad Wolf Book Sale is now bigger than ever and is available for eleven consecutive days. Offering discounts ranging from 50%-80%, the Book Sale offers books in all genres, such as crime fiction, cookbooks, children's activity books, and even bestsellers. Previously open from 10 AM-2 AM, the Big Bad Wolf Book Sale is now open all-around 24 hours to keep up with popular demand. The team is restocking thousands of books in order to attend to the overwhelming response.
Co-Founder of Big Bad Wolf Books, Andrew Yap added, "We returned to Dubai after a hiatus of 2 years and we are overwhelmed to see the response we are receiving from the first day itself. Staying open for 24 hours offers more flexibility to our visitors. The surge of visitors we have witnessed so far reinforces my belief that reading is still something that interests both children and adults. I am confident that the new timings will allow passionate readers to fuel their love for reading!"
"We're very grateful and humbled to have Dubai Culture as our Strategic Partner, the great team at the Ministry of Culture and Youth's Media Regulatory Office for being our Logistics Partner, our amazing Venue Partner, Dubai Studio City for extending their wholehearted support towards the event, our Mission Partner, Dubai Production City for partaking in our mission to increase English literacy worldwide, and our advertising partner at Phi Advertising for amplifying our presence," Andrew added.
Originated with the vision of making reading more accessible and affordable to kids and adults both, the Book Sale has spread the reading bug in more than 13 countries. Co-founded by Andrew Yap and Jacqueline Ng, the Big Bad Wolf Book Sale is a great opportunity for families and bookworms to stock up on their reading wish lists.
There are several exciting competitions running throughout the 11 days where fans can get involved and stand a chance to win an entire shelf full of books at the Book Sale. 5 lucky winners will also win AED 200 vouchers by posting pictures about their #BBWBookHaul. Book Sale highlights also include Little Hippo Books and Montessori Books & Kits Promotion.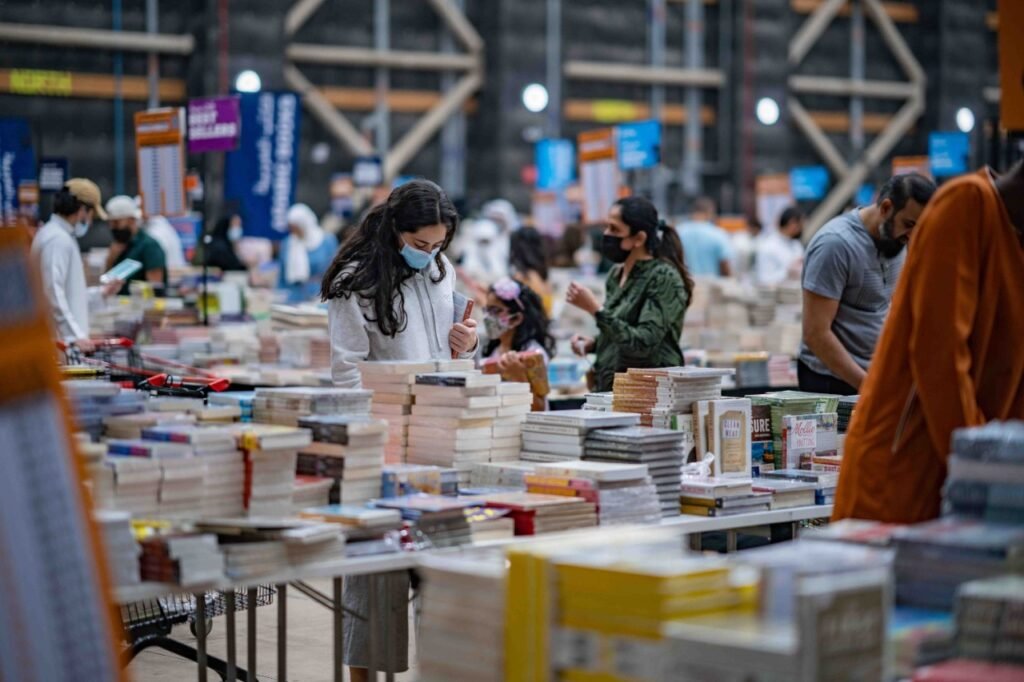 This year's edition promises a wider selection of books that will drive the event's core purpose of spreading the gift of literature to all and bringing amazing titles at competitive prices to help reduce barriers to reading.
For more information and updates about the Big Bad Wolf Book Sale Dubai 2022, please visit here.