In a world where beauty and gastronomy unite, L'Occitane Café stands as a beacon of sensory delight. Imagine stepping into a realm where the essence of Provence is not just a concept but a tangible experience. At L'Occitane Café, textures, aromas, and melodies converge to create an extraordinary journey that marries the elegance of beauty with the joy of culinary exploration.
L'Occitane Café's chefs have painstakingly crafted a menu that encapsulates the very spirit of Provence. For seafood enthusiasts, the lobster linguine is a mouthwatering symphony that echoes the region's coastal allure. And for those seeking a plant-based marvel, the vibrant vegan spirulina pudding beckons—a true celebration of nature's palette.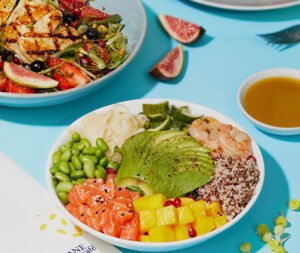 This café is more than just a place to dine; it's an immersive experience. Whether you're indulging in a leisurely breakfast, a vibrant brunch, or a delightful dinner, each moment is a fusion of French culinary heritage and L'Occitane's unwavering commitment to well-being. Unique French recipes and an exclusive mocktail collection await your palate's exploration.
L'Occitane Café's seasonal menus are thoughtfully designed to harmonize with different times of the year and various occasions. With a deep understanding of what makes celebrations special, they create dishes that perfectly align with the unique spirit of each event.
The charm of Provencal cuisine is no longer confined to the café's walls. L'Occitane's catering service transcends location to infuse every gathering with the richness of their culinary expertise. From intimate family affairs to grand soirées, L'Occitane ensures that every occasion becomes an unforgettable memory, adorned with the flavors and aromas of Provence.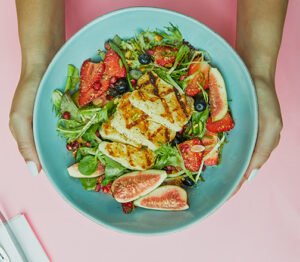 And now, for the icing on the cake – or shall we say, the sweetest delight on the menu? L'Occitane Café has earned a coveted spot at the Zomato Restaurant Awards 2023. In a celebration where food enthusiasts and the restaurant industry converge, L'Occitane Café was honored with the prestigious "Best Desserts" award. This accolade is a testament to the café's unwavering commitment to crafting sweet masterpieces that not only satisfy the taste buds but also elevate the senses.
L'Occitane Café is more than a dining destination; it's a voyage into the heart of Provence, a celebration of culinary artistry, and a place where beauty and gastronomy meld seamlessly. With their recent recognition at the Zomato Restaurant Awards, they continue to enchant the palate and soul, inviting you to embark on a multi-sensory odyssey like no other!
Instagram: @loccitanecafe
Visit the Website for more details.