There's nothing quite like a Sunday to bring the family together, and finding the perfect place to do just that can be an exciting quest. Look no further, because Carnival by Trèsind has crafted the ultimate Sunday experience for you and your loved ones.
Between 12:00 pm and 4:00 pm, Carnival by Trèsind opens its doors to families looking for a delightful blend of togetherness and a touch of celebration. Priced at AED 250++ per person, this menu promises an unforgettable culinary journey that sets the tone for the week ahead.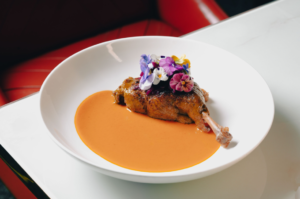 Carnival believes in making family outings affordable and enjoyable for everyone. Kids aged 6 to 12 can savor the delicious offerings at a fantastic 50% discount. Yes, you read that right – half-price dining for the little ones! And if you have kids under 6, they dine in for FREE. Carnival welcomes even the youngest members of your family with open arms and an empty check.
The Sunday Family Day Menu offers both Veg and Non-Veg options. Your dining adventure kicks off with tantalizing Amuse Bouche, featuring Pumpkin Bao and Podi Idli, followed by irresistible starters like Grilled Prawns, Paneer Tikka, Chicken Khurchan, and Vegetable Momos. A refreshing Sorbet cleanses your palate, preparing you for the main course.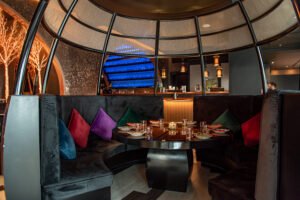 Dive into a mouthwatering array of main course dishes, including Grilled Prawns, Paneer Tikka, Tandoori Burrata, Butter Chicken, Raw Mango Fish Curry, and the ever-comforting Dal Makhani. Complement your main course with assorted bread and fragrant Biryani Rice on the side. Conclude your feast on a sweet note with delectable desserts such as Gulab Jamun, Rasmalai, or Jalebi Rabdi.
So, gather your loved ones, round up the kids, and head over to Carnival by Trèsind for a Sunday filled with laughter, scrumptious food, and incredible savings. It's the perfect recipe for a memorable family day out, where the joy of togetherness meets a culinary paradise. Don't miss out on this exceptional experience!
Instagram: @carnivalbytresind
Visit the Website for more details.